Alexandria is an underappreciated tourist site in Central Louisiana.
It's renowned for having a wealth of natural beauty as well as a vibrant past and present.
It has exceptional art galleries, first-rate museums, zoos with a wide variety of exotic animals, picturesque lakes, a captivating riverbank, famous landmarks, lush forests, lively festivals, and more.
Alexandria has something for everyone in all four seasons.
There are outdoor activities galore available near the lakes. Visitors can partake in camping, biking, boating, wilderness exploration, hiking and fishing.
This is an excellent location for planning your next holiday which remains easy on pockets throughout the year. Comparatively, the flights are cheap from anywhere in the US, and the tariffs of hotel/BNBs do not fluctuate much.
Here are 20 top attractions and best things do in Alexandria, Louisiana:
1. Visit the Alexandria Zoo to See Exotic Animals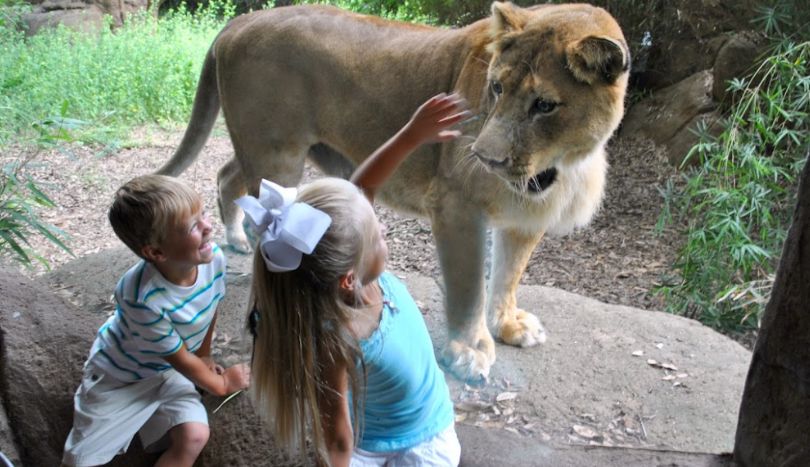 One of the top Alexandria LA attractions which opened its doors in 1926 features more than 500 exotic animals of diverse species.
Meet African cats, black howler monkeys, African sea turtles, Australian forest amphibians, Chilean swans, venomous snakes, centipedes, geese, cotton-top marmosets, wolves, gigantic orangutans, gulls, Indian blue parakeets, pumas, chimps, lions, and many more.
The underwater window exhibit also features a variety of creatures, otters, and alligators.
Enjoy the train trip, which provides wonderful vistas of tall trees and lush vegetation.
Throughout the year, the zoo also conducts a variety of interesting events on its grounds.
2. Forts Randolph and Buhlow State Historic Site offers a Time Machine Tour
These two Civil War-era forts are located on the banks of the Red River. You'll learn more about Louisiana's history while admiring nature's splendor.
The fort features tall trees, dense foliage, a picturesque riverside, the ruins of an old dam, lush walking trails, a visitor's center, and more.
Watch the Civil War reenactment documentary at the visitor center, browse the wartime displays, soak into the views of the captivating river, and enjoy hiking to the historic site.
This is also home to a wide variety of bird species, and is one of the best Alexandra LA attractions.
3. Catch a Movie at Grand 16 Cinema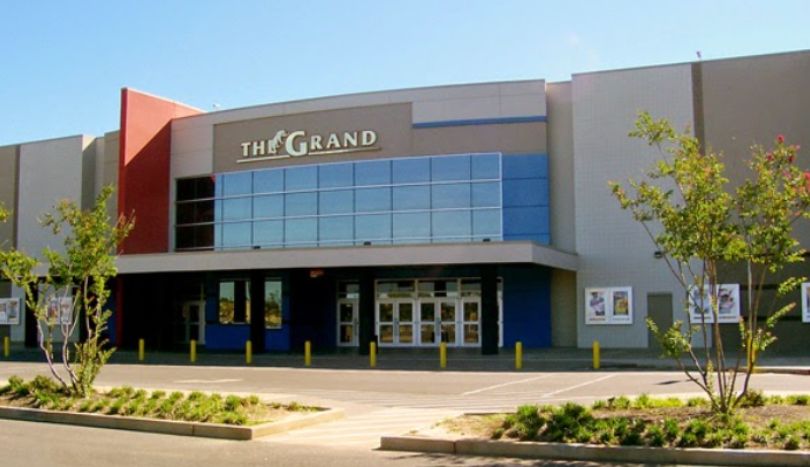 Sit in one of the nice chairs at this movie theater and enjoy a fantastic movie experience with your friends or family.
In order to ensure that there is always something exciting to enjoy, movies are periodically rotated based on New Release dates and popularity.
There are 16 screens at the multiplex. It offers in-theater dining options, as well as a diverse selection of premium beverages, beers, and excellent wine.
It provides a unique experience with plush leather recliners and cutting-edge equipment like Christie Laser Projection, Dolby Digital Subwoofer, and RealD 3ds max.
This movie theater has so much to offer, especially with the variety of food selections and practical seating arrangements.
Whether you're viewing a blockbuster or your favorite movie for the umpteenth time here, you can anticipate a wonderful retreat from everyday life. And is definately, one of the best things to do in Alexandria, LA at night.
Tickets for forthcoming movies can be ordered in advance on their website.
4. Admire the Romanesque Architecture at St. Francis Xavier Cathedral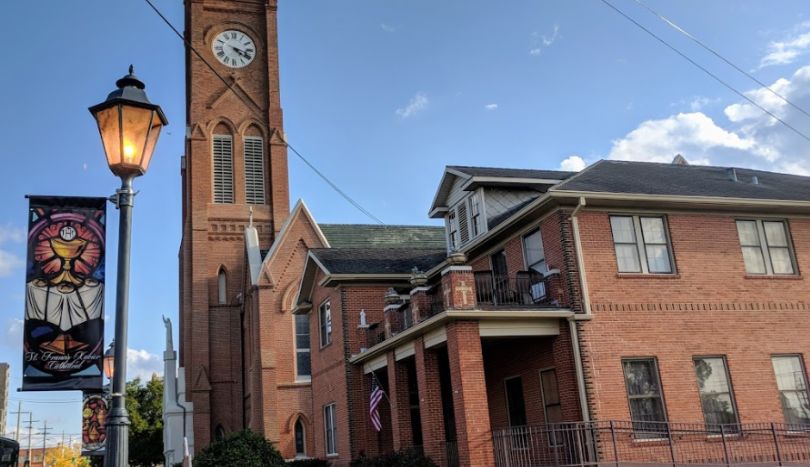 The first church in the city was this 18th century historic Roman Catholic building. The previous structure burned down in 1895, and the new structure was built in 1899.
It is renowned for its impressive Gothic revival architecture, exquisite glass windows, and hand-carved woodwork, and is one of the best things to see in Alexandria, LA.
This chapel was the sole structure left standing in the city after the Civil War.
Here, you can spend some quiet time meditating and admiring the beautiful interiors.
This church, the largest in the state, features a kaleidoscopic rose window.
5. The Louisiana History Museum offers a look at Local History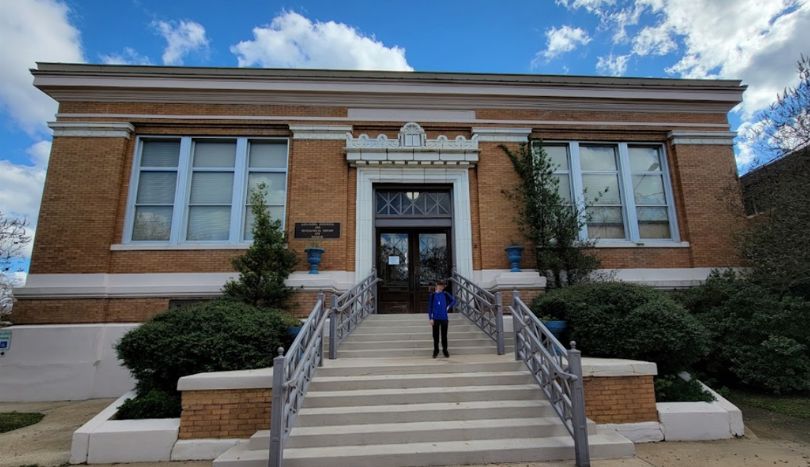 This museum, which opened in 1971, focuses on the history of Alexandria and Louisiana.
It includes thousands of images, vintage postcards, historical manuscripts, honors, and other antiques, as well as historical exhibits and local mementos.
This is a fantastic destination and one of the best things to do in Alexandria, LA for history buffs, with wonderful images, displays, and relics displayed in glass cases.
The charming 1907 structure houses the Alexandria Genealogical Library.
Visit the museum to discover more about the locals, their culture, history, and more.
You may easily spend a few hours learning about Louisiana and its culture, people, and history without spending a lot of money.
6. Be a part of the Louisiana Mardi Gras Parade
Each year, more than 120,000 people go to Alexandria to take part in this lively annual celebration. It hosts numerous vibrant parades, vintage car displays, motorcycle shows, and events.
Additionally, visitors can delight in delectable cuisine and beverages, animal encounters, live music, vibrantly coloured costumes, and much more.
It ranks one of the top Alexandria LA events. Participate in the celebrations to discover Alexandria's fascinating local culture.
7. Shop till you Drop at Treasure Chest Flea Market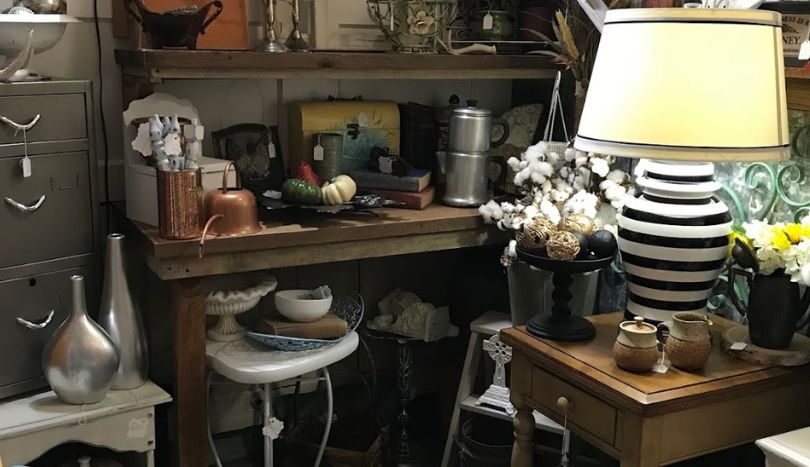 What to do in Alexandria LA for some aesthetic shopping? In this flea market where the past and the present collide, everyone is hunting for a one-of-a-kind treasure. You can shop for household items such as candles, handmade decorations, apparel, antique goods, and other art decor accessories.
Each vendor has their own goods to offer, and booths come in a variety of sizes and designs. The things vary on a daily and weekly basis as you will find new variety everytime you visit.
The merchandise varies on a daily and weekly basis as you will find new variety every time you visit. Christmas decorations, ancient children's toys, handmade lotions, and everything that is worth a gift for your loved ones.
Those looking for vintage furniture can effortlessly adorn their homes and redecorate their wardrobes by making a purchase here.
While many of the booths sell antiques and flea market items, there are also stores that sell handcrafted goods made by skilled local artisans.
8. Catch the Theatrical Performance at Coughlin-Saunders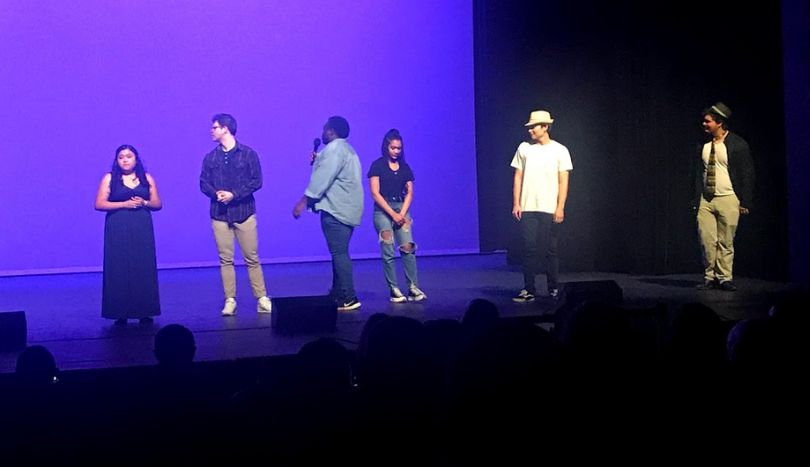 This modern theater may be found in downtown Alexandria LA.
It's a popular venue for ballets, musical concerts, dramas, orchestras, and musicals.
The Arts Council of Central Louisiana operates the Coughlin-Saunders Performing Arts Center, which can seat approximately 600 people.
Their lobby and terrace host weddings, art exhibits, and other events in addition to live music.
This is an incredible venue for a fantastic evening's entertainment.
9. Lake Buhlow is a Beautiful Place to see Nature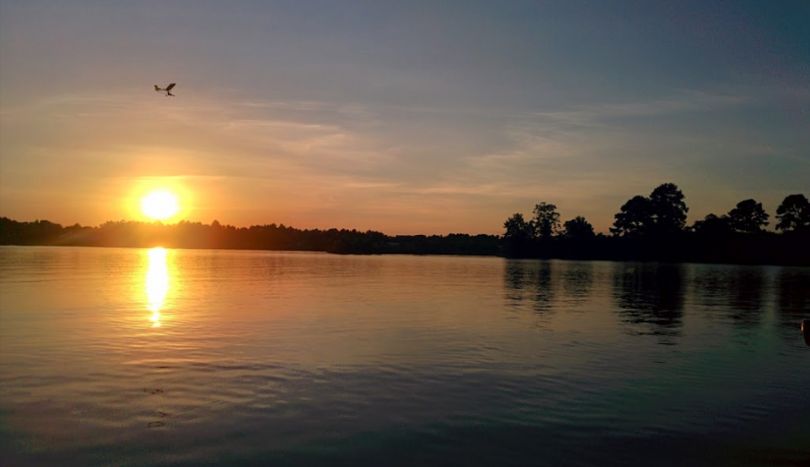 Encompassing over 280 scres, Buhlow Lake attracts both bank and boat fisherman.
Channel catfish have been supplied there, but it is also a popular place to catch largemouth and bluegill.
It lacks public piers, but the banks are relatively clean, and anglers routinely fish from them, and is among the fun things to do in Alexandria, LA.
Other leisure activities available include motorboat racing, boating, and hiking.
It is home to catfish, bass, bream, turtles, and other species.
Enjoy an energizing evening stroll while admiring the exquisite sunset views. All year, they offer a variety of fun activities.
10. The Alexandria Farmers Market sells fresh Produce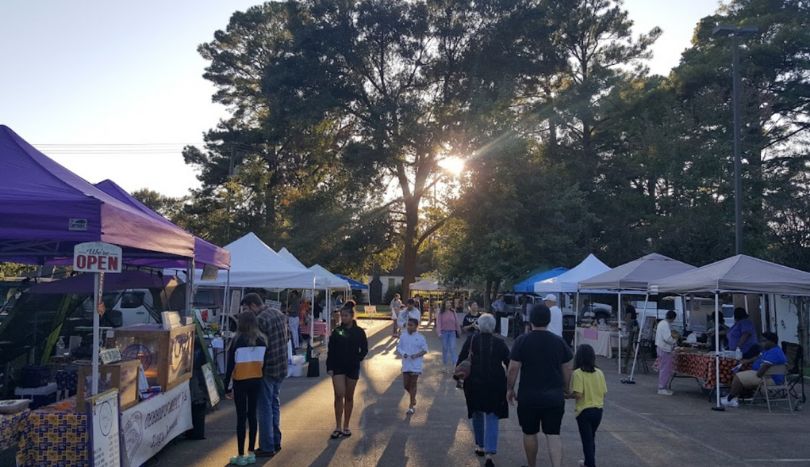 Every week throughout the year, the city hosts a farmers market which offers delectable bakery items, and organic produce.
It's one of the best venues to get a taste of the city's culture.
You can purchase fruits and vegetables, tomatoes, pastries, wildflowers, houseplants, milk products, poultry, sauces, bakery items, and more here.
The farmers in Central Louisiana are the source of all the items. Don't forget to try the delicious tamales at this market.
11. Enjoy your time at Key2Escape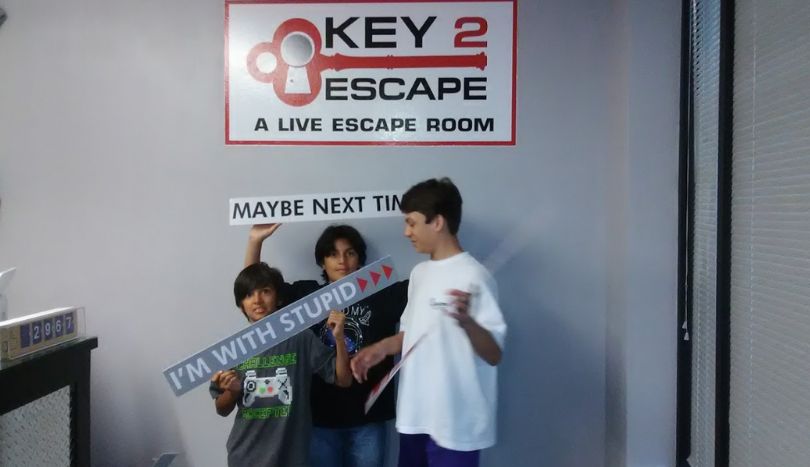 Having a thrilling time at Escape Rooms is one of the fun things to do in Alexandria LA. Here you can spend quality time with loved ones, and temporarily forget about your problems.
You collaborate with others to try to escape the themed room at this fantastic escape room within the allotted time.
The rules for each game specify the types of clues you may find, but the actual solution to the clues ultimately depends on your team's ability to solve problems.
The main highlight is Key2Escapes Pop's Diner, in which a team of 6 people must uncover and steal Pop's secret smoothie formula within one hour.
12. The Louisiana Maneuvers and Military Museum offers Historical Exploration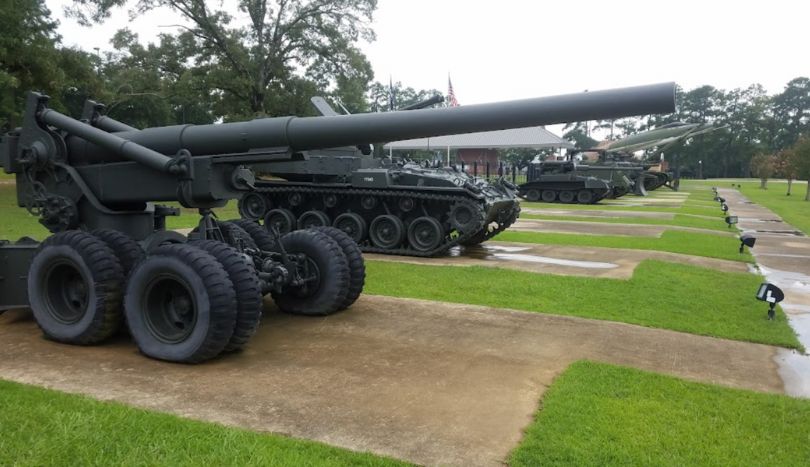 World War I and II memorabilia are on display in this museum. It displays military gear, tanks, antique letters, soldier's personal belongings, weapons, ammunition, shells, and more.
The displays emphasize the tale of the Second World War's Louisiana Maneuvers, and among the best things to do in Alexandria for history lovers.
Visitors are welcome to browse the more than 3,000 titles in the library.
The museum offers free entrance.
13. T.R.E.E. House Children's Museum is a fun Place to Spend the Day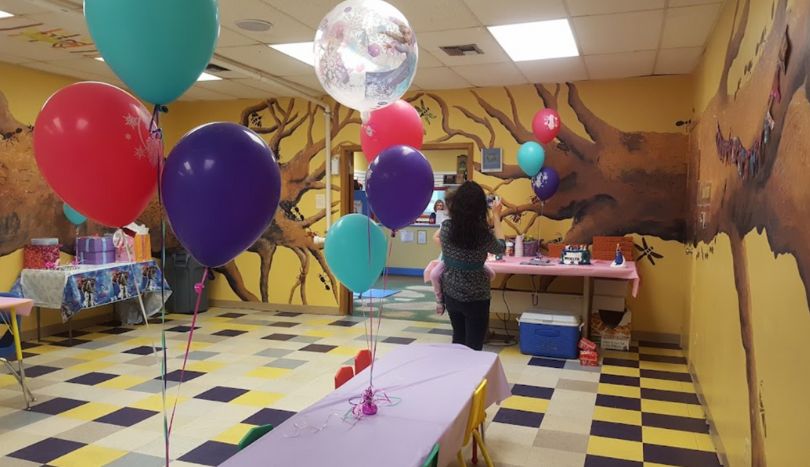 This interactive children's museum employs diverse media to stimulate all of the senses through imagination, play, and educational resources. Everybody loves trains, kids love playing dress-up, and the indoor treehouse is undoubtedly the pleasure of every child's trip.
Children can enjoy classic toys such as Lincoln Logs, bubble play, pretend store or bank, and more .
While parents and grandparents will appreciate the break, they might feel compelled to partake in the fun with their young kids as the time passes by. Definitely, this is one of the fun things to do in Alexandria, LA this weekend.
It features a playground, a ballgown area, a children's Television studio, wildlife exhibits, a model hospital, a model railway with trains, miniatures, a bank, a convenience store, a patrol jeep, a free library, and more.
14. Enjoy Retro Games Arcade at Wayback's Arcade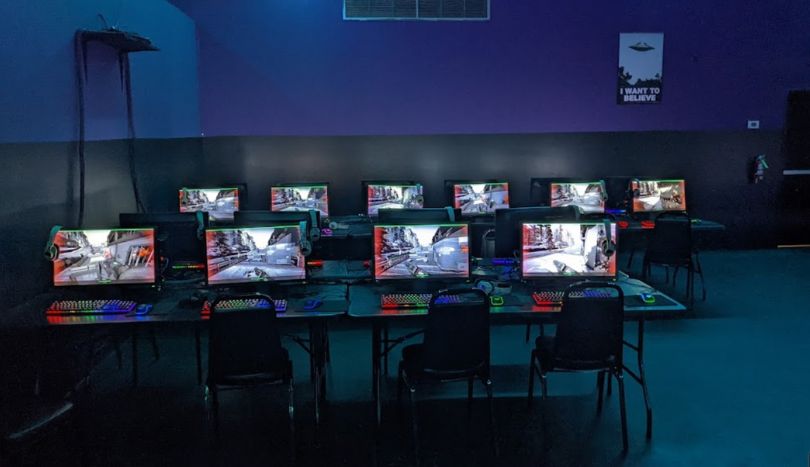 If retro arcade games are your thing, this location will transport you to the classic arcade games of yesteryear, and is among the top Alexandria LA activities.
It also features modern warfare games for the young buddies. The divide between today's video game gamers and yesterday's arcade rats will be spanned by classic games like pacman, jungle hunt, and foosball!
The facility is large enough for everyone to wander about and have a good time. It's clean and sanitary, which is important in a setting where many people are touching the same surfaces.
The staff is helpful and pleasant, and the equipments are well-maintained. They occasionally organize gatherings and other events, and they offer a room that can be rented for exclusive private occasions.
15. Tour the Kent Plantation House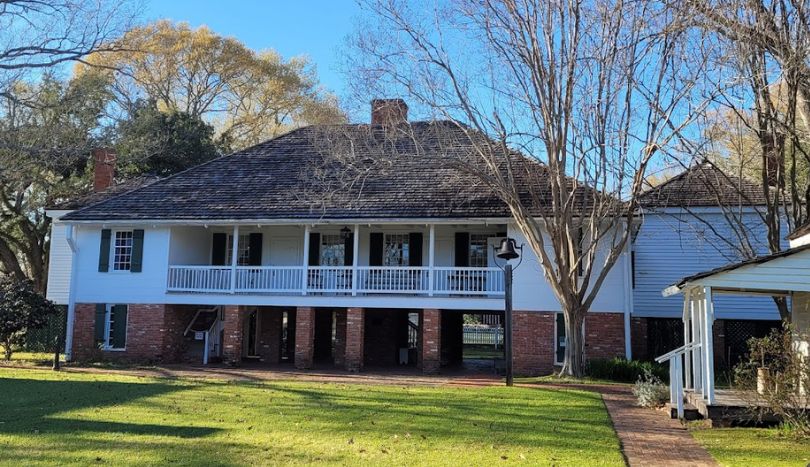 This historic plantation mansion, built in the 18th century, is now a museum highlighting Louisiana's area history. It was the house of Pierre Baillio II and his family, who eventually sold it to a millionaire landowner from Maryland in 1842.
This mansion is the ideal excursion for a fun afternoon if you're interested in learning a little about Creole history,and French architecture. It gives you a glimpse of what it was like to reside on a real, working Creole plantation, and among the top things to see in Alexandria LA.
The plantation house emphasizes its Spanish, French, and American cultural backgrounds, which shaped Louisiana's life and history. The home was kept in such a way that it authentically represented the lifestyle of Louisiana's elite during the 18th century.
There are various structures to tour where you may learn about work and daily living on a Louisiana plantation. As one moves from building to building, one may observe equipment like a spinning wheel and wagon, as well as dried herbs hanging upside down.
Also take a tour of the kitchen, the dairy house, the slave barracks, and the blacksmith workshop.
Vintage furniture, tableware, artwork, memorabilia, a piano, and other belongings from the families that lived here are on display.
Visitors can take a tour of the plantation for a modest fee and enjoy events held there all year long. Donations are much welcomed in order to maintain this rich piece of Louisiana history alive and well.
16. Attend a Show at the Rapides Parish Coliseum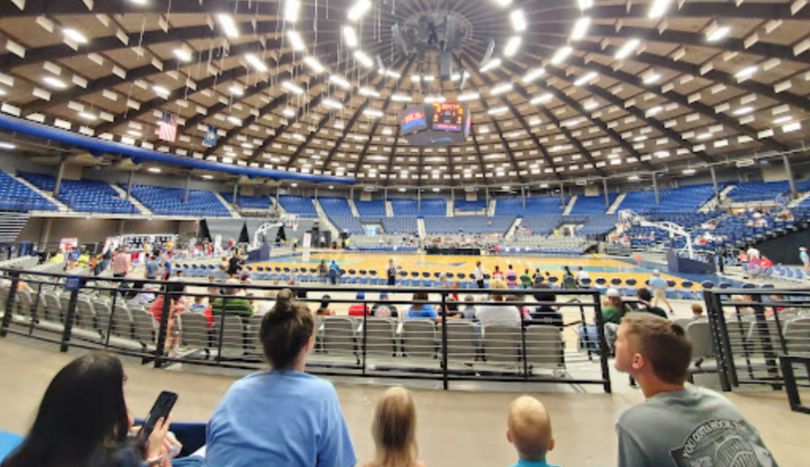 This arena, built in 1965, can hold 10,000 people during events.
It is the most prominent venue in Alexandria for athletic events, trade exhibitions, performances, pickup truck displays, exhibitions, horse riding, Wrestlemania and other live acts.
Additionally, Martin Luther King and President Ronald Reagan have appeared at the Rapides Parish Coliseum.
Visitors can rent out the conference rooms of the coliseum for their own private functions. Get tickets to a game or watch a fun concert here to experience something truly special, and is one of top things to do in Alexandria LA this weekend.
17. Bring Along the Kids at Gone Wild Safari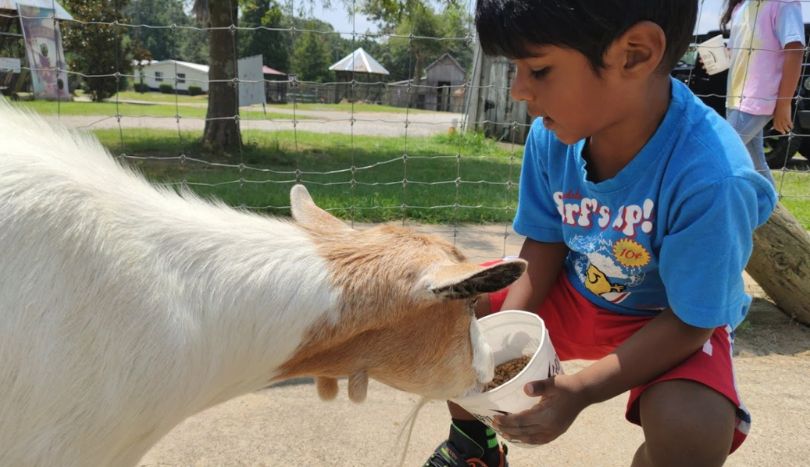 If you enjoy getting up close and personal with animals, this is the place to be. You can easily spend many hours taking the guided tour and feeding the friendly animals that are eager to be pampered and nurtured.
The facility is only ten acres in size and is located in a relatively remote area. The animals appear to be well cared for in their cozy and natural surroundings. This petting zoo-style safari is one of the fun things to do in Alexandra, LA for kids who want to get personal with exotic animals.
The knowledgeable staff shares their experience with customers in a polite and helpful manner, making sure everyone has a fair share of fun and joy.
18. Enjoy the Outdoor Pursuits at Kisatchie National Park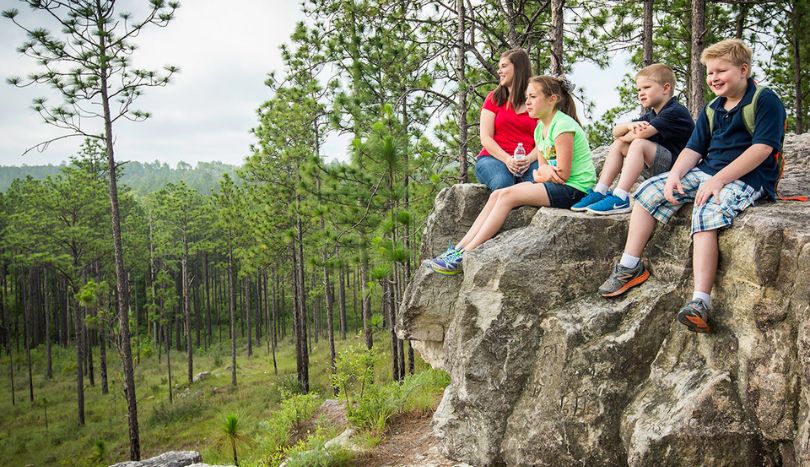 This area, which is around 30 miles from Alexandria, is home to various species, rolling hills, lakes, wetlands, and lush, beautiful forests.
Enjoy an invigorating trek on one of the many nature trails that wind through the picturesque sceneries of the heavily forested area. Here you will experience the colorful wildflowers that are present all over the place.
There are lots of deer, turkeys, foxes, chickadees, reptiles, anteaters, hummingbirds, otters, and other wildlife that you may see.
Camp here at night to experience the outdoors and stargazing. You can go fishing and boating around the Kisatchie Bayou. Kisatchie Forest, which spans over 600,000 acres, is an idyllic setting for a picnic, and is one of the top family-fun things to do near Alexandria, LA.
Mountain biking and riding horses are also popular there. Explore this location to take in the region's breathtaking natural splendor.
19. Visit the Alexandria Museum of Art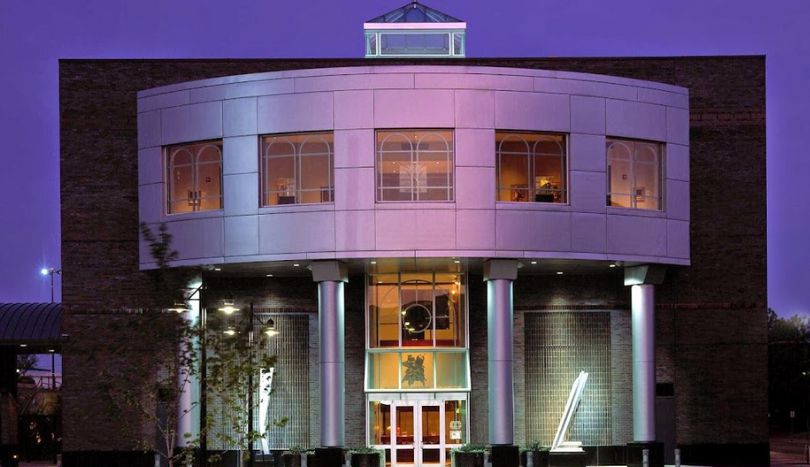 This award-winning museum, founded in 1977, is linked with Louisiana State University at Alexandria.
A large number of exhibitions displaying pieces from its permanent collection are organized by it every year, and are considered among top Alexandria LA events.
The museum also features works by internationally renowned painters.
They not only exhibit visual arts but also organize free yoga classes, musical performances, movie film screenings, community workshops, and fundraising events.
Take a tour of the museum and admire the remarkable and thought-provoking artwork on display.
20. At Rivers Oaks Square Arts Center, Explore Local Art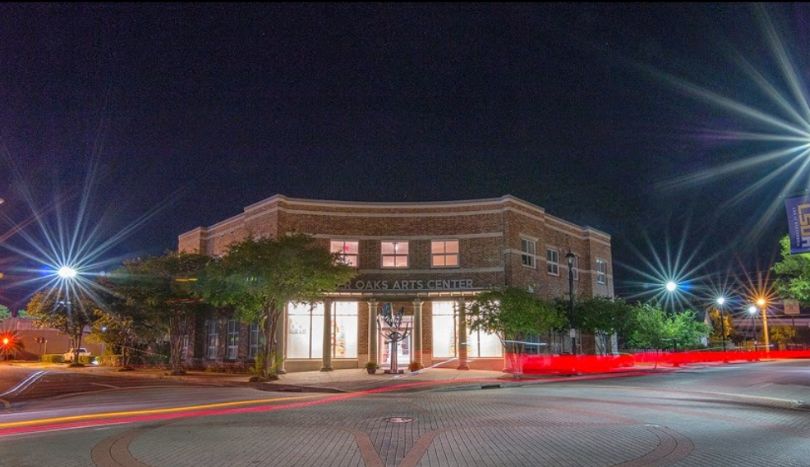 This modern visual arts museum was founded in 1984 and is housed in the old Bolton family home.
This art gallery is well-rounded for the creative spirit in each of us, with artists working on a variety of pieces while visitors watch.
You can buy artwork from the many artisans and spend an afternoon appreciating the arts exhibitions in the buildings. It has a number of galleries and studios that showcase the work of several regional artists.
Shows and exhibits feature both regional and national artists, showcasing a wide range of artistic abilities and forms of expression. This museum hosts around 25 exhibitions each year. They also provide art classes for all age groups.
The gift shop will delight you, and you will find it difficult to leave once you've entered.
Jewelry, furniture, paintings, ceramics, and other hand-crafted artistic goods are just a few of the things that are on exhibit and available for purchase. You may easily lose track of time while admiring the splendor of this antique structure.
Best Places to Eat in Alexandria LA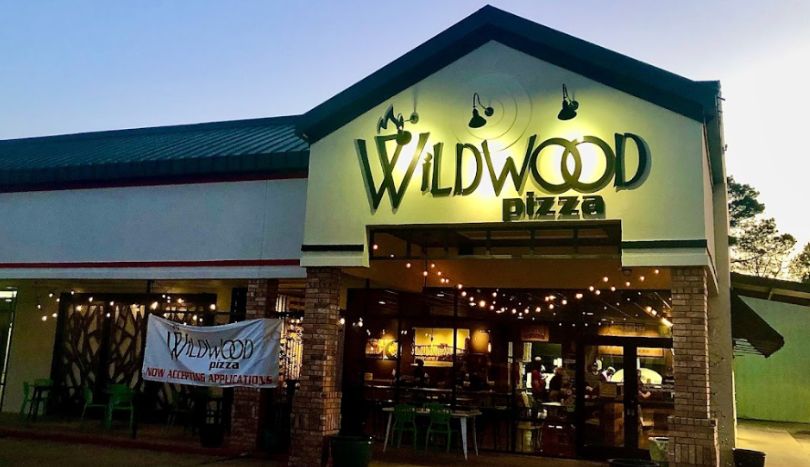 Alexandria is a city of mixed cultures where the traditions of south and north collide. This combination of influences can also be found in the city's dining scene, where classic French cuisines and southern Louisianan fare coexist with soul food and elite American cuisine. We have curated a list of the greatest locally owned eateries to give you a taste of what Alexandria has to offer.
(i) Cajun Landing Restaurant
Cajun Landing is a fine dining establishment that has been pleasing local diners for more than 20 years ago. Its menu features upscale Cajun cuisine and traditional Southern warmth. They specialize in seafood, and the menu includes a variety of Louisiana favorites like lobster étouffée and deep-fried shellfish. Try their appetizers like grilled chicken ravioli and filet steak.
Address – 2728 N MacArthur Dr, Alexandria, LA 71303
(ii) Wildwood Pizza
Acclaimed as producing some of the best pizza in town, they offer . handcrafted from scratch with fresh, locally sourced ingredients and homemade dough. You can relish a wood-fired oven at Wildwood Pizza. Try Porky's Revenge (BBQ sauce, parmesan, pork ribs, caramelized mushrooms, green beans, and smoked mozzarella). You can also order the customized pizza from a range of sauces, cheeses, and toppings.
Address – 1260 Texas Ave #H, Alexandria, LA 71301
(iii) Embers
"Fresh, artisan, fusion" is the slogan at Embers. A stylishly modern restaurant that only recently debuted in the heart of Alexandria. The restaurant's main menu item is pizza, and customers can get traditional pies like the porch Etta which include smoked gruyere cheese, slow cooked chicken, Sriracha, red onions, and parsley.
Address – 313 Desoto St, Alexandria, LA 71301
(iv) Pamela's Bayou In A Bowl
It is a hidden gem on the outskirts of downtown Alexandria. It features homestyle delicacies and southern Louisiana classics. The majority of Pamela's menu consists of daily-changing platter luncheon, which feature filling quantities of cooked seafood and shrimp, fried chicken, and crispy pork chops along with sides like spaghetti and cheese, asparagus, and corn mash.
Address – 2049 N Mall Dr, Alexandria, LA 71301
Best Places to Stay in Alexandria LA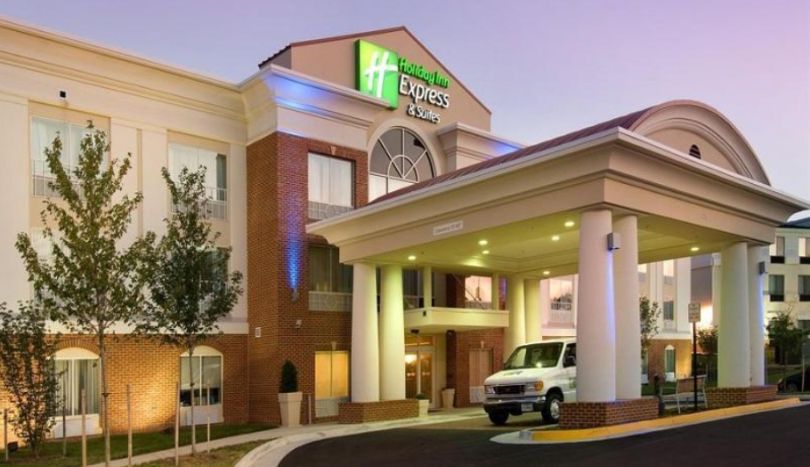 Are you trying to figure out where to stay in Alexandria? Alexandria is a vast city with many wonderful neighborhoods. When you've decided to visit this fascinating and vibrant city, you'll need to pick where to stay.
Numerous lodging choices are available to suit your needs, whether you're traveling alone, in a group, or with a family.
Luxury boutique hotels and charming inns in close proximity to the downtown are particularly well-known here. However, there are other attractive and significantly less expensive neighborhoods outside of the city core.
Here are the top hotel recommendations –
(i) Holiday Inn Express & Suites Alexandria, an IHG Hotel
The hotel is three miles from the airport in Alexandria (AEX). Staying here will put you close to local Louisiana businesses and activities. The motel is three miles from the Kisatchie National Forest, making it ideal for individuals who prefer being outside. Your stay includes free high-speed Internet access and a cooked breakfast. You can relax at the outdoor pool.
Address – 2340 N MacArthur Dr, Alexandria, LA 71301
Phone number – +1-318-487-9898
(ii) Courtyard by Marriott Alexandria
The Johnny Downs Sports Complex, Alexandria Youth Complex, Alexandria Zoo, and Alexandria Museum of Art are just a short distance away. There are 96 guest rooms and suites, each with a mini-fridge, ergonomic workstations, and complimentary WiFi. Delicious breakfasts, dinners, Starbucks beverages, and a full-service bar are all available in the Bistro restaurant. Enjoy the fitness center or just unwind in the pool while you stay here.
Address – 3830 Alexandria Mall Dr, Alexandria, LA 71301
Phone number – +1-318-445-2415
(iii) Fairfield Inn & Suites Alexandria
After a day of touring the city, unwind in spacious hotel rooms and suites with ergonomic workplaces. The hotel features free high-speed Wi-Fi to help you stay on top of work seamlessly. Take advantage of the free breakfast buffet, which is prepared each morning with only the freshest ingredients. The other amenities include free parking, a fitness center, and an outdoor pool.
Address – 2830 S MacArthur Dr, Alexandria, LA 71301
Phone number – +1-318-449-9000
(iv) The Hampton Inn & Suites Alexandria Louisiana
The hotel is close to attractions such as the Arna Bontemps, African American Museum, Alexandria Museum of Art-Lloyd House, and Kent House Plantation. Every room is equipped with a coffee maker, an ironing board, a hair dryer, and wireless high-speed internet. It also features an outdoor pool and a fitness facility. It also features complimentary breakfast, and airport shuttle service.
Address – 6124 W Calhoun Dr, Alexandria, LA 71303
Phone number – +1-318-445-4449
In the End
Alexandria is all about the classics. Sure, it's known for having a thriving, youthful population—but it knows its history, too. That awareness shines through in countless ways, whether we're talking about literature and visual arts (the two are closely intertwined in Alexandria) or music and cuisine. No matter what activities you enjoy most, you're sure to discover many more things to do during your stay. The city itself is an endless fount of inspiration, and all it takes to get started is a desire to learn more about its fascinating past. Before long, you'll be an expert in all things Alexandria.