The middle and west branches of Nimishillen Creek are not far from the lovely city of Canton.
It was established in 1805 and had a lot of railroad lines, which made it a crucial location for shipping and transportation.
Today, Canton is a leading city in Ohio in a number of sectors, including finance, education, health care, and other vital industries.
Given that it is the location of the Pro Football Hall of Fame, it is the ideal city for football lovers to visit.
It is a fantastic location for artists in terms of culture.
Are you prepared to visit this beautiful location on a trip? The following are the top things to do in Canton, Ohio:
Things to do in Canton TX
1. Go on a tour of the William McKinley Presidential Library and Museum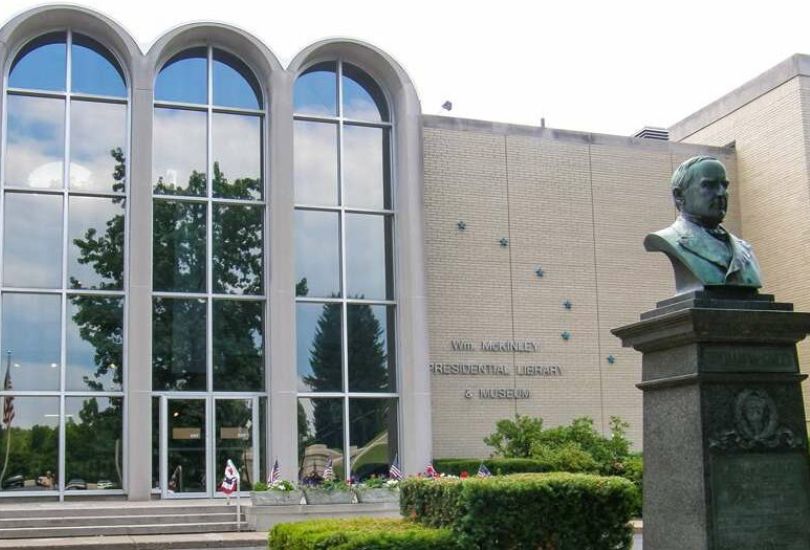 The William McKinley Presidential Library and Museum examines the life and career of the 25th President of the United States, William McKinley.
The Stark County Historical Society owns and operates it. The museum houses one of the largest collections of McKinley-related relics.
The museum chronicles his life from his birth through his assassination.
The library is also rather large and has a large number of volumes. The museum also contains a Science Centre, which is home to numerous animals and fossils.
Don't miss the neighbouring Hoover Price Planetarium, which opened in 1963.
The dome is quite large, with up to 60 projectors presenting wonderful views from the galaxy, such as solar and lunar eclipses, star life cycles, Aurora Borealis, rainbows, and more. And, it is definitely one of the best things to do in Canton Ohio this weekend.
2. Canton Brewing Company Serves Authentic Craft beer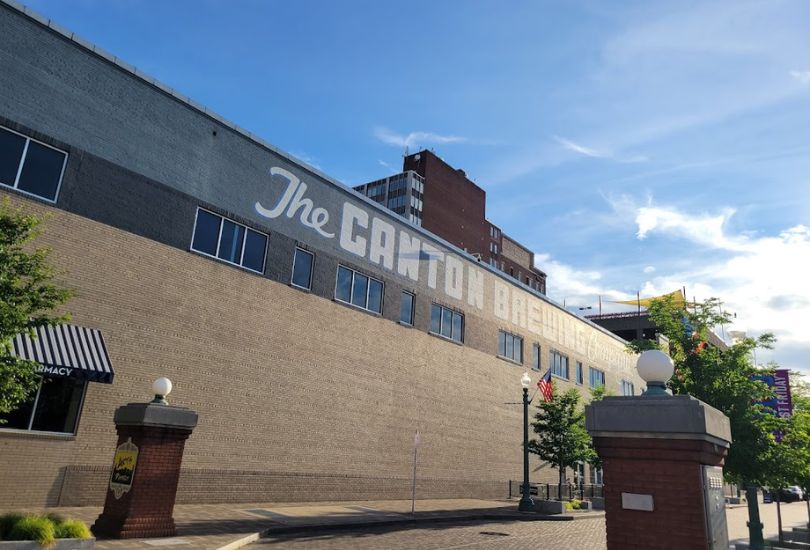 Otto Giessen founded the Canton Brewing Company in 1883, and it has come a long way since then.
It offers an intriguing perspective on local brews and gives tourists a glimpse into the local brewing heritage, and among the unique things to do in Canton Ohio.
It is best known for its three main beers. They also release seasonal specials that rotate throughout the year.
It is highly advised that you take a guided tour of the brewery. On the tour, you can sample up to eight beers, including the Tiny Tusc Kolsch, Spiced Saison, and others.
3. Pay Your Respects at the William McKinley National Memorial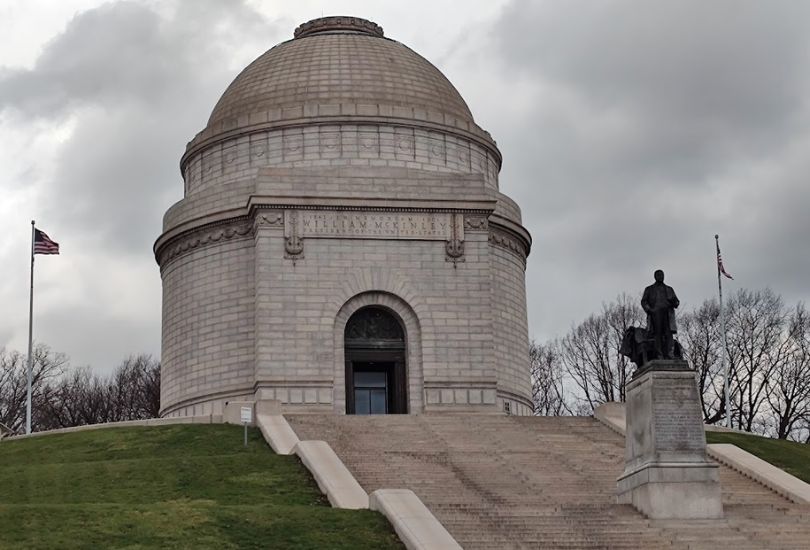 The William McKinley National Memorial was built to memorialise the noble soul of the 25th President of the United States.
It contains McKinley's ultimate resting place and was built following his assassination in 1901.
It is a pristine and quiet area that is historically and culturally significant, and is one of the top places to go in Canton Ohio.
Canton was chosen as the site for this memorial because it played a significant role in McKinley's entire life. This venue is the testament of Mckinley's daily lives where he lived and practised as an attorney here for a long period.
4. Hike through Boettler Park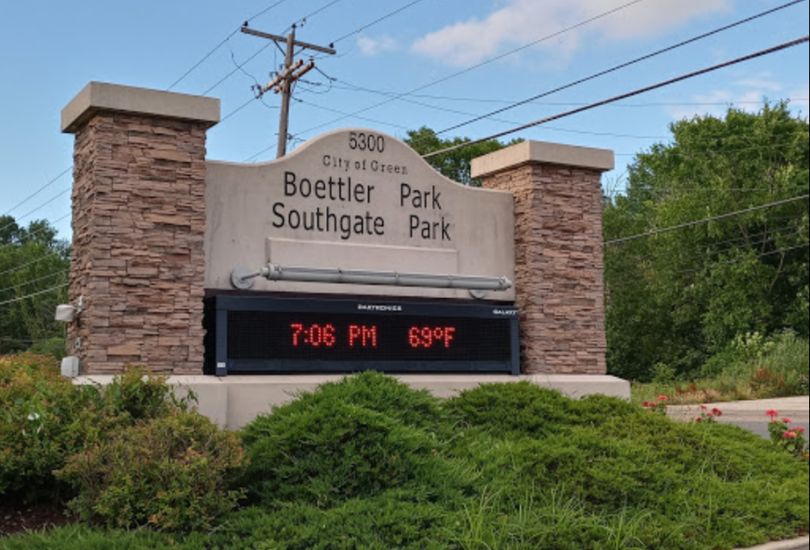 Wooden pathways and concrete walkways combine beautifully in this stunning park.
What makes it even more exciting is that they offer a zip line where your kids will undoubtedly have a good time.
The wide park is typically open and uncrowded, and is among the best places to visit in Canton Ohio.
The playground is well-constructed and has tennis courts, pickleball courts, swings, and slides.
It's also an excellent area to go if you want to do some low-key hiking through shrubby pathways.
5. Buzzbin Art & Music Shop Features live Music while you dine
Relax at Buzzbin Art & Music Shop after a day of exploring Canton's sights and are among the top Canton Ohio attractions.
Buzzbin specialises in live music entertainment. Each year, this facility hosts about 1,000 bands.
It also hosts three live events of multiple genres each week, making it a great place for individuals to relax and decompress.
Get some wonderful food and drink while listening to great music and enjoying Buzzbin's substantial menu. The brewery also produces its own beer cheese.
6. Visit the Pro Football Hall of Fame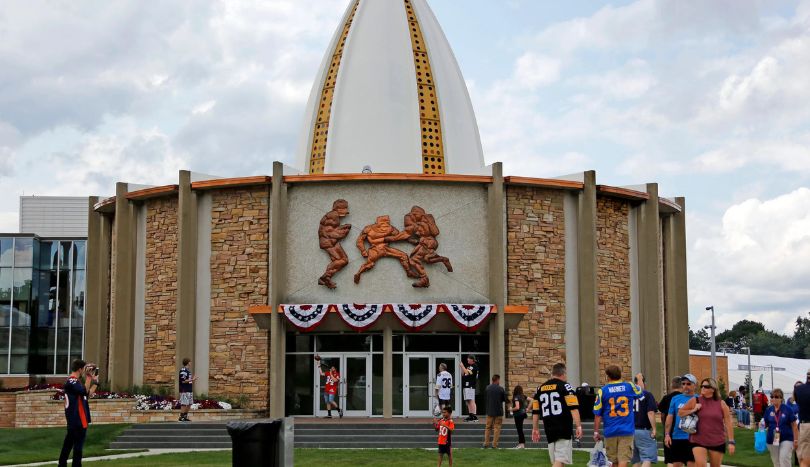 The Pro Football Hall of Fame is the most significant and first thing you must see when in Canton. It serves as a venue for the celebration of successful professional American football players.
The Pro Football Hall of Fame was founded in 1963 and honors several players who achieved greatness in the world of professional football.
These people include football coaches, franchise owners, and other significant individuals in addition to players.
Currently, the Pro Football Hall of Fame has 346 members. Every year since its creation, four to eight new inductees have been accepted.
Alex Karras, Bobby Dillon, George Young, and many more great names are recognized and memorialized here.
With over 8 million visitors since its inception, this hall of fame is well worth a visit, whether or not you are a football lover.
7. The Canton Classic Car Museum has a Collection of Vintage Automobiles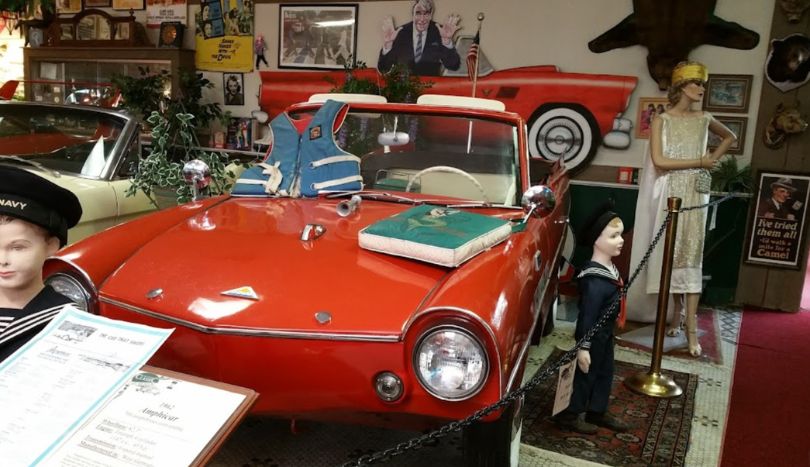 The Canton Classic Car Museum is a very enjoyable destination to visit if you are travelling with children. The vintage cars on display are unique and really cool to look at and among the fun things to do in Canton Ohio with kids.
Marshall Belden Sr. started the museum in 1978, and it now houses up to 40 maintained historic cars.
The 1911 Ford Model T and the 1966 Ford Mustang are two well-known automobiles that you can view here.
The gift shop is very interesting, with numerous gifts to take home, such as games, toys, model cars, housewares, and so on.
8. Take a Tranquil stroll through the Jackson Bog State Nature Preserve
The Jackson Bog State Nature Preserve covers 50 acres and is home to several plant and animal species.
The boardwalks are well constructed and wind their way among charming and towering trees and bushes.
If you need a breath of fresh air, this is a great place to walk, and is one of the perfect things to do in Canton OH.
If you enjoy nature, you'll find a wide range of carnivorous plant species, flowering plants, and other flora. Songbirds frequently visit and fill the air with their sweet melodies.
9. The Blue Water Majesty Museum Features Magnificent Ships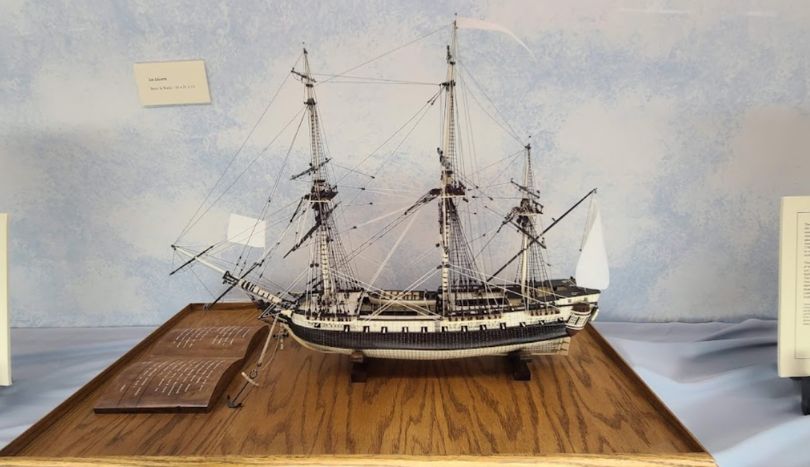 The Blue Water Majesty Museum is small in size, but it is a very interesting museum because it holds a diverse collection of relics. Not just that, it showcases the old ship dating back to 15 century to the modern one.
Larry Pulca built the majority of the ships here, and they are all handcrafted.
The ships were made of magnificent wood and exotic tree species such as mahogany, ebony, and jatoba.
The ships were meticulously made with attention to detail, and they were scaled to the original designs.
10. Harry London Candies will Take your Sweet Tooth on a Ride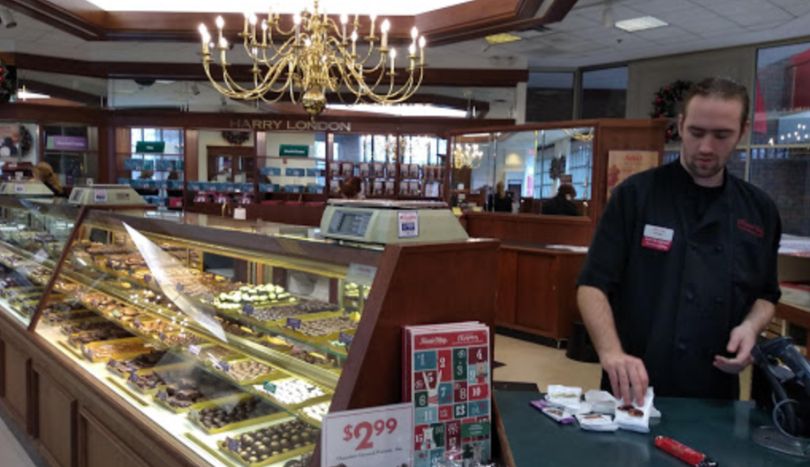 What is there to do in Canton Ohio for desert lovers? If you are a foodie, you should visit Harry London Candies, a well-known confectionery store and factory.
Because they have the perfect taste, both locals and visitors adore these Canton candies.
You can choose from various complimentary excursions to find out more about Harry London's past.
View the facilities while keeping an eye on the production of delicious chocolate batches for distribution.
Another highly recommended specialty is their homemade gelato. At the end of the tour, they also give away complimentary samples of chocolates and caramels.
11. View the Artworks on Display at the Canton Museum of Art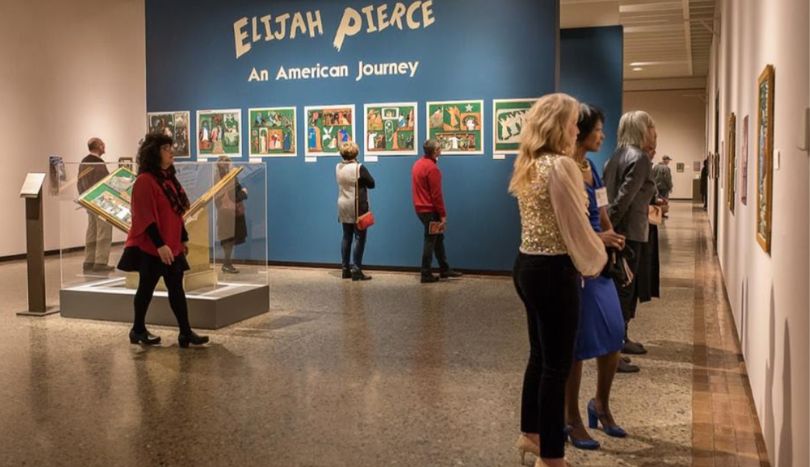 The huge Canton Museum of Art was built with the goal of bringing local artists together in a shared meeting place.
Many exhibitions are now staged in this location to promote regional art. It is a significant landmark because it highlights Canton's history, cultural heritage, and local arts, and is among the great stuff to do in Canton Ohio.
The works of numerous well-known and local artists are on show, Nearly to 12 to 15 exhibitions that are presented throughout the year.
In addition to this, the general public can take part in one or more of the art classes and workshops that are held here.
Works by Thomas Hart Benton, Oscar Bluemner, Robert Rauschenberg, Andy Warhol, and others are on display.
Another point of interest is the contemporary ceramics section, where you can find a variety of stunning and colourful works of pottery.
Toshiko Takaezu, Ken Ferguson, Karen Karnes, Don Reitz, and other well-known artists are represented in this collection. Watercolour works by Winslow Homer, George Luks, and other artists are also on display.
12. Canton Food Tours will take you on a Food Walk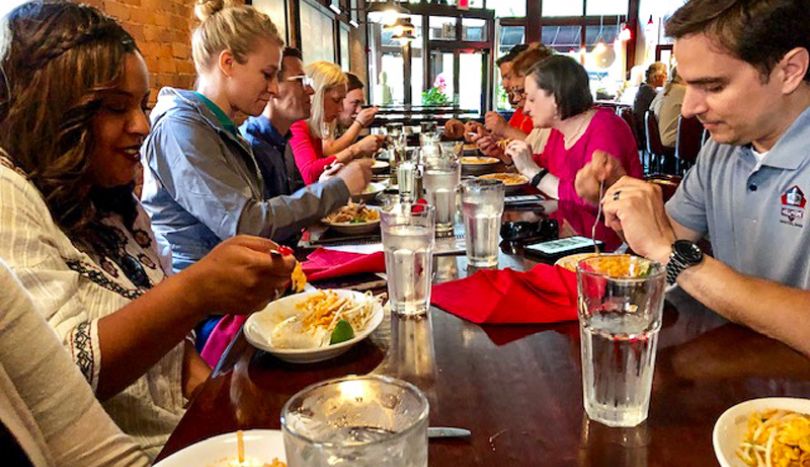 What better way to appreciate a location than through its cuisine?
Canton Food Tours allows you to experience all of the different food venues and breweries, providing the perfect way to honour the gourmet in you.
They only cater to large groups of at least six people—the more, the merrier. You may get the best cuisine and drinks in Canton at every stop.
You can even request adjustments throughout the tour if necessary. Aside from that, you'll meet knowledgeable tour guides and fellow foodies.
13. Admire the Canton Palace Theatre's Architecture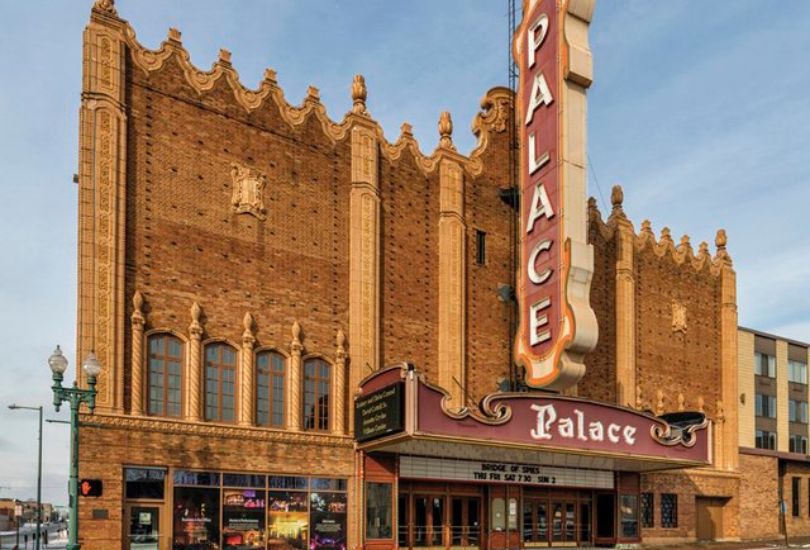 The downtown Canton Ohio tourism boasts the Canton Palace Theatre which offers guests a fantastic chance to simultaneously remember the past and soak in the present.
The theatre has kept true to its original architectural design since its erection in the 18th century.
In addition to offering exceptional entertainment, the Canton Palace Theatre engages with like-minded organisations. This is how they accomplish their goal of bringing educational and cultural activities to the surrounding community.
At the theatre concession stand, moviegoers can get popcorn, nachos, candies, and other treats and beverages. During special events, the theatre also serves wine, beer, and mixed drinks.
14. Enjoy a Glass of Wine and the Views at Gervasi Vineyard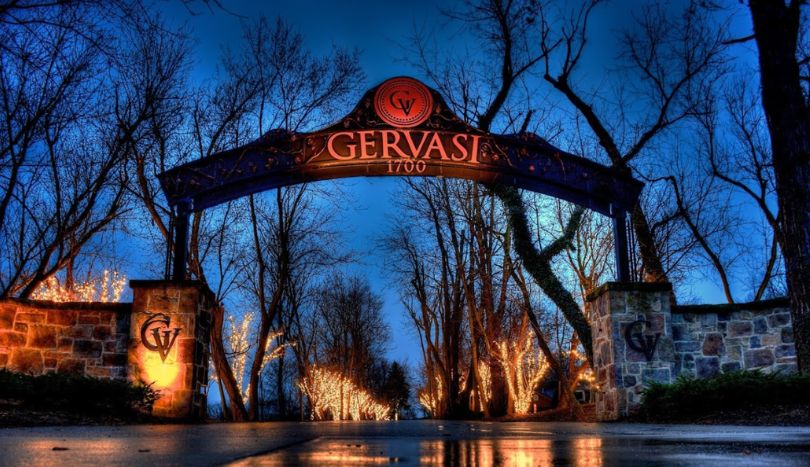 Gervasi Vineyard is simply a beautiful place. The Italian countryside is merely a 15-minute drive from Canton's city centre.
As soon as you enter the winery and proceed down the winding road, you will recognise how distinctive it is.
Make a reservation for a late dinner during the summer. But show up early to stroll the grounds, listen to live music on the terrace, and have a pitcher of sangria with friends.
A stay at The Villas at Gervasi Vineyard is a terrific way to have an unforgettable experience, and among the best things to do near Canton Ohio. Make your bookings early because the villas tend to fill up quickly.
15. Price Park is a Great Place to go Fishing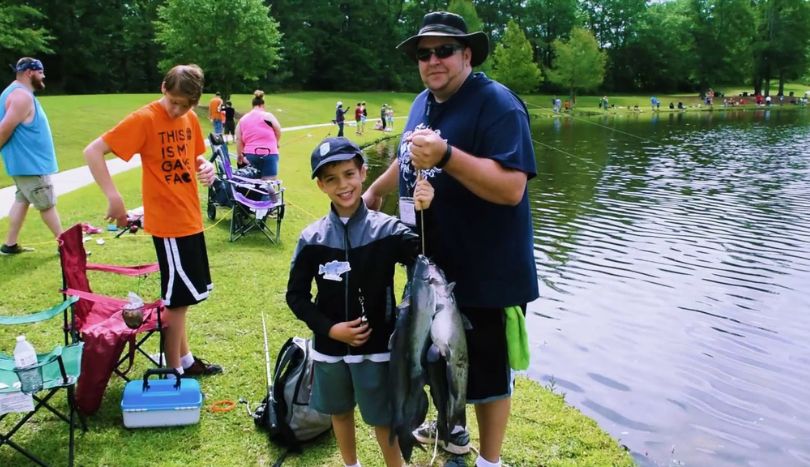 Price Park, which has a fishing pond and a playground, is ideal for a family holiday, and is one of the best things to do in Canton with kids.
Ducks and geese live in the pond, and your children will enjoy feeding them. The basketball and tennis courts are also enjoyable places to play.
If you're in the mood for some bbq, there are large picnic tables and charcoal grills accessible. There are trees on either side of the walking route, which is quite nice.
16. Visit the Juilliard Arts Centre and 3rd Space Gallery to Plunge yourself in the arts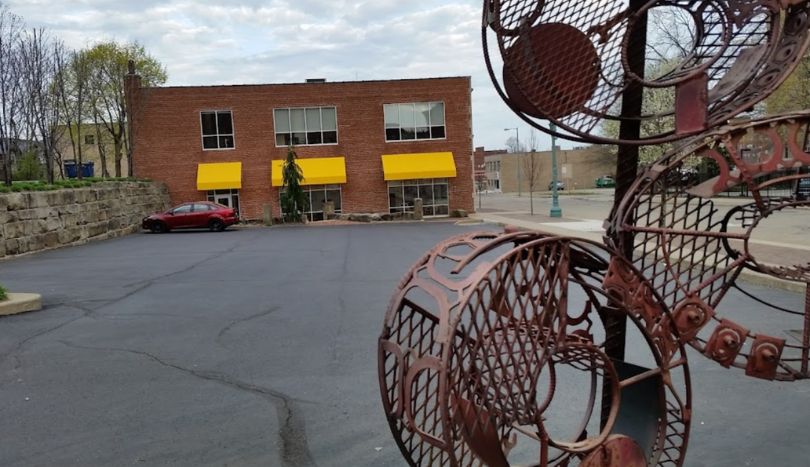 The Juilliard 3rd Space Gallery serves as a home for the city's developing artistic community and is #1 Canton Ohio attraction.
One of the gallery's many enticing features is that it frequently showcases the city's budding artists, including their students' work. Take a look at the fused glass and rock jewellery on display.
The handbags displayed here are also available for purchase.
Meanwhile, the facility's Juilliard Arts Centre houses the gallery's several workshops and events, including a lantern workshop.
17. Sky Zone Belden Village is where you may feel the Rush of Adrenaline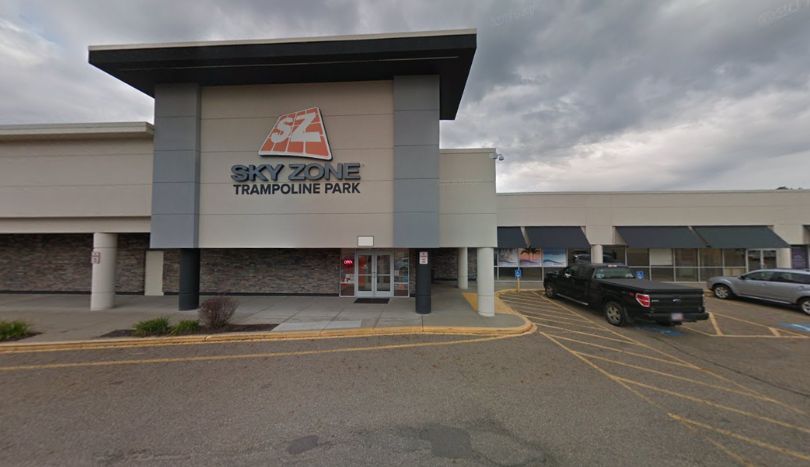 This trampoline park, where you may soar to unprecedented heights, is one of Canton's most exciting attractions.
Sky Zone Belden Village is a trampoline park that is packed with exciting thrills. Its trampolines are long and wide, but some of its unique attractions can send you flying into a foam pit.
It also has a silks section, dodgeball, and a basketball court with its own trampoline twists.
Bring your kids here for sure if you're looking for fun things to do in Canton Ohio.
18. The MAPS Air Museum is a Great Place to Learn about Aviation
The Military Aviation Preservation Society operates the MAPS Air Museum. The regional airport serving Akron and Canton is nearby.
It features up to 50 aircraft on display, including loaned aircraft from the US Air Force and Navy.
These create some breathtaking exhibits, and the museum is well worth a visit.
There is also a chamber named the Gallery of Heroes, which lists wartime models from various conflict periods. These include aircraft used during the Pearl Harbor attack and many other wars.
There is also a library with preserved photos, books, manuscripts, diaries, oral histories, and other items.
It is available to the public and among fascinating places to visit in Canton Ohio. The Funk Model B, the Douglas line of aircraft, the Martin Glider, and other noteworthy aircraft and exhibitions should not be missed.
19. Play Disc Golf at Arboretum-Spiker Park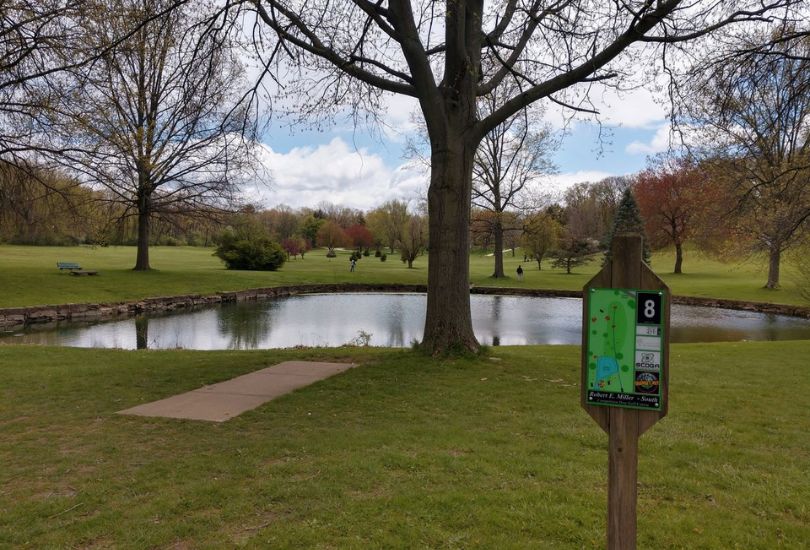 What to do in Canton Ohio?, to enjoy at Arboretum-Spiker Park, you can visit at Disc golf. It is always enjoyable, and the course at Arboretum-Spiker Park is well-kept and wonderfully constructed. You can even plan a picnic in the large green space.
The lakefront is lovely and offers a wonderful covered location for a picnic. It is also pet-friendly, so you can bring your furry friends.
The disc golf course is ideal because it contains 27 holes, and both beginners and intermediates will enjoy playing here, and among the world-class sports stuff to do in Canton Ohio.
20. Take a look around the First Ladies National Historic Site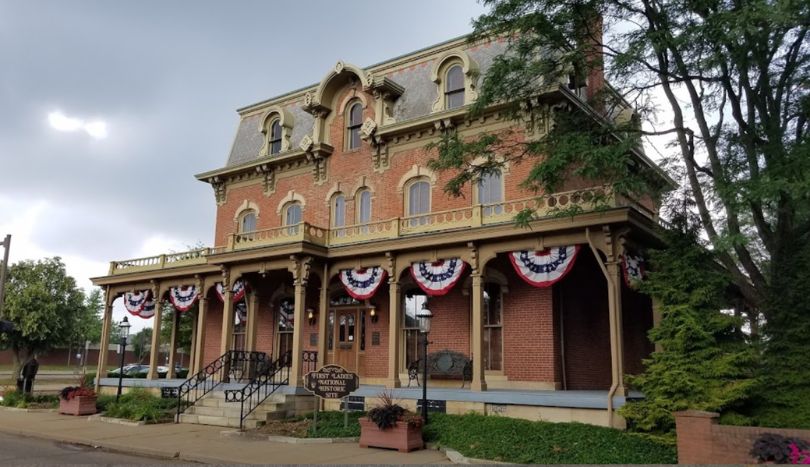 The First Ladies National Historic Site focuses on the first ladies of the United States. Recently, it has been designated as a National Historic Site and is among the top Canton Ohio attractions.
The First Lady was Mary Regula, the spouse of Ohio congressman Ralph Regula, who organised a board and raised money to compile biographies of all the first women of the United States.
This inspired the establishment of the National First Ladies' Library in 1996.
In total, there are two structures: a historic mansion and an Education and Research Centre.
The Research Centre has two levels. The first level has a theatre, a big exhibit, and a meeting room. There is also a book collection organised by former First Lady Abigail Fillmore, which was once displayed in the White House Library.
The main National First Ladies' Library is located on the second floor. The wife of US President William McKinley, Ida McKinley, lived in this historic house.
The Victorian-style home has stood tall since its inception in 1841.
The tour guides are dressed up, and you can take a guided tour of several displays linked to the President and Mrs. McKinley. If you are visiting a large party of six or more, please be sure to reserve your seats in advance.
Best Places to Eat in Canton Ohio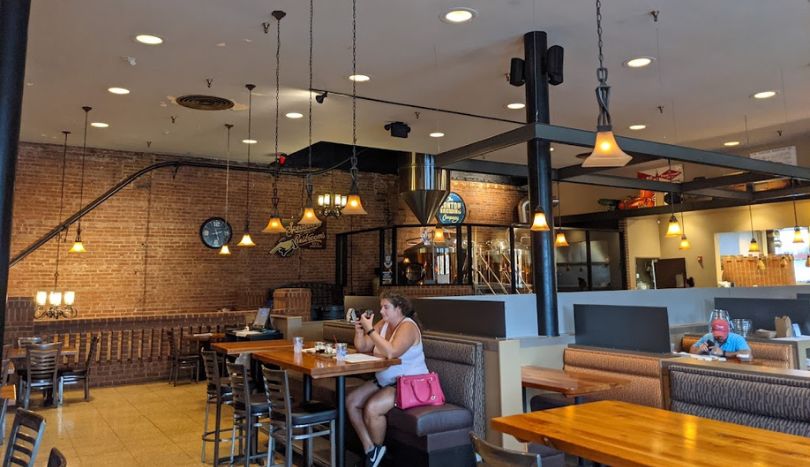 Canton, Ohio,is best known as the home of the Pro Football Hall of Fame. Sport is the lifeblood in Canton, which has hosted numerous notable football, swimming, golf, softball, lacrosse, and soccer championships. The city of Canton is home to some genuinely great restaurants because its residents take their food just as seriously as they do their sports. Here is our list of Canton, Ohio's best eateries.
Canton Brewing Company – Though it is a brewery, this city staple offers much more than a bowl of pub nuts. On the menu, you'll find a variety of delectably upgraded pub fare that has garnered as many awards as the beers. Their mac and cheese pieces go perfectly with a traditional Tuscora German-style lager. When paired with a Battle Charge light brew, a slick slice of sausage-and-peppers pizza is delicious. Meanwhile, a Black Jack dunkel and the generous crispy CBC grilled cheese sandwich go down like a dream.
Address – 120 3rd St NW, Canton, OH 44702
Athens Restaurant – We can all agree that the flatbreads at Athens Restaurant are nostimo – Greek for delicious. Bubbling fried cheese combined with burgers can transport your taste buds to Odysseus in one bite. Meanwhile, classics like pita, Greek salad, and baklava are still available. Residents flock for daily specials like moussaka on Thursdays and Greek dumplings on Saturdays.
Address – 816 Harrison Ave SW, Canton, OH 44706
Benders Tavern – Benders Tavern appears unassuming from the outside, but once inside, it exudes history. The comfortable design with vaulted ceilings, wood panelling, and historic murals create a unique look, dating back to 1899. The food and service are both authentically old-school, making this a true local institution. Order the fried oysters and choose from a variety of seafood and fish meals, including the delectable Chilean sea bass.
Address – 137 Court Ave SW, Canton, OH 44702
Smoke the Burger Joint – Smoke the Burger Joint is certainly one of Canton's greatest fast food alternatives. You go for the entry-level Classic LA Burger Stand or the deluxe garlicky-four-cheesy Gilroy. This restaurant is also well-known for their Smokehouse Grilled Cheese selection. The Route 66 Habanero Whopper is served on butter-toasted crusty bread with a side of kettle chips. It certainly packs a punch when spiced up with a zingy chilli relish.
Address – 4472 Belden Village St NW, Canton, OH 44718
Best Places to Stay in Canton Ohio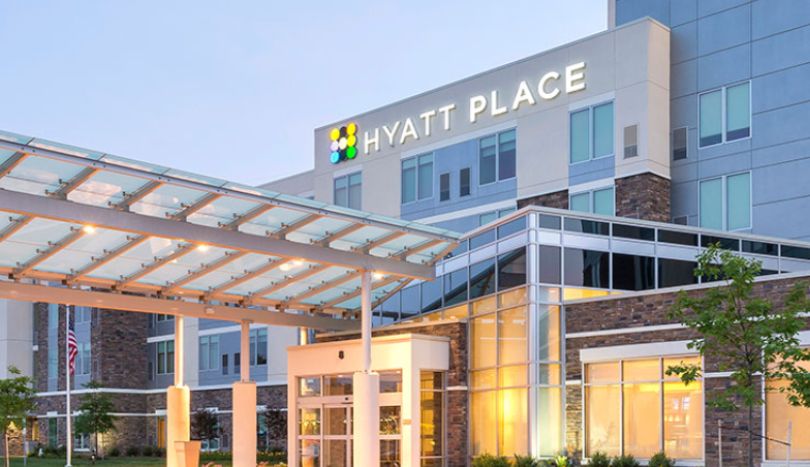 We know you'll want to know where you're going to stay in Canton, Ohio, whether for the Pro Football Hall of Fame or for other top attractions. We realise it's inconvenient to jump around hotel websites looking for reviews and hotel/room amenities. To help you with that, we have compiled this handy list of the 4 top hotels in Canton –
Fairfield Inn & Suites Canton South – The Fairfield Inn & Suites Canton South is close to Downtown Canton and is one of the top-rated hotels in Canton. Choose between a room with one king bed or two queens, or a studio with one king and a sofa bed or two queens and a sofa bed. The key amenities include free WiFi, mini-fridge, free breakfast, indoor saltwater pool, and Fitness centre.
Address – 4025 Greentree SW, Canton, OH 44706
Phone number – +1-330-484-0300
Hyatt Place Canton – The Hyatt Place Canton is close to the 77-North Ramp, the Venue at Belden shopping mall, and the Belden Village Mall. You can choose between two queen beds or one king bed. All rooms include a Cosy Corner sleeping sofa. This hotel also provides accessible rooms and toilets. The key amenities include 42 inch HDTV, Free WiFi, an outdoor swimming pool, and hot complimentary breakfast.
Address – 5421 Whipple Ave NW, Canton, OH 44720
Phone number – +1-330-244-1700
Holiday Inn Canton, Belden Village – The Holiday Inn Canton (Belden Village) is in the middle of Belden Village, with convenient access to all of the retail complexes and restaurants. The regular rooms at this hotel come with either two queen beds or a king bed with a couch bed. The key amenities include complimentary shuttle service, Free Wi-Fi, heated indoor pool, and in-house restaurant and lounge.
Address – 4520 Everhard Rd NW, Canton, OH 44718
Phone number – +1-330-494-2770
Hampton Inn & Suites Canton Ohio – The Hampton Inn & Suites Canton Ohio is a TripAdvisor "certified exceptional" hotel in Canton. It is a 10-minute drive from the Venue at Belden shopping area. Guests can pick between a conventional room and a suit, as well as accessible rooms. Standard rooms have a king bed, a king bed and a sofa bed, or two queen beds. The suites are furnished with two queen beds.
Address – 5256 Broadmoor Cir NW, Canton, OH 44709
Phone number – +1-330-491-4335
Conclusion
Canton is the ideal location for tourists to visit, as it boasts great music, arts, theatre and dance sectors. Football lovers can take in professional games, enjoy new and old exhibits at the Hall of Fame, or check out a great ballet performance from the Canton Ballet Company. Golfers and skiers will find plenty to enjoy here, as well. The top things to do in Canton are exciting for anyone visiting, regardless of their interests.
If you're looking for a fun way to enjoy your visit to Canton, Ohio, check out some of the activities described above. There's something for everyone, whether you want something low-key or something more exciting, and even locals will likely find at least a few of these fun things to do in town that they haven't experienced yet.