Spain has a stunning variety of sites and tourist attractions to visit that is unmatched by many other travel destinations in the world.
From the untamed Sierra Nevada mountain range to the white sand and azure lagoons of its Mediterranean islands like Ibiza, this European nation is likewise abundant in stunning natural landscape and beauty.
The diverse cultures of the nation add to its allure. This place has a rich history, much of which may be discovered in a single city.
Ancient Roman ruins, Moorish-era Islamic architecture, mediaeval castles and ramparts, as well as palaces and residences from the Hispanic eras, may be found in many Spanish cities.
Additionally, most have numerous instances of contemporary Art Avant, Art Nouveau, and Postmodern architecture.
One region may have a completely different personality from another due to Spain's long and illustrious history of Catholic monarchy, Muslim caliphates, and New World colonisers.
Spain exudes a vibrant energy and a captivating fusion of the past and present. Experience the sunlight that endlessly reflects off the "measures" of Gehry's Guggenheim Museum. Or, stroll through the bustling streets of La Rambla.
From Plaza Mayor to the forest of columns and Moorish arches that disappear into the silent expanse of Cordoba's Great Mosque, Spain represents the pinnacle in all things that resembles the high spirit of life.
Wondering where to go in Spain? Plan your Iberian getaway as here's the list of best places to visit in Spain –
1. San Sebastian in Spain is known for its Culinary Experience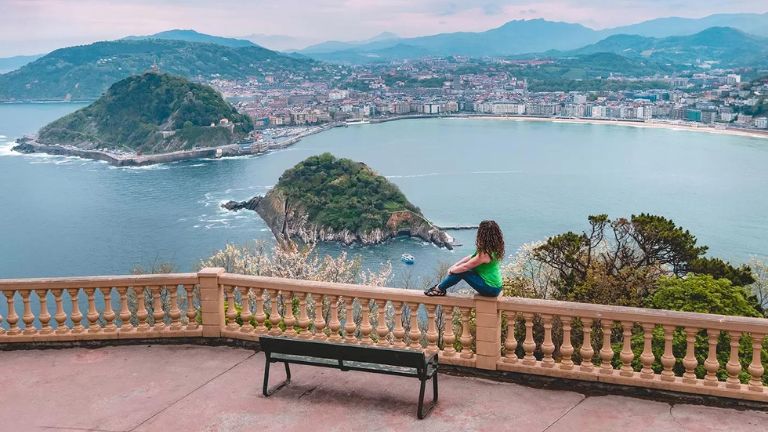 This appealing Basque seaside city in northern Spain has transformed from a historic fishing village into a renowned culinary hub.
San Sebastián, is the second-most Michelin-star city in the world after Tokyo and has the highest density of Michelin-starred eateries per square metre in Europe.
However, you do not have to have a Michelin star budget in order to appreciate San Sebastián's pervasive food culture.
Visit the Old Quarter, especially the area around 31 de Agosto street. There are tons of places to sit and eat pintxos in the neighbourhood. The name pintxo, which means "spike" in Basque, refers to the restaurants and pubs that line the streets. It is also one of the best places to visit in Spain for first-timers.
The picturesque Bay of Biscay is just adjacent to San Sebastian. At Playa de Zurriola, there is a thriving surfing community. The ability to explore the distinctive Basque culture is another benefit of travelling to San Sebastian.
Spend some time at La Concha's sandy beach or hike up Monte Orgull, the mountain with a fortress on top that provides views of the city's harbour and historic old town. This is one of the best things to do in San Sebastian Spain.
2. Madrid: Top Spain Tourist Attraction for its World-class Art Museums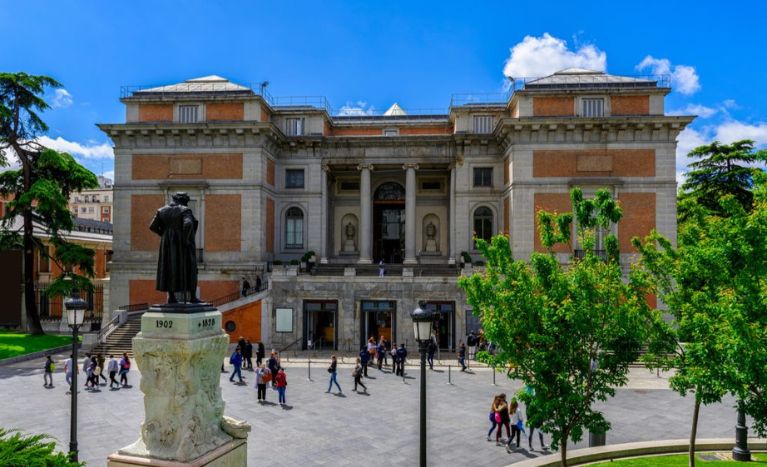 The extensive capital of Spain displays the remarkable history of the nation. It makes an ideal vacation spot due to its state-of-art museums, parading troops, changing of the guards, and royal palaces.
Visiting Madrid without visiting its Gothic-era museums is just experiencing the city without its soul.
For the wealth of its holdings, the Prado stands alone among the finest art museums in the world.
But when you combine the mile-long, tree-lined promenade of Madrid with the Reina Sofia National Art Museum, the Thyssen-Bornemisza Museum, and the CaixaForum, you may have the biggest concentration of priceless works of art in the entire world.
It makes sense that this is referred to as the Boulevard of the Arts or El Paseo del Arte, a section of Madrid that was recently designated a Unesco World Heritage Site. It is one of the most famous places in Spain.
The Prado erected another 12 galleries in 2009 to showcase a collection of works by Goya and other late 19th-century artists.
The Prado is home to the largest collection of Spanish art in the entire world, which spans an astounding time period from the early 20th century avant-garde movement. It showcases the masterpieces from Spain's golden age by El Greco, Velazquez, and Goya.
Other best things to do in Madrid in Spain include green spaces like Buen Retiro Park, and the pedestrian-only boulevard of Gran Via.
The lively tapas crawls on Madrid's streets are also one of the favourites of the city's street culture.
Visit one of the nicest streets in Madrid, the Cava Baja. Join the bandwagon in sampling a variety of Iberian chorizo, salami, and cheeses at this picturesque and ancient La Latina neighbourhood.
3. Barcelona: Best Place to Visit in Spain for Modern Architecture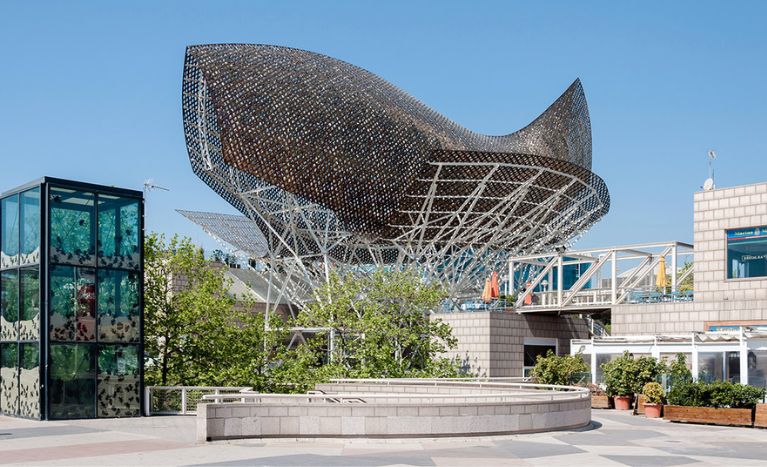 The Catalan capital is a stunningly spectacular metropolis that spans between the Mediterranean and the Pyrenees mountains. It is known for its cutting-edge architecture, city beaches, and a Gothic District that dates back more than 2000 years.
No trip to Barcelona would be complete without visiting the Sagrada Familia. It is the masterwork of renowned Catalan architect Anton Gaud, and is one of the famous Spain destinations.
His extravagant and fantastical buildings in Barcelona have become recognisable monuments and the main draws of this Catalan metropolis.
In Gaudi's Casa Milà, his final and most well-known secular creation, you may look in vain for absolutely straight lines; it resembles a piece of sculpture more than a practical structure. Make sure you climb to its roof because it is said that Darth Vader's appearance was inspired by the chimneys there.
It is worthwhile to spend some time exploring his other architectural gems, the Casa Batlló, La Pedrera, and Park Güell, as his influence on the city is felt throughout.
At the Plaça Reial, located in the city's two-millennia-old Barri Gtic neighbourhood, Gaud left his mark in Gothic era architecture.
The magnificent Gothic Cathedral of the Holy Cross and Saint Eulalia, which was constructed between the 13th and 15th centuries, is also located in this historic district.
One of the oldest markets in Europe, Mercat de la Boqueria, is located at the quarter's edge.
Other best things to do in Barcelona Spain include surfing and relaxing on the 3-mile beach and La Rambala. It's where everyone in the city appears to gather for a stroll.
4. Toledo: Top Spain Destination for Historical Complexities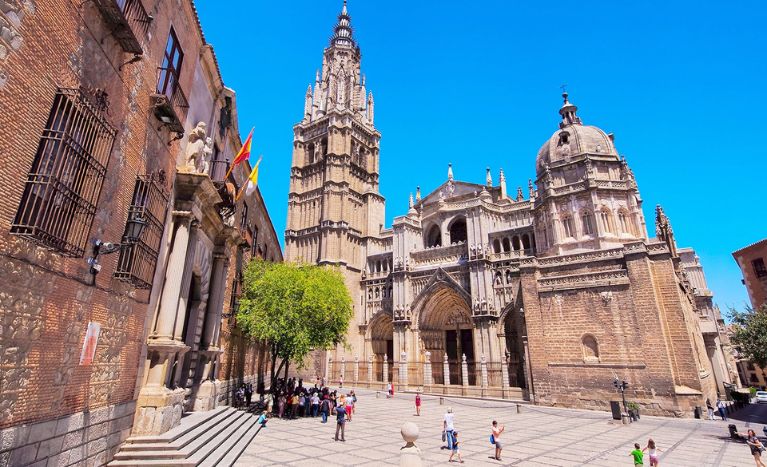 This fortified city, which dates back 2000 years, has a significant role in Spanish history. Up until 1560, it served as the seat of King Charles V, the capital of Spain, the citadel of the Emir of Cordoba, and the ancient capital of the Visigoth Kingdom.
Toledo's ties to the Jewish, Christian, and Islamic faiths have given rise to the title "The City of Three Cultures." Today it is the renowned UNESCO World Heritage Site and is one of the interesting places to visit in Spain.
El Greco depicted this city in one of his most well-known paintings, where Moorish, Gothic, and Renaissance buildings coexist. The Old city is perched high on a granite hill and flanked on three sides by the deep gorge of the Tagus River.
The town's layout, which includes a haphazard grid of tiny streets, is a remnant of its Moorish history. Its churches, nunneries, and rest homes serve as examples of Christian-era architecture.
Due to this, the old city serves as a sort of outdoor museum, illuminating Spain's past, and UNESCO has included it to its list of cultural treasures.
Toledo is renowned for its indigenous crafts, such as damascene craftsmanship, daggers with an ancient feel, and handcrafted confectionery (sweet almond candies). El Greco's masterpieces, which are on exhibit at Toledo's churches, nunneries, and El Greco Museum, are the city's most well-known works of art.
Its old Roman monuments, Moorish architectural patterns, the Gothic Cathedral, the El Tránsito Synagogue, and the Cristo de la Luz Mosque may all be seen as you stroll along its narrow, cobblestone lanes.
Another great thing to do in Toledo, Spain is to head over to Mirador Del Valle for stunning city views.
5. Ibiza: Spain Attractions for Vacations and Turquoise Colored Waters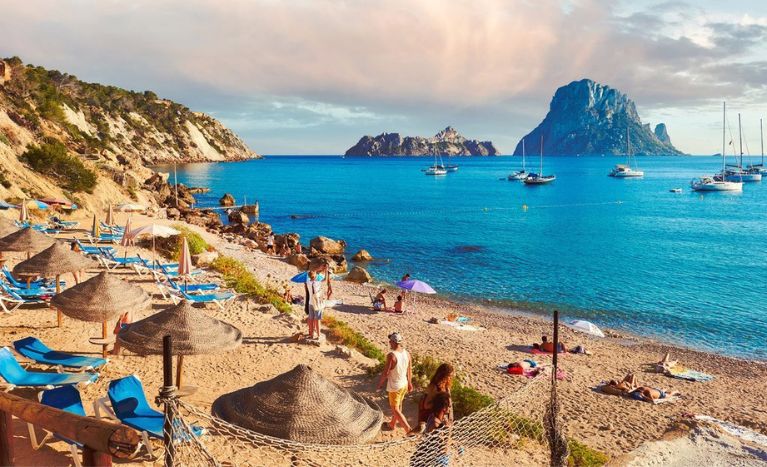 The largest of the Balearic Islands, a collection of mostly vacation-oriented islands in the Mediterranean Sea is Ibiza. About 100 miles off the coast of Spain, in the Mediterranean Sea, sits the island of Ibiza, which is sturdily gorgeous.
Spain's three other largest islands, Mallorca, Menorca, and Formentera, are also well-liked tourist destinations.
The majority of people travel to Ibiza to rave and have fun in the beautiful sunshine because it is well known as the centre of electronic dance music. And, is one of the most popular places to visit in Spain.
Ibiza may be most known for its electronic music, beach parties, and enormous dance clubs, but it also has several wonderful family resorts and a tonne of family-friendly attractions. It is a great vacation spot for families, couples, and singles alike because it offers something for everyone.
It is the capital of the island and is located in its southernmost region. Portinatx in the north, San Antonio in the west, and Santa Eulalia in the east are three further significant resort locations. Each of the resorts boasts a variety of beaches. It just takes an hour to get to the farthest beach from any other area on the island.
Ibiza's beaches range from expansive, pristine sand blankets to rocky shorelines in wild coves that are encircled by cliffs.
The habitats surrounding these beaches also differ greatly.
Some beaches overlook promenades with hotels, restaurants, and cafés, while others merely have shacks called "chiringuitos" serving snacks and beers.
Another best thing to do in Ibiza Spain is to visit the ruins of Puig des Molins necropolis and the ancient Phoenician ruins at Sa Caleta. It offers a glimpse of the prehistoric civilizations that inhabited this island before party goers discovered it.
6. Seville: Best Places to Go in Spain with Most Cultural Attractions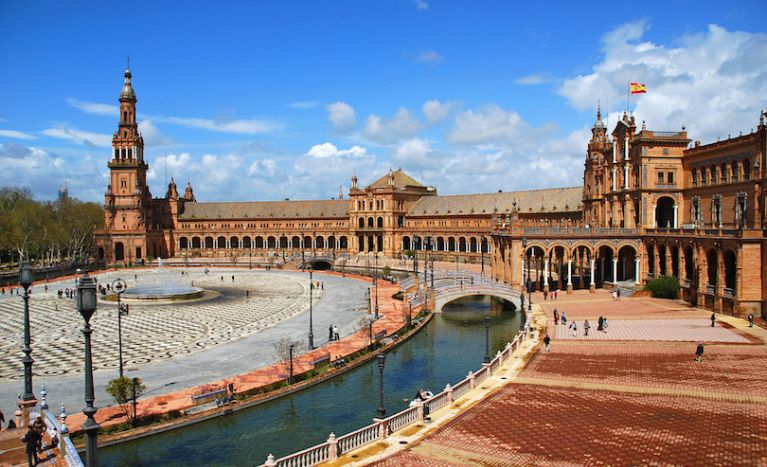 Seville is into the specifics; this charming Andalusian capital might make you feel like you've seen it before. This is likely due to the city's year-round sunny weather, lavish gardens, and elaborately carved palaces.
Its historic places to Visit in Spain, have made it a popular filming location for blockbuster movies like Star Wars and Game of Thrones.
Horse-drawn buggies, flamenco dance, massive Gothic buildings, and Islamic architecture features all combine to form this versatile dream world of a city. This is what gives it its charm.
For most of the period it was under the reign of the Moorish dynasty, the city served as the dynasty's capital. Additionally, it flourished from the 15th through the 18th century, during Spain's Golden Age. It was then famous for its ports that received business from Spanish territories in America.
A UNESCO World Heritage Site comprises the Alcazar, Seville Cathedral, and La Giralda tower. According to UNESCO, it is a "marvel of Almohad architecture." The cathedral's interior is larger than St. Peter's in Rome, and its main console, which is made up of 37-metre-tall carved idols, is entirely plated in gold. It is one of the top Spain vacation spots.
The Great Mosque of Seville, which was destroyed to make room for the cathedral, is the only relic left from the Moorish Dynasty.
Another best thing to do in Seville Spain is to visit Santa Cruz. It is the location of the Real Alcazar royal palace complex and the city's lone Gothic cathedral. As the current Spanish royal family utilises it when they are in town. The palace was originally constructed for the city's Islamic rulers, and is a true embodiment of living history.
Since Seville is the birthplace of flamenco dancing and the associated musical genre, music and dance are also taken very seriously here. In Tirana, a district rich with quaint cafés and performing spaces, flamenco can be enjoyed.
7. Granada: Best Spain Sightseeing for Islamic Architecture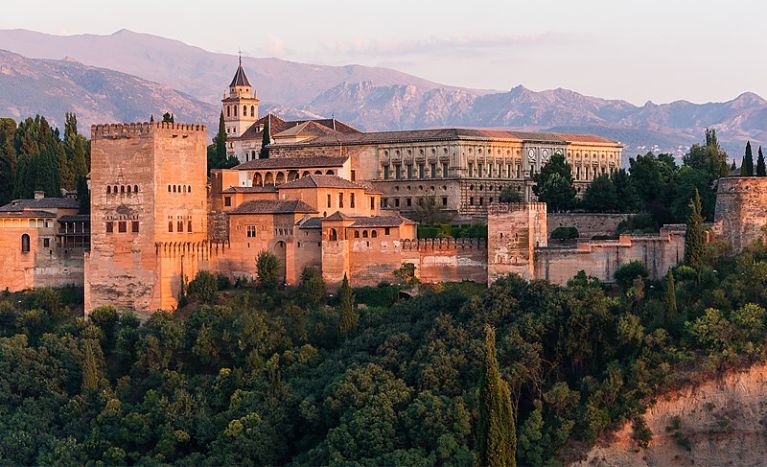 The picture-perfect Andalusian city of Granada is nestled at the base of the snow-capped Sierra Nevada mountain range.
The Nasrid Dynasty, the last Muslim dynasty to conquer the Iberian Peninsula built the Alhambra palace complex and reigned from a historic citadel.
With its intricately carved walls and archways, mirror-like lakes, and vibrant tiles, the Alhambra, which translates to "the Red One," is a breathtaking architectural masterpiece blending Moorish and Christian aesthetic themes.
The Albaicin, a completely preserved Moorish old town, with winding streets as most of its structures date back to the 10th century. Being able to experience both traditional and contemporary Spain in one location makes it one of the unique places to visit in Spain.
Another best thing to do in Granada Spain is to take a refuge in one of many ski resorts at Sierra Nevada. The sizable resort is only 26 miles west of Granada, and is served by 17 lifts and two cable cars. The ski season can last from late November to early May because of the high elevation.
8. Valencia: One of the Popular Places in Spain for Bizarre Annual Festivals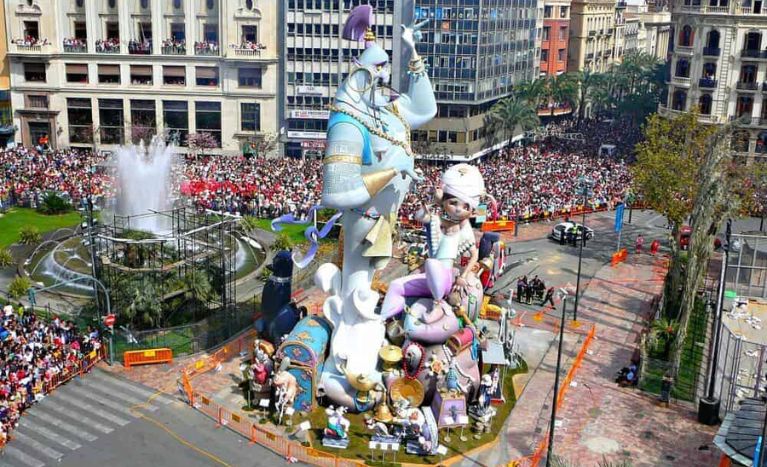 Valencians enjoy having fun. The raucous, five-day Las Fallas festival in March, during which enormous plaster puppets are paraded through the streets and set ablaze. It is the city's most well-known event.
If you go during Carnival in February, the city comes alive with street parties, fireworks shows, and parades, so you can also enjoy the festive mood. The two-day Festival de les Arts, which features a lineup of local and international performers, and contemporary art, is a must-attend event for music lovers.
Besides that you can discover the best of architecture at Valencia. By strolling around Valencia's streets, you can trace the city's architectural evolution from Romanesque, Moorish, and Gothic to Rococo and Art Nouveau. This is also one of the most visited Spain tourist attractions.
The 13th-century cathedral, which was formerly a mosque and a Roman temple, ought to be your first trip.
Another must-see is La Lonja de la Seda, a Gothic department of trade that is now a Unesco World Heritage site. Don't miss Santiago Calatrava's masterwork of modernism, the La Ciudad de las Artes y las Ciencias.
Valencia is a terrific city to explore on two wheels with over 150km of cycle lanes and 40 bicycle friendly streets.
Due to its nearly flat terrain, cyclists of all abilities may easily navigate the city's winding streets, pedestrianised squares, parks, and promenades.
Along the breezy seaside is one of the city's most satisfying cycling routes. This is one of the best things to do in Valencia, Spain. You can also paddle your way to visit Turia Gardens for a simpler ride.
9. Malaga: One of the Interesting Places to visit in Spain for its Oldest Civilization on Planet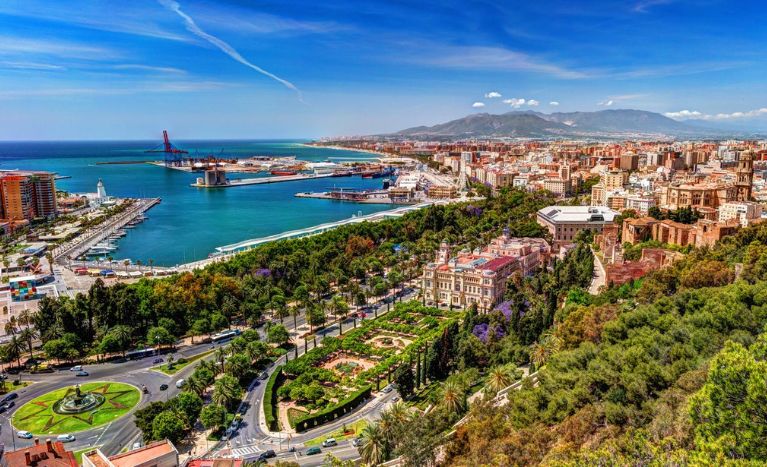 Málaga has successfully survived the centuries. It is one of the oldest Mediterranean ports and was established more than two thousand years ago. The city's rich legacy is reflected in the landmarks.
Roman theatre ruins, a 13th-century Alcazaba, a magnificent Baroque cathedral, and a mediaeval Moorish castle are just a few examples of the layers of history that can be seen everywhere you look.
Málaga boasts breathtaking views of the Costa del Sol, warm weather, and lovely beaches in addition to its cultural attractions. The seashore promenades are lined with lush palms, and the city is covered with lush tropical greenery.
Visitors that take the time to explore Málaga are charmed by the city's historic charm. It is one of the top places to visit in Spain.
When exploring the old district, one comes across exquisite squares and winding cobblestone alleyways that are teeming with quaint shops, outdoor cafés, and tapas restaurants.
The marina has eateries with a view of the water and big open areas for a picturesque promenade.
Not that Málaga ever lacked fire. The city's authentically Spanish bar scene could give an insomniac person the bags under his eyes. Another best thing to do in Malaga Spain is to experience its diverse culinary scene. It includes Michelin-starred restaurants as well as tastefully run-down seafood shacks.
10. Cordoba: Amazing Places to visit in Spain to experience Andalucia's Mediaeval Caliphate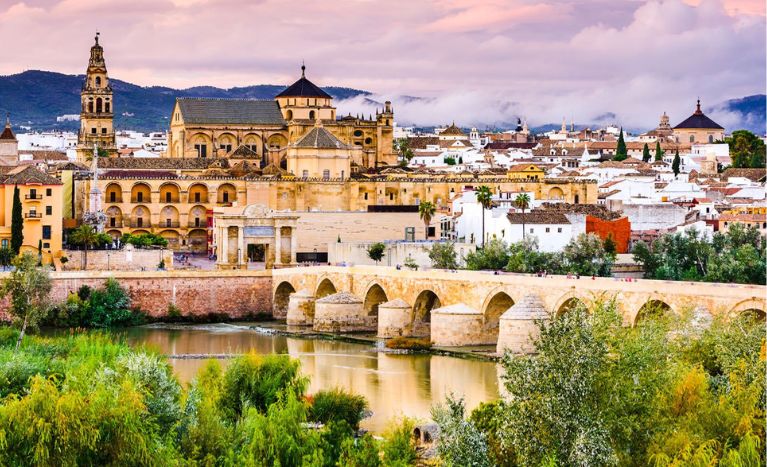 Córdoba, the capital of Moorish Spain, and the site of the Medina Azahara, a political and residential complex. It was the most advanced city in Western Europe throughout the 10th and 11th centuries.
Even though they only make up around 10% of the original, the present-day remains nonetheless show you how the palaces, mosques, offices, and gardens were originally laid out.
The impressive architecture at Córdoba was a significant Islamic hub during the Middle Ages, highlighted by the city's enormous mosque.
The mosque, known as La Mezquita, was constructed in the eighth century and later changed into a Christian church in the thirteenth.
A 14th-century synagogue may be found in the city's historic Judera district, which also has a rich Jewish history. It is also one of the best places to go in spain.
Córdoba is a destination for foodies because it is the birthplace of some of the most well-known cuisine in southern Spain.
One of the best things to do in Cordoba Spain is to try salmorejo, a cold, energising soup made with tomato, olives, pepper, and croutons and topped with pieces of ham and hard-boiled eggs.
Alternatively, try rabo de toro, which is a slow-cooked bull or oxtail in a red wine sauce, or flamenquin, a croqueta-like deep-fried wrap of bacon, pork lobe, and ricotta.
Alicante
Tenerife
Costa Brava
11. Bilbao: Best Places to Travel in Spain for Unique Basque Culture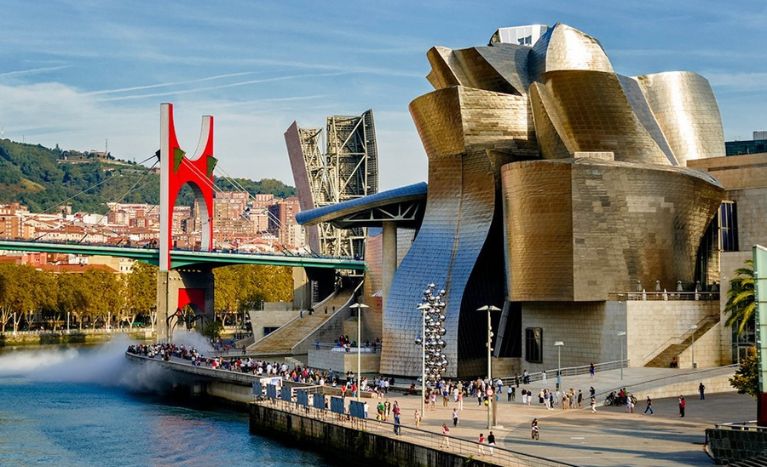 Bilbao, the largest city in the Basque Country, is the ideal location to learn about the local way of life.
You'll notice that the language here is distinct from that of the rest of Spain. The native speaks a non-Latin language called Euskera, which is also spoken in the Basque region of southern France.
Additionally, the bars sell pintxos, which are little snacks similar to tapas. Visit in late August to experience the Aste Nagusia celebration in Bilbao, which includes rural games, folk music, and dance.
The largest covered food market in Europe a.k.a Art Deco Mercado de la Ribera opened in 1929. Its three levels are packed with stalls selling raw meat, seafood, veggies, olives, chestnuts, cheeses and frozen goods.
It is located on the riverside in the Old Town. Along with shopping, it's a great location to unwind.
Visit La Bodeguilla for a riverfront terrace or La Ribera for live jazz and cocktails, and it is one of the popular tourist destinations in Spain.
The amazing curved, titanium-laced Guggenheim Museum, which was built by Frank Gehry, opened in 1997. One of the must see places in Spain and it is credited with putting this formerly dingy industrial port city in Spain on the tourist map worldwide.
The Art District is located all around the museum. Huge works of art and sculpture that are too big to be seen inside of a structure can be found here.
What is the Best time to visit Spain?
Spain is a popular vacation destination because of its excellent beaches, consistently beautiful summers, and exciting activities. Here is a month-by-month guide to what's happening in Spain, including everything from the greatest festivals to the optimal weather and when to book in advance.
January
The Pyrenees and the Sierra Nevada have active ski resorts in January. The second half of January typically has better snowfall in Catalonia. The most important date on a Spanish calendar is January 6. On the eve, three local officials don their costumes to represent the three wise men and conduct a Christmas candy distribution across most towns.
February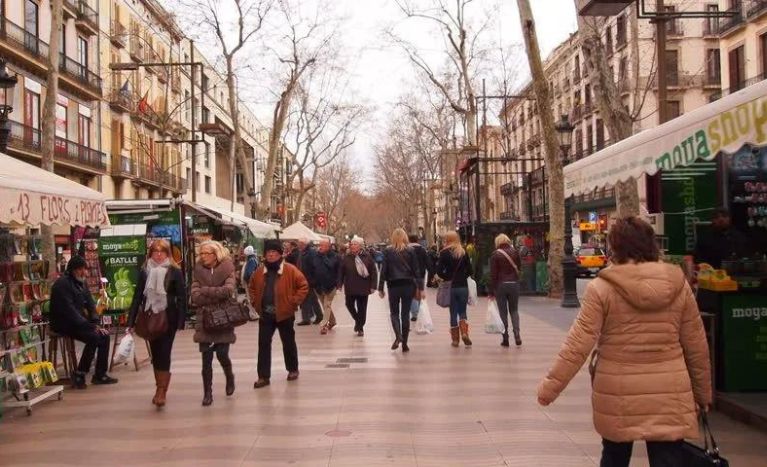 Particularly in the north and inland areas, this month is frequently the coldest with temperatures near freezing. The joyously entertaining Carnaval, which features fancy-dress parades and celebrations, ends on the Tuesday that is 47 days before Easter Sunday. The most famous Places to Visit in Spain include Cádiz, Sitges, Badajoz, and Ciudad Rodrigo, where lodging will be in high demand. Exciting events are also hosted at Vilanova I la Geltr and Solsona. At the Festes de Santa Eulàlia on February 12, you can see fire jumps and human castles in Barcelona.
March
With the coming of spring, Spain sheds its harsh cold, the temperature begins to nudge ever-so-slightly upward, and Spaniards begin yearning for beach time. The number of festivals is increasing as well, with one of the most significant flamenco festivals in Spain taking place in Jerez. Valencia serves as the main venue for the remarkable celebration of Las Fallas, which takes place from March 15 to 19. It includes many days of all-night dancing and drinking, as well as superior fireworks and marches.
April
With wildflowers in full bloom, the beginning of Catalonia's diving season and the school breaks, Spain is in a true springtime mood. Easter parades feature religious figures called pasos, and cloaked parishioners. The cities of Seville, Málaga, Vila, Cuenca, Lorca, and Zamora lavishly honor it. Although booking in advance is advised, April is an excellent month to visit.
May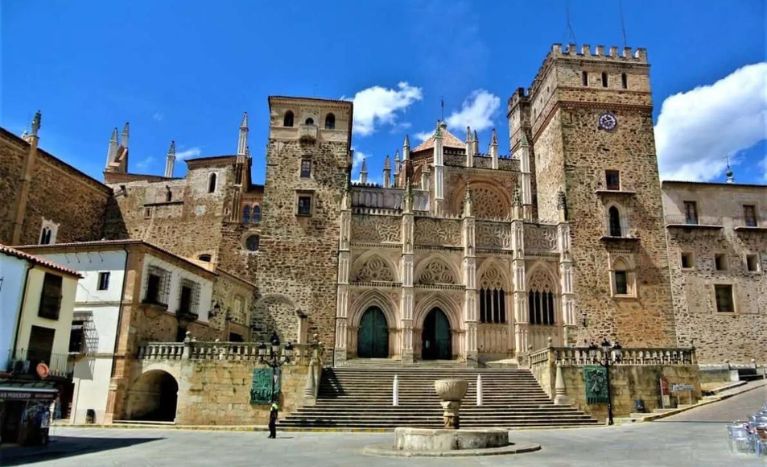 May is one of the best months to visit Spain since the nation is covered in spring wildflowers.The weather often feels like summer is about to arrive. The Ibiza party scene officially opens in May, and until October or November, things remain busy and loud. A rare sight of Cordoba can be experienced this time of the year when stunning private courtyards are made available to the general public.
June
By June, the north is shedding its cold and the routes of the Camino de Santiago are congested. The weather is warming up in the south as the coastal resorts get ready for the summer rush. On the night of the Fiesta de San Juan i.e June 24, the roaming colossus, midsummer campfires, and pyrotechnics are common around the Mediterranean coast, especially in Barcelona. The city showcases amazing parades and equestrian prowess. The baby-jumping festival in Castrillo de Murcia and the Batalla del Vino on June 29 feature some of the more bizarre activities.
July
Although it can get very hot in Andalucia, July is one of the greatest months for hiking in the Pyrenees. It is also a terrific time to be at the beach. The contentious Running of the Bulls is one of several activities that take place during the week-long San Fermin festival in Pamplona. St. James, the patron saint of Spain, is honoured on July 25 in Santiago de Compostela.
August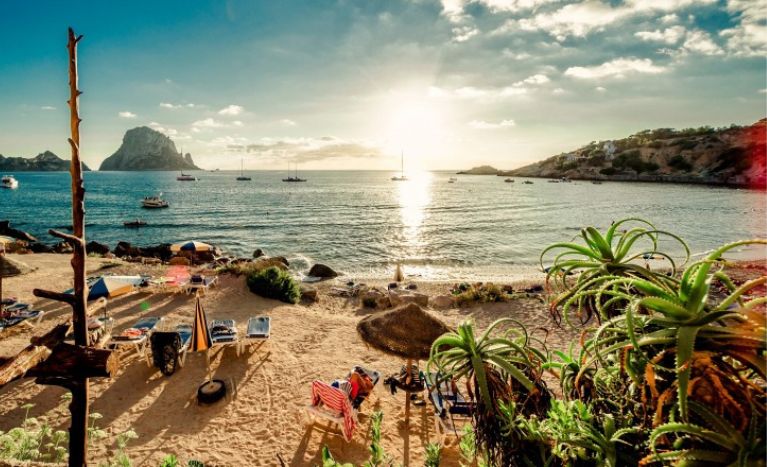 Along with Europeans, Spaniards from all around the nation flock to the Mediterranean coast resorts. Spain's northwest Atlantic coast offers a more diverse summertime experience. Tens of thousands of spectators flock to Asturias for the Descenso Internacional del Sella, a canoe race between Arriondas and Ribadesella. It takes place on the first weekend in August. All around the country, celebrations of everything from tomatoes and octopuses to live music and vintage theatre are in full swing.
September
After what seems like an unending summer, Spain returns to work this month. The fact that the weather typically stays warm until at least late September allows for a number of festivities. The Bienal de Flamenco, the most important flamenco festival of them all, rotates between Seville and Málaga. A second major celebration begins in Barcelona and La Rioja – the grape harvest season begins.
October
With typically mild temperatures across the nation, fall in Spain may be a wonderful time of year. Though the northern and central regions of the country may start to feel the effects of winter.
November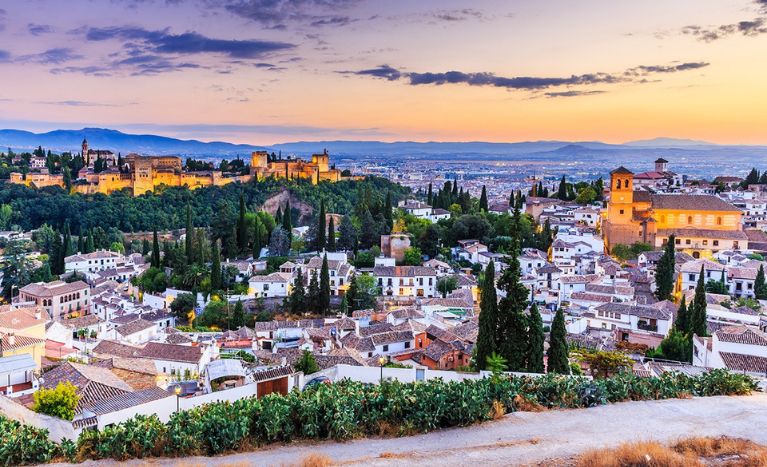 November is a calm month with few festivals, and temperatures are often cold. Waterbirds flock in large numbers to the Delta de l'Ebre, one of Spain's most significant wetlands. While many flamingos come in October, the display is certain in November. Flamingos are a highlight.
December
Even when it is cold outside, Christmas is just around the corner. A long weekend at the start of the month, and a holiday season that lasts until early January. The biggest Christmas family gathering, which includes a large meal, takes place on Christmas Eve.
Conclusion
Still wondering where to visit in Spain? Well, the country is in a league of its own, with a distinct atmosphere that is part Mediterranean and part Iberian. Its splendour and beauty can only be experienced first-hand, so you should add Spain to your list of places to visit as soon as possible. The list of things to do in Spain is immense for residents, but for travellers there's no better place to visit than Spain.