A wonderful tiny beach town on Lake Michigan is an ideal retreat for people living in the Midwest and beyond.
South Haven is the place you should definitely visit in the summers. There's never a dull day here as there are many things to do in South Haven MI for families with kids. Not to mention, there are wonderful and interesting restaurants that put this tiny beach resort on the international map.
The town is quite adorable in itself. You can suit yourself in one of the many Airbnbs that are super-hosted, and offer easy access to the pool and harbour.
The town continues to draw large numbers of visitors to its lovely recreational beaches and port, featuring amazing views and historic landmarks like the South Haven Lighthouse.
Visitors can cycle along the magnificent Kal-Haven Trail, which connects to nearby Kalamazoo, or visit nearby park areas like Van Buren State Park. 
The famous scientist who co-founded the American Society for Horticultural Science has a childhood house preserved at the Liberty Hyde Bailey Museum.
Prior to your visit, we advise calling the establishments and venues to confirm the most recent opening hours.
Check out our top list of 17 things to do in South Haven MI, and this way you make your trip very memorable!
1. Have Fun at The Beach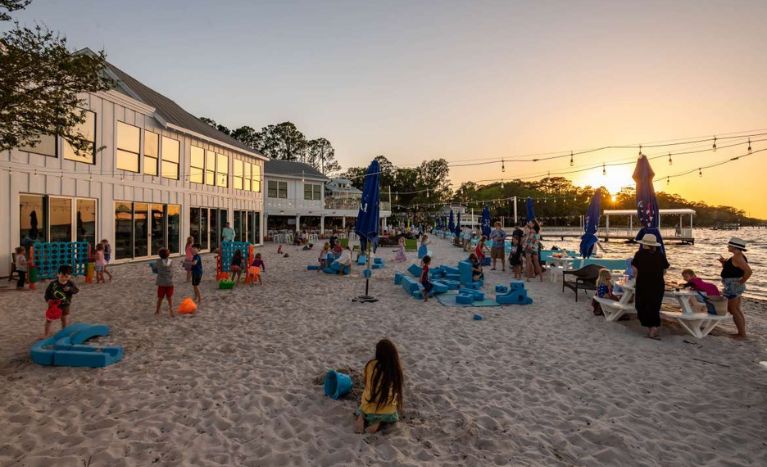 Start your expedition with the very obvious one! Here you feel the laid-back vibe, as there are numerous beaches to stroll around and have fun.
There are numerous beaches to visit and is one of the top things to do in South Haven Mi this weekend. The two main beaches are North Beach and South Beach, both of which have plenty of facilities including playgrounds, refreshment kiosks, showers, restrooms and a sand volleyball court. These two beaches also provide rentals for kayaks and surfboards.
Although the two beaches are on the opposite side. To access them you need to drive from one town to another.
Another beach in South Haven with amenities including picnic tables and barbecues is Packard Park. In South Haven, there are four additional public beach access points: Newcome Beach, Dykman Beach, Oak Street Beach and Woodman Beach. These beaches offer the same amenities and have easy access to Lake Michigan.
2. Access the Pier to The South Haven Lighthouse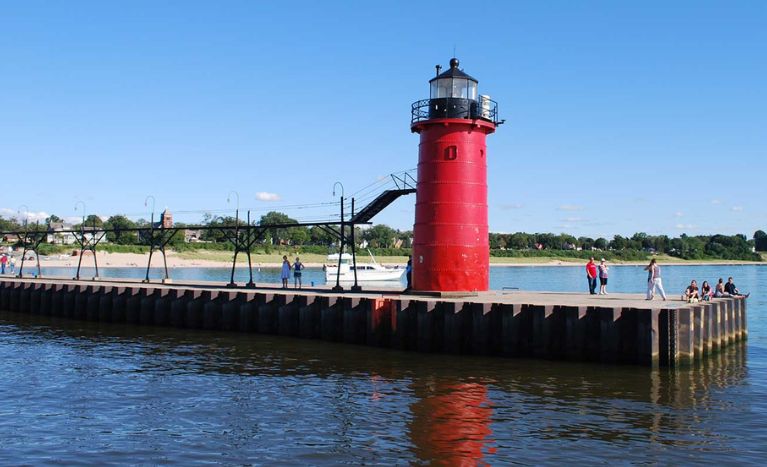 The 19th century South Haven Lighthouse is reachable from South Beach, and is a #1 South Haven attraction.
From South Beach, proceed toward the point where the Black River empties into Lake Michigan. You will see the 35-foot bright red lighthouse at the end of the pier. Although the lighthouse is visible from the shore, you can stroll along the pier to get a closer look.
A word of caution if you have young children. There are no guard rails along the pier and it can get flooded on days when the ocean is particularly high and turbulent.
3. Dole on Tasty Wines at Cogdal Vineyards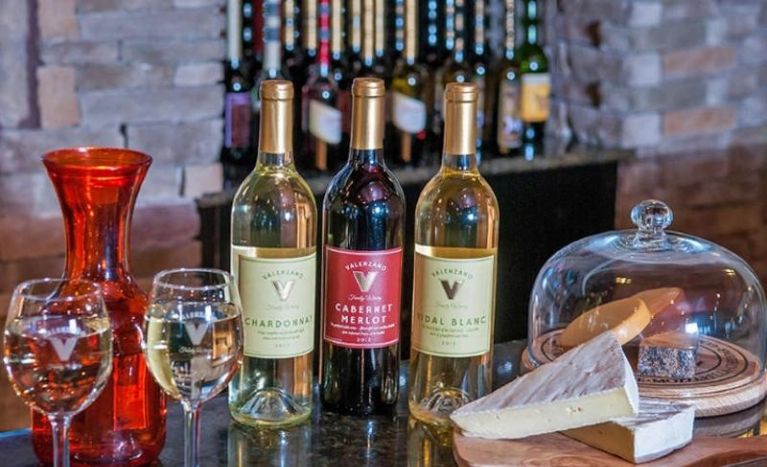 At the Cogdal Vineyards, wine enthusiasts can savour exquisite wines while discovering fascinating details about the art of winemaking.
Because of its abundant orchards, exploring the vineyard is an absolute delight and among the best things to do in South Haven Michigan.
You can also get indulged in the mouth watering aromas of these fresh fruit and vegetable-filled orchards!
The wine tasting events are excellent for enjoying some of the world 's finest ever in the idyllic countryside of a naturalistic setting!
4. Your Sweet Tooth Will be Pleased at Sherman's Ice Cream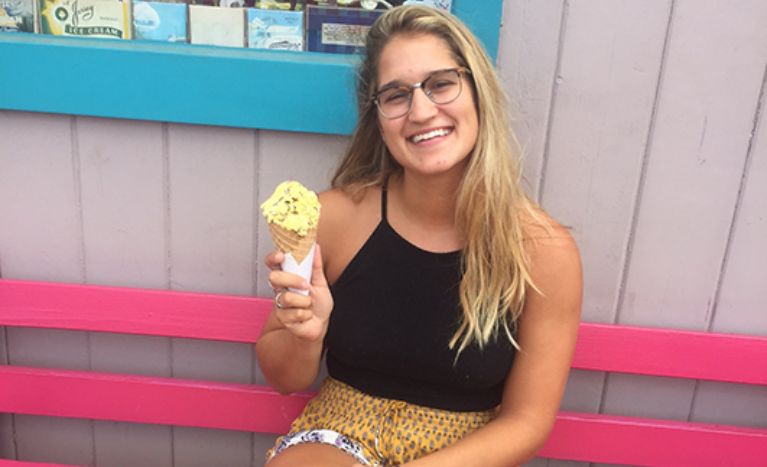 Nothing makes more sense than a scoop of ice cream after spending the day at the sunny beach. you must go here if you are in South Haven. Established in 1916, Sherman's Ice Cream is the epitome of traditional ice cream. You'll discover rich and creamy flavours here and it is one of the top attractions in South Haven.
Spend money on a Sherman's original, the Pig's Dinner, if you're feeling particularly upscale while on vacation. Four single scoops of ice cream, four toppings, and a sliced banana are all served in a wooden trough.
5. Visit Some of The Best-Intown Orchards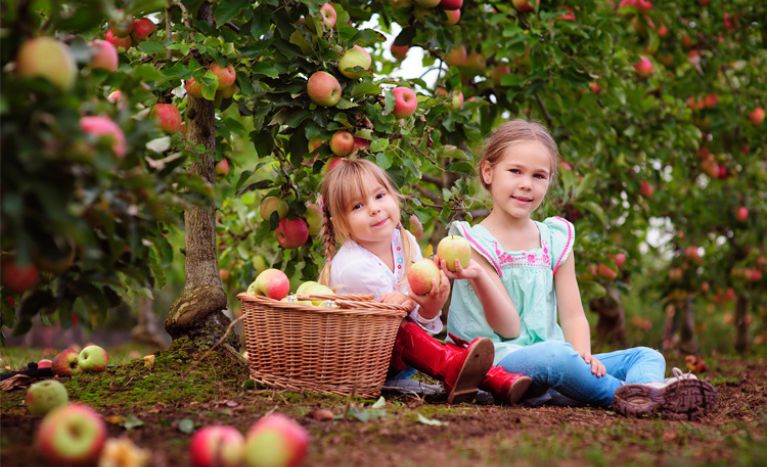 There are numerous orchards and farm markets in this quaint seaside resort.
One of the renowned venues here is Overhiser Orchards that is open everyday from 10 am to 5 pm. U-pick cherries, apricots, cherries, figs, and oranges are available at the orchard. There is a zoo there with friendly farm animals. They also provide tours of the farms in a wagon.
Family-friendly farm activities are fantastic at Bumbleberry Acres! Their u-pick cranberries and currants are well-known. They also provide wildflowers and vegetables from July to October. On the farm, there are also recreational activities like barrel boats, arcades, petting zoos for farm animals, and buggy rides.
The Barden's Farm Market is in close proximity to the downtown area. It is a tiny market selling vegetables, fruits, and flowers that are raised nearby. Additionally, they have a delectable morning bakery.
The DeGrandchamp Farms is the largest farm market and U-Pick blueberry farm and is one among the best South Haven attractions. Visitors can tour the on-site blueberry packaging plant as well as sample and buy a wide range of fresh blueberry products.
6. Appreciate History at Liberty Hyde Bailey Museum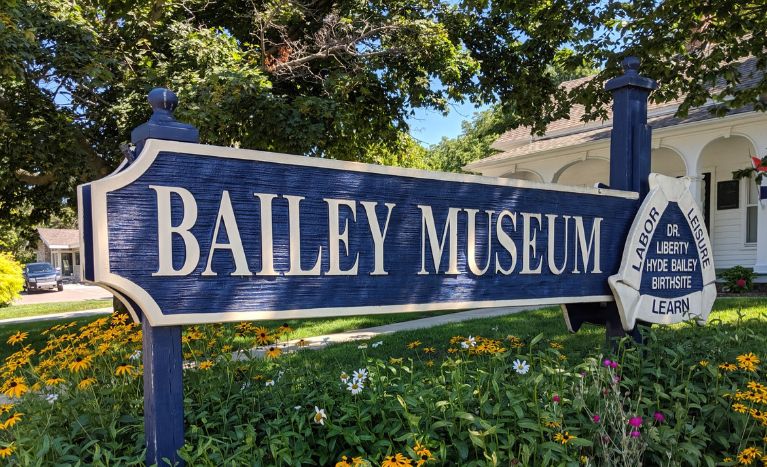 One of the state's most famous citizens is Dr. Liberty Hyde Bailey. The Liberty Hyde Bailey Museum is devoted to Mr Bailey's works. Here you can discover everything there about his life and ideas.
Listed as a national historic monument, this location reminds tourists of Dr. Bailey's outstanding accomplishments. Along with the treasures, the curators are kind and happy to respond to your inquiries.
A visit to this location is among the top things to do in South Haven for the illustrious doctor.
7. Check Out the Kal-Haven Trail State Park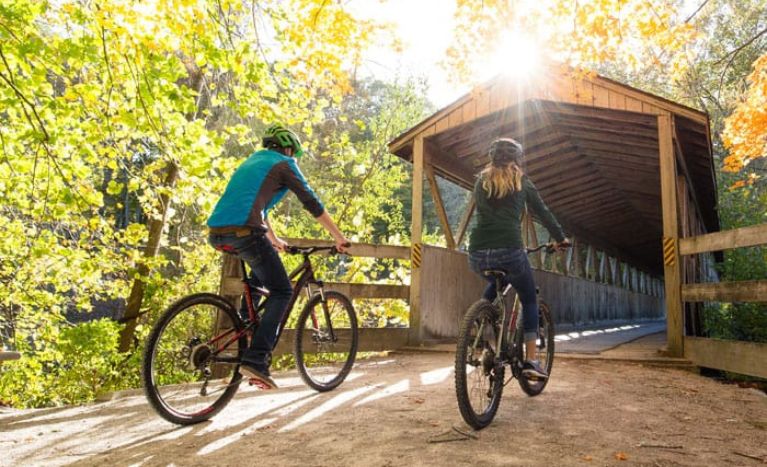 The 33-mile trail is packed with a variety of attractions, and is built on the old railroad bed between the Kalamazoo and the South Haven. The route is a terrific place for riding through the many paths, hiking among the lush forests, and even skiing in the winter.
The Donald F. Nicholas covered bridge is a fantastic place to start your trail exploration. It is a pleasant little 3-mile round way hike and is about 1.5 miles from the South Haven trailhead.
The trail is bordered by lovely forests and has a vibrant path, making it one of the best South Haven activities.
If you want to bike through South Haven or visit more of the Kal-Haven path, Rock n' Road Cycle is a fantastic spot to borrow wheels.
8. Shop Til You Drop at Downtown South Haven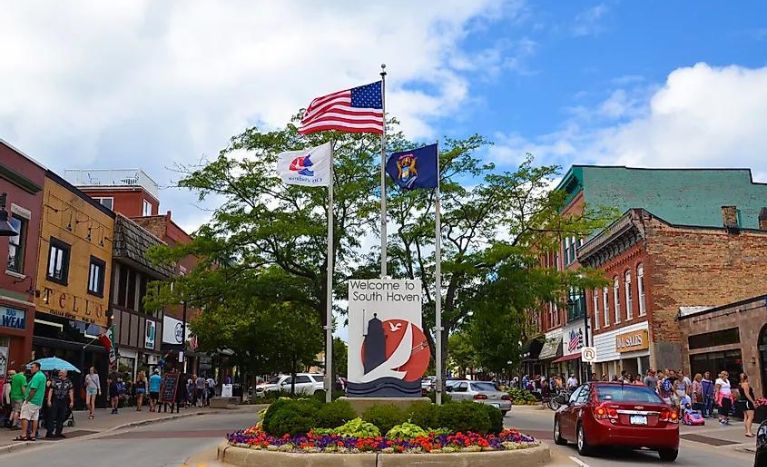 The downtown South Haven shopping district is ideal if you're looking for one-of-a-kind souvenirs for every member of the family. In a store in South Haven, you may possibly find anything from t-shirts to dog treats to toys to unique local items.
Make sure to check out both the Old Harbour Village neighbourhood and the Phoenix Street main street area.
There are numerous stores and eateries to explore. You will enjoy strolling through the stores and admiring the scenery as you stroll around the main streets.
9. Get Ready to Traverse History at Michigan Flywheelers Museum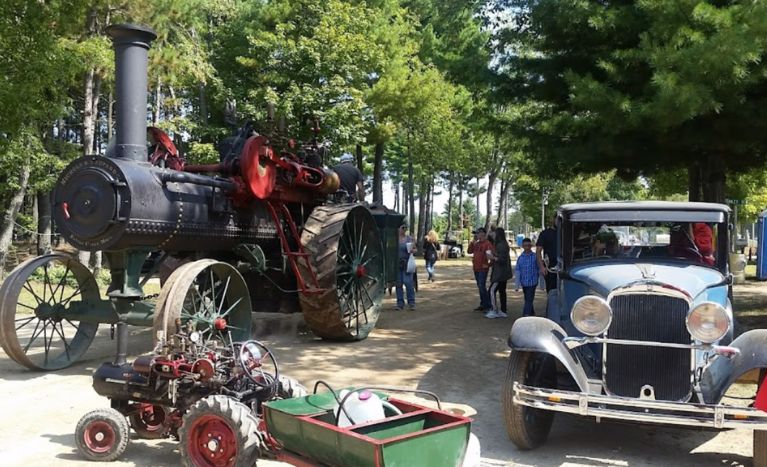 There is no arguing that South Haven's Michigan Flywheelers Museum is a fascinating and remarkable institution. This 80 acres museum is devoted to the preservation and restoration of vintage flywheel engines and even automobiles.
This 80 acres museum is devoted to the preservation and restoration of vintage flywheel engines and even automobiles and is amongst the top things to see in South Haven Michigan.
Visitors to the Michigan Flywheelers Museum can explore the 1920s Olde Town with the installation of antique sawmills, thatched grinders, and agricultural machinery.
The museum also hosts special events including a flea market and an exhibition of vintage tractors and engines.
10. Spend a Day at One of The Beautiful Playgrounds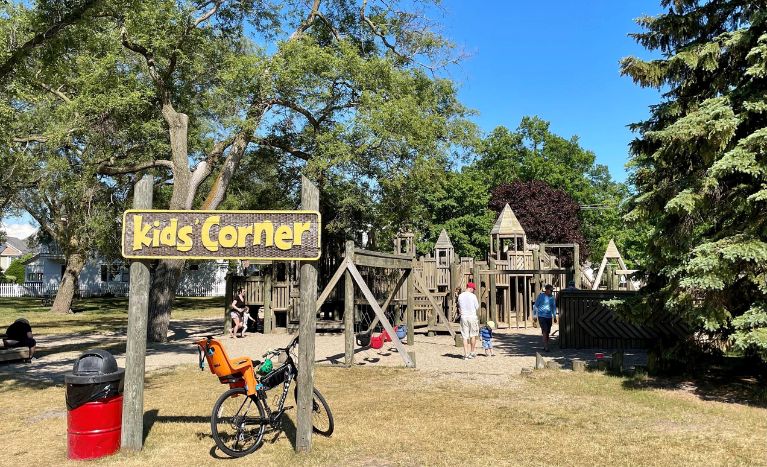 With stunning views of Lake Michigan directly across the street, Kids' Corner Playground is really a great concept. The park is tucked across the street. The staircase here lets you access the sand dunes and the shore.
Set out your lunch hampers around the several picnic tables that are randomly placed. Soak into the pleasure of an ideal picnic in the fresh air and surroundings. And, it is one of the great things to do in South Haven Michigan with kids.
Kids can enjoy creative outdoor arenas and endless running marathons on the playground. Once they arrive, kids won't ever complain about being bored again!
On the flipside, as dusk falls, you'll have to grab them back to town! The tranquil lake breeze will lure them with its presence!
11. Travel Back in Time at Michigan Maritime Museum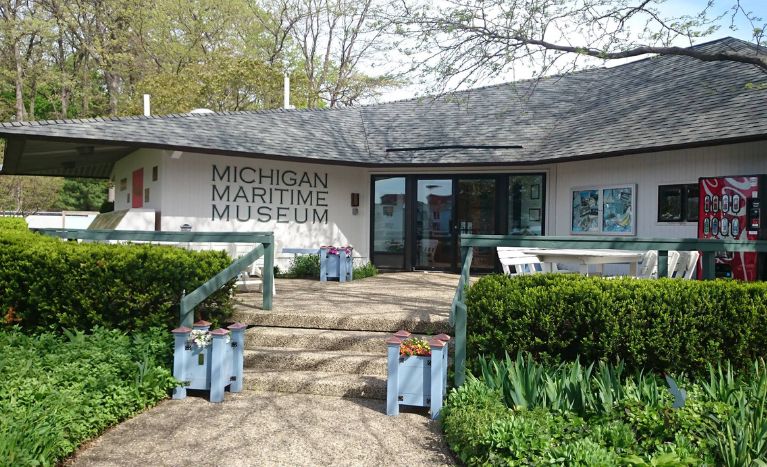 If you're in South Haven, you should see the Michigan Maritime Museum's numerous installations and displays, especially if you're taking one of their boating tours.
There is a lot to see and learn because there are five different buildings presenting a variety of interactive activities, and is one of the fun things to do in South Haven MI.
To make your visit interesting and worthwhile, you can explore the museum's interactive displays and experience things while navigating South Haven's expansive waters.
Don't forget to see the Working Padnos Boat Shed and the art gallery.
12. Explore the Monumental Van Buren State Park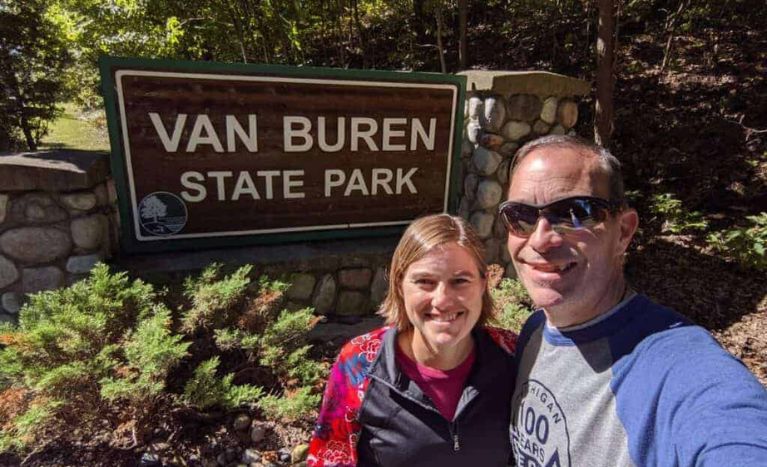 Infinite panoramas of lush, green forests and enticing, golden beaches are the key attraction at Van Buren State Park.
In the park, some of the dunes are fairly steep.
There are trailheads on the main highway that leads into the park. These stand out from the park's other attractions and are best reached by bike or car.
One of top South Haven attractions that offer many picturesque campsites in the woodlands and on the beaches. You must partake into sunset camp stay to fully enjoy everything the area has to offer.
You can also unwind along the shore and marvel in the beauty of Lake Michigan.
13. Make Memories at Sailing South Haven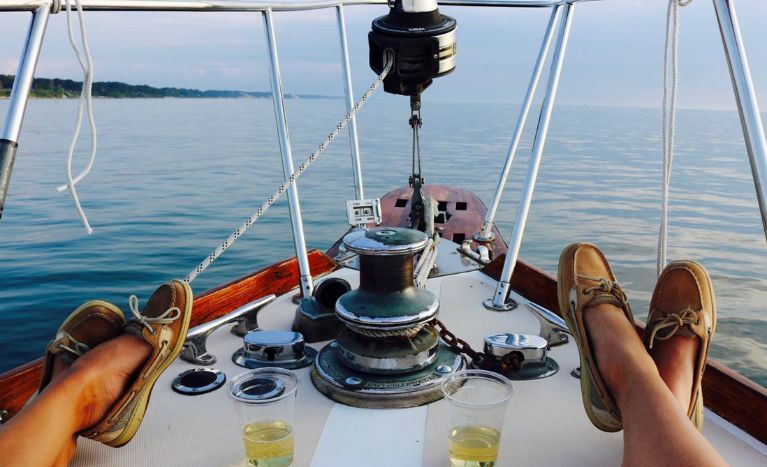 The Sailing South Haven provides more entertainment for fans of boat navigation. According to Lonely Planet, it is listed as #1 attraction in South Haven.
The difference this time is that your vehicle also includes the sea breezes, calm waves, and the only surface you travel on is the breathtaking Michigan waters!
Enjoy the scenic ride onboard the Margaret Ann Boat and feel the cool sea winds exhilarate you as they gently touch your skin.
You may enjoy comfort and luxury while sailing, and there are delicious cocktails and spirits at your disposal.
14. Spend Time at Michigan's Oldest Vineyards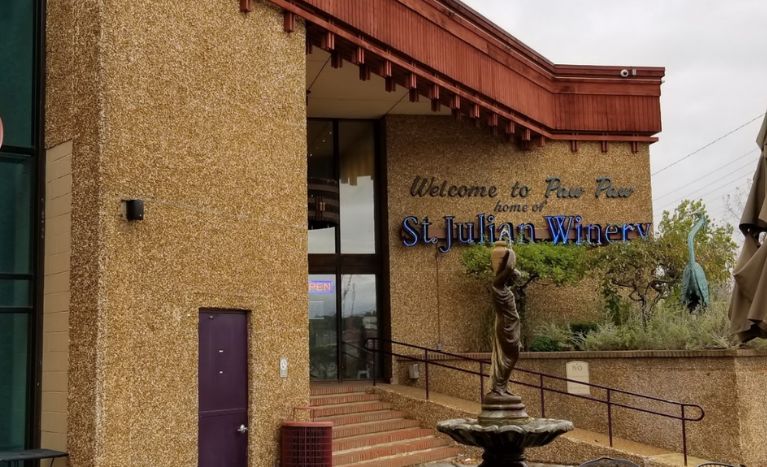 The 19th century Warner Vineyards is situated in downtown South Haven on the shores of the stunning Lake Michigan Shore region.
At present, the Warner family's fourth generation is operating the winery. The winery produces top-notch wines that have won numerous major awards at prestigious international wine competitions.
Some of their clientele include the White House and Super Bowls league.
The variety of wines shown all year long includes tequila sunrises, nectarine, merlot, pinot noir, and blanc.
One of the top tourist spots of South Haven that offers tasting sessions on some of the finest wines in the country.
15. Play to Your Heart at Rocket Arcade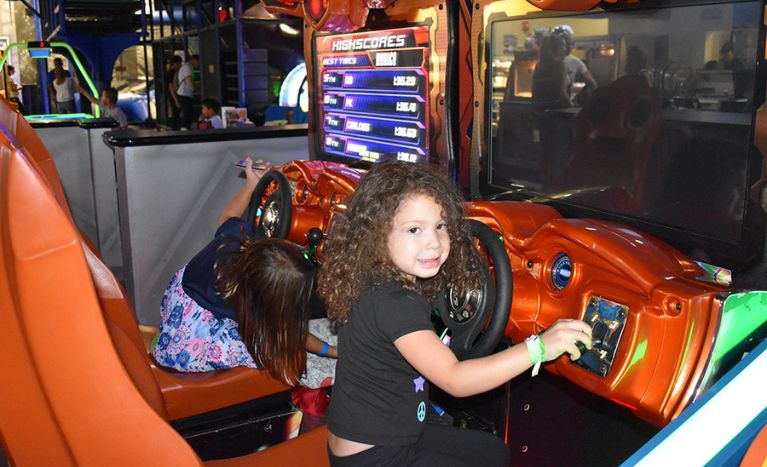 To answer your question about what to do in South Haven Michigan for kids; at the Rocket Arcade, you can play whatever game you want to your heart's delight.
A trio of pals started the arcade in 2019 with the single goal of preserving the gaming culture. It is sufficient to say that the Rocket Arcade has succeeded in this endeavour, with its amazing collection of arcade games, slot machine and pinball game.
Try your hand at Bronze Age games like Amiga Basket, Jailbreak, and SuperBug, or play a round of video game classics like King Kong, Y sus, Koch brothers, and Xybots.
In addition, Rocket Arcade has a huge selection of racing games, shooting games, and 4-player games, including Counter – strike, NFX, and other fighting games.
16. Rent ATVs to Explore Awesome Woodland Trails
What to do in South Haven Michigan this weekend? Explore miles of breathtaking forest paths on an ATV. Rentals are offered hassle-free provided visitors must have a valid driver's licence and be at least 16 years old.
Hourly bookings for time slots are accepted every day from 08 am to 6pm. The trip begins with a lesson, making it a delightful excursion for both newbie and expert riders.
Taking your ATV beast-machines out on the rugged routes through the groves is one of the fun things to do in outdoor activity!
Broomsticks, bean pit, a barbecue, picnic tables, and a campfire are available there for free use before, after, or during rentals.
17. Indulge Into the Pirates' Tales on an Old Ship: Friends Good Will
Walking to the lighthouse had given us numerous opportunities to glimpse the tall ship.
Take advantage of the opportunity to view South Haven on board the Friends Good Will, a historic 1810 model sailboat, standing in the helm with the breeze in your face.
When you sign up for The Pirate Chaser Sail, you can expect a lot of on-the-water as there is fun and recreational galore for people of all ages.
You'll receive a unique pirate coin as a souvenir while boarding the sail as part of your Pirate Sail Adventure.
The crew and captain give a quick explanation of sailing lingo. Children are given instructions on how to find the stolen treasure and it is one of the top things to do in South Haven MI with kids.
Best Places to Eat in South Haven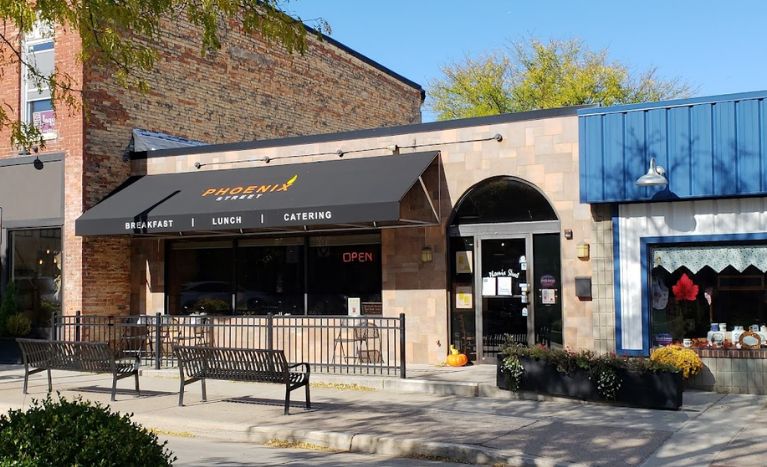 There are plenty of fantastic dining options in South Haven, which is home to some of the oldest B&Bs and resorts in the state.
Whether you enjoy ethnic cuisines or traditional American dishes, South Haven will wow your taste buds on any gastronomic adventure.
Guess what else? By presenting the top eateries in South Haven, we're assisting you in creating an unforgettable culinary experience.
Maria's Taste of Italy – This cheerful restaurant offers a wide variety of delicious Italian classics, including homemade ravioli and prosciutto. This traditional Italian dish tastes like heaven thanks to the delicious cheese sauce and the copious amounts of meat and mozzarella cheese.
Address – 330 Centre St, South Haven, MI 49090
Phoenix Street Cafe – It not only offers filling and delectable breakfast items, but its cheery furnishings give off a welcoming atmosphere. Try their eggs benedict to start your day off right. This delicious breakfast delight features nicely scrambled eggs and substantial portions, and it is well-seasoned. For extra flavour, you may also include avocado and crab patties.
Address – 523 Phoenix St, South Haven, MI 49090
HawksHead Restaurant – It will undoubtedly provide you with a pleasurable eating experience with its breathtaking vistas and alluring comfort cuisine. Try their roast duck for the best lunch in South Haven. You'll adore its luscious flesh, delicious tastes, and crunchy skin. To make your dinner even more enjoyable, add some sweet and glaze potato mash.
Address – 523 Hawks Nest Dr, South Haven, MI 49090
Admiral Jack's Bar & Grill – Admiral Jack's is a fantastic hangout where you can unwind and enjoy delectable food. It will also capture you with its Instagram following, live entertainment, and tiki bar that serves rum runners made with fresh fruit. Try their outstanding grouper burger. This burger, which is served with roasted potatoes, is satisfying, incredibly fresh, and flavorful.
Address – 515 Williams St, South Haven, MI 49090
Best Places to Stay In South Haven
Check out South Haven if you want to unwind far from the day to day monotony. Sand beaches in the city in Michigan are ideal for seeing stunning sunsets. With its antique stores and historic structures that date back to the 1800s, South Haven also has a rich history and culture. Yes, South Haven is the ideal location for your retreat .In order to help you organise your trip, we've put up a list of the top hotels in South Haven:
Hampton Inn South Haven – Check out Hampton Inn South Haven if you're seeking a three or four star hotel. The hotel offers all the essential amenities you require for a comfortable stay at reasonable costs alongside complimentary parking and breakfast. For your daily dose of exercise, check out the fitness centre or the indoor pool.
Address – 04299 Cecilia Dr, South Haven, MI 49090
Phone number – +1-269-639-8550
Victoria Resort Bed and Breakfast – Due to its top-notch amenities, this is one of the best South Haven hotels for families. On the hotel's courts, you may spend quality time with your family while playing basketball or tennis.This is a fantastic choice if you're looking for resorts in the South Haven region for large parties. With its event packages and spacious interior, it's ideal for weddings and bachelor parties.
Address – 241 Oak St, South Haven, MI 49090
Phone number – +1-269-637-6414
Last Resort Inn – Due to its excellent location, this is one of the top hotels in South Haven. If you want to explore and experience South Haven culture, simply exit the hotel and walk to the stores and restaurants. There is a separate shower in each room. These hotel suites in South Haven are excellent choices if you're seeking accommodations with amenities like an electric fireplace and a kitchenette. They offer free breakfast.
Address – 86 N Shore Dr, South Haven, MI 49090
Phone number – +1-269-637-8943
Baymont by Wyndham South Haven – Definitely include this place on your list. You will have everything you need for a good stay, even though hotel rooms are inexpensive. If you don't feel like going out, you can spend the entire day in your accommodation since it has a refrigerator and WiFi. You'll adore the roomy beds as well. You can take advantage of the amenities at the hotel such as fitness center, outdoor pool, and heated indoor pool.
Address – Exit 20, 1555 Phoenix St I-196, South Haven, MI 49090
Phone number – +1-269-639-9900
Conclusion
South Haven has everything, and everyone seems to love it. Those who come to visit will rarely want to leave! We've only mentioned a few of the things that you can enjoy here though. If you want to find out more about this city/town/village, then keep reading! There's plenty more about South Haven to discover.
While we can't guarantee a great time, your chances of fun are certainly enhanced with choices such as these. So what are you waiting for? Hop in the car and head on down to South Haven!
See More in Michigan City:-