The city of Montréal has several facets. With its cobblestone streets, soaring cathedrals, and bustling streetscapes, it exudes a European charm. But it also offers a distinctly Canadian acceptance thanks to its population, which is incredibly diverse and hospitable, as well as its glowing metropolis and thriving cultural scene.
Montréal is defined by the beautiful confluence of these two cultures. Montréal has the biggest French-speaking metropolitan population in the world and is also the largest metropolis in Quebec.
No matter how unusual it is to think about what can i do in Montreal, you'll find something here. Maybe you're a nature and outdoor enthusiast who yearns for hikes. A  devoted urbanite who enjoys cutting-edge architecture and hip bars? A photographer looking for picturesque locations and third-wave coffee shops? Montréal has everything for everyone. 
Best Things to Do in Montreal, Canada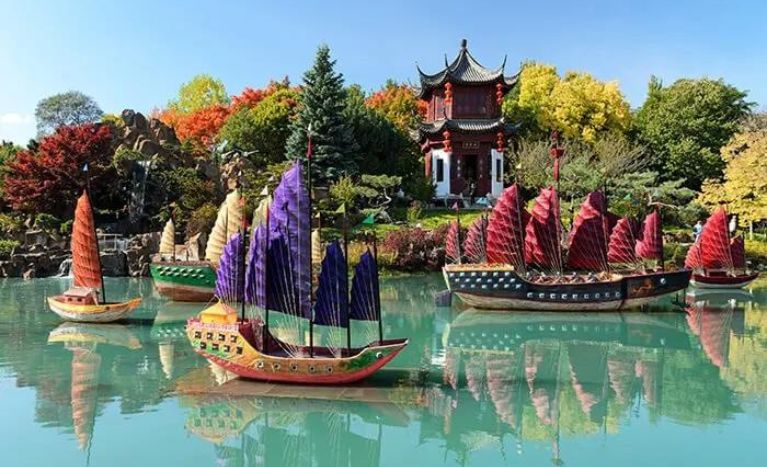 Vieux-Montreal is where the soul of the city rests. Thanks to its historical foundations and aesthetics which are preserved in the Pointe-à-Callière museum. Due to its ancient buildings, this area of the city is the most gorgeous. It served as the center of the old town. The majority of the historic landmarks are located here, along with the well-liked boardwalk along the Vieux-Port (Old Port).
The Plateau here is the center of Montreal's French-speaking community. Because of its upscale stores, eateries, and sidewalk cafes, walking down Rue St. Denis frequently gives the impression that one is in Paris. This district was largely shaped by successive waves of immigrants and houses some of the city's most well-known restaurants.
Here's an insider guide to some of the best things to do in Montreal Canada.
1. The Old Port is More Sedative Than You Expect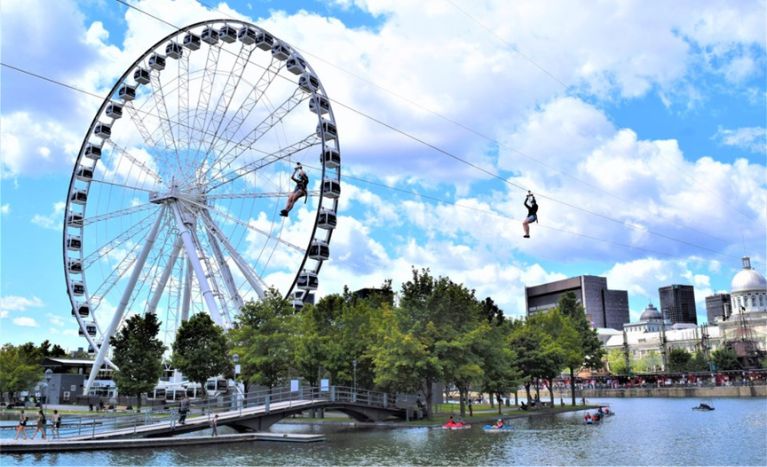 You'll likely find yourself in the bustling Old Port neighborhoods near the Saint Lawrence River while you explore the Vieux-Port. Surely, you can do a lot of fun things here and it is one of the top Montreal attractions. Some of them include riding the enormous Ferris wheel or climbing the well-known clock tower. Surely, you may also scream your way down a zipline that crosses wide expanses of water from terrifying heights.
The area's ten unique public art installations can be viewed while strolling around. Alternatively, you can watch a performance at the IMAX or brush up on your knowledge at the Montreal Science Centre.
The area's ten unique public art installations can be viewed while strolling around. Alternatively, surely you can watch a performance at the IMAX or brush up on your knowledge at the Montreal Science Centre. Grab a coffee, sit on one of the sunny terraces, and just enjoy the view.
2. Explore the Themed Gardens at Jardin Botanique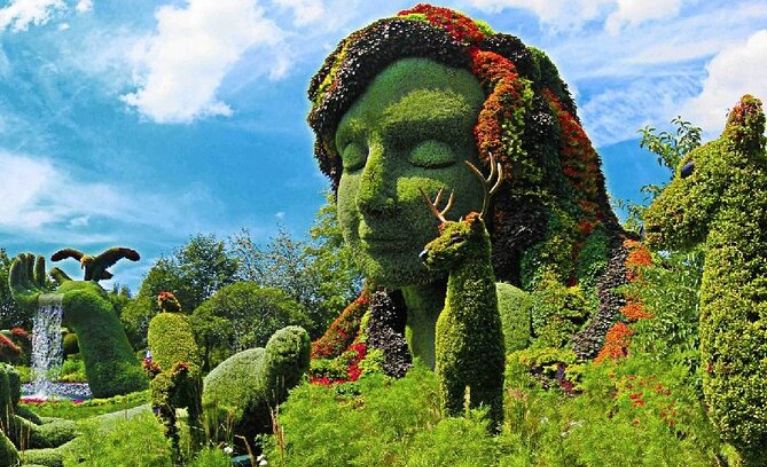 Things to do in Montreal in summer is Montreal's brilliantly inventive floral garden which is located high above the city in Parc Maisonneuve, which was the venue of the 1976 Summer Olympic Games. A broad variety of plants represents the diverse habitats that are grown in 30 themed gardens and 10  greenhouses. 
Aside from the stunning Japanese and Chinese gardens, there are also outdoor spaces dedicated to alpine, aquatic, medicinal, therapeutic, and even hazardous plants.
The rose displays are breathtaking and are one of the best places to go in Montreal. A tropical rainforest, mosses, orchids, bonsai, epiphytes, and miniature Chinese trees can all be found in its towering greenhouses. On the grounds, there is a sizable grove, an amazing insectarium, and ponds with a wide range of water lilies.
3. Wander Around Vieux Montreal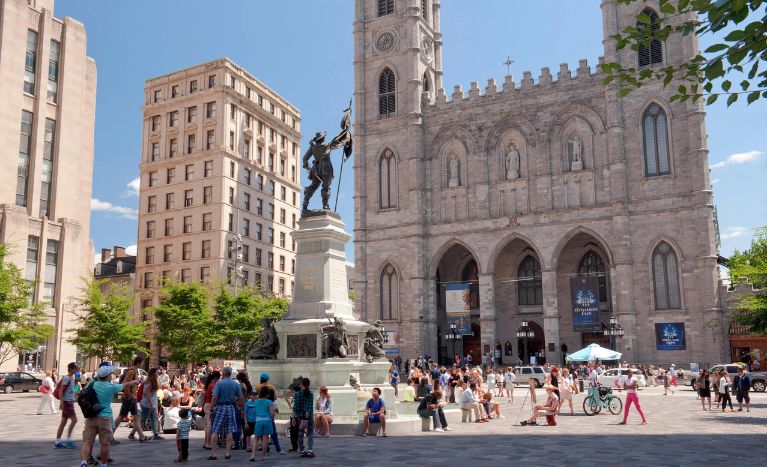 The tourist heart of Montréal lies in the older areas. The region has the charming atmosphere of a Parisian quarter and is home to ancient buildings from the 17th, 18th, and 19th centuries. Today, several of these old structures serve as inns, restaurants, museums, and boutiques. This is the greatest place to stay if you want to use the city as a base for some of the best places to visit in Montreal.
You may easily explore the city's numerous historic sites, streets, and landmarks on foot. The Notre Dame Basilica, Rue Saint-Paul, Bonsecours Market, and Place Jacques-Cartier are some of the famous landmarks located just a stone's throw away. On the waterfront are the enormous Ferris wheel and the Tyrolienne MTL zipline for a little urban thrill.
4. Visit the Sunday Tam Tam to Find Your Beat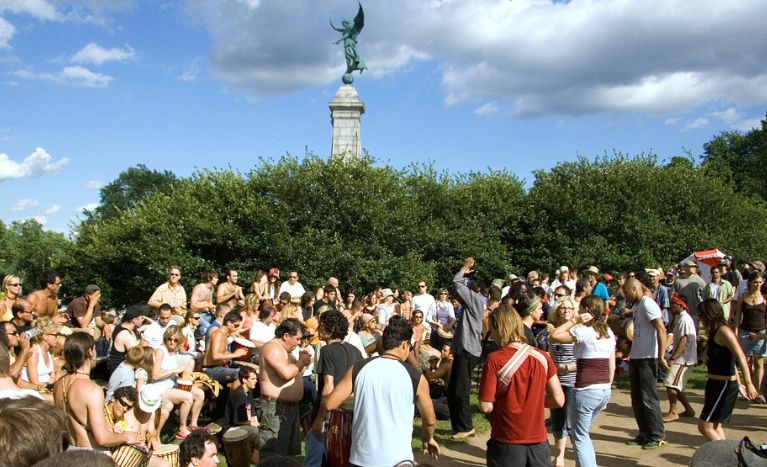 On Sundays, hundreds of people gather in the green space around the Parc du Mont-Royal for the free things to do in Montreal this weekend. The TamTam drum jam session that takes place around the majestic main monument is the top Montreal attraction. Drunken vacationers, troupes, acro yogis, and even reenactments of the battle in the style of Game of Thrones can all be seen around the park.
5. The Local Neighborhoods are Full of History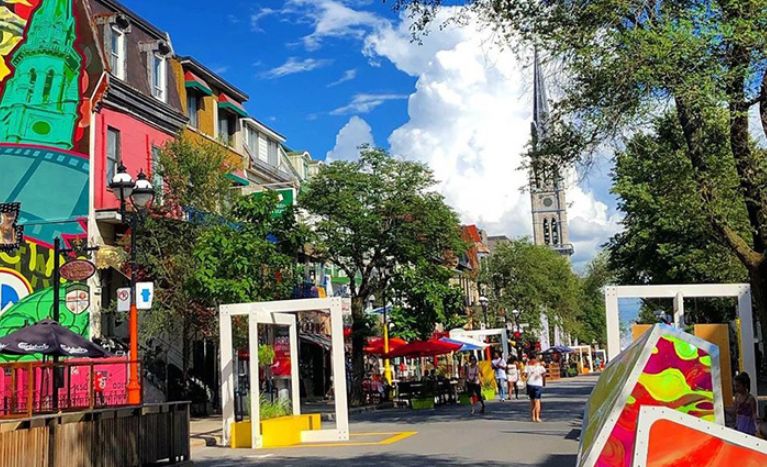 The city of Montréal has a long history. Its neighborhoods are brimming with flair, and merely strolling the streets is like taking a tour of a gallery. A historic working-class neighborhood, Le Plateau Mont-Royal is full of charming streets and character and is home to famous establishments like Schwartz's Deli. Similarly captivating is The Mile End, which combines trendy cafes with renowned old bagel stores like St-Viateur Bagel. Take a stroll and take advantage of some of the great Montreal activities here.
6. The Ferris Wheel at The Old Port is Not for The Faint Hearted
It's difficult to miss La Grande Roue de Montréal, a tall Ferris wheel and is one of the fun things to do in Montreal Canada. The big wheel is an astounding 60 meters high and features 42 climate-controlled, eight-person gondolas.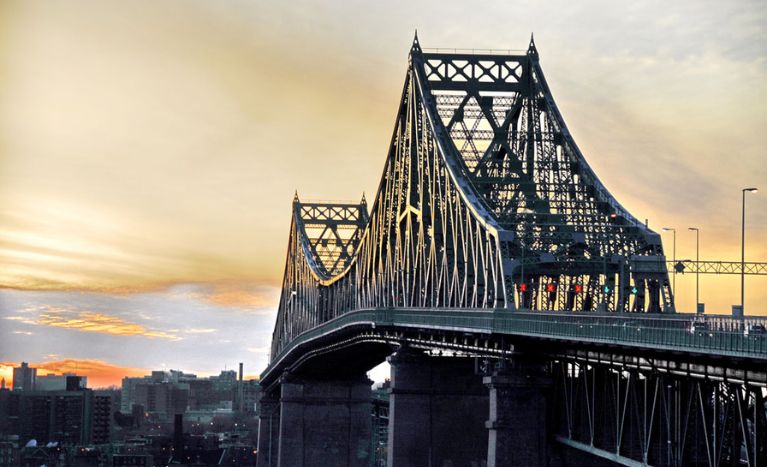 The bird-eye view of old Montreal is simply breathtaking. One can identify the Jacque Cartier Bridge, the Saint Lawrence Seaway, and the rest of the city.
Book the VIP gondola if you want to take your level of luxury up a notch. Four huge chairs in this apartment are covered in the best Italian leather, and a glass of champagne adds to the excitement.
7. Montreal Science Center is Meant for Perfect Family Outing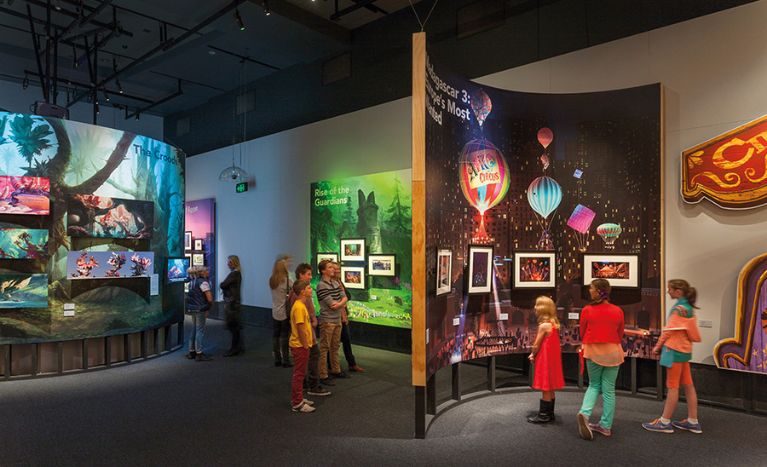 The Old Port (Vieux Port) neighborhood, where the Montreal Science Centre is conveniently located, is the center of the action. This dynamic and imaginative location is one of the best things to do in Montreal with kids. It is your all-weather attraction in the city as you can go here any time of the year.
The Fabrik exhibit, where kids can build their very own inventive items using the variety of available materials in an assembly line style of production is one of the great highlights here. Another attraction is The Clic! exhibit, where you can build just about anything with oddly shaped building blocks that bend together in odd ways
8. Enjoy the Magnificent Panorama of the City From the Mont-Royal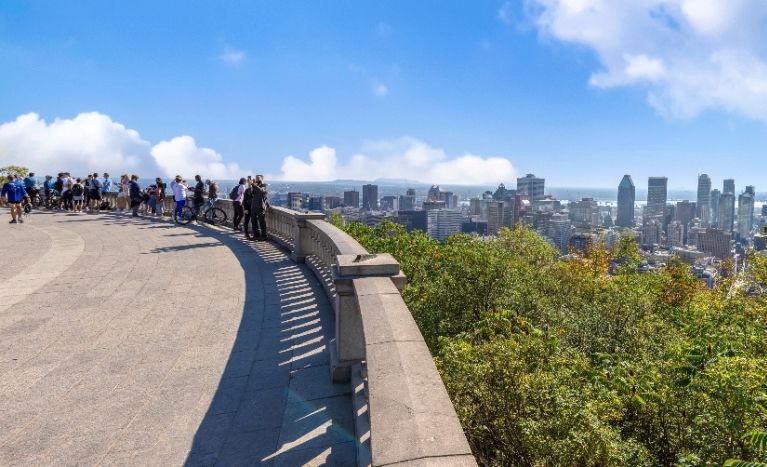 Being the green lung close to the city center, Mont-Royal stands 233 meters above the metropolis. While strolling through this gorgeous park, one can observe memorials to Jacques Cartier and King George VI, or spend time by Lac-aux-Castors. It is also one of the top Montreal activities.
The visitors can also visit the cemetery on the western slope where the city's various ethnic communities have long since buried their dead in harmony.
A superb view of the entire 51-kilometer length of the Île de Montréal and St. Lawrence may be seen from the peak. On clear days, the views extend to the peaks of Adirondack in the US.
9. Stroll along the Lachine Canal National Historic Site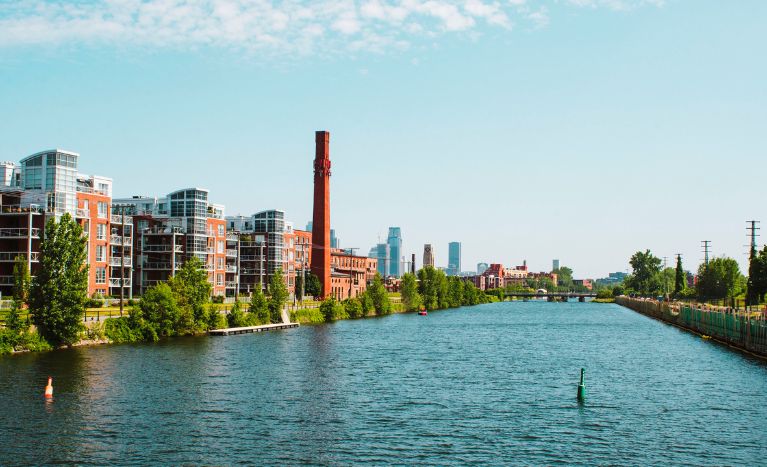 The first settlers who traveled up the St. Lawrence River in search of a path to China in the 17th century gave birth to Lachine, which is located on the southeast bank of Montréal Island.
The 14.4-kilometer Lachine Canal was constructed in 1825 as one of the safest alternatives to the rapids of its namesake.
However, it has been many years since it was last used for shipping, and today it is a park that provides numerous opportunities for pleasant walks along the canal banks.
Its entire length is bordered by a cycling path that runs through an expansive green area and is one of the top activities in Montreal for cyclists.
10. Learn about the Westmount Suburbs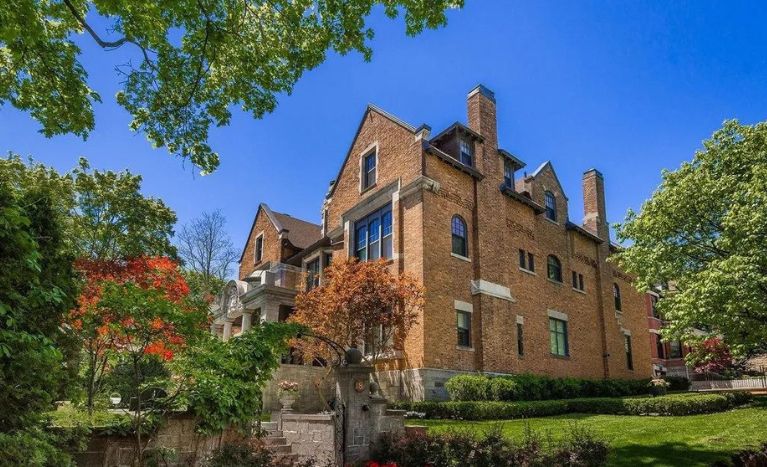 You may live out your Gilmore Girls fantasies in this beautiful suburb of Montréal. Strolling around the Westmount homes might take up a whole day. They are especially stunning in the autumn when the mature gardens and trees are in full bloom.
The historic Westmount Public Library, which opened in 1899 and is free to the public, is the ideal spot to unwind after "home hunting". It features bay windows, large arches, and elegant reading rooms.
The parks and summit in Westmount are perfect for outdoor pursuits like hiking and trekking. Westmount also boasts a lot of green space and is one of the top things to see in Montreal.
11. Appreciate the Arts at Musée des Beaux Arts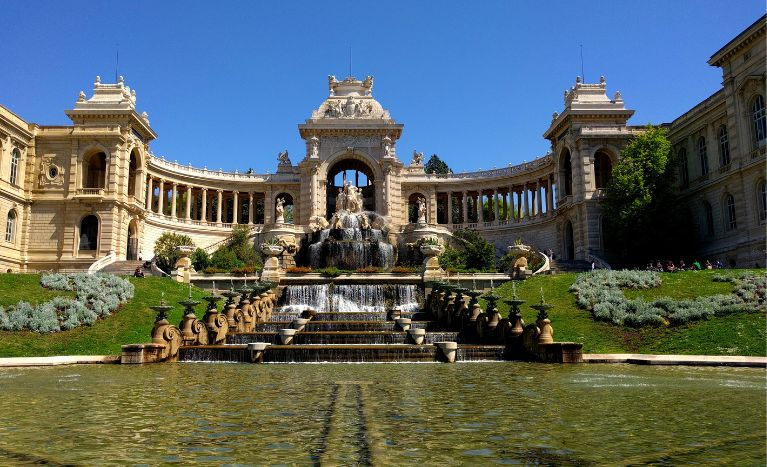 The oldest museum in Canada has a sizable collection of works in painting, sculpture, and contemporary arts. Nearly 10,000 artifacts make up its great collections of world cultures and Mediterranean antiquities.
It also has outstanding creative archives from North and South American, African, Asian, and the Middle East.
The collection of more than 1,400 paintings, sculptures, sketches, and prints is exceptionally effective in works from the Dutch Golden Age. It features masterpieces by Pieter Bruegel the Younger, Canaletto, El Greco, Gainsborough, Picasso, Mantegna, Gauguin, Rotterdam, Tiepolo, and Veronese.
There are also masterpieces from the likes of Paul Cézanne, Dali, Miró, Debussy, Derain, Bauhaus, Monet, and Otto Dix. And, it is definitely one of the best things to see in Montreal. The spacious McGill University campus is close to the museum.
12. Learn the City's History and its Origins at Mccord Museum
Outstanding exhibits on Canada's social history, particularly that of native peoples, are on display here. More than 20,000 items—including creations by Montreal fashion designers—are included in its collections of outfits, apparel, jewelry, tapestries, and other handmade fabrics.
The image of early Canadian life is given richness by more than a thousand pieces of decor, silverware, ceramics, vases, and other antique items. It also includes artifacts created by the First Nations inhabitants. It includes clothing and accessories, fishing and hunting gear, combat gear, kitchenware, and ceremonial items. The archaeological discoveries from the earliest aboriginal societies are also included.
13. Experience the French architecture at Square Saint Louis and Rue Dennis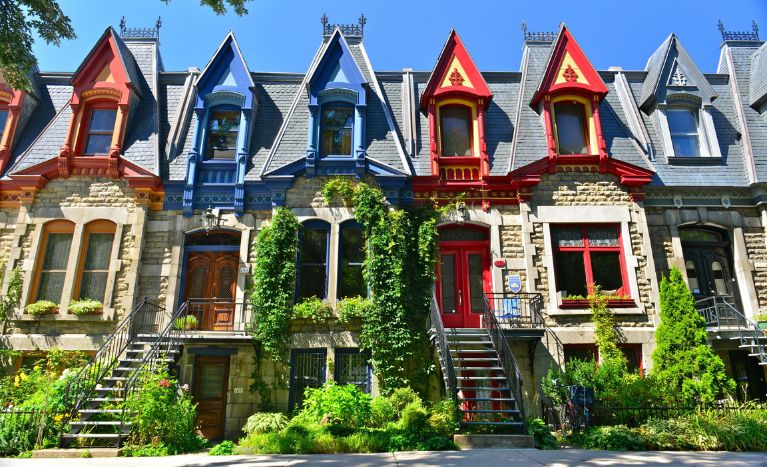 One of Montréal's beautiful historic squares is located in a pre-war French-Canadian neighborhood. There are still a few charming Gothic buildings in the small lanes that surround the square, which is covered by trees. Several now feature appealing restaurants and this is one of the top things to do in Montreal.
One of Montréal's trendiest retail, dining, and entertainment districts is Rue St. Denis, which runs parallel to St. Laurent and borders the square to the east. Boutiques, bistros, and cafés have been incorporated into old structures.
14. Its shopping spree at Jean Talon and Atwater Markets
The Atwater Market and Jean-Talon Market are Montréal's busiest public markets and are well worth a visit for their vibe, local fare, and handicrafts.
The markets, which are housed in structures resembling warehouses, have merchants offering fresh produce, bouquets, sausages, salmon, wine, confections, and specialty foodstuffs.
Along with restaurants and bakeries selling delectable cakes, Also, you'll discover maple syrup, dried wild blueberries, homemade jams, and some of the best cheeses in the city.
Locals enjoy stopping at the markets on Saturday mornings for a buttery croissant and a cup of coffee. It is one of the best places to go in Montreal.
15. Oratoire Saint-Joseph is a Mecca for Pilgrims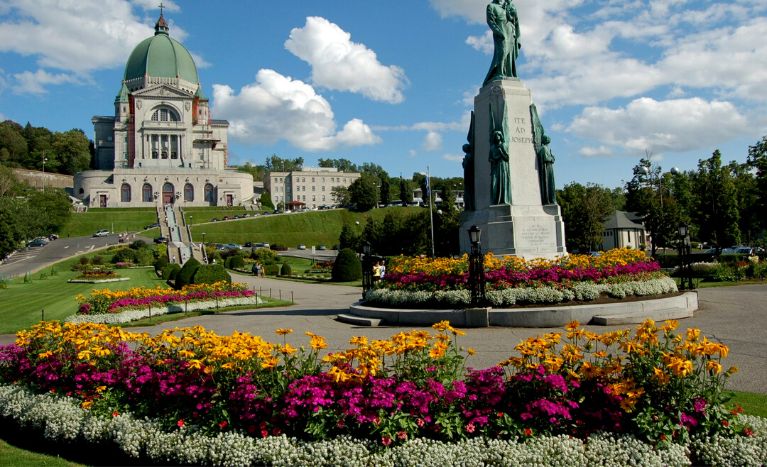 The patron saint of Canada is honored in the Oratoire Saint-Joseph, which is close to Mount Royal Park's western entrance. With its massive 1924 Renaissance-style domed basilica, it is a holy site for Catholics and is one of the top Montreal attractions.
In 1904, Brother André of the Congrégation de Sainte-Croix had already built a modest chapel nearby, where he carried out healing miracles that led to his glorification in 1982. In the original chapel, his tomb is located in one of the sanctuary areas.
Behind the chapel, a cloister provides access to Mont-Royal. The observatory offers a nice northwest view of Montréal and Lac Saint-Louis.
16. It's the Visual and Performing Arts Galore at Place Des Arts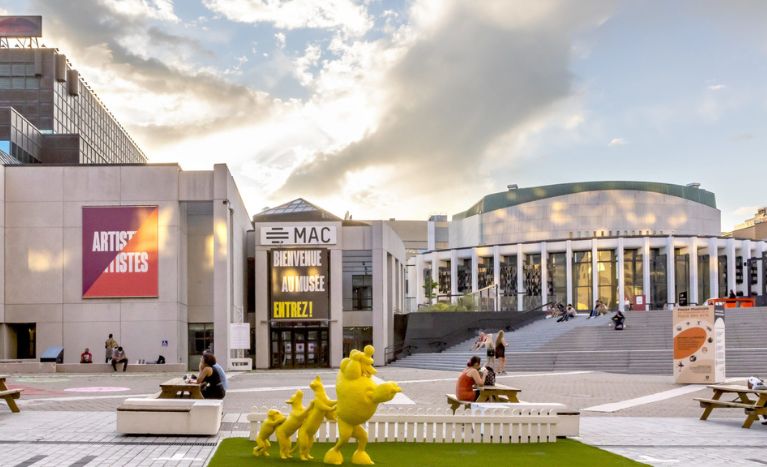 The Place des Arts is Canada's largest complex of its sort, with a whole area devoted to the visual and performing arts. The Montreal Symphony Orchestra, Les Grands Ballets Canadiens, and the Opéra de Montréal all call this place home. The many stages and rehearsal halls here serve as settings for a wide variety of theatre, music, ballet, films, and concerts. These surround a sizable promenade that is adorned with artwork, fountains, and waterfalls and is a well-liked location for events.
The most significant of these is the yearly Festival International de Jazz de Montréal, which takes place in late June or early July and draws visitors from all over the world. It draws some of the biggest names in the world of Jazz and is one of the best things to do in Montreal Canada.
Also Read: Places to Travel in July
17. Pointe-a-Calliere is Full of History and Archaeological Remnants
The Pointe-à-Callière houses a museum of archaeology and history and is located on the street across Place Royale in Old Montreal. Place Royale was part and parcel of early colonial life.
It is where the markets and parade grounds were located until later the government building replaced them. However, beneath present-day Montréal, there are still traces of these earlier streets and foundations, which you can examine during a trip to the museum.
You can explore amid the old stone-paved streets, drainage ditches, and ground floors of buildings from the 17th century as you travel through the city's past underneath.
As you move through the museum, the narrative is revealed in layers of history through relics, maps, and artifacts. It is a must do in Montreal for all history lovers.
18. Things to do at Parc Jean Drapeau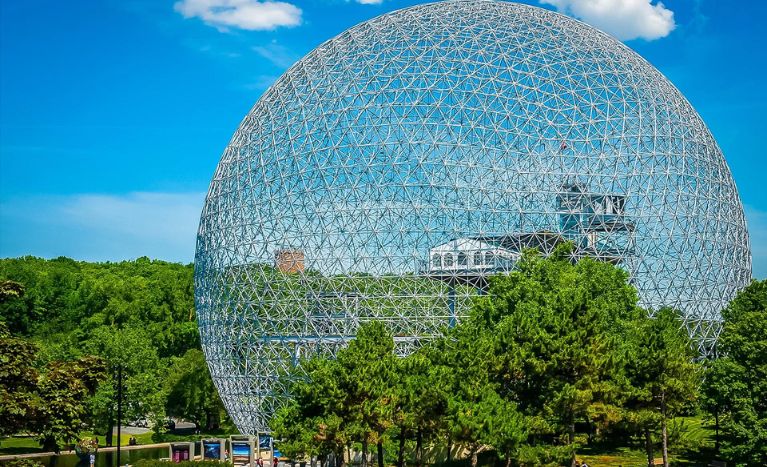 Île Sainte-Hélène, which was named for Samuel de Champlain's wife, and the man-made island of Notre Dame was initially nestled here. Today, it currently goes by the name Parc Jean-Drapeau is the best thing to do with kids in Montreal.
The Biosphere, a relic of the 1967 World's fair, is now a museum devoted to environmental concerns. The building, which is the largest of its kind in the world, is shaped like a sphere.
Obviously, This eye-catching dome stands in the center of the St. Lawrence Seaway, and the interior is filled with exhibits that promote environmental education, creative approaches to combating climate change, and gratitude for the world we live in.
Other tourist attractions on the islands include La Ronde Amusement Park, the Stewart Museum's historic 1820 British arsenal, Bassin Olympique, and the Circuit Gilles Villeneuve racetrack.
19. Visit the Notre-Dame Basilica
The 1656-founded Notre Dame Basilica in Montréal is the city's oldest church and is one of Montreal's top attractions. The neo-Gothic façade's twin towers face Place d'Armes. Victor Bourgeau created the most complex and the most opulent interior.
The 7,000-pipe organ built by the Casavant Frères company, the magnificently carved tower by artist Louis-Philippe Hébert and the stained-glass windows depicting events from Montreal's inception is the major highlights. A 20-minute tour offers you access to the second balcony, private areas, and the crypt.
20. Downtown Montreal is for Shoeaholics and Urbanites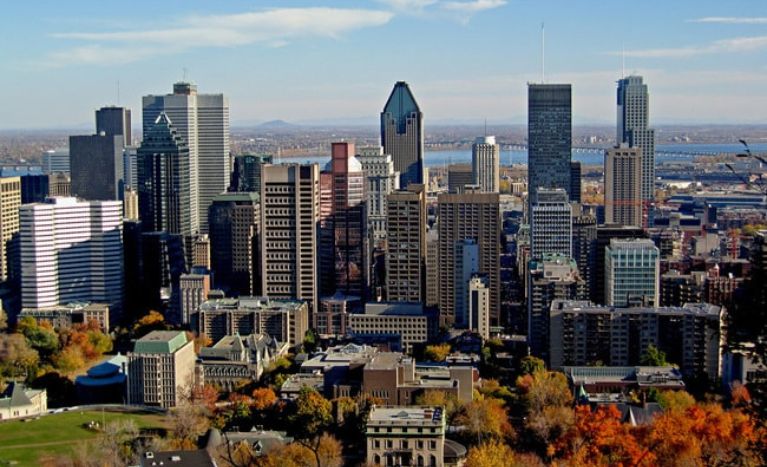 What to do in Montreal Canada for shopping? The city's confined city center is home to a number of high-end designer boutiques with more reasonably priced shops, many of which are situated on Rue Sainte-Catherine, Canada's longest commercial thoroughfare. 
If it's too cold, don't worry; the Underground City has 20 miles of chic boutiques and stores and subway links.
When you need a break from shopping, get brunch at the lovely Cafe Parvis. You can also visit Mary, Queen of the World Cathedral, which is just a stone's throw away and is much less crowded.
After that, spend the afternoon admiring works of art at The Montréal Museum of Fine Arts.
Visit Henri Brasserie Française for excellent French cuisine whenever you're hungry. If you're on a tight budget the Reuben's Restaurant Delicatessen boasts some of the best smoked meatball subs in Montréal.
Basically, Time Out Market Montréal is the ideal crowd-pleaser if you want a variety of culinary options and perhaps some live entertainment as well.
21. Enjoy a Wild Time at Cabaret Mado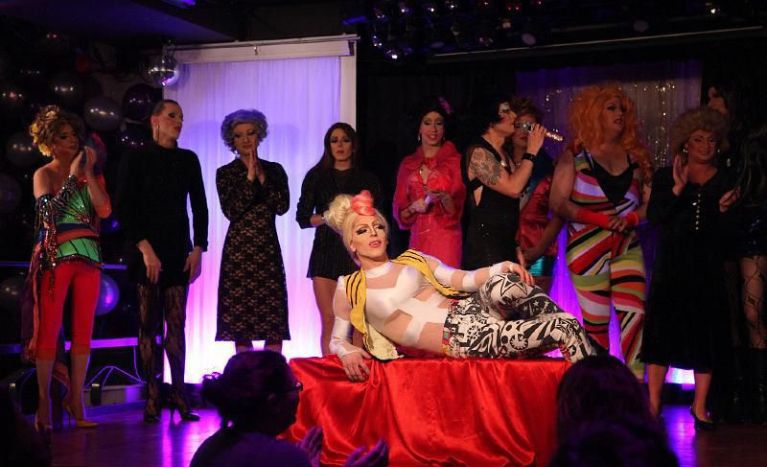 Visit Cabaret Mado, a drag cabaret with a 1920s theme that is one of Montréal's top attractions, for a dose of the vibrant counterculture.
Mado Lamotte, a well-known drag performer in the area, started it. It is open seven days a week and is only for crazy fun.
A friendly reminder: If you sit close to the stage, there's a good risk you'll get burned by the performers.
22. Habitat 67 Offers Retro Real Estate
Though it may seem weird to visit a housing development while on vacation, travelers from all over the world throng to Habitat 67 to admire its stunning design.
Moshe Safdie, an Israeli-Canadian architect, created this architectural masterpiece as his Master's thesis while he was a student at McGill University.
It was eventually commissioned as a pavilion for Expo 67 and continues to stand as a visionary example of communal life. And, it is one of the best things to see in Montreal.
The complex's 146 concrete apartments are stacked next to the river like toy blocks. It combines the greatest aspects of suburban living (gardens, privacy, and fresh air) with tightly packed urban living. The flats are still occupied, and one Habitat 67 apartment sold for over $1.3 million as recently as 2020.
23. At St-Viateur, Find the Best Bagels in Montréal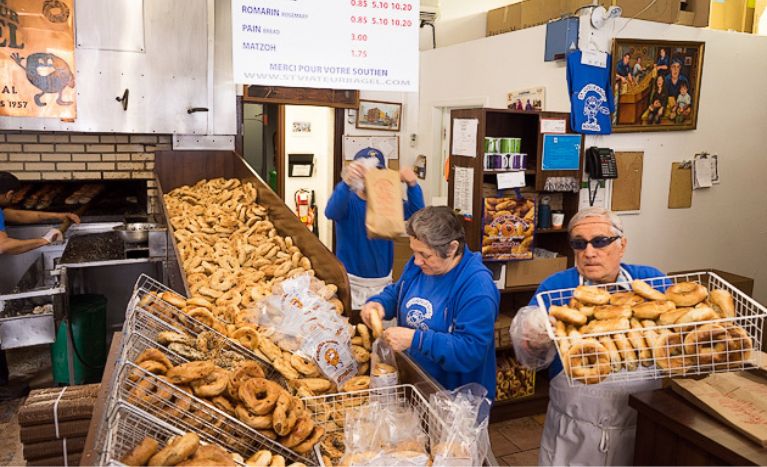 The humble bagel should be the first meal that comes to mind when you hear the city of Montréal mentioned. A close association exists between Montréal and bagels.
Basically. It is due to the waves of Jewish immigration. Bagel lovers from as far as Toronto pay a hefty money for bagels to be delivered from Montreal bakeries.
Amazing bagels are available virtually everywhere in the city, but the mouthwatering bagels of the St-Viateur Bagel Shop in Mile End have a special soothing quality.
Myer Lewkowicz, a survivor of the Gestapo and Buchenwald concentration camp, created the store in the 1950s.
Although, It is still family-run today. Be sure to pick up a jar of flavor-infused cream cheese on your way out. Lonely Planet counts it as one of the top Montreal activities.
24. Enjoy Ice Skating
Free ice skating opportunities let you enjoy the outdoors and is one of the top things to do in Montreal in winter. Obviously, There is a large, lovely area called Parc La Fontaine in the Plateau Mont-Royal. Other nearby parks include Parc Jarry close to Little Italy, Parc Jean Drapeau on the city's main island, and Lac aux Castors nearby.
25. Mile End is a laid-back and Trending Spot for Shopping and Cafes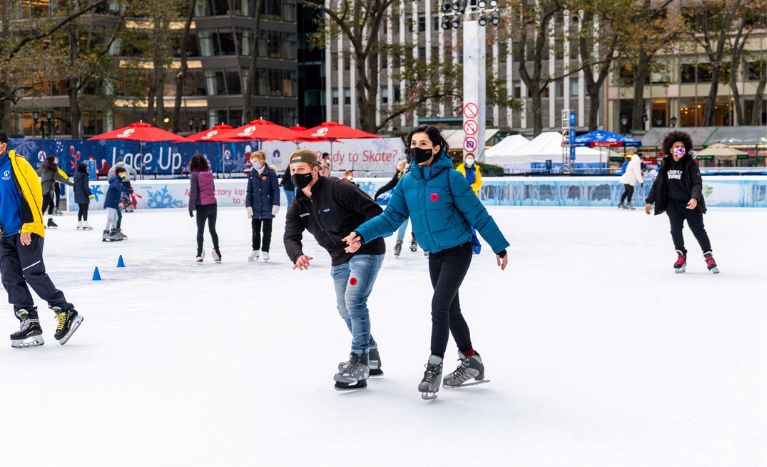 Although one of the most vibrant neighborhoods in Montréal, this area is home to quaint street-side cafes, restaurants, record stores, and vintage shops. It is one of the nicest locations to go for cool things to do in Montreal for young adults because it is a pedestrian-friendly neighborhood in which even the alleyways transform into green spaces.
Mile End, made 40 blocks, is overflowing with vintage and thrift stores. From Expo 67 coasters to antique Dior gowns, Mile End has plenty to offer. A second well-known store is Citizen Vintage, whose mission is to offer a sustainable alternative to fast fashion by collecting and recycling both clothing and household items.
Basically, If you want to spend the entire day in Mile End, you can start by having brunch at Le Butterblume and then buying some pre-owned novels from the bustling Librairie Drawn & Quarterly. You actually need an entire day as shopping here is one of the top things to do in Montreal Canada.
Places to Eat in Montreal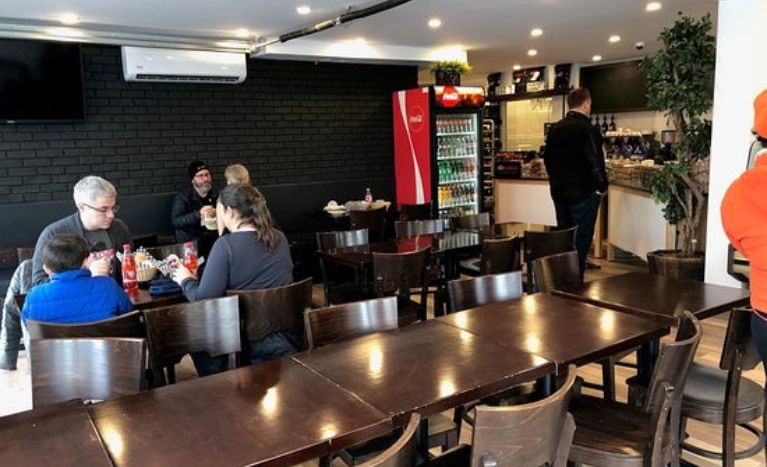 Poutine, bagels, and smoked pork aren't the only foods available in Montreal's cuisine scene. Gothic French is what it is. It's also a bit New York, but less expensive. It's like Disney World for foodies as a result it has long been a hub for immigration from all over the world. You'll also find influences from Europe, North Africa, South Asia, and more. Obviously here's an insider's look into the city's best restaurant.
(i) Falafel St. Jacques
One of the best falafel makers in the city also serves baked items from a range of Jewish and Middle Eastern delicacies including meringue cookies and babka. They also provide skewered chicken meals, vegetarian panini, and a huge selection of Mediterranean dressings.
Address – 345 St Jacques St, Lachine, Quebec H8R 1E6
(ii) Chalet Bar-B-Q –
They have a well-known reputation for serving the best charcoal-roasted chicken in the entire world as well as for their unmatched, mouthwatering pasta dishes.
The Hot Chicken Sandwich, which comes with freshly cut wedges, the house-made Chalet BBQ sauce, and toasted bread, is the finest option for a quick, "no knife and fork" dinner. You can serve it with the customer's preferred Chicken Noodle Soup for lunch or dinner.
Address – 5456 Sherbrooke St W, Montreal, Quebec H4A 1V9
(iii) Elena
Elena is the kind of upscale, moderately priced eatery you wish was in your area. Come for the freshly cooked ravioli, vegan appetizers, and sizzling wood-fired pizza with crisp but soft bread. Even your little ones will like their Diavolo 2.0 Pizza, which is spread with goat cheese, olives, bacon, and jalapeno slices.
Location – 5090 Notre-Dame St W, Montreal, Quebec H4C 1T1
(iv) Satay Brothers
Satay Brothers, a Singaporean food vendor in the Atwater Market, offers Malaysian and Singaporean cuisine in a lively, inviting atmosphere. It serves steamed egg rolls, beef noodle soup, and satays. The pig belly steamed buns are to die for and might convince people who don't typically eat pork.
Location – 3721 Notre-Dame St W, Montreal, Quebec H4C 1P8
Places to Stay in Montreal, Canada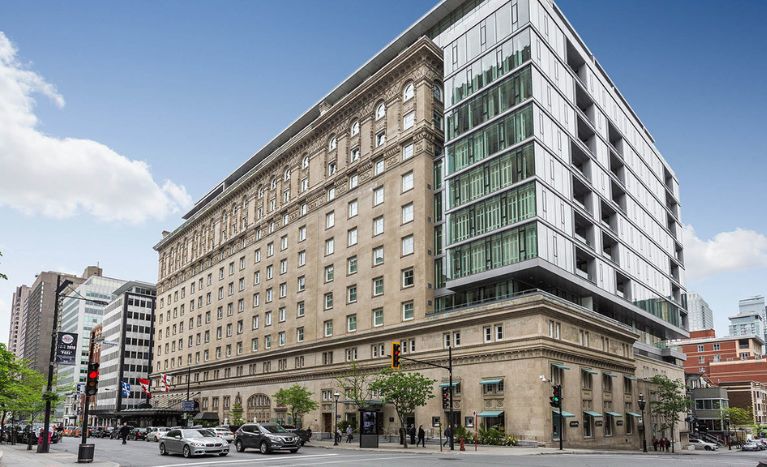 Old Montreal (Vieux-Montréal) is the ideal area to stay in Montreal because of the attractions as well as the gorgeous visuals by the historic buildings and cobblestone streets. This area of the city is tiny enough to discover on foot and any hotel there will be at an excellent location. The following is a list of some of the city's top hotels.
(i) Hotel Monville
An ultra-modern downtown design hotel comes with white, grey, and light pink minimalist spaces with touches of steel and wood as a backdrop. The restaurant is great, and there are particularly spectacular views of the downtown skyline. One for fans of simple, contemporary design, and offers a complimentary breakfast.
Address – 1041 Rue de Bleury, Montréal, Québec H2Z 1M7
(ii) Ritz Carlton Montreal
The luxurious five-star Ritz Carlton Montreal is located in the heart of the city. Envision elegant rugs, chandeliers, hardwood floors, and luxurious bedding. Before indulging in delicious gourmet meals, unwind in the champagne bar, swim in the heated saltwater pool, and relax in the spa.
Address – 228 Sherbrooke St W, Montreal, Quebec H3G 1H6
(iii) Le Petit Hotel
In a 19th-century warehouse, the 28-room Le Petit Hotel is a trendy and stylish boutique hotel. Expect contemporary art and bare brick walls in a beautiful Old Montréal location and a lovely on-site café. Families will like the Extra Large Rooms, and the in-room Nintendo Wii is sure to be a hit with the kids! Single travelers can book a cozy Small Room.
Location – 168 Saint-Paul St W, Montreal, Quebec H2Y 2Z7
(iv) Hotel Le Crystal
On the chic Rue de la Montagne, there lies a gleaming five-star hotel called Hotel Le Crystal. There are 131 chic guest rooms and suites, many of which cater to families, as well as an indoor pool and a rooftop hot tub. The spa is perfect for those wishing to unwind, and thanks to the pet-friendly policy, the whole family can enjoy it.
Location – 1100 Rue de la Montagne, Montréal, Québec H3G 0A1
Montreal is a city with plenty of things to do, from shopping in famous stores to attending festivals and sports events. Accordingly, there are tons of free attractions like parks and museums that appeal to those who want some fresh air. The vibrant nightlife will thrill the senses and tickle the soul. With its stunning architecture and world-class cuisine, Montreal is an ideal city for foodies. There is never a dull moment in Montreal, as it has something for everyone.