Michigan City in Indiana is a gorgeous town that is located on the beaches of the captivating Lake Michigan, making it one of the best vacation spots for any nature enthusiast.
There are plenty of things to do in Michigan City just for you.
Michigan City has indisputable advantages, including a beautiful sandy beach, a premium outlet mall, and a casino resort. Also, this quaint town is in close proximity to a national park.
The marinas at this part of Indiana can be used as a base for fishing trips and cruises. You can simply spend the day relaxing on the beach before making your way to the picturesque lighthouse to capture the sun set.
Not to mention the fantastic and unique museums that help you learn about the nestled history of shipwrecks on the lake, its legacy for locomotives, and the industrialist Barkers family who founded this city.
Here are 20 best things to do in Michigan City, Indiana
1. Soak into the views from the Michigan City East Pierhead Lighthouse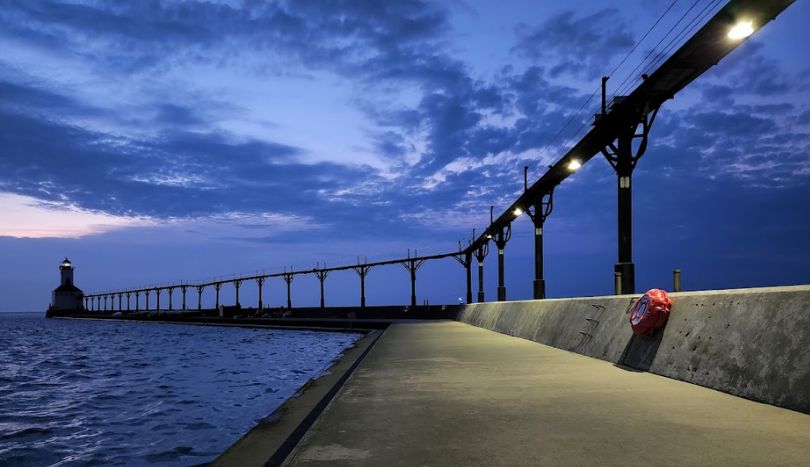 The East Pier's end has been home to Indiana's sole publicly operated lighthouse since 1904, serving as an enduring icon for Michigan City.
In fine weather, a walk down the pier is one of the top activities in Michigan City.
The walkway became inoperable in the 1930s when the light was electrified, but the community came together to ensure that this structure was preserved.
The pier is accessible from Washington Park and has been a favorite spot for fishing for more than 100 years now. It's also a great vantage point to capture the panoramic sunset views.
2. Explore the Old Lighthouse Museum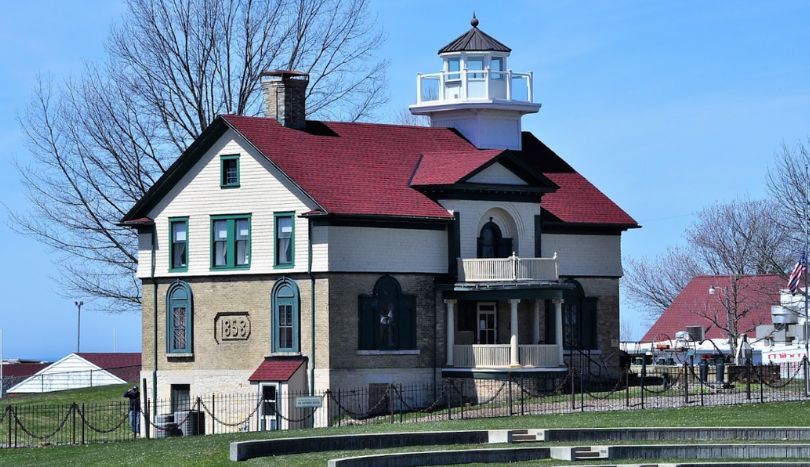 The ancient lighthouse at the mouth of Trail Creek is a magnificent sight that was built in 1858. It served the community until 1940. A former light from 1832 was replaced by the Old Lighthouse, which was then replaced by the present Michigan City East Light.
Over those 82 years, this structure housed 7 lighthouse keepers and 14 assistant keepers in all.
These include the history of Michigan City, shipwrecks, the Great Lakes sail era, and much more. A 4th order Fresnel lens, pictures, 19th-century furniture, and models are on display.
The lighthouse was erected as a double light to illuminate Lake Michigan's entrance. In 1904, renovations were made to the Old Michigan City Light. The lighthouse can be seen at Washington Park.
3. Take a stroll at Friendship Botanic Gardens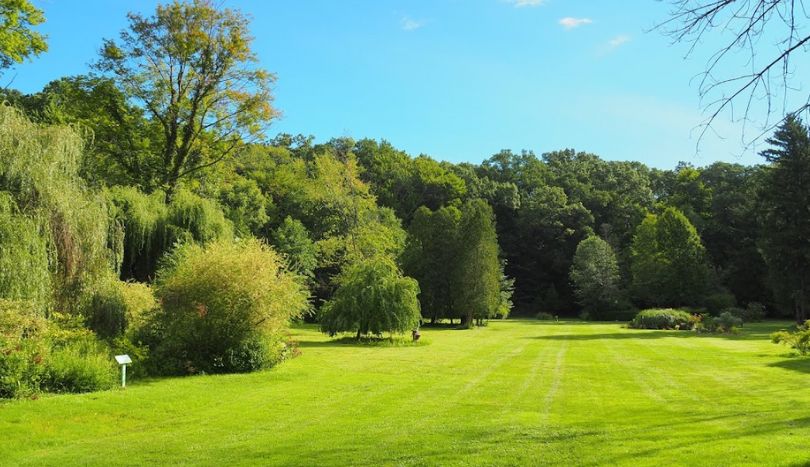 This gorgeous nature attraction was conceived amidst the Great Depression. This was opened post WWII era with the theme 'Peace and Friendship to all nations.'
The Garden was designed by the Stauffer Brother. The Royal Family of Netherlands and Belgium gifted 200,000 tulips from their Royal Garden. Notably, the King of Persia shipped a consignment full of roses for the Roses Garden.
The Garden features 100 acres of woodland valleys, and cliffs adorned with picturesque gardens
The Heritage Gardens in the vicinity honor many cultures. The ArcelorMittal Children's Garden is meant for outdoor play.
4. Attend a Play at Dunes Summer Theater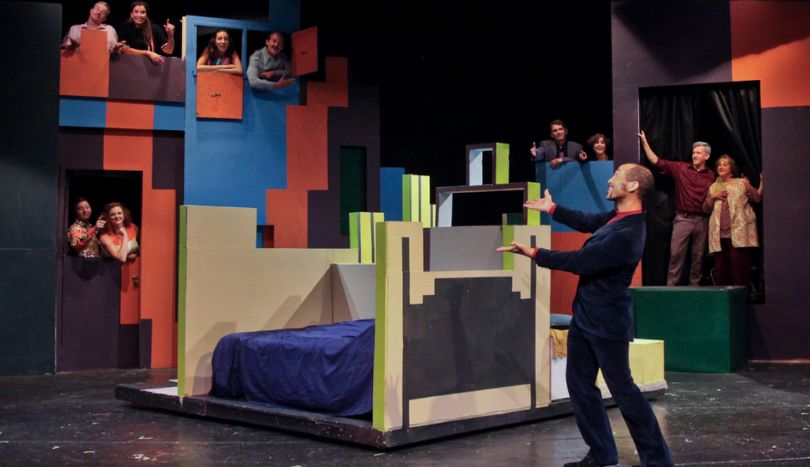 If you want to have fun like a local, go see a play at Dunes Summer Theater on a summer evening.
The theater, which is in Michiana Shores, is a true local delight, and one of the prime attractions in Michigan City.
Throughout the summer, musicals and plays are presented. The plays are popular among children.
Even adults appreciate a little entertainment.
The original concept of starting a summer theater was conceived by art and culture teacher Nora Tully MacAlvay. The theater has been hugely successful ever since.
5. Experience Wildlife at Washington Park zoo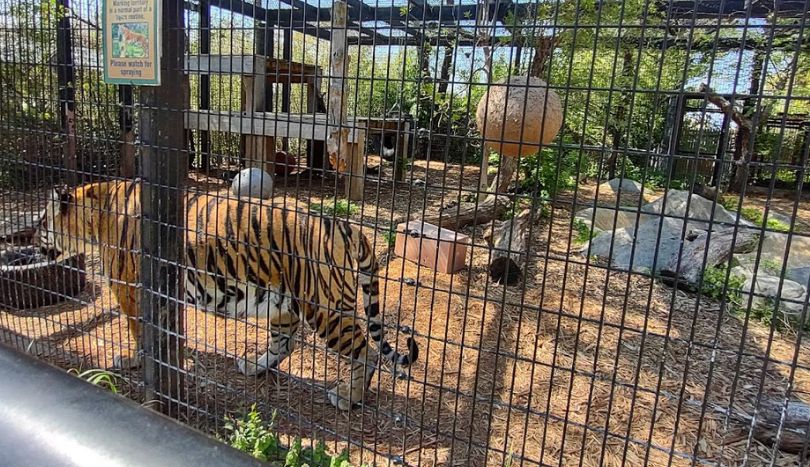 Since 1928, the zoo in Washington Park has been a picturesque feature.
It is open from April through October.
Located on the slope of a dune, the petting zoo is adorned with tree-lined pathways. The structures were created by the Works Progress Administration during the Great Depression which mimics the Art Deco-style Observation Tower.
The zoo has always been a sanctuary, and many of the animals you'll encounter there are ex-pets that are healing from wounds or were nabbed for being in the wrong place at the wrong time.
Currently there are more than 90 species across five continents with some favorites including fennec foxes, Bengal tigers, meerkats, and wallabies.
6. Get Your Fair Share of Fun at Blue Chip Casino Hotel Spa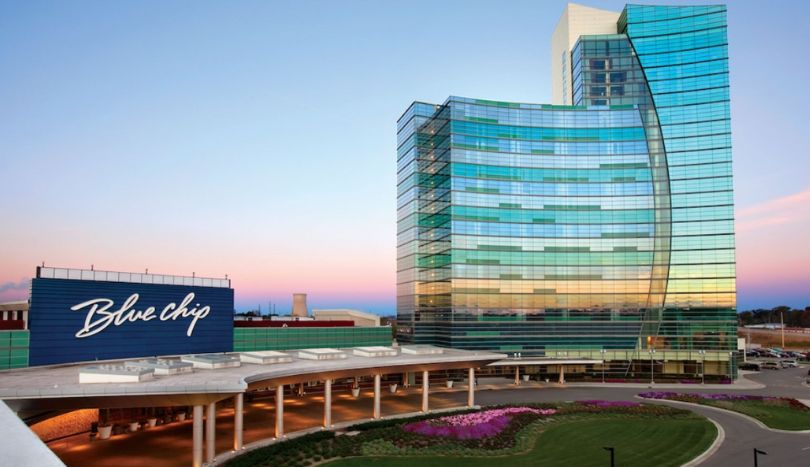 Michigan City has maintained a riverboat-style casino opposite the Trail Creek Marina since 1997. The complex has grown significantly since then and it is the highest structure in Northwest Indiana outside of South Bend.
The Blue Chip Casino, Hotel & Spa is massive, with 65,000 square feet of gaming space on a single floor, and is one of the fun things to do in Michigan City.
Among them are more than 40 table games and 1,900 slot machines. A deli, a laid-back sports bar, and a steakhouse are among the three dining options.
Tired after a long day of sightseeing? There are numerous spa & treatments offered here. It also features a modern fitness facility, a private transformation suite for special events, and a salon
7. Switch to the outdoorsy Mode at the Central Beach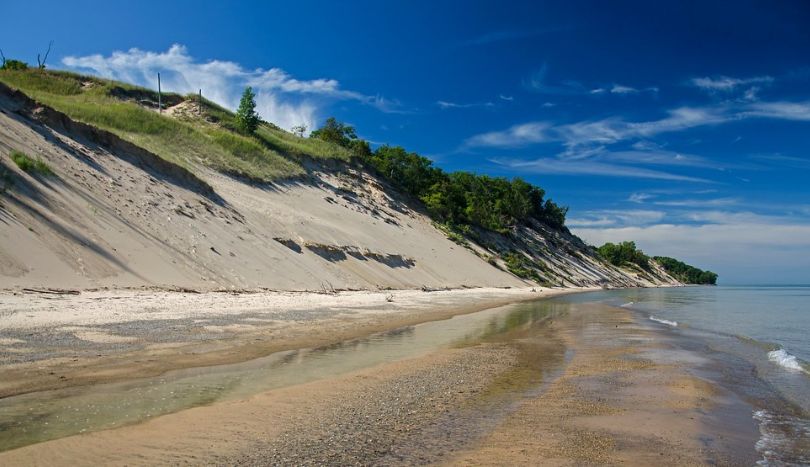 One of the top beaches in Michigan City is located west of downtown and is part of the Indiana Dunes National Park.
You'll discover a beautiful strip of golden sand here, surrounded by enormous dunes that mask a hidden forest.
The dunes are a breeding spot for bank swallows in the spring and summer, and you can see them flying over, this time of year.
Mount Baldy is a well-known summit among the dunes. The dunes are dangerous to climb outside of ranger-led programmes because they are filled with unseen holes left behind by dead trees.
You can join the Calumet Trail on the landward side, which follows the Great Marsh and the dunes for nine miles, ending at Mineral Springs Road in Dune Acres.
Check the calendar for special events such as the Labor Day Weekend Steam & Power Show. Do not miss the Hesston Ghost Train in the run-up to Halloween.
8. Shoreline Brewery offers Craft Beers for Tasting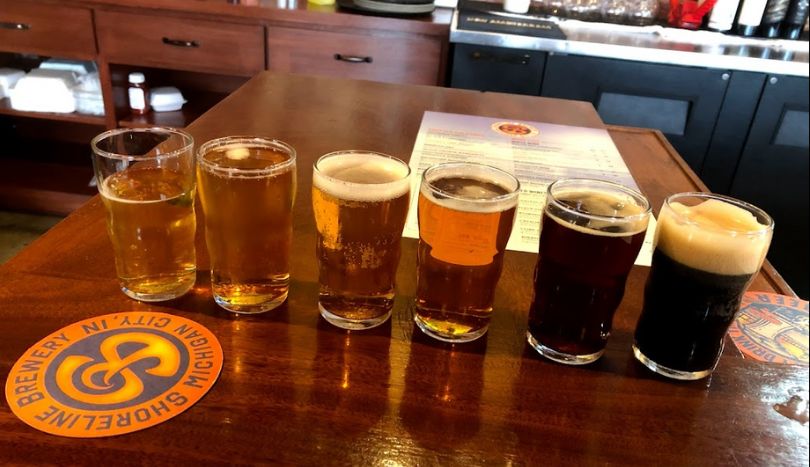 Shoreline Brewery is one among Michigan City's best premium breweries. Its location overlooking Michigan Lake has captured the hearts of both locals and tourists, and is among the place to visit in Michigan City.
Additionally, they operate a restaurant with a wide selection of dishes. The award-winning Irish Coffee Ale is a standout among the top-notch craft beers.
Check out: Things to do in Grand Haven, Michigan
9. Washington City Beach doesn't Get Much Crowded!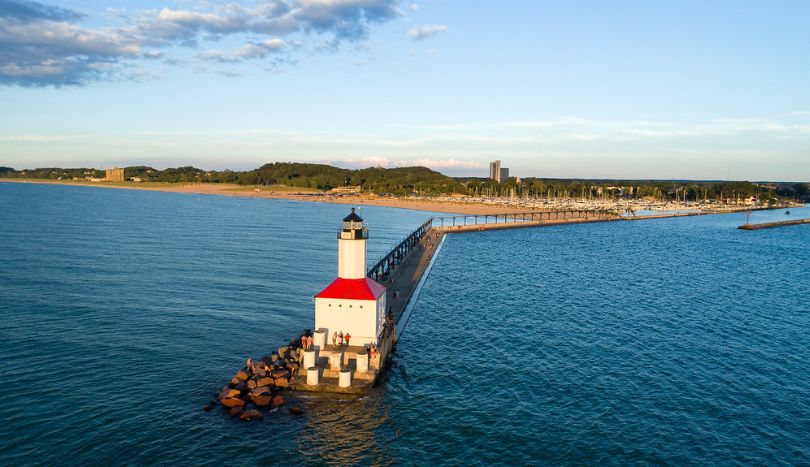 The major beach in Michigan City, is most talked about for its pristine white sands and panoramic views.
It's a fantastic sandy beach with a lot of space, so even when there are a lot of tourists, it doesn't get too crowded. It's actually so long that we can't determine where the line between the beach and the next town is.
Near the lighthouse, there is a small café and restrooms on the beach itself. People visit this location to enjoy swimming and other water sports.
The dunes contribute to the beach's isolation and pristine character. Its gently curving shoreline makes it one of the fun things to do in Michigan City with kids.
10. Learn about the city's History at Barker Mansion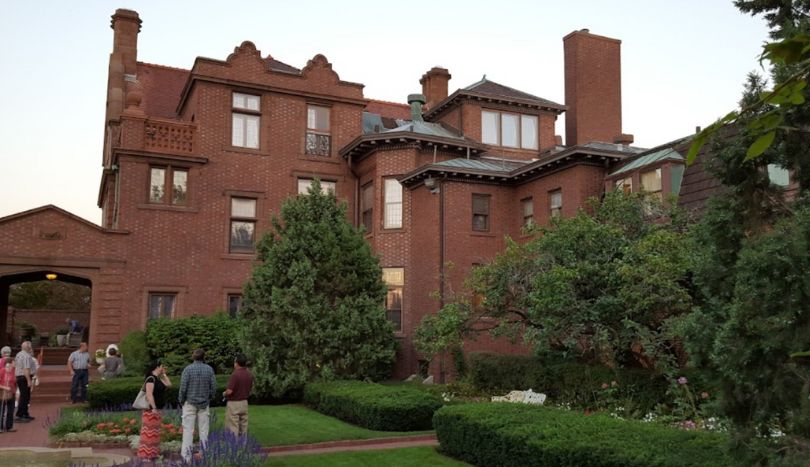 The Barker family of railroad manufacturers was instrumental in the development of the Calumet region in the 19th century.
In the center of Michigan City, their immaculate 38-room home now serves as a civic hub. The mansion was expanded in the early 1900s in Renaissance Revival architecture. The oldest wing of the building dates back to 1857.
The house features arched doorways windows, burgundy bricks with motifs, rounded archways, and polished Indian sandstone for the décor.
The Barker Mansion was given to the city with much of its opulent interior design intact. It now serves as a top Michigan city tourist attraction and wedding venue.
A tour reveals a lot, from the life and influence of the Barkers to fascinating details like secret switches used to notify the crew.
11. Spend Time in the outdoors at Trail Creek
Trail Creek, which was once a tributary of Lake Michigan, is one of Michigan City's most beautiful spots.
It traverses about 7.3 miles before merging with the Great Lake. The area is a great place to spend an afternoon, and is one of the top things to do in Michigan City Indiana.
Wetlands make up a large portion of the environment surrounding the water body. There is also a lot of wildlife in the area. Some uncommon species, such as bald eagles, can be seen flying around. Salmon and trout rule the streams.
You can even go fishing in this tributary. This is actually one of the best locations for salmon fishing.
12. Lubeznik Center for the Arts is a world-class Arts Hub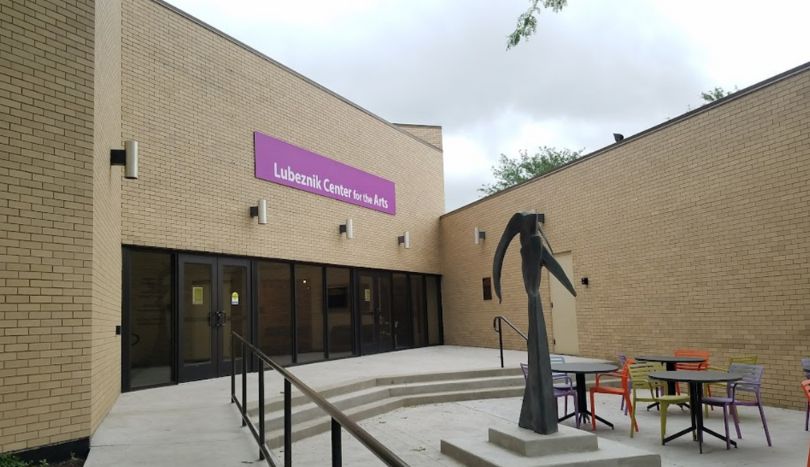 A premier arts center for the Northwest Indiana region is located in Michigan City, and is in close proximity to the waterfront serving as a prime Michigan City attraction.
The center was founded in 1978. It received its current name in 2003 as a result of a gift from natives and benefactors Jack and Shirley Lubeznik.
Four galleries in the center display the most exquisite pieces of artwork. It features three light-filled gallery spaces, two classrooms, and a gallery shop where you may buy handmade creations made by local artisans.
The Susan Block Gallery boasts an uninterrupted view of the lake, while the Hyndman Gallery serves as a performing arts venue in this location.
It draws thousands of visitors during the Lubeznik Art & Artisan Festival in the late summer and the Holiday Artisan Market in November and December.
13. Tour the India Dunes National Park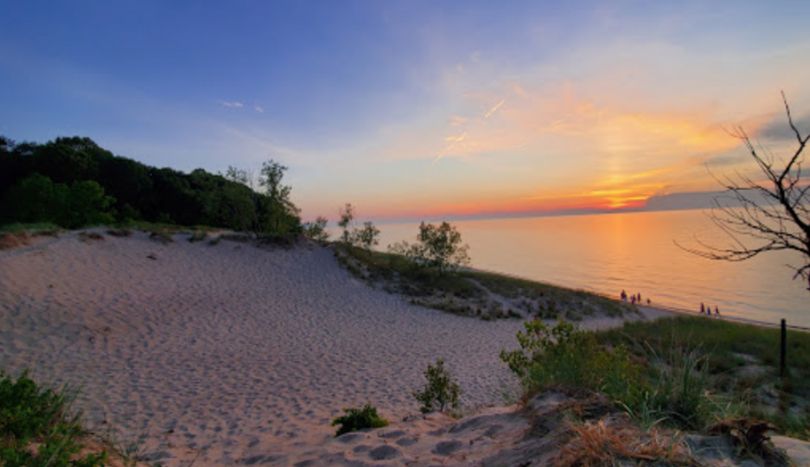 East of Michigan City is a national park that protects a lengthy section of Lake Michigan's shoreline and the unique dune systems that lie behind it.
From here to Gary, there are more than 15,000 acres of dunes, oak savannas, bogs, marshes, prairie, river ecosystems, woodlands, and swamps . All of them can be explored in the park, which includes the 11 nature trails, and among the top outdoor things to do in Michigan City.
But behind that is the Great Marsh, a rich wetland habitat that hosts wood ducks, Canada geese, peregrine falcons, and flycatchers throughout their spring and fall migrations. It also hosts red parakeets, wood kites, and kingfishers.
A 1.3-mile route allows you to explore this environment. The Heron Rookery is a section of inland forest that is beautiful in spring when the wildflowers are in bloom and is also abundant in wildlife. The main visitor center for the national park is 15 minutes away in Porter, and it features educational displays and videos.
14. Shop Organic at Sevick Gardens Farmers Market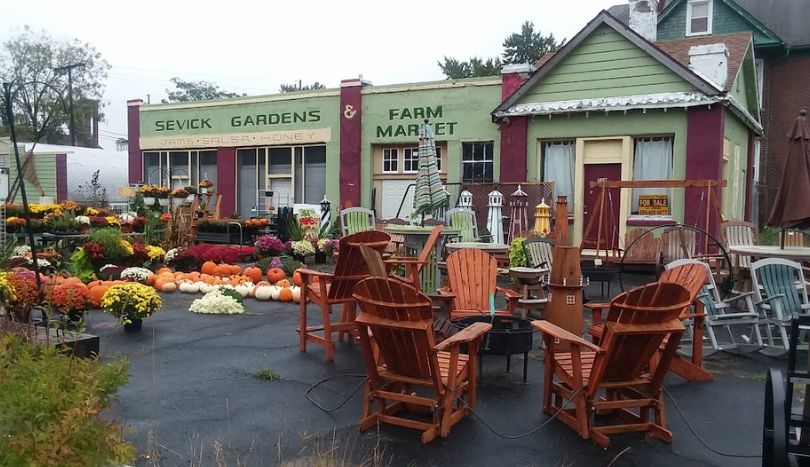 Visit Sevick Gardens Farmers Market if you're looking for a quick snack or to do some grocery shopping.
You can get locally sourced supplies, food, and bakery items here to make your vacation more enjoyable. Shopping here is considered as one of the prime activities in Michigan City.
They have given the locals fresh and refrigerated specialty foods suitable for all seasons thanks to their location on W 8th Street.
Additionally, you'll find various herbs, maple syrup, homemade jams, honey, and flowers that you may purchase as souvenirs.
An excellent way to support regional agriculture is through purchasing goods at farmers' markets like Sevick Gardens Farmers Market.
15. Sample finest southern wines at Shady Creek Winery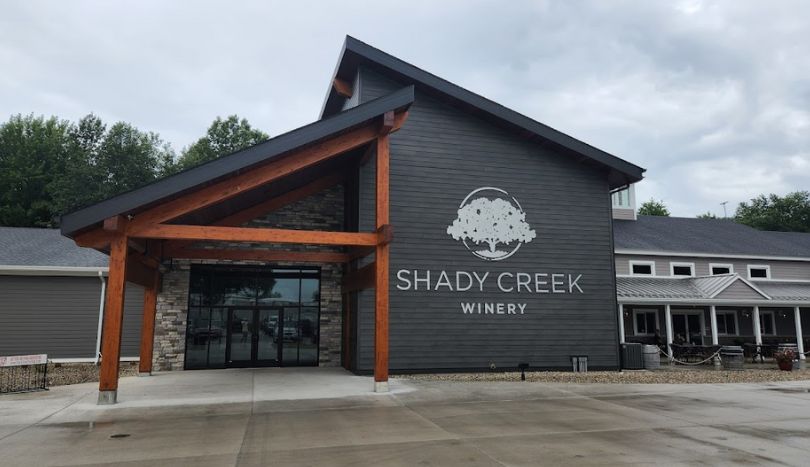 Shady Creek Winery is a spot in Michigan City that will make you feel at ease. The ambiance is reportedly very cozy, and among the top places to visit in Michigan City.
There is another eatery that offers wine-friendly appetizers. Additionally, the pizzas are excellent.
The winery is best described as "cozy." During the winter, you can even warm up by the fireplace with a bottle of wine in hand.
They produce some of the best blends in the world, and each of their wines has received recognition. They use ingredients from nearby vineyards, and the red wines they produce are some of the most delectable you'll ever taste.
16. Learn the legacy of Locomotives at Hesston Steam Museum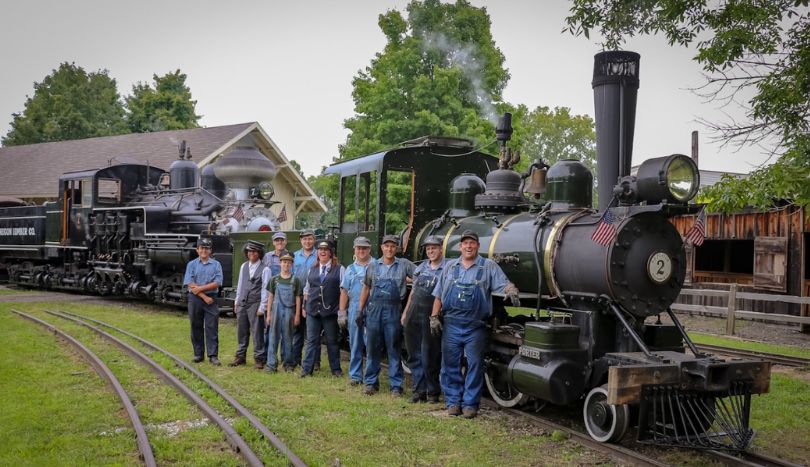 This steam-powered museum near Hesston has been run by volunteers from the Laporte County Historical Steam Society for about 70 years.
A small group of steam enthusiasts bought the first piece of the attraction in 1956. Since then, it has expanded to cover a sizable campus with a variety of locomotives.
There's a steam-powered sawmill, a century-old electric power plant, steam propulsion engines, a 1941 steam excavator, a blacksmith workshop, and four different gauges.
The oldest locomotive in the museum's fleet of eleven, as well as a wide variety of other rolling stock, dates back to 1911.
What you get is a fully functional educational experience that includes amazing machinery from a bygone era, and is among the major Michigan City attractions.
17. Shop Good News Vintage for Retro Finds
For fans of all things vintage and collectors of unusual items, Good News Vintage is a haven.
This storied gem of space offers a treasure trove of incredibly unique merchandise in practically unlimited supply at the perfect price.
With a superb assortment of vintage furnishings and accessories, it's impossible that you'd not find something you'd like to take home with you. There's always something new to look forward to at Good News Vintage throughout the year. This is where you may find authentic, gorgeous mid-century art, furniture, clothing, and other retro stuff.
The facility is continuously updated with fresh discoveries that are brought in a trend-setting manner.
18. Partake in the Fishing Activities
Fishing is a popular pastime in this area, and if you enjoy it, this is one of the top things to do in Michigan City Indiana. The greatest seasons to go fishing in this area are fall, spring, and summer.
Going on a guided fishing trip is the only thing that can make your experience better.
While you're out there, try your luck at catching salmon and steelhead.
Additionally, there are a lot of guided tours that organize the best fishing trips. Book one of these and enjoy Michigan City to the fullest.
19. Learn about the Heron Rookery Trail
What to do in Michigan City for joy and fun? For adventure seekers, the Heron Rookery Trail is a great place to test your biking prowess.
The smooth surface and top-notch scenery are favorites among professional bikers.
You can even go for a run in this neighborhood. You're in for a real treat if you go in March. The scene is amazing when great blue herons travel to this region.
During this time, the entire landscape is covered in wildflowers. The Little Calumet River, which runs through here, is one of the calmest spots to sit and fish. You may also relax on the banks while taking in some of the best moments.
20. Shop at Lighthouse Place Premium Outlets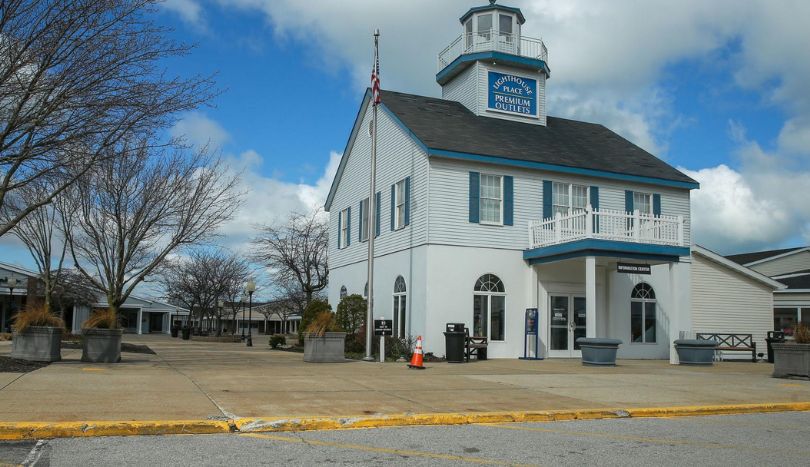 The opulent outdoor mall in Michigan City's North End debuted in 1987 and was modeled after a sweet coastal community. Lighthouse Place has dozens of factory stores and discount areas where you may grab upto 75% discount on gadgets, apparels, and more.
It features many branded stores in addition to various thrift shops where you can find some of the nicest clothing.
The retailers inside this shopping mall include Calvin Klein, Michael Kors, Nike, Bayern, and many other prominent brands.
There are a few restaurants scattered throughout the mall, as well as Subway and Starbucks locations. It also includes specialty stores for Lindt chocolate and Pepperidge Farm.
Best Places to Eat In Michigan City IN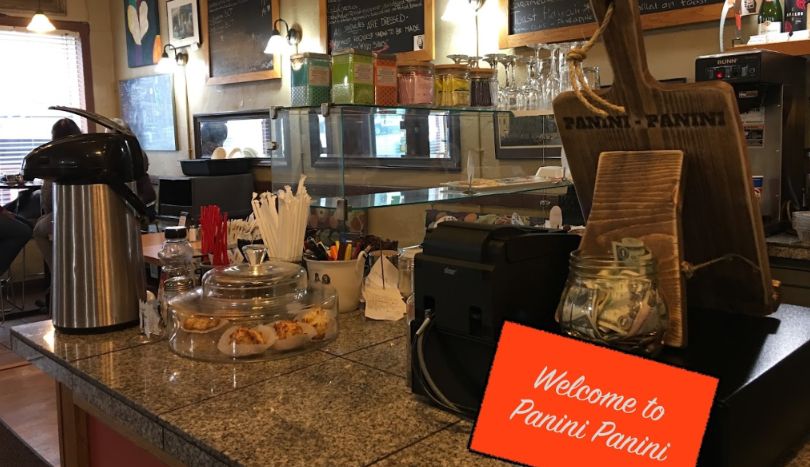 Michigan City is a tiny town with large city influences. It is situated at one end of the Chicago metropolitan area and is quite near to the Indiana Dunes National Lakeshore. Unsurprisingly, cuisine plays a part in that. There is a diverse assortment of eateries here, all of which serve aesthetic meals with a smile. Here are some of our favorites
Maxine's
Maxine's combines a warm, eccentric ambience with a terrific menu full of unique culinary options.  The prime rib, as well as their delectable cocktails and dessert buffet, are among the main attractions for visitors. The crab cake meal, which includes French shrimp cream and champagne, is a particular favorite.
Address – 521 Franklin St, Michigan City, IN 46360
Panini Panini
With their very European ambience and variety of specialties from different nations, Panini Panini will teleport you to the Old Country. Every time you visit, you can expect to find something fresh because their menu is seasonal and they provide a number of specialty pizzas.  Since they will undoubtedly offer more alternatives than you're used to seeing on a menu, this is a particularly nice spot to visit if you're a vegetarian.
Address – 1720 Franklin St, Michigan City, IN 46360
El Cajete
A friendly statue holding a board with the specials for the day will welcome you as soon as you enter El Cajete. This is the place to visit if you have a thing for Mexican cuisine. Their burritos are town-favorite.
Address – 3301 Franklin St, Michigan City, IN 46360
Bridges
A restaurant and grill located directly on the river, is the ideal location to be on a beautiful summer day. This restaurant is perfect for families since the revolving train bridge and the passing boats will keep the kids occupied for hours. There are lots of wraps and sandwiches made with chicken, but the menu is mostly focused on seafood and is priced extremely affordably. 
Address – 508 E 2nd St, Michigan City, IN 46360
Best Places to stay in Michigan City IN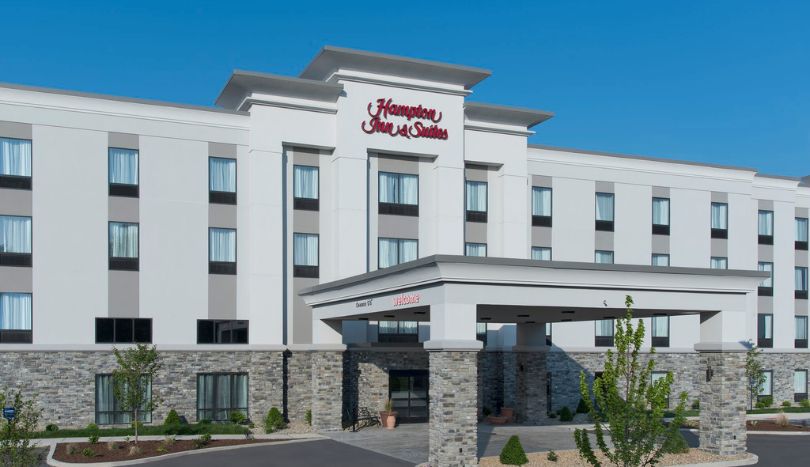 We can't get enough of the northern islands and the coastline places overlooking Lake Michigan, so we've produced a list of interesting hotels in Michigan City. The city's amazing confectionery and booming beer scenes are likely to impress, whether you start in the south and travel north or set up a separate trip.
Hampton Inn and Suites Michigan City
This new hotel is located in a lakefront hamlet in Northern Indiana. And is only 15 minutes from the border with Michigan and an hour from downtown Chicago. For extra room, a wet bar, and a sitting area with a couch bed, select a studio suite. Get a good start to the day with Hampton's complimentary hot breakfast, which has freshly baked pancakes, bacon, strawberries, yogurt, and smoothies.
Address – 3674 Frontage Rd, Michigan City, IN 46360
Phone number – +1-219-814-4164
The Brewery Lodge Hotel
The property on the riverfront and is in close proximity to the Legacy Hills Golf Club and Lighthouse Place Premium Outlets. The Washington Park Zoo and Whittaker Woods Golf Course are also nearby. Guest rooms feature smart TV, microwave, and a mini-fridge. Breakfast is complimentary.
Address – 5727 N 600 W, Michigan City, IN 46360
Phone number – +1-866-625-6343
Baymont Inn & Suites Michigan City
Free continental breakfast, free wireless high-speed Internet access, free newspapers, free local calls, and free coffee are all available there.  Additional services offered by this hotel include a heated indoor pool, a hot tub, a fitness center, access to copy and fax services, and banquet and meeting space.
Address – 4128 Franklin St, Michigan City, IN 46360
Phone number – +1-219-210-4384
Holiday Inn Express & Suites – Michigan City, an IHG Hotel
At the hotel, all rooms come with a desk, HD TV, microwave, and refrigerator.  The units feature a safety deposit box. Continental and buffet breakfast options are available every morning. The accommodation also provides a business center and guests can use the on-site ATM machine.
Address – 401 W Kieffer Rd, Michigan City, IN 46360
Phone number – +1-219-243-8300
Conclusion
Michigan City, Indiana has a variety of attractions that will appeal to everyone. It has a historic lighthouse, beaches, and a casino resort. If you are up for a drive and want to take in some fresh air you can check out the scenic views and hike around trails at the Indiana Dunes National Lakeshore. The parks located right on Lake Michigan will have all kinds of entertaining spots for kids like tide pools and sand areas where they can play. Overall Michigan City, Indiana is an ideal place to spend your vacation. If you are looking for something more intimate there are plenty of bed and breakfast options where you can be treated like royalty by your hosts.
You May Explore More in Michigan City:-