Katy, Texas is a small city approximately 30 minutes outside of Houston, but it is rich in museums, parks, and shopping opportunities. Katy was a railroad town in the late 1800s. Since Katy was a stop on the Missouri-Kansas-Texas (MKT) Train line that connected to Houston, a significant portion of the town's identity is based on the historic impact of the railroad on its people and its business. For families in particular, there are a ton of attractions and fun things to do in Katy TX.
The historic rice silos next to the train lines are another interesting feature of Katy. Katy's rice farming sector was prominent thanks to the Buffalo Bayou floodplain, which made the ground fertile for crops.
Many of Katy's tourist attractions are close together, so you can park your car and walk to several of them in one day. The Mary Jo Peckham Park and the Central Green are both huge urban green spaces with walking paths and local ducks to greet you.
While Katy offers a variety of activities that pay homage to Texas' history, the city is also renowned for its profusion of retail opportunities. There are many antique shops in town with unique vintage goods to explore, even if you are only window shopping. Using our list of the top things to do in Katy, Texas, you can create your own itinerary.
1. Tour the Veterans Memorial Museum and Park in Katy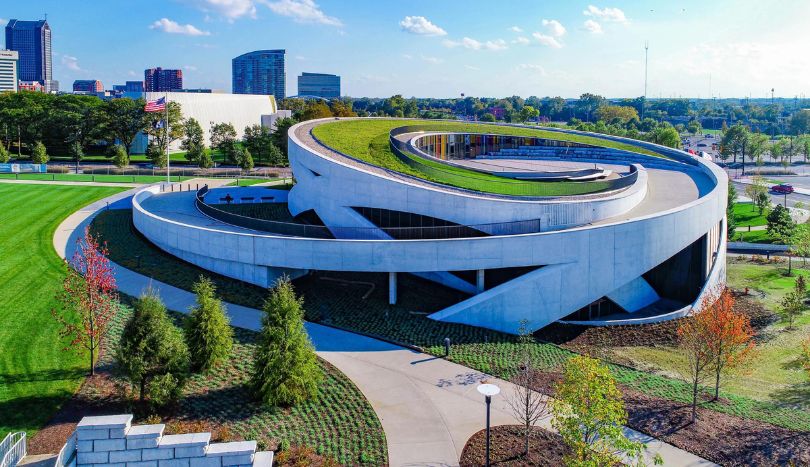 You may spend a few hours in Old Katy by combining a visit to the Katy Veterans Memorial Museum with a walk to the park next door. The museum features displays that depict every international conflict in which the United States was involved.
War medals and maps, as well as WWI uniforms, are among the historical items. There are also numerous images and military history memorabilia relating to Katy veterans of battle.
The museum is available to everyone and offers free admission. Throughout the year, it occasionally hosts community events. The park next to the museum is a good area to spend some time and go for a walk or have a picnic under the shade trees, and is also one of the top places to go in Katy TX. Kids can play in designated playgrounds and open green space.
2. Discover Old Treasures
Historic towns are generally full of surprises, which is why visiting local antique shops should be on your list of things to do in Katy TX. In Katy, there are groups of antique shops, so you could schedule a day just to browse the malls and little independent shops full of old treasures. It includes everything from collectibles and artwork to old furniture.
A good collection of large antique businesses may be found around the town center near City Hall.
If you want to combine several activities into one trip, arrange your antique adventure around Katy's monthly market day.
3. Do Not Skip the MKT Railroad & Depot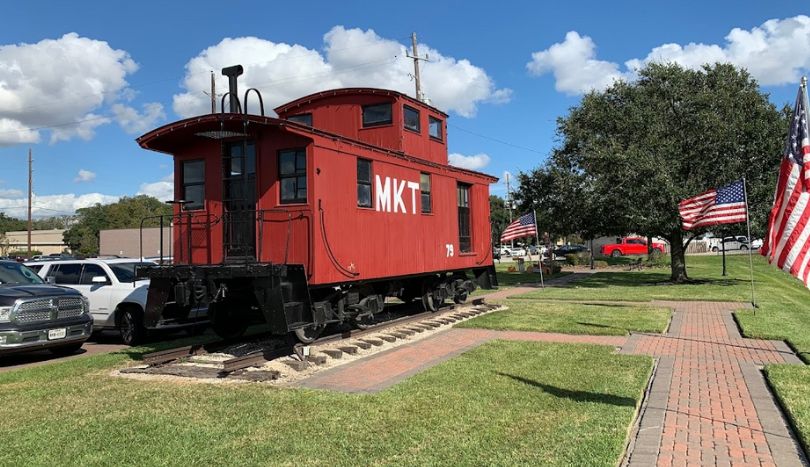 The MKT Railroad Depot & Park is something you should not skip. In 1894, the Missouri — Kansas — Texas railway route operated in town.
The settlement served as a water stop for steam engines traveling to Houston in the late 1800s. Until 1957, the terminal provided transportation and passenger service.
It is an excellent idea to start your tour in Katy by visiting the Katy Heritage Society Railroad Museum. It is a tiny museum and depot that is situated close to the railroad lines and now doubles as the city's visitor center. The museum keeps a lot of the original antiques and shows how the depot operated when Katy was a busy train station.
Given its history and relevance to Katy's railroad history, the MKT locomotive out front is one of the city's most popular and distinctive icons. The venue in itself is among the most visited Katy Texas attractions.
4. Sample Wines at the Cellar Door
The Cellar Door is proud to be Katy's first and only winery. All of their wines are made on-site, using fruit from the best vineyards in the country and around the world. A fantastic bottle of wine would be nothing without an equally fantastic customized label, right? Local wine aficionados can also partake in wine tastings, listen to live music on the weekends, or host their own private party.
5. Attend the Equestrian Show in the City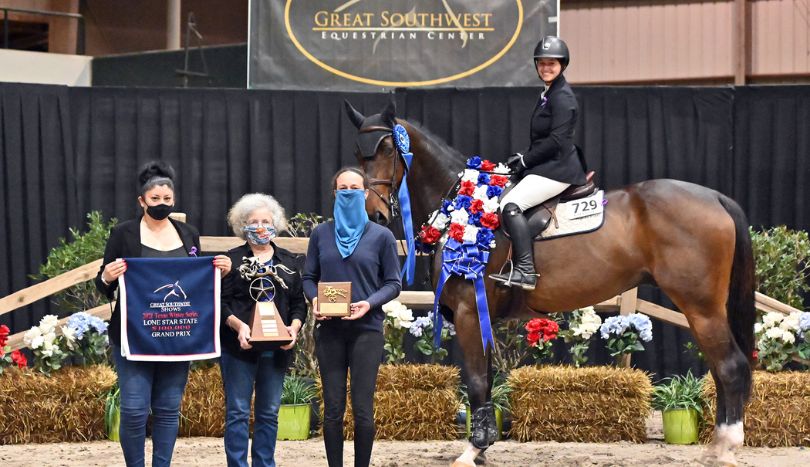 When you're in town, check out the activities and contests at the Great Southwest Equestrian Center. It definitely offers you a thrilling and fun experience, and is one of the best things to do in Katy Texas. It hosts some of the most renowned equestrian competitions in the country.
Every month except July, there is a full calendar of events. Visitors are welcome to attend events that feature breeds like American quarter horses, miniature horses, American saddlebacks, Tunisians, and gamekeepers.
6. Paint your own Ceramics at Ceramics by Tess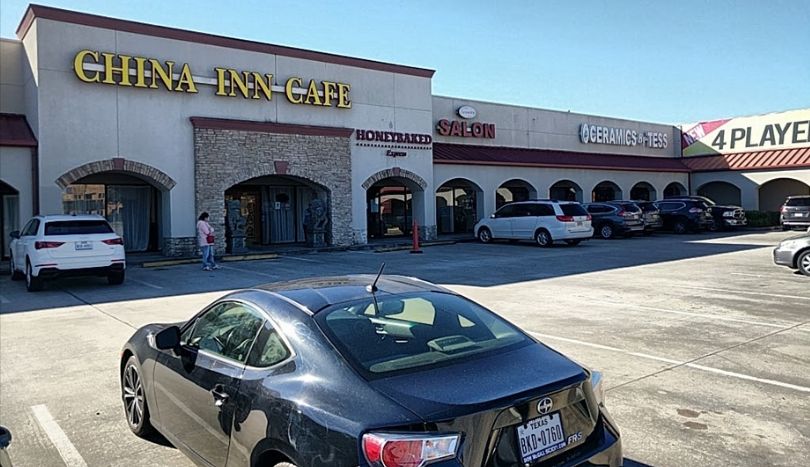 What to do in Katy for creativity? This "paint your own" pottery factory provides a distinctive selection of pottery for unique personalization. There is a wide selection, including bowls, platters, cups, and decorations.
If you want a more in-depth approach, speciality programmes such as clay modeling and painting techniques are provided a few times a month.
7. There are Plenty of Photo ops Locations in the City!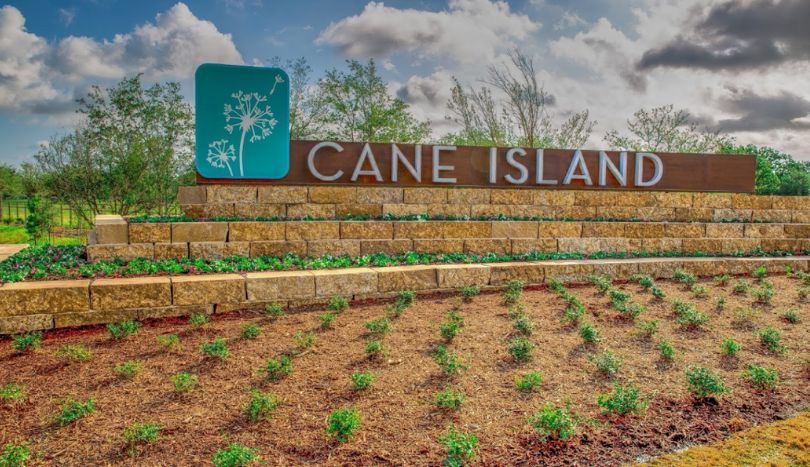 Everybody vouch for the photo-worthy locations to visit. While Katy, Texas is small in size, it offers fantastic photo opportunities. There are unique photo opportunities everywhere, from the old rice silos to the MKT caboose at the Railroad Depot.
Mary Jo Peckham Park, with its green space and fauna, the Greenhouse at Cane Island, the heritage residences, the bronze statues at La Centerra, and 'I love Katy' mural in the downtown area are some of the beautiful places in Katy Texas that you can use as a backdrop.
8. Buy organic at Katy Farmer Market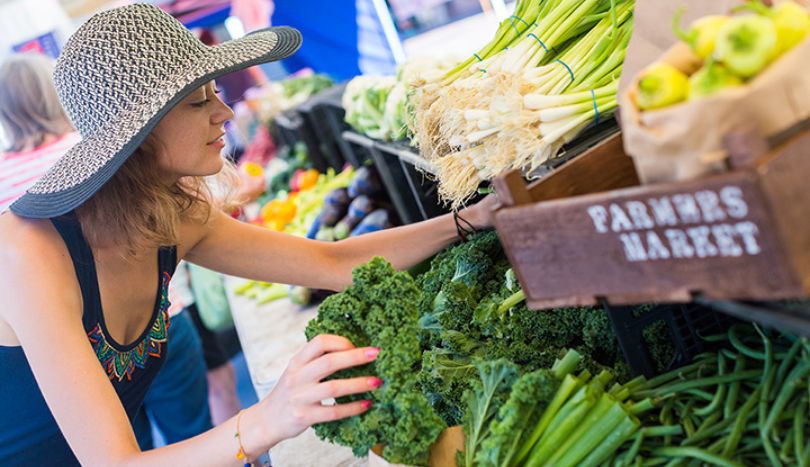 Every Saturday in downtown Katy there is a free outdoor market by the water tower. The monthly market, which runs from March to November, features over 100 merchants offering everything from fresh local produce to handcrafted bath products, cheese and baked items.
The town Square is lined with food trucks. Market day is also a great opportunity to visit the small antique and art shops that line the market's perimeter.
9. Tapas and Drinks Galore at Babaloo International Café & Bar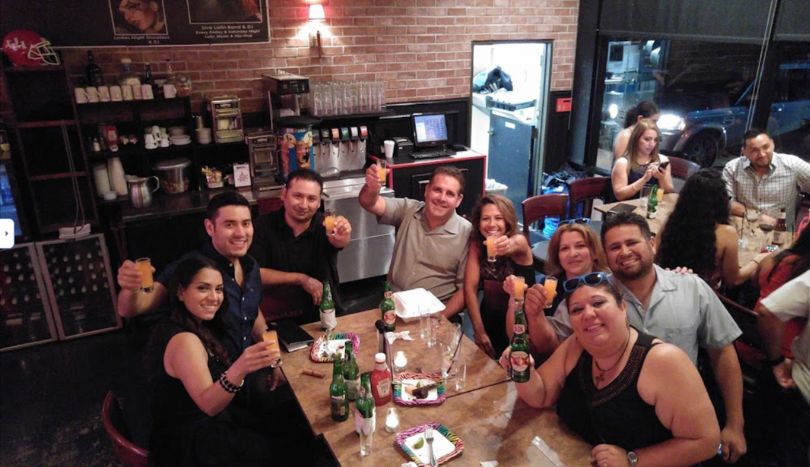 What to do in Katy Texas if you're in the mood of tapas and drinks? Babaloo International Café & Bar delivers on all fronts. The broad and diversified cuisine will satisfy even the most discerning palates.
Tapas are a fan favorite for happy hour or a Saturday out with the family because they are designed for gathering and socializing. And, it is among the fun things to do in Katy Texas with families and friends.
Every Friday and Saturday night, live music enhances the area's distinctive and exotic atmosphere.
10. Marvel at the local artwork at the Art Museum TX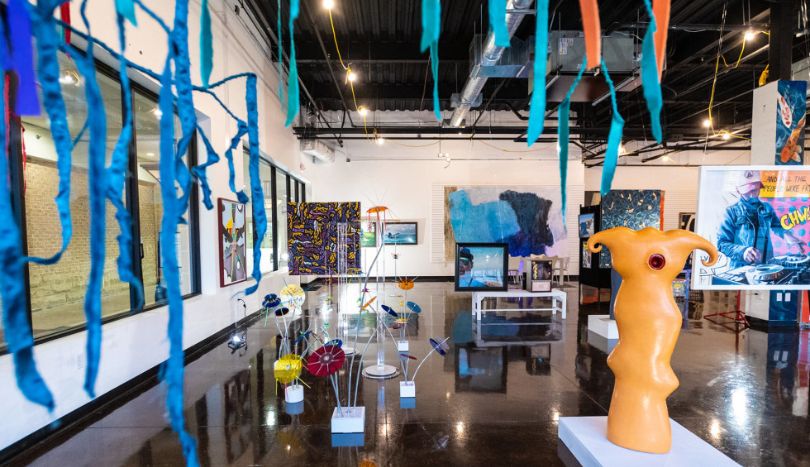 The Art Museum TX is a museum and gallery that features works by local artists. Paintings, mixed media, glass, and statues are among the pieces on display at the displays. The museum is a non-profit organization dedicated to displaying modern art from the region, and is one of the top attractions in Katy.
The visual arts gallery exhibits a variety of artworks to stimulate new artistic possibilities and spark conversations about art in the Katy community.
The LaCenterra outdoor shopping center houses the Art Museum TX, making it simple to identify and visit.
11. Enjoy shopping at La Centerra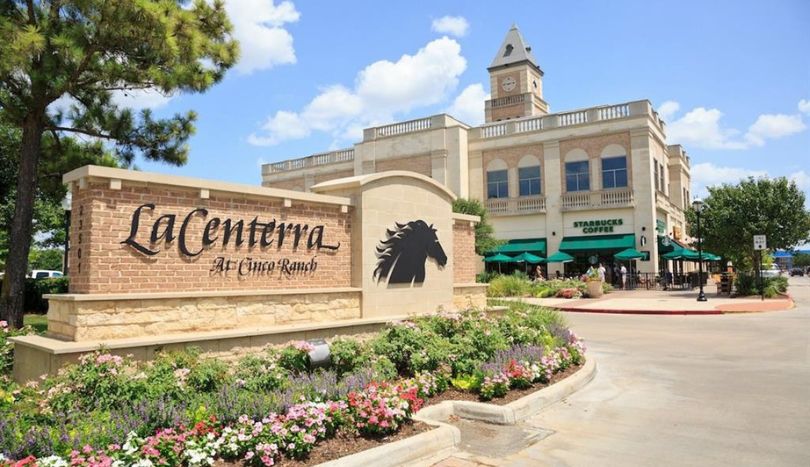 Katy has two significant and prominent shopping districts. LaCenterra at Cinco Ranch is one of the top places to go in Katy Texas which features a boutique-style outdoor retail complex. The commercial districts are designed to seem like old Main Streets, with outdoor businesses and seating places.
You may stop for lunch or dinner at any of the more than two dozen restaurants, which serve anything from coffee and pastries to fine dining.
The Katy Mills Outlet Mall is another significant shopping facility in Katy. This shopping center has over 175 stores. High-end retailers including Cole Haan,Zara, Neiman Marcus, Victoria Secret, and XXI Forever. Katy Mills features a variety of restaurants, a movie theater, and other entertainment options. For those who need to take a break from shopping, there is cozy seating all across the mall, as well as a kids' play area.
12. Learn the city's farming background at Johnny Nelson Katy Heritage Museum
The Johnny Nelson Katy Heritage Museum should be the first museum trip in Katy for history buffs to get a sense of the city's agricultural roots. The museum has a wonderful collection of old farming implements on display because the city has a long history of producing rice.
There are early 1900s tractors on show, as well as signage from agricultural products. There are also antiques from Katy's pioneer and settlement days, as well as images of Old Katy as a booming railroad town.
The museum is free to enter, and you may wander around at your own pace to examine antique images and relics, which are among the top things to do in Katy TX.
13. Zen Hookah Lounge must be there on your to-do list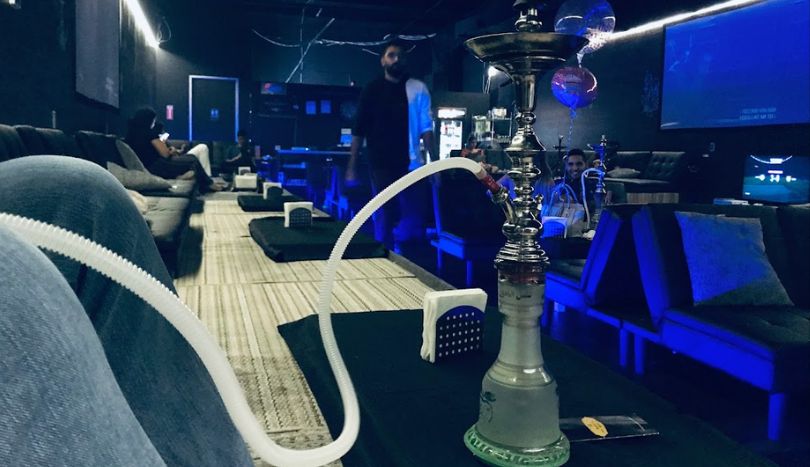 Experience one of the oldest forms of social interaction in a tranquil setting at Zen Hookah Lounge. Customers can kick back, relax, and enjoy hookah thanks to its 'zen' philosophy and are among the top things to do in Katy TX for adults.
Bring a group of friends on the weekend, or try something different; the lounge also has free Wi-Fi. Customers can select from a range of tastes on the menu as well. Hookah on!
Check out: Things to Do in Wichita Falls, TX
14. Mary Jo Peckham Park is a great stop for Families
Mary Jo Peckham Park is one of the nicest parks in Katy to visit. It's a big public park in historic Old Katy with plenty of green space, playgrounds for kids, walking routes, and picnic tables. It is an excellent first stop for families and a terrific place to spend a day outside.
A sizable fishing lake and fountain that are frequently used by local ducks and fisherman are two of Mary Jo Peckham Park's distinctive features.
The lake is part of Texas' Neighborhood Fishing Program and is intended to be an urban environment where families may fish. Every two weeks, channel catfish, rainbow trout, and bass are supplied into the lake.
The park's walking and running path is 0.77 mile long, with dedicated fitness stops along the way. The park offers a tranquil pavilion and huge shade trees surrounding the lake and disc golf course, and is among the top attractions in Katy.
15. Take a day Trip to Houston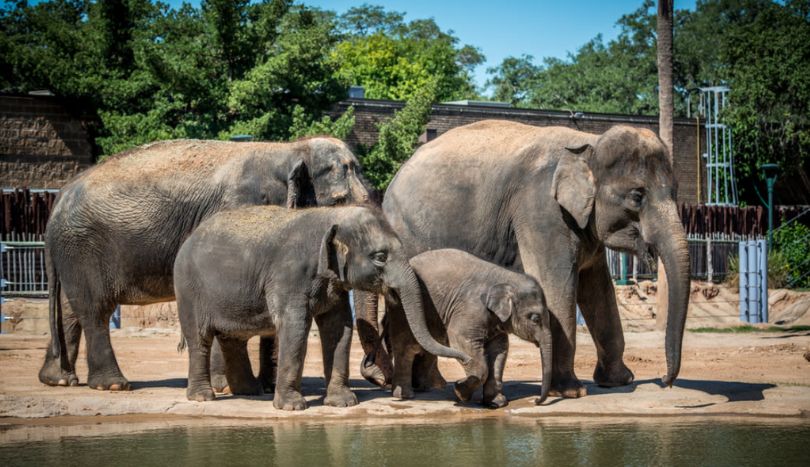 You should plan a day trip to Houston during your stay in Katy because its close proximity has so much to offer. Many of Houston's museums offer one-day museum passes. The Houston Zoo, Houston Museum of Natural Resources, and the Children's Museum are all part of the city's museum district.
There are a lot of free things to do in Houston. One such is going to the Miller Outdoor Theater to watch outdoor musical, theatrical, or dance events.  Downtown's multi-use Discovery Green park serves as a hub for both ice skating in the winter and summer markets.
16. Try your Hand at Pinot's Palette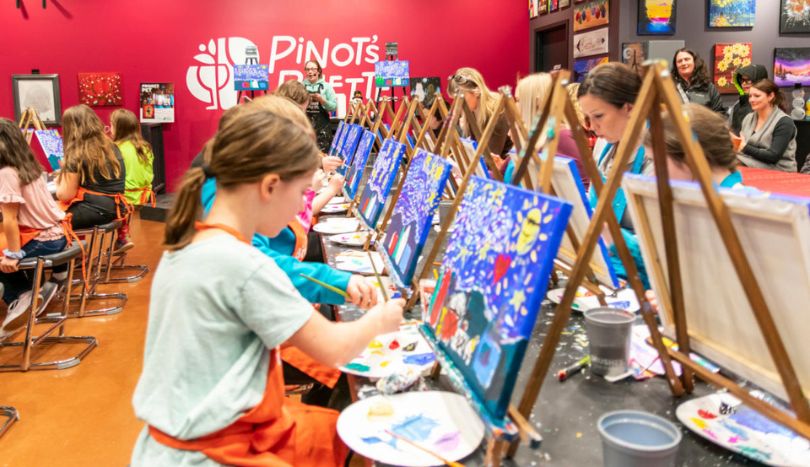 Do you want to channel your inner Picasso? Enjoy your time at Pinot's Palette and indulge into the artistic activity while sipping wine and good company. No prior art expertise is required, and everyone is welcome to join in on a colorful night of painting, and it is one of the fun things to do in Katy.
Bring your own booze, and the Pinot's will take care of the rest.
17. Visit Paul D. Rushing Park to go Birdwatching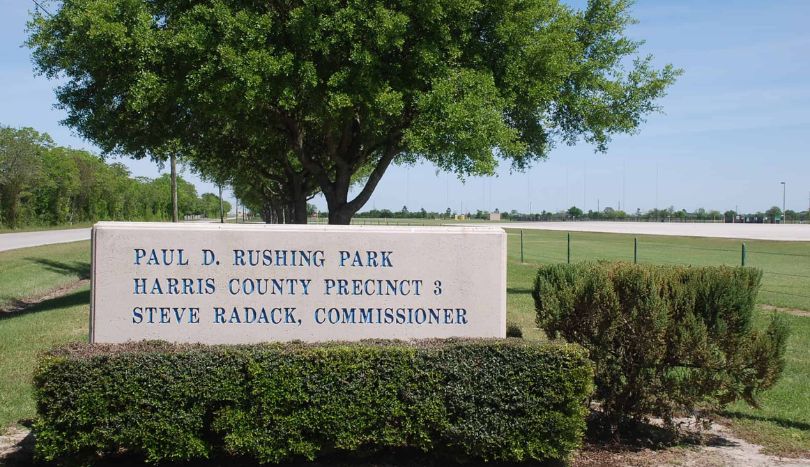 This park features stunning interconnected lakes, expansive vegetation, marshes, picnic tables,a dog park, and baseball fields.
Take a stroll along the boardwalk and enjoy the stunning views of tranquil lakes and beautiful marshes. The sunsets here are quite gorgeous.
You can even come here for your morning workout while taking in the serene ambiance and the magnificent sunrise.
Waterfowls, hawks, sparrows, eagles, pipits, and other species can be found in the park. In addition to birds, you may see alligators, turtles, and other wildlife.
The park is popular for activities including hiking, biking, seeing wildlife, picnics, fishing, taking pictures, and more.
18. Travel Back in Time at Katy Heritage Park
The Katy Heritage Park is designed to look like an ancient village. It features a historic post office and the Humble Oil Recycling Plant, which was part of the Katy Gas Field during WWII.
You can see how the historic village looked in the 1800s when it was a railroad town. This is an extremely enjoyable spot to come with children to learn about Katy's early years. There is also a park surrounding the buildings where you may sit on chairs and have a picnic.
The Katy Heritage Society and the city of Katy purchased the buildings in the Heritage Park and preserved and refurbished them for tourists to explore and enjoy. The Heritage Park and renovated municipal structures provide insight into how the town functioned as part of the railroad system and oil businesses.
The Heritage Park is free to enter, and sightseeing trips are available on the first Saturday of each month. Throughout the year, there are frequently heritage-focused activities, and among the kid-friendly things to do in Katy,
19. Catch a show at World Theater
The World Theater in Katy is a one-of-a-kind performing arts venue dedicated to multicultural shows and community events. Theatrical performances encompass titles ranging from musicals to comedies to drama.
The World Theater has a greater mission: to expose visitors and members of the community to worldwide performance and fine arts. This is a one-of-a-kind performing company that is worth checking out and is one of the unique things to do in Katy TX.
20. Take a Break at Central Green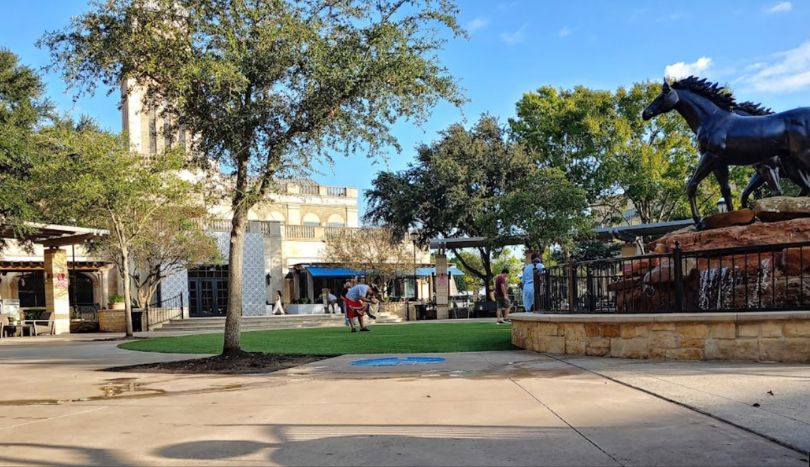 Central Green is a fantastic half-acre green park managed by the Willow Fork Drainage District (WFDD). You can relax and have a cup of coffee, search for the spot that is ideal for strolling, or seek outdoor pursuits. You can have anything you want here, and it is among the top attractions in Katy.
The park is created for outdoor relaxation. It features specially made natural stone benches and a patio with the man-made river stream.
Central Green is close to shopping and restaurants at LaCenterra at Cinco Ranch. Check out the Central Green activities calendar and plan to attend one of the free public events, such as tai chi or yoga on its green lawns.
21. Partake in retail therapy at Katy Mills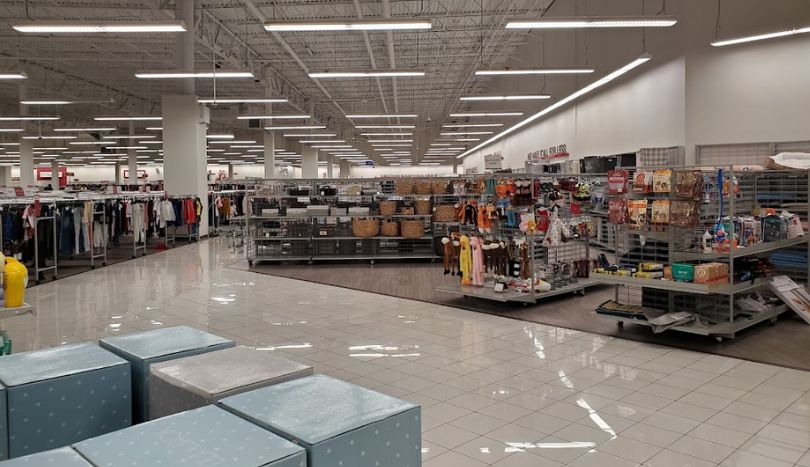 Fossil, Guess, H&M, Levi's, Michael Kors, Nike, Pink, Polo Ralph Lauren, Steve Madden, Tommy Hilfiger, Adidas, Victoria's Secret, and Vans are among the most popular stores in the Katy Mill.
There are numerous restaurants in the food court, including Burger King, ChurroMania, Lou's Cajun Grill, Charleys Philly Steaks, and more.
The mall also has a Disney-themed play area, a carousel, and a bungee trampoline.
It's a great spot to shop, explore, and have a good time.
22. Mason Creek Park is a Great Place to Spend the Day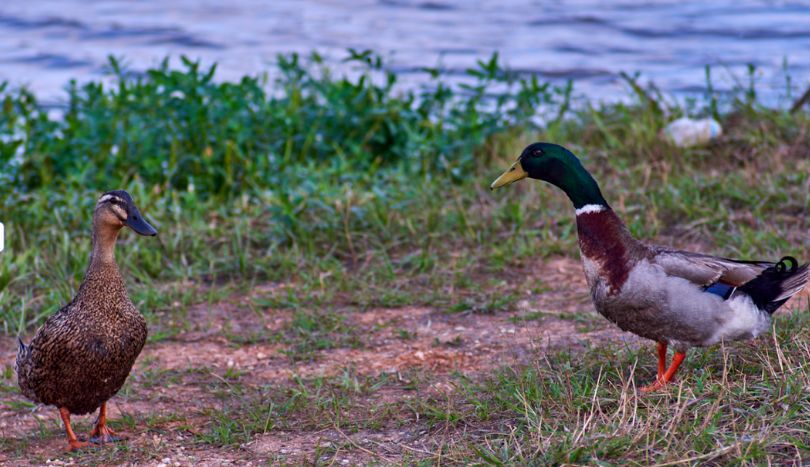 This beautiful park has natural pathways that go alongside Mason Creek.
It is well-known for its hiking, bicycling, and running opportunities. The park also has rich flora and a captivating pond that attracts many anglers.
Hike the verdant trails, admire the natural beauty of the park, try your hand at fishing in the pond, feed the ducks and geese, and more, as there are plenty of things to do in this lovely park.
23. Willow Fork Park is a great place to see Monarch Butterflies
This magnificent park has nicely manicured open spaces, lush vegetation, a tranquil lake, a disc golf course, a kindergarten, picnicking places, a botanical garden, and hiking paths.
The park is home to many magnificent birds and other species, including scorpions, hummingbirds, tortoises, and caimans, and is among the prime attractions in Katy.
Enjoy a relaxing lunch by the lake while taking in the breathtaking scenery.
Watch the brilliantly coloured monarch butterflies at the butterfly garden. Indulge into the pleasant evening stroll on the pathways while admiring the magnificent sunset.
Play a round of disc golf or read a nice book under a tree in the park's peaceful setting.
24. Visit the Katy VFW Museum to learn about History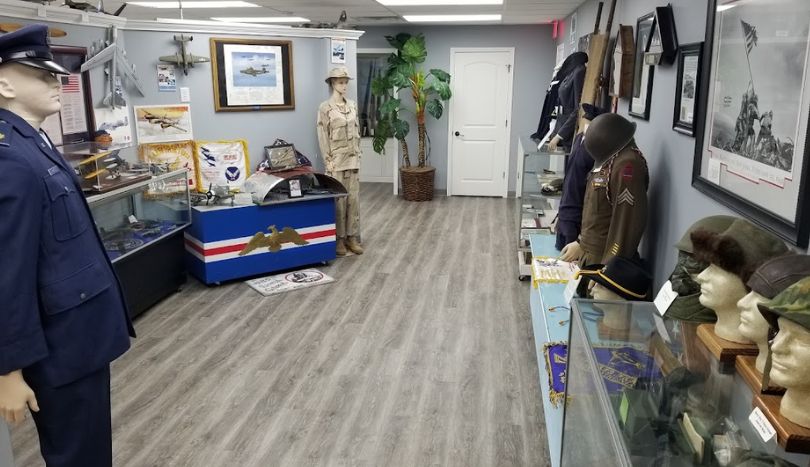 This museum honors the sacrifices made by US servicemen during the nation's wars.
It emphasizes the history of all US conflicts and includes a collection of historical items and war memorabilia. Some of the relics include weaponry, badges, field radios, documents, uniform, emblems, model aircraft, and mores code equipment.
The exhibits date from WWI. The 1996-founded museum welcomes numerous guests from all around the world, and is among the best attractions in Katy.
Visit the museum and look at the unique exhibits that pique your interest.
25. Armadillo Escape Room Adventures will put Your Brains to the Test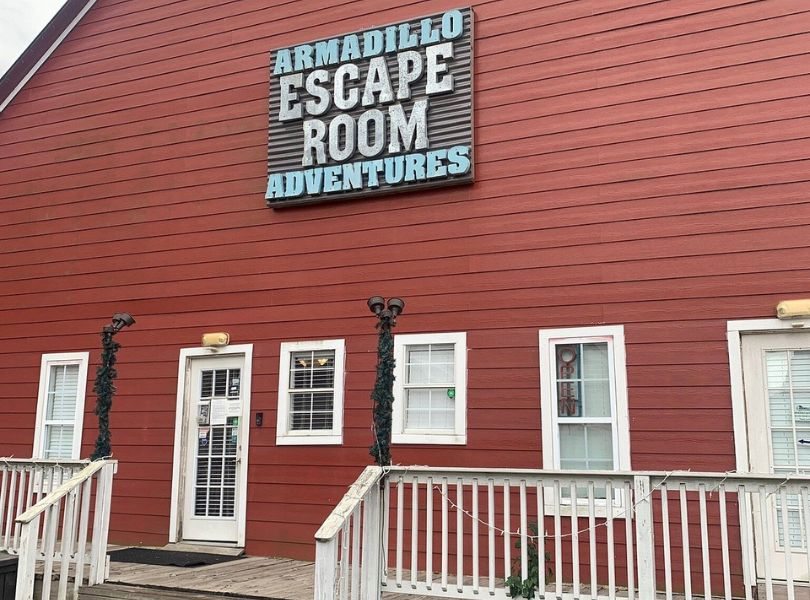 What to do in Katy that sums the perfect vacation? Armadillo Escape Room Adventures is the ideal spot for you, your family, and your friends to have an amazing adventure.
This adventure will be rewarding for everyone who participates because of all the enjoyable riddles that are in store for you.
Whatever your imagination may conjure up, Armadillo Escape Room Adventures will bring it to life in an unforgettable experience.
Best Place to eat in Katy Texas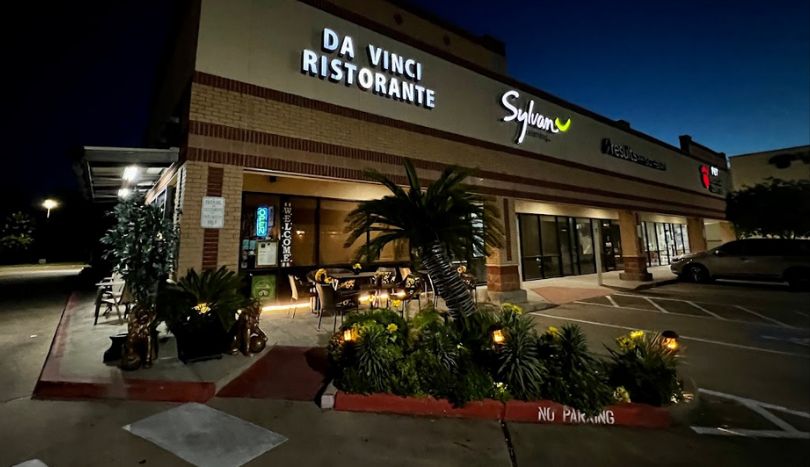 Outside Houston, Texas, Katy is renowned less for its dining scene, yet the city is home to a number of eateries that have helped to make it famous.
Diners from all walks of life and culture find Katy's culinary scene nothing short of a paradise.
This city has a fantastic selection of restaurants serving everything from seafood to Mediterranean feast, alongside a glimpse of Mexican and Southern American flair.
Here are the top 4 restaurants in Katy Texas, that you must visit –
Da Vinci Ristorante Italiano – One of the most well-liked restaurants in Katy for exquisite dining is Da Vinci Ristorante. On Da Vinci's menu, there are several genuine, made-to-order Italian meals, such as velvety shrimp pasta and Vitello Prosciutto. Along with these, there are nightly specials like filetto gnocchi, which consists of filet mignon, sun-dried tomatoes, and brandied mushrooms on a bed of gnocchi.
Antonia's Restaurant – The family-oriented menu and environment of this restaurant will appeal to both the young and the young-at-heart. When the weather is great, head to Antonia's Cucina Italiana and take a seat on the patio for some informal dining. We recommend their Calamari Fritti, which consists of sliced cuttlefish rings fried then mixed in a lemon red sauce with banana peppers.
Local Table – Assume you want to go to a restaurant that specializes on locally sourced foods and has vegan and vegetarian alternatives. In that scenario, Local Table is one of the best restaurants in Katy. A must-try item on their menu is the Grilled Salmon with Iceberg Wedge Salad.
Los Cucos Mexican Restaurant – It's one of the top restaurants downtown, serving delicious, original Mexican food on colorful platters in a vibrant typical Mexican setting. Some of their food arrives fresh, sizzling on a hot pan, so you can enjoy cooking on your table while sipping their colorful margaritas. The Fiesta Grande Pack, which includes everything you need to prepare your own fajitas, is the most popular item on their menu. Chicken, tortillas, rice, fried beans, chile con queso, pico de gallo, and more dishes are all included.
Best Place to stay in Katy Texas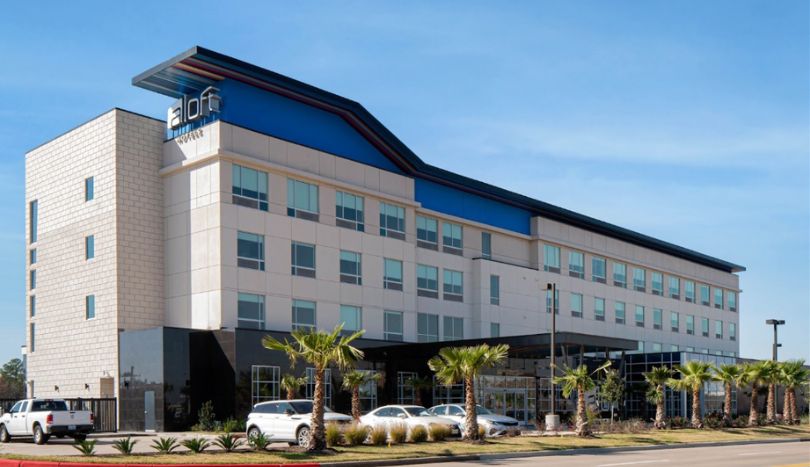 Katy, Texas, is a tiny but rapidly rising suburb west of Houston. Katy hotels are more popular than ever before, thanks to their closeness to Houston and the surge in new waves of tourists. Here are the top 4 accommodation that suits your vacation –
The Aloft Houston Katy by Marriott – If you want to stay in a premium hotel in Katy, Texas, The Aloft Hotel by Marriott is your best option. This hotel provides visitors with spacious rooms and a variety of services such as free Wi-Fi, free parking, an Electric Car Charging Station, and more. The hotel's location is also very convenient, as it is close to major highways.
Renaissance Katy Hotel – The Renaissance Katy Hotel is the place to stay if you're seeking a premium hotel in Katy. This hotel has spacious rooms, many of which include a balcony or patio. This hotel also offers a variety of services, such as free Wi-Fi, complimentary breakfast, and parking. The Renaissance Hotel also boasts an on-site restaurant and bar where you can relax with friends and family over a meal or a drink.
Hampton Inn & Suites Katy – The Hampton Inn & Suites Katy is the best option if you're looking for a hotel in Katy, Texas, that provides excellent amenities at a reasonable cost. This hotel offers big rooms as well as free Wi-Fi and parking. The hotel's personnel is nice, so you'll have a great time here.
Holiday Inn Express & Suites Katy – Consider staying at the Holiday Inn Express & Suites Katy if you need a large hotel room in Katy, Texas. The rooms at this hotel are spacious, and many of them have a balcony or patio. This hotel also offers a variety of services, such as free Wi-Fi and parking.
Conclusion
Ultimately, there is a lot to enjoy when visiting Katy, Texas and it's something that your family might want to consider doing for a day or weekend trip. You can bring your family for a hike in the park and then stop by the Katy Depot Museum. You can explore the variety of local shops, parks, and museums. However, many residents of Houston have families that live in Katy and they do this on an increasingly more regular basis. After all, it's only 30 minutes outside of Houston, so there is no need to fly to New York City when you can enjoy some time outside of the city in the small town of Katy.
See More in Texas:-