Looking for the best things to do in Evansville Indiana? You have landed at the right place. Beyond the towering skyscrapers and dazzling city lights, in this enormous industrial powerhouse, Evansville holds so much promise.
Evansville also has a convenient location beside the 900-mile-long Ohio River, where you may relax and unwind. The city's charm is enhanced by undiscovered natural gems.
Discover its rich cultural heritage by visiting historical sites that have been meticulously conserved for future generations. Visit one of their local restaurants and sample their cuisine. Take a stroll in the Downtown area as there are plenty of things to explore here with your friends, family or if you're going solo.
Still, you wondering what to do in Evansville check out these fun things to do in Evansville Indiana you'll never regret – 
1. USS LST Ship Memorial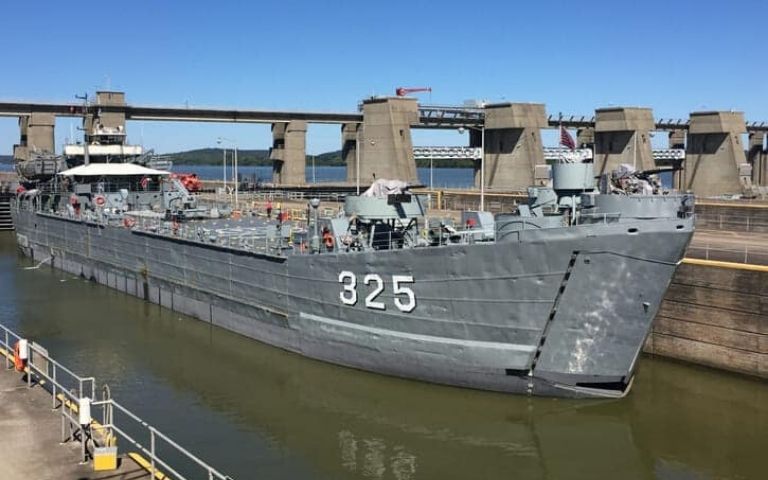 The USS LST Ship Memorial honours the landing ship that was meant to drop combat tanks, ammunition, automobiles, and personnel onto the enemy shoreline. They were developed in 1942 and developed for WWII.
LST-325 is a one-of-a-kind attraction in Evansville that should be on your bucket list. It's one thing to view a warship on exhibit in a museum, but it's quite another to ride aboard one.
Why you should go – There's enough military history for kids to learn about as the experience in itself is eye-opening. The ship was involved in missions during WWII, the most significant of which was D-Day at Omaha Beach in Normandy. She also participated in Operation HUSKY and the 1943 invasion of Sicily. It is the most kid friendly things to do in Evansville Indiana.
Primary attraction – Visit the main deck, the dining porch, the cabins, the torpedo deck, the rear of the ship, and the commanders' quarters, See the relics, diaries, archives and images from the ship.
2. Evansville Museum of Arts, History, and Science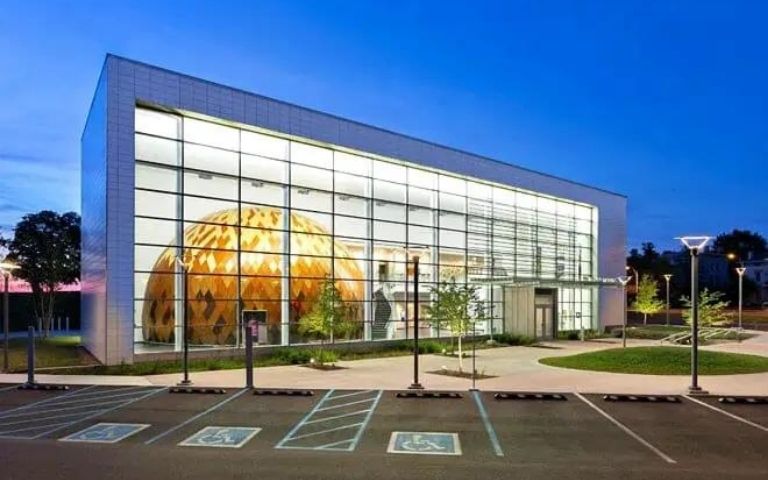 The Evansville Museum brings art, history, and science to life. It aims to bring communities closer together by preserving the past and cultivating today's treasures.
Located in the downtown historic district, the museum has been the primary attraction in the city since 1874.
Since its inception in 1904, this museum has accumulated about 30,000 pieces of artefacts covering a wide range of topics such as fine arts, decorative objects, heritage, archaeology, and local history.
European and American paintings from the 16th to the 20th centuries, a prototype of 19th century Rivertown, and the exhibition that displays the prehistoric culture of America, Asia and Africa are among the numerous highlights.
Why you should go – The community of Evansville, at an early age, indulged in the various subjects and interests that influenced and gave the greatest intellectuals from the 18th and 19th centuries. Attending this exhibition will give you access to a rare pass to grasp the complexities of arts, history, and science, as well as their intertwined relationships.
Primary attraction – The Koch Immersive Theatre, which has a giant 40-foot round dome with a 360-degree projection and provides visitors with a captivating visual experience, is one of the most interesting aspects of the museum. Looking for things to do with kids in Evansville? This is the best place to venture for families and kids will guarantee a cool and exciting experience.
3. Bosse Field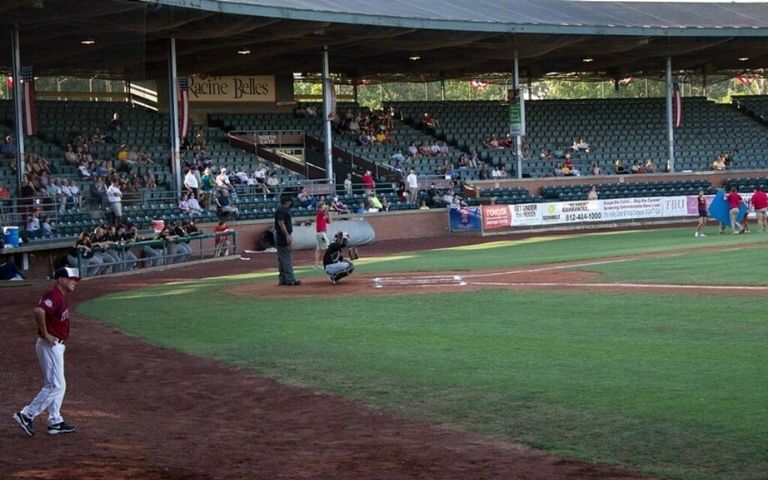 This is a must-visit attraction in Evansville for every sports fan. Bosse Field is one of the country's oldest baseball stadiums. It was completed in 1915 and is now home to the Evansville Otters. It is one of the oldest baseball fields in the United States.
Fans of baseball will enjoy watching a game here. With its broad stands, vintage layout, and eclectic atmosphere during games, it evokes nostalgia.
Why you should go – Watching a baseball game in the oldest ballpark is one of the best things to do in Evansville. Nevertheless, Bosse Field not only allows you to watch exciting events, but it also allows you to be a part of its rich history.
Primary attraction – Look forward to some exciting baseball match-ups that will pique your interest. The season starts in May and lasts until early September. Bring your entire family to the Bud Lite Lime Patio for a pre-game picnic or an event. At last, this attraction is the family things to do in Evansville Indiana.
4. Wesselman Woods Nature Centre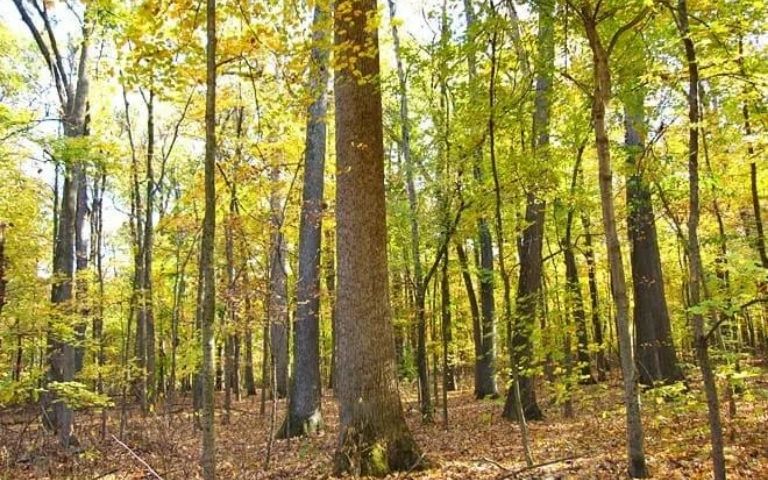 Wetlands spread in 35-acres of land are part of the Wesselman nature-society which was recognised as Indiana's largest urban wetlands. It has unique biodiversity, with sloughs, swamps, and riverbanks among its natural ecosystems. Tourists can enjoy a two-mile walking track across the marsh, which is dotted with wooden walkways.
It contains 200 acres of the virgin natural aquatic wilderness area, which is home to over 300 varieties of blooms, 150 bird species, and a variety of animals.
Why you should go – One of the most ideal places to visit Evansville Indiana this weekend to refocus and rediscover inner calm. Travelling with children is not a problem because your guides can accompany you on walking along the trail. A unique nature playscape is also available for your little ones to enjoy. This could be the best things to do in Evansville this weekend.
Primary attraction – Tourists can enjoy a two-mile walking track across the marsh, which is dotted with wooden walkways. To walk easily on the trail, put on good hiking boots. To preserve nature's unspoiled charm, make sure to follow your guide's instructions and avoid walking off the track. Take photos of this beautiful natural spot that you may share on social media. This experience in Evansville is worth remembering as it is the most romantic things to do in Evansville Indiana.
5. Burdette Park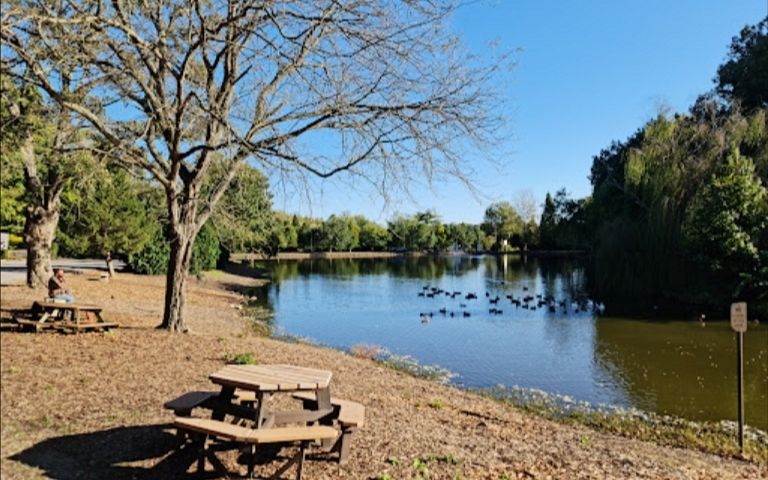 One of the top recreational sports in Evansville is a 170-acre full of amusements, fun and adventure. This woodland is perfect for trekking and cycling as visitors are likely to experience new things in every season.
The main entrance is located behind the park's Discovery Lodge, although there are numerous other more rudimentary trails to explore for nature lovers. There are also natural lodges with modern facilities available for rent, as well as big woodland campsites.
Why you should go – It is heaven for outdoor lovers. Every season has its own beauty, which visitors can enjoy. It contains a huge public pool that holds a multitude of events throughout the year. It is the perfect fun things to do in Evansville for adults.
Primary attraction – The Burdette Park Aquatic Centre, which includes an Olympic-size pool with two ledges, a luxury family pool with waterfalls, and a kid's pool, is open throughout the summer.
6. Children's Museum of Evansville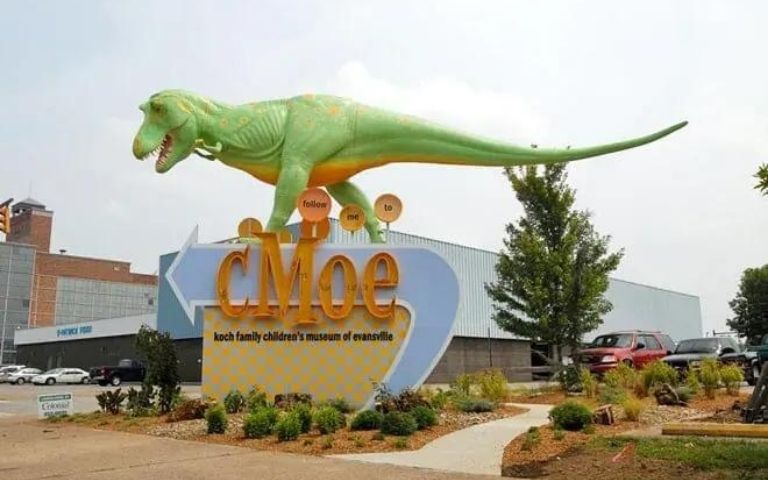 It is more than a children's museum. Located in downtown Evansville is an 18000-square foot art deco that houses an eclectic mix of exhibitions, galleries, programs and activities.
The museum is divided into a number of interactive, engaging zones, such as Live Well, which promotes relationships with food, and Work Smart, which features stations that encourage children's interest in robotics and technology.
Why you should go – An engaging learning experience is something that no child would refuse and is the most kid friendly things to do in Evansville Indiana. The Children's Museum of Evansville may be one of the best downtown destinations for allowing your children to better understand the world. It can also help them interact socially by bringing them closer to their contemporaries.
Primary attractions – Climbing Moe, the two-story Duck, playing the laser guitar, having a splashing good time on the Wet Deck, and chatting with a talking mannequin of Mark Twain are some of the museum's most popular attractions.
7. Willard Public Library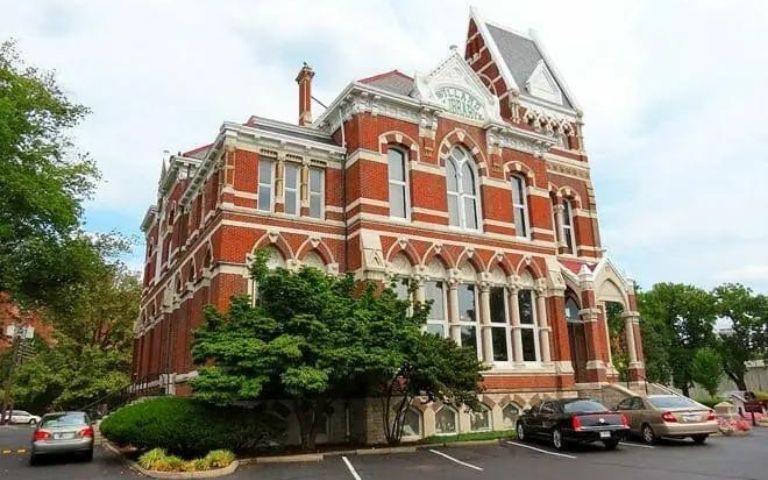 State's oldest library built inside a Victorian-Gothic era building is a beautiful site to admire because of its grand staircase and graceful window cases. There is also a spooky side to the library in the form of a resident ghost known as the Grey Lady.
Why you should go – Willard Library is one of many interesting locations to see in Evansville. This library may teleport you to the renaissance era due to its physical attraction, thus helping you learn and explore simultaneously. Inside the library, bookworms will have a delight. The services available at Willard Library, on the other hand, can help children develop a love of reading. You can vouch for this as the free things to do in Evansville Indiana
Primary attraction – Attend library reading sessions to meet new friends who have similar interests. You can also enrol your children in their own reading programme if they enjoy reading. Willard Park, a 3.5-acre park outside the library, is a great place to relax while perusing your favourite author. The library hosts tours every year in the month of October, sharing ghost encounter experiences dated1937 until the present.
8. Reitz Home Museum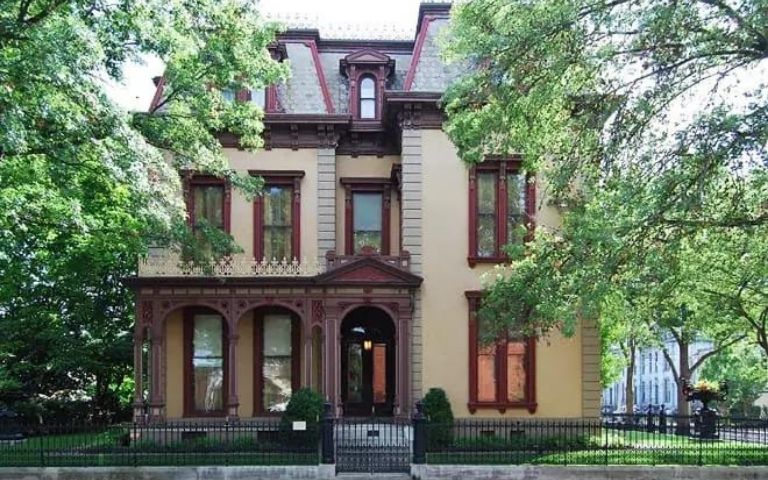 Visit the Reitz Home Museum to experience the splendour of Evansville's past. The museum, which was built in 1871 by John Augustus Reitz to showcase his prosperity and high status, depicts the family's history and everyday life, as well as their contributions to Evansville's community.
Why you should go – Given the world's transition to modern and contemporary architecture, Victorian mansions may be hard to come by today. Looking back on previous trends might provide inspiration for how to go forward in the future. Students studying architecture will benefit much from a visit to this priceless jewel.
Primary attraction – With its beautiful chandeliers, coloured glass panels, white granite chimneys, hand-painted walls, Spanish entrance gates, and complex wood floor patterns, it is one of the oldest surviving Victorian buildings. A guided tour is available, and visitors can savour the old-world splendour of French architecture which must fit under 'things to do in Evansville for couples' category.
9. Tropicana Casino Evansville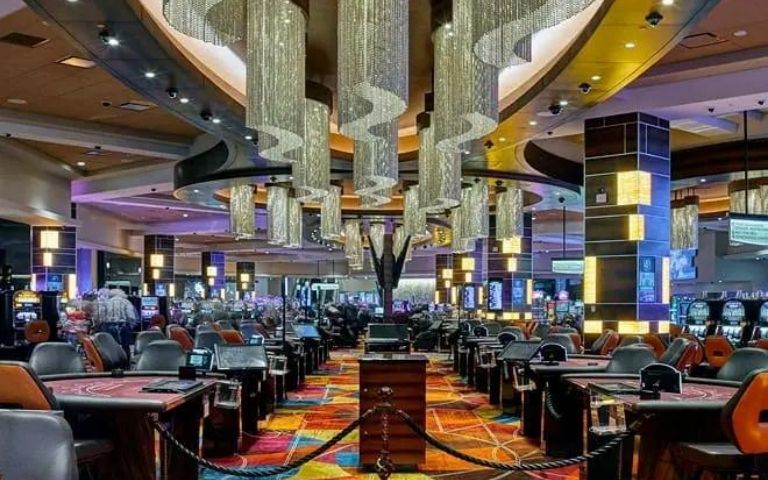 The Tropicana in Evansville recently became the state's first property casino, bringing a taste of Vegas to Indiana. This includes a combination of casino and hotel as the complex caters to deep-pocket visitors looking for a place to bet and stay.
Where you should go – Looking for fun things to do in Evansville this weekend? This is an excellent location to go if you want to spend an evening leisurely betting. It boasts a stylish scene with dazzling lamps and jazz music. If you're travelling with pals, the club is a great place to go for a fun night. Visitors can try their luck at slot machines, baccarat, lottery, and blackjack on the entertaining game consoles and tabletop.
Primary attraction – With its 45,000-square-foot casino, two four-star hotels, a convention centre, boutiques, pubs, cafés, and a clubhouse, the entire complex draws a large number of people. Daily live bands are organised here. The casino has 1,175 poker machines, over 30 blackjack tables, an eight-table online casino, and more for those who want to try their luck.
10. Mesker Park Zoo and Botanical Garden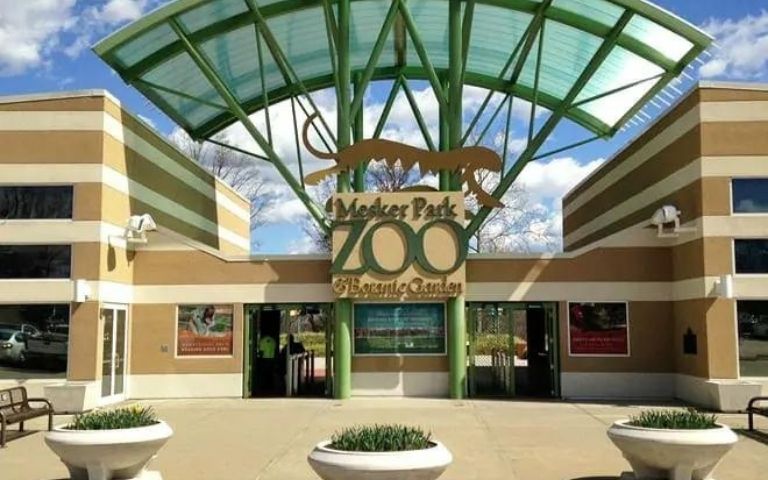 This zoo in Evansville has been operational since 1928 and is open to the public 365 days a year. It is one of the first zoos in the country to use stone walls instead of cages as a boundary for enclosures.
Jaguars, capybaras, orangutans, black flamingos, and Cuvier's miniature alligators live in this living indoor tropical ecosystem.
Zebras, rhinos, sloths, Bengal tigers, Mexican grey wolves, and red bulls can be found in various habitats. The surroundings are filled with attractive nurseries, and every February the park hosts an Orchid Escape event when the jungle is ablaze with vibrant blooms.
Why you should go – The garden teaches both children and adults about wildlife. It aims to combine entertainment with awareness to provide lasting memories for everyone. The zoo is one of the cheap things to do in Evansville Indiana because of its low admission charge. Membership for adults starts at USD.
Primary attraction – Meet diverse species of mammals from South America, North America, Asia, and Africa, on a day tour around the zoo. After wandering throughout the park, you'll feel as if you've been on a globe tour. Try out their rides and activities, such as feeding a zebra, to make your visit even more memorable. You can grab a quick bite at the Rainforest Grill or the Concessions Cart if you get hungry.
11. Angel Mounds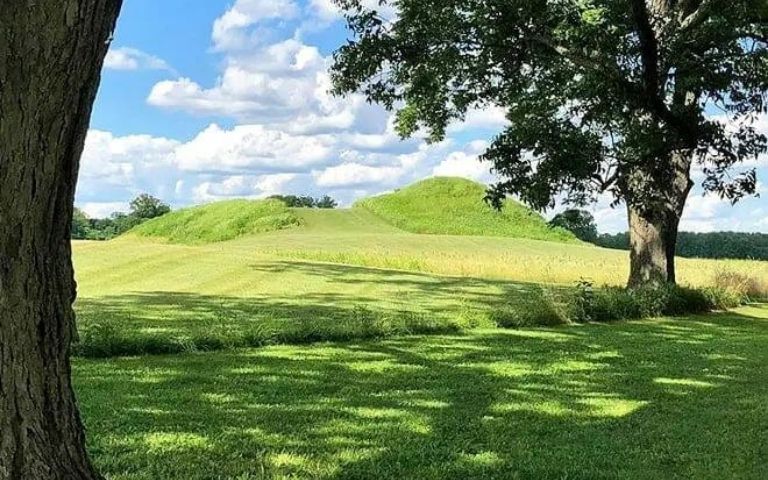 Located along the Ohio River, the site provides a welcome break from the hustle and bustle of daily life. Apart from its tranquil settings, the mound also offers a quick cultural tour dating back to the early 1000s.
The state historic site is a 600-acre prehistoric site that allows visitors to learn about the Middle Mesoamerican indigenous lifestyle and culture who lived there between 1100 and 1450 AD. The twelve structures that may still be seen at the site were used as dwellings and sacred places.
Why you should go – History lovers must visit here to learn about this centuries-old culture that perished long before the arrival of European settlers. It is one of the most engaging things to do near Evansville IN.
Primary attraction – Start your day off well by hiking or biking the four-mile Angel Mounds Loop Trail. It's one of the most satisfying things to do in Evansville, Indiana, especially when you're with your family. At the conclusion of the walk, you'll be pleasantly delighted by the beautiful surroundings. You can also visit the site's educational facility, where you can learn about the Angel Mounds' early settlers through brief history and archaeology. It is one of the best things to do in Evansville Indiana.
12. The Eastland Mall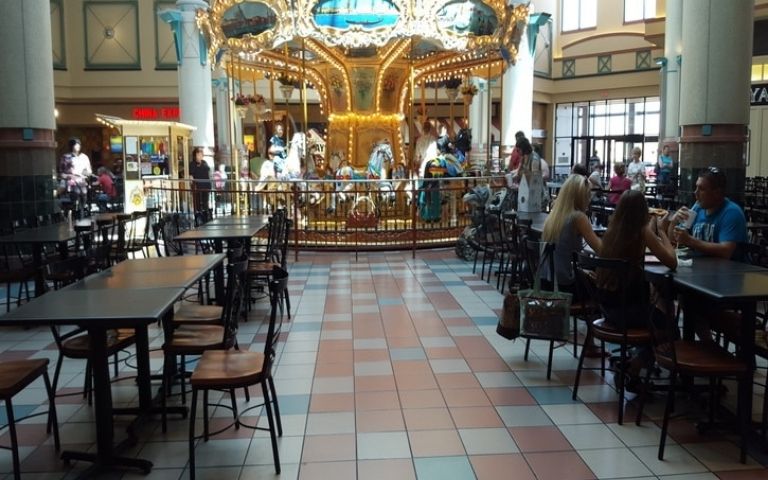 Are you on a shopping spree? Then, the best place would definitely be Eastland Mall. It has more than 120 boutique stores, cafes, and pubs including TGI Friday's and Popeye's.
There is also a food court with a range of cuisines. For locals, this is a popular hangout spot. As a result, it is frequently packed, particularly on Saturdays and Sundays.
Why you should go – Looking for things to do indoors in Evansville Indiana? When it's rainy or cold outside, you can visit here for indoor activities. Men's, women's, and children's apparel may be found in plenty throughout the mall. With the superb range of restaurants and cafés in this two-level shopping complex, you'll never go peckish. Looking for things to do in downtown Evansville? The answer is right here.
Primary attraction – The mall has a fantastic food court with a variety of quick alternatives, including Chick-fil-A and a TGI Friday's restaurant. Parents can relax and enjoy the mall's calm ambience while their children enjoy a golf course and toy rides.
13. Evansville African American Museum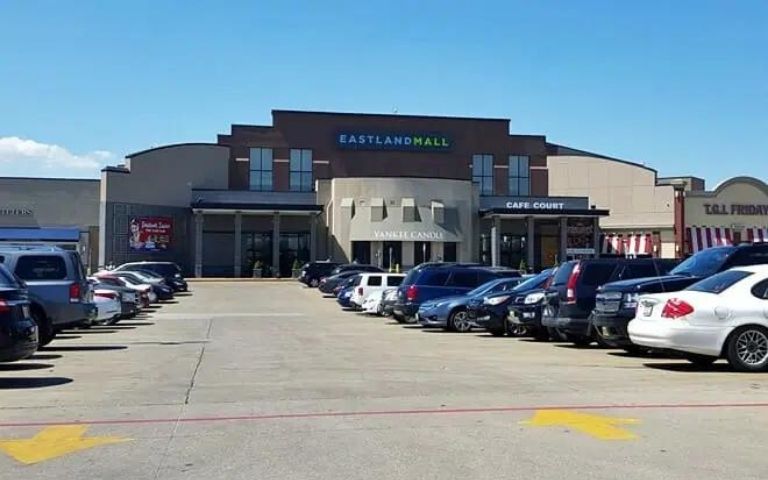 Inaugurated in 2007, this first-of-its-kind museum chronicles the African American community in Evansville's life, hardships, and accomplishments.
Inside, a preserved section of an original house depicts what it was like to live in the 1930s, while the rest of the building is a contemporary art gallery.
Why you should do – African Americans deserve praise for all that they have contributed to society. Learn more about them as this museum highlights their history, lifestyle, and legacy, which we should all be aware of. This is regarded as one of the best things to do in Evansville Indiana.
Primary attraction – The Baptisttown area, which became the focus of Evansville's African American community, is the subject of the museum. There were universities, churches, community centres, shops, and an infirmary on the island. The museum features extensive historical displays as well as a model of a 1930s apartment.
14. Evansville Wartime Museum
We've seen that throughout WWII, Evansville was a key industrial hub, with several major industries shifting to guns, ammo, and automobiles. In addition to battleships, the city became a manufacturing hub for the P-47 Thunderbolt military jet, producing 6,242 P-47s throughout the war.
The facility was located near the Evansville Regional Airport, and today a museum on a runway commemorates the city's remarkable production and efficiency during WWII.
Why you should go – Evansville was a major military manufacturing hub during WWII. P-47 fighter planes, LSTs, tanks, munitions, armour, and armaments were all produced there. Visitors can learn about Evansville's role in the battle and see vehicles and artefacts through a variety of interactive displays and the most fun things to do in Evansville Indiana.
Primary attraction – Tarheel Hal, an authentic P-47 jet created with sophisticated industrial machinery during war, is the focus of the Evansville Wartime Museum.
15. Gattitown Evansville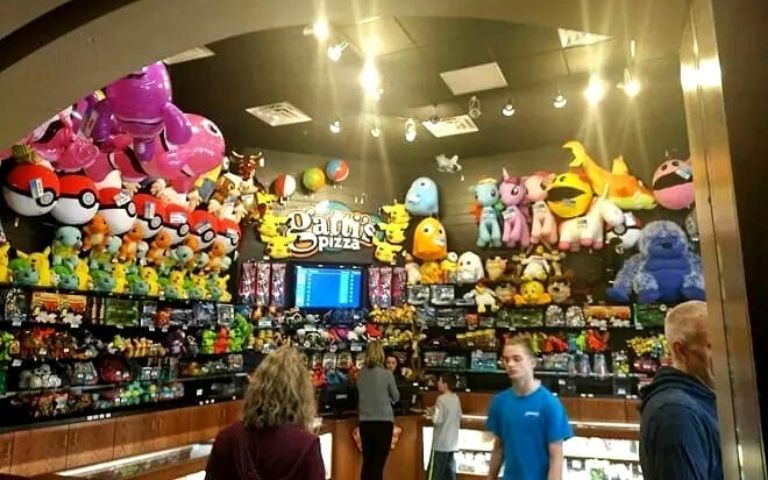 Gattitown Evansville has everything for the whole family! Nearly 20,000 square feet of fun! Schedule a family gettogether in Gattitown to have an experience they will never forget.
Why you should go – Food and activities, particularly for children, should not be divorced. Allow your children to fill their bellies while bike racing with their counterparts at Gattitown.
Primary attraction – Pizza, pasta, a fresh salad bar with over 50 dishes, desserts, and more are included in the all-you-can-eat buffet. With the purchase of a meal, children and adults can enjoy rides and activities. It is the best family things to do in Evansville Indiana.
In the End
The bottom line is that Evansville and its neighbouring areas offer one of the best low-key weekend getaways. You can visit and explore the beautiful sights of this area, with your friends and family or even on your own. There will undoubtedly be many new things to see and do during your stay, particularly if this is your first time visiting this gem.
If you would like to visit and explore Evansville, this guide will help you out a lot! I hope it provides lots of useful information for your vacation planning if you're looking for the best things to do in Evansville today or in the near future, as the charm of Evansville will never fade away.
More in Indiana