The county seat of Pennsylvania's Erie County, the city of Erie is on the southern side of Lake Erie. It is the largest city in Northwestern Pennsylvania, and the sixth largest city overall in Pennsylvania is Erie. The city is referred to as the "Flagship City. The industrial industry in Erie is still very important to the local economy. During the middle of the 19th century, Erie was a significant railroad, fishery, and shipbuilding hub. The magnificent tours of the city are presented by the remarkable things to do in Erie, PA.
What is There to Do in Erie, PA?
This port city in Northwestern Pennsylvania, often known as the Gem City, has become a popular tourist attraction. State parks and forests, as well as other natural retreats, are all located close to the city.
In addition to the outdoor excursions, the contemporary and exciting game areas, live entertainment, and theater will keep you occupied all night. The downtown area is packed with eateries that provide regional cuisine, while brewers offer visitors their unique beers.
1. Musical Night at Erie Playhouse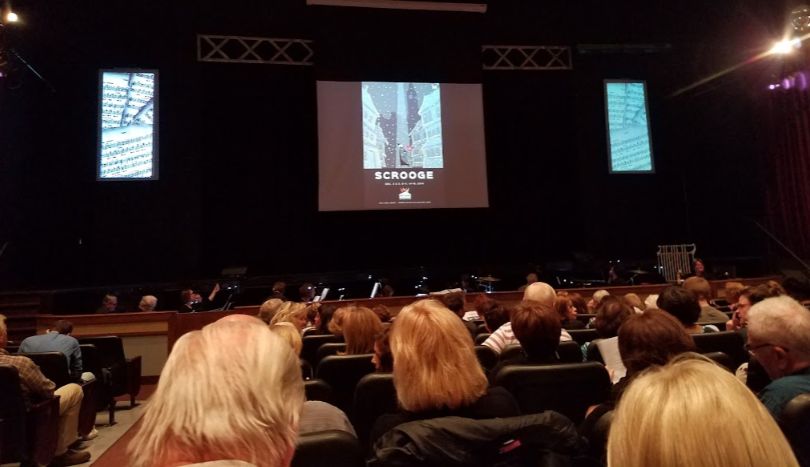 The Erie Playhouse was established more than a century ago with the goal of providing high-quality live theater to the Erie area. The moonlight continues to shine over the Erie Playhouse, the country's 12th oldest community theater. The season at the Playhouse includes high-quality dramas, plays, comedies, recitals, and musicals.
When you're in town, you can check their calendar and reserve a seat at the theater. The 12,000 square foot arena features a capacity of 424 people, as well as wheelchair-accessible seats and restrooms. The proscenium-style stage is ideal among Erie PA attractions.
2. Gallery Night at the Erie Art Museum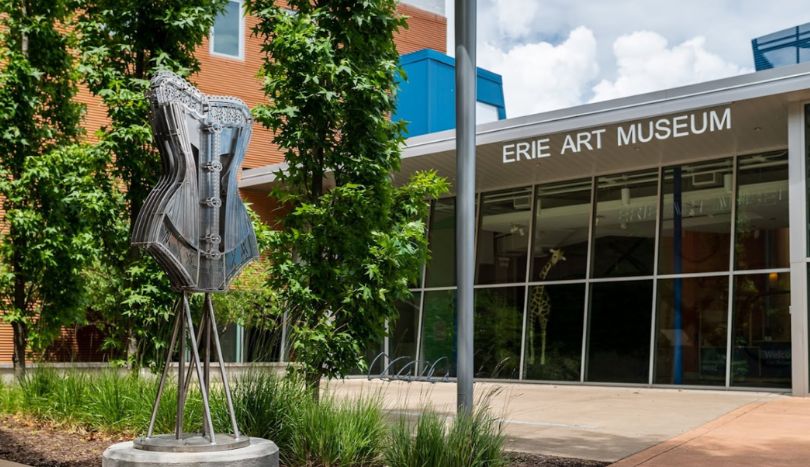 The Erie Art Museum is strategically situated in the arts and culture hub of downtown Erie. The museum complex is adjacent to several downtown entertainment venues, restaurants, and stores. The museum has nearly 8,000 pieces in its collection, with a focus on American ceramics, Indian bronzes, Tibetan paintings, and photography.
This museum, in addition to its usual activities in Erie PA, hosts unique artist exhibits, Gallery Nights, an annual Juried Spring Show, special events, Saturday tours, and events throughout the year. Every ART After DARK, the Art Museum is thrilled to choose excellent regional and local bands.
3. The Erie Maritime Museum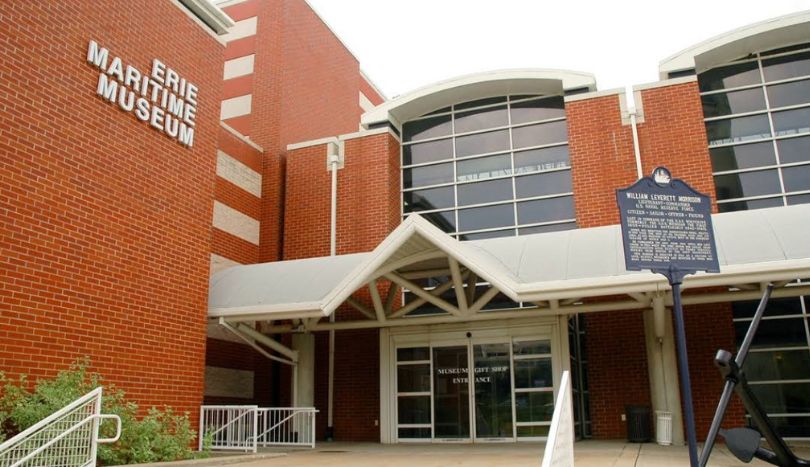 The Erie Maritime Museum houses Erie's flagship USS Niagara and the Lettie G. Howard Schooner. It also presents the legacy of the Greater Erie region and the War of 1812. The U.S. Brig Niagara and operational sailing vessel is anchored behind the museum and is the major display of the museum.
Grand Hall – Nydia Exhibit, Commercial Fishing Gallery, Joe Moran Art Exhibit Gallery, Wooden Boat Gallery, Biloxi Seafood Factory Gallery, and Environmental Gallery are the entire displays at the gallery. They also provide guided excursions for parties of ten or more. Tours can be tailored to your group's specific requirements.
4. Historical Tour of the Hagen History Center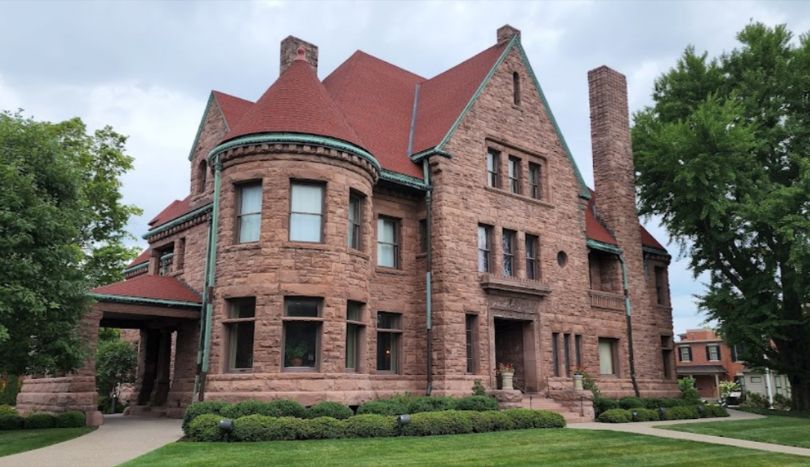 Earlier known as the Erie County Historical Society, comprises five areas that showcase Erie County's heritage over the last two hundred years. The New Exhibit Building, Wood-Morrison House, Watson-Curtze Mansion, King-Mertens Archive Building, and Carriage House are among the displays. The museum is available for stuff to do in Erie PA.
Throughout its operation, the Carriage House held transportation vehicles ranging from carriages to cars. The Watson-Curtze Mansion, built in 1891, contains a Richardsonian Romanesque style with 24 rooms packed with amazing architecture, a ballroom, 12 fireplaces, stained-glass windows, and a solarium.
5. Don't Miss the Ballet Performance at Warner Theater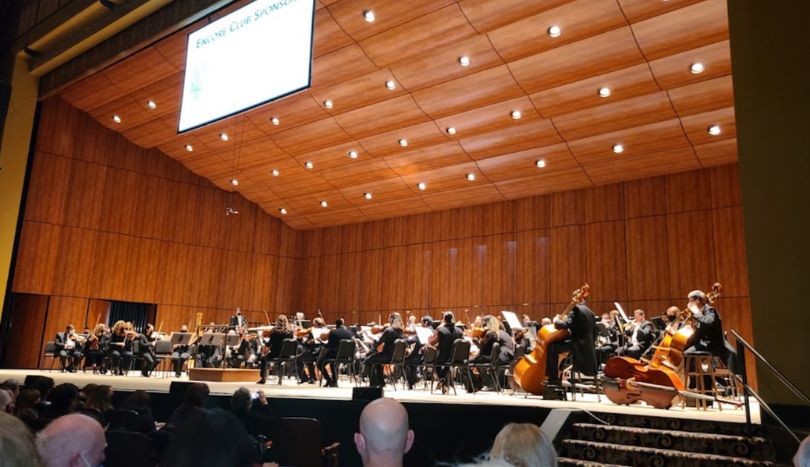 The world-famous Warner Bros. commissioned the construction of this magnificent edifice in 1929. More than 2,250 cushioned cinema seats are available in the air-conditioned theater for lectures, presentations, and entertainment. The theater has an active calendar of about 150 events each year and answers for what to do in Erie PA.
Warner Theater, which is home to the Lake Erie Ballet, the Erie Philharmonic, and the Erie Broadway Series, also presents a variety of lectures and entertainment acts. You can check the calendar and head to the venue to appreciate the art deco and French renaissance-styled theater.
6. Self-guided Tour of the Murals of Erie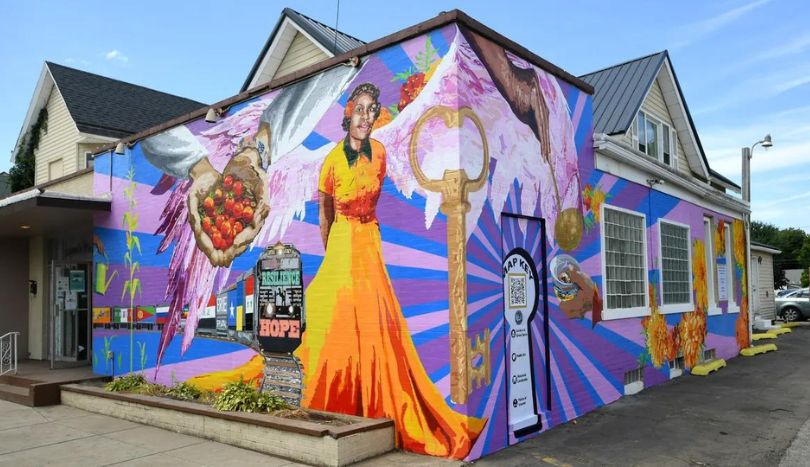 Murals are a reflection of a city's artistic endeavor. The streets of Erie are home to colossal works of art created by local artisans. Even the city itself welcomes foreign painters to leave their mark. The vibrant walls stand out against the town's azure sky.
The self-guided tour of more than 80 murals is among popularly sought Erie activities. Go on the tour on your own or even with friends and family. Get amazed by the muralists and people of the community. Visiting them during daylight is advised as the murals are not electrically lighted.
7. Creative Stoppage at the Downtown Erie Sculpture Walk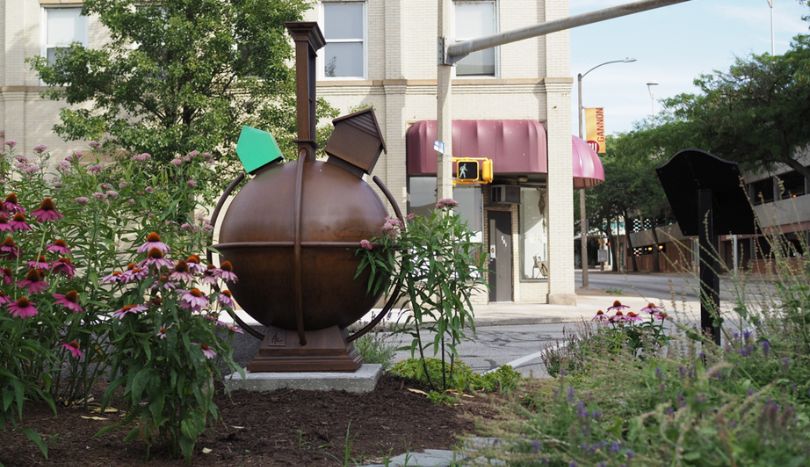 Erie Arts & Culture worked with the Erie Downtown Development Corporation to organize and execute the very first Downtown Erie Sculpture Walk. The sculpture work is a year-round public sculpture installation. A group of local authorities, art aficionados, and downtown partners selected this privately financed project.
The Downtown Erie Sculpture Walk has 15 sculptures in Downtown Erie and along the Bayfront. It showcases the work of thirteen different artists from all over the country. You may visit the location while exploring the downtown area. This area of town is truly the art place to visit in Erie PA.
8. Fun Time with Kids at Splash Lagoon Indoor Water Park
Prepare for one tropical trip within the Polynesian type Splash Lagoon Indoor Water Park, wherein the temperature is 84 degrees all year. The Splash Lagoon has 80,000 sq ft of twisting and turning slides.
Families will have a lovely time at the two hot tubs, a big wave pool, an activity pool, a snack court, a tree tops ropes course, a Treasure Island arcade, and a dedicated children's section for its youngest visitors.
The multi-level Tree House in the indoor water park was recently refurbished. Other things to do around Erie PA include
New splash buckets
Water sprayers
Massive Coconut Tipping
The Typhoon Twister
The Riptide Racers
9. Summer Days are Sought at Erie Sports Center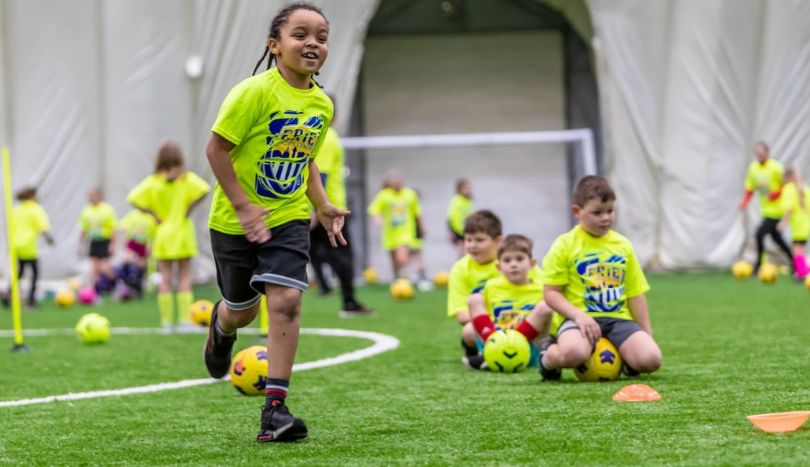 The Erie Sports Center provides a plethora of wonderful activities for families. They renovated the Go-Kart course and added 24 new gas-powered racing Go-Karts. Their 36-hole mini golf course is enjoyable for the entire family. In their FIVB-certified beach arena, you may play sand volleyball or soccer.
Relax in their beer garden after all of the excitement. The beer garden lies in the center of the park. Grab a drink from Tiki Bar. It offers a wide selection of alcoholic mixed cocktails, beers, slushies, and wine. Enjoy the great weather and Erie attractions with friends and family.
10. expERIEnce Children's Museum: Destination for Young Minds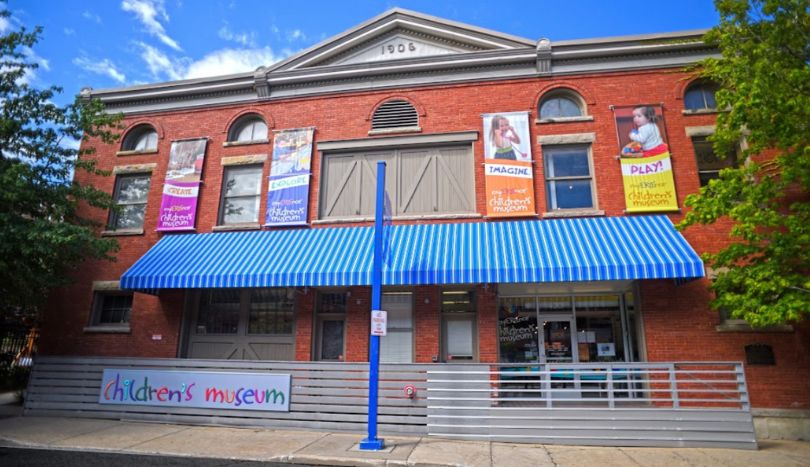 Throughout twenty-five years, the expERIEnce Children's Museum has continuously inspired children's imagination and creative thinking. The museum is a non-profit institution in the heart of Erie's historic cultural area. Parents with young children may visit this amazing museum to entertain their children.
Through play and interactive exhibits, the museum has created a safe, community educational experience that promotes creativity, discovery, and curiosity. Children may race a boat, shop healthy, paint a painting, create a play or envision a job at the museum. They have amazing things to do in Erie, Pennsylvania for kids.
11. Beat the Summer at Waldameer Park & Water World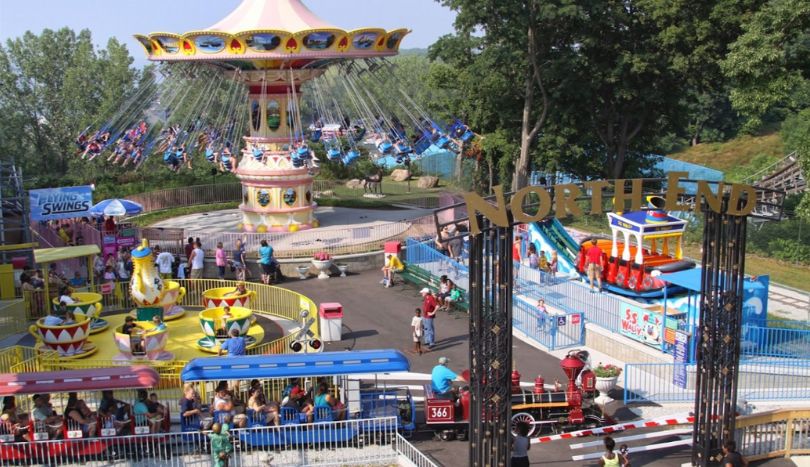 Waldameer is Pennsylvania's fourth oldest amusement park and the country's tenth oldest, featuring traditional vibes and modern amenities. It has fun and excitement for youthful hearts. The family-owned park has exhilarating slides and attractions, as well as typical carnival games and refreshment stands. Waldameer parking and entrance are both free.
Don't miss out on the stunning vistas of Lake Erie from the gondola-style Ferris Wheel. Float down the Endless River, splash about at the Battle of Lake Erie water complex, or dive down the Liquid Lightning slide. Waldameer is a known summertime place to go in Erie PA.
12. Safari Ride at Erie Zoo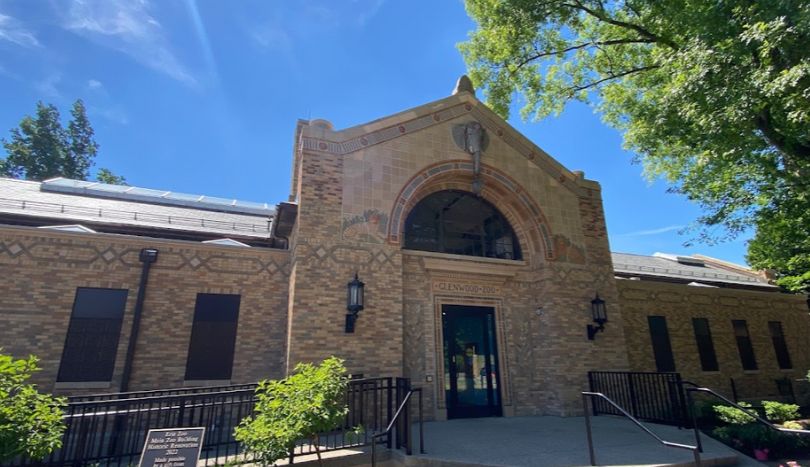 The Erie Zoo, which has over 400 species and 11 botanical gardens, is a terrific location to gain knowledge about flora and fauna wildlife. You can plan for an entire day or just two to three hours. Safariland, Wild Asia, and Children's Adventure are some of the various wildlife displays.
Enjoy a ride on the Safariland Train or the Wildlife Carousel. Throughout the season, the Zoo conducts a variety of activities in Erie PA such as the Egg-Venture Easter Egg Hunt, ZooBoo, Animals are the Artists, Wild Wednesdays, and more. Generally, the zoo remains open from March 1 to November 30.
13. Environmental Awareness at The Tom Ridge Environmental Center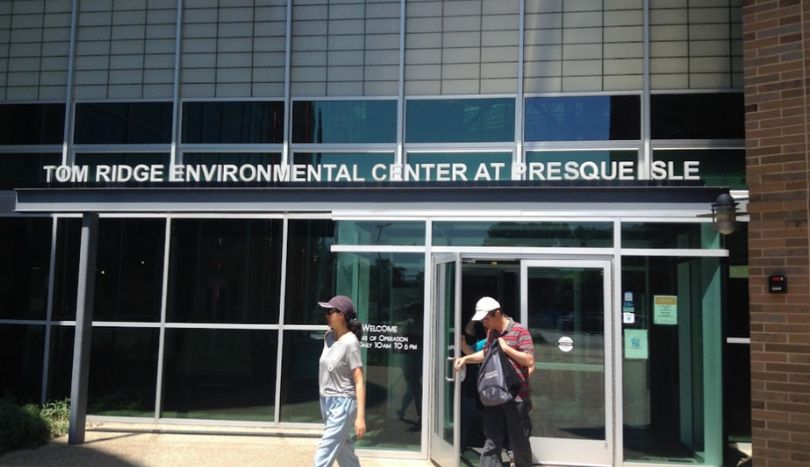 The Tom Ridge Environmental Center is an educational facility dedicated to educating tourists about Presque Isle's distinctive 3,200 acres. It reflects the history of the peninsula's formation as well as the many diverse types of wildlife that inhabit it. The facility is open throughout the year.
This center, known as the "gateway to Presque Isle," is a free facility featuring two floors of interactive exhibits, the Presque Isle Gallery and Gifts, and an observation tower with spectacular views of Lake Erie. TREC also operates as a research facility, contributing to conservation and raising environmental awareness.
14. Retro Games at Play Port Arcade and Family Fun Center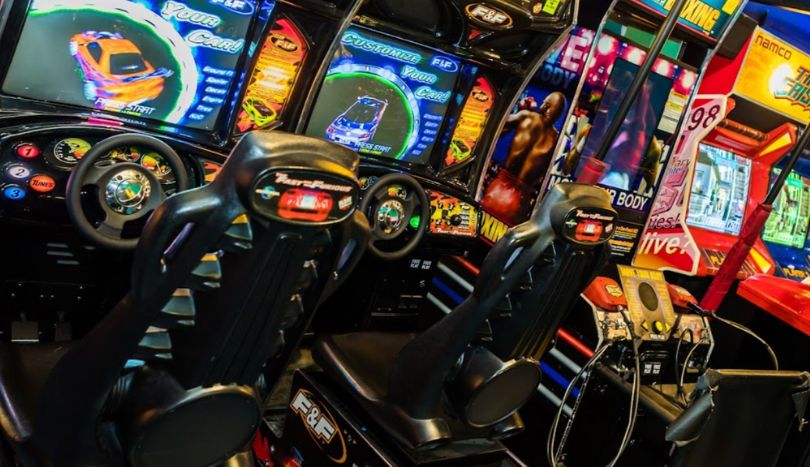 Offering over 100 video arcade games, Play Port Arcade and Family Fun Center allow free play and are continually adding and modifying games. The vast majority of things to do in Erie PA for adults are classics, bringing back childhood memories. Share your nostalgic days with the new generation.
Encourage your children to take part in your childhood activities. With virtual reality games, the experience only improves. Modern technology has been combined with nostalgia for the past. Their "bring your own food" policy allows you to bring your favorite goodies for snack time.
15. Plan a Day or Two at Pennsylvania State Parks and Forests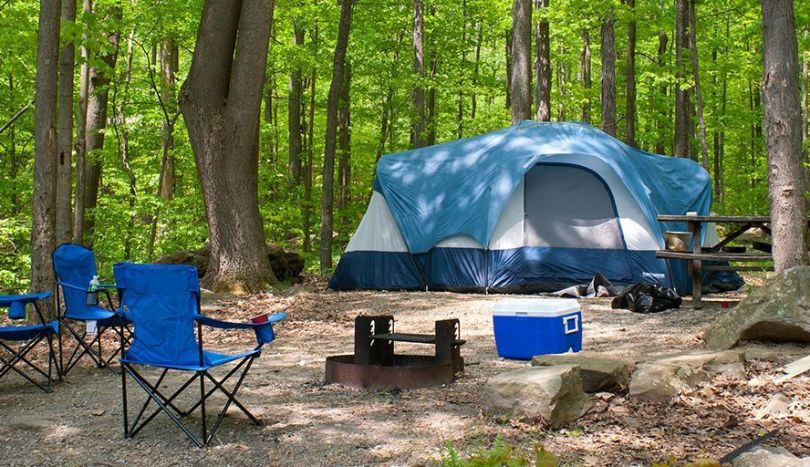 From hiking to bicycling, hunting to fishing, snowmobiling to hang gliding, Pennsylvania's state parks and forests provide a wide range of recreational possibilities throughout the year. Other things to do in Erie, PA this weekend include
Disc Golf
Rock Climbing
Geocaching
Scuba Diving
Downhill Skiing
Cross-Country Skiing
Sledding And Ice Skating
Golfing
Orienteering
To truly enjoy recreational pursuits, spend the night here. Depending on how comfortable you are with them, they may offer you the chance to stay with them. State park inns, contemporary and rustic cabins, distinctive homes, RVs, cottages, and tent campsites are all options for overnight lodging.
16. ATV Adventure at Pennsylvania State Parks and Forests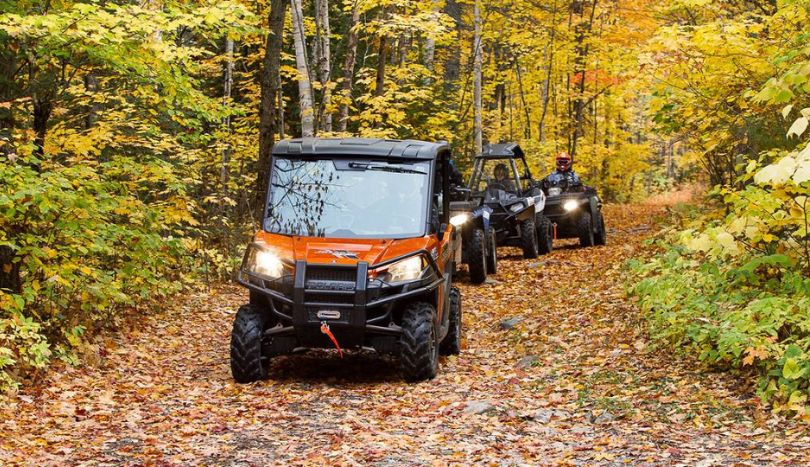 There are several authorized ATV paths in Pennsylvania State Parks and Forests. From the Friday before Memorial Day until the last full weekend in September, designated ATV paths on state forest properties are available. In combination with the snowmobile season, several ATV tracks reopen for wintertime use.
Only Class I ATVs are allowed to be driven on state forest ATV trails. Class II ATVs are allowed to be used on state forest land provided the path is clearly marked as accessible to Class II ATVs of a specified width and weight. This Erie activity is popular among youth at Pennsylvania State Parks and Forests.
​17. Scuba Diving at Presque Isle State Park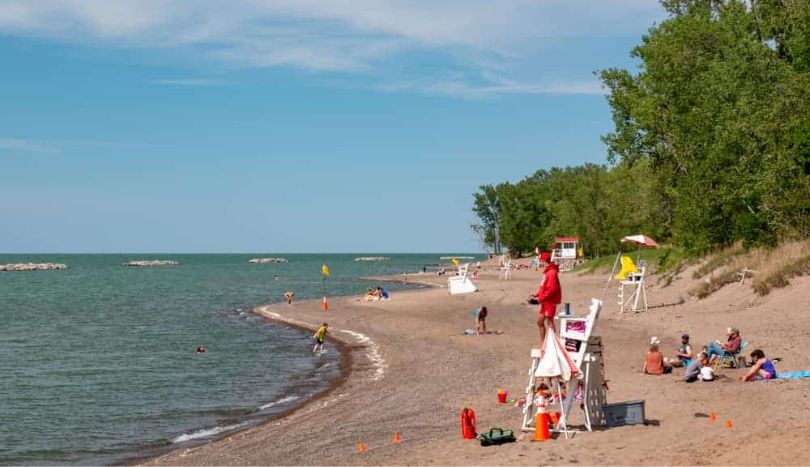 Discovering aquatic life through scuba diving is fun. With planned dives, one may discover the diverse marine life of the coastal city of Erie. In Presque Isle State Park, diving is only authorized in designated state park lakes and on Lake Erie.
Before diving, divers must get in touch with the park administration to learn about certification requirements, designated diving locations, and diving information relevant to the park. There is no entry fee for this Erie attraction.
18. Guided Boat Ride on Lady Kate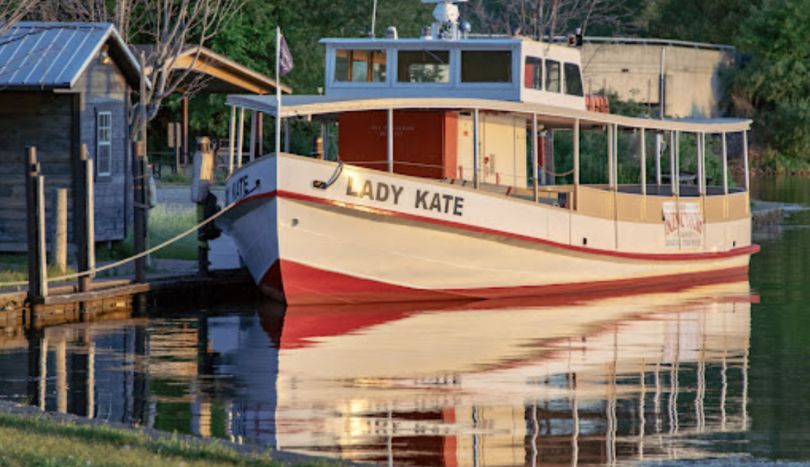 On board, the Lady Kate takes a leisurely 90-minute 14-mile cruise of Presque Isle Bay and Lake Erie. The lighthouses of Erie, the skyline of Erie, the Gull Point Nature Preserve, beaches, Presque Isle's coastlines, animals, and more are all featured in this fully guided sightseeing boat trip.
On board, families may spend some time in the water. The greatest way to discover history is on the narrated boat excursion. Couples can also arrange one of Lady Kate's romantic sunset cruises. Go to Perry Monument to find Lady Kate there.
19. Ride a Bike or Rollerblade at Presque Isle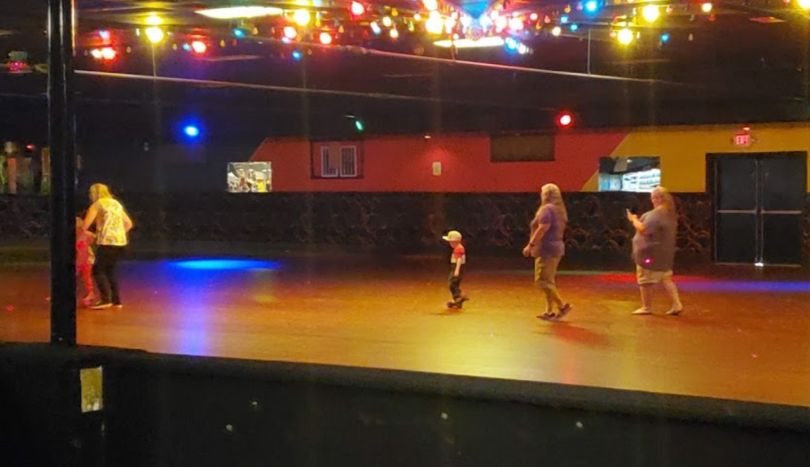 The greatest way to discover any state park or natural area is by bicycle. There are miles of paved and dirt hiking routes on Presque Isle. The 13.5-mile Karl Boyes Multi-Purpose Paved Route is the most well-known thing to do in Erie, PA for adults.
Gull Point Trail, Dead Pond Trail, and Graveyard Pond Trail are three of the park's unpaved paths. You may rent a variety of equipment, including tandem and single-person bicycles, surreys, rollerblades, and more. With the necessary equipment, cyclists may spend their morning on the routes.
20. Explore all the Wineries at Lake Erie Wine Country
The greatest grape-growing region in the U. S. east of the Rocky Mountains is the Lake Erie Wine Country. It has around 20 unique estate wineries. The vineyards offer delicious native Labruscas, fine French-American wines, and European-style wines. The finest season to explore Lake Erie Wine Country is in the fall.
As you approach for tours and tastings, sniff in the fragrance to enjoy more than 30,000 acres of freshly harvested grapes! In addition, the Lake Erie Wine Country conducts several themed activities in Erie, PA, including the annual WineFest, Wine, and Chocolate Weekends, Bare the Barrels, and Tapas & Wine Weekends.
21. Private Fishing Charter at Lake Erie
Lake Erie is one of the greatest places to fish in the county. According to Bassmaster Magazine, Lake Erie is now ranked number three among the top 100 bass lakes of the past ten years. Multiple fish species, including steelhead, walleye, bluegill, and pike, can be found in the numerous streams.
You may find a line of fishing charters ready by taking a short stroll to the end of State Street in Erie's Bayfront District. Anglers of all skill levels may go on individual or group charters for things to do in Erie, PA this weekend.
22. Climb the Bicentennial Tower for a Bird's Eye View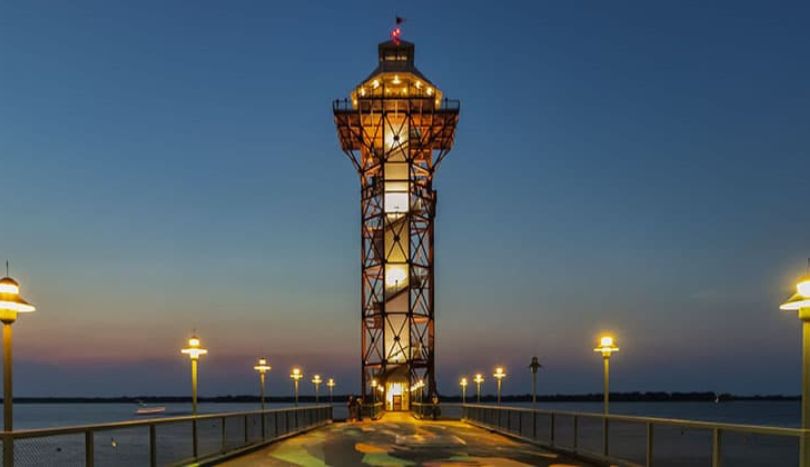 The Bicentennial Tower, which is situated at the end of State Street, is a well-known landmark for the City of Erie. In 1996, the tower was constructed to mark the 200th anniversary of Erie's establishment. The top observation platform offers breathtaking views of Lake Erie and the surrounding areas.
In fact, on a clear day, it's entirely possible to see as far as Long Point, located 27 miles distant in Ontario, Canada. Entry is free on the first Tuesday of every month from April to October. However, there is a nominal cost to access this prominent Erie attraction.
23. Scallywags Pirate Adventures for Families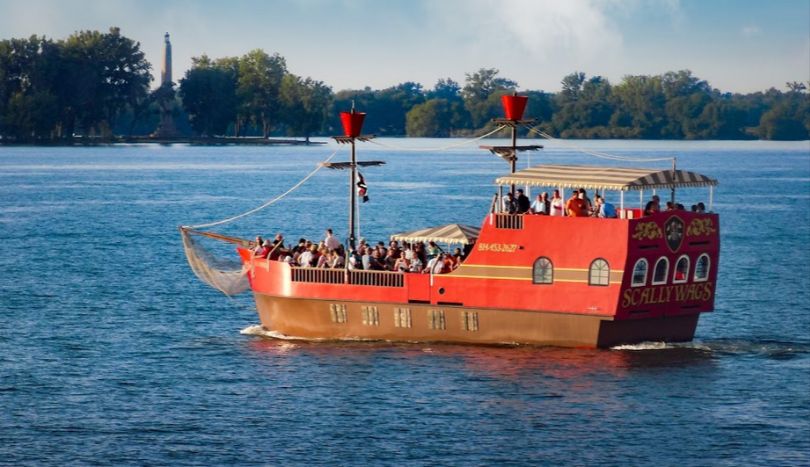 The pirate adventure provides much more than just a boat trip on the Pirate Adventure Show Family Fun Cruise. The 90-minute journey is a completely staged play in which you, your loved ones, and your friends may take part. Your braves will take part in enjoyable activities.
Kids receive their loot and are sworn in as real pirates. Ship-to-Ship Water Cannon Battles, Face Painting Games, Dance Parties, and more activities in Erie, PA is listed for enjoying an immersive and interactive experience. Adults may also take advantage of the stunning views of Presque Isle Bay.
24. Romantic Brunch at Oliver's Rooftop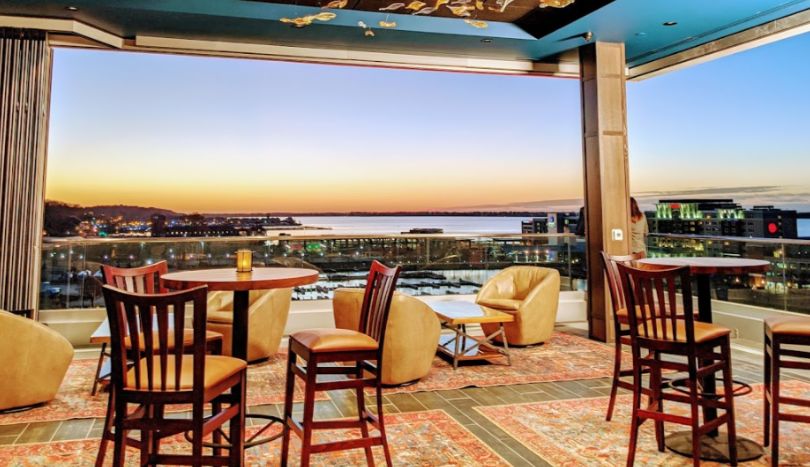 Oliver Hazard Perry, an American naval captain best remembered for his valiant actions during the 1813 Battle of Lake Erie, is honored with the name Oliver's Rooftop. The highlight of the Hampton Inn & Suites on the lovely Erie Bayfront is Oliver's Rooftop.
The bestseller entrée at this rooftop restaurant is the New Orleans eggplant pasta, parmesan herb-crusted walleye, and asiago-crusted orange roughy. You may complement your meal with a selection of enticing wines, spirits, beers, and cocktails. On Sundays, brunch specials are available for the guest.
25. Feel the Breeze at Bay House Oyster Bar & Restaurant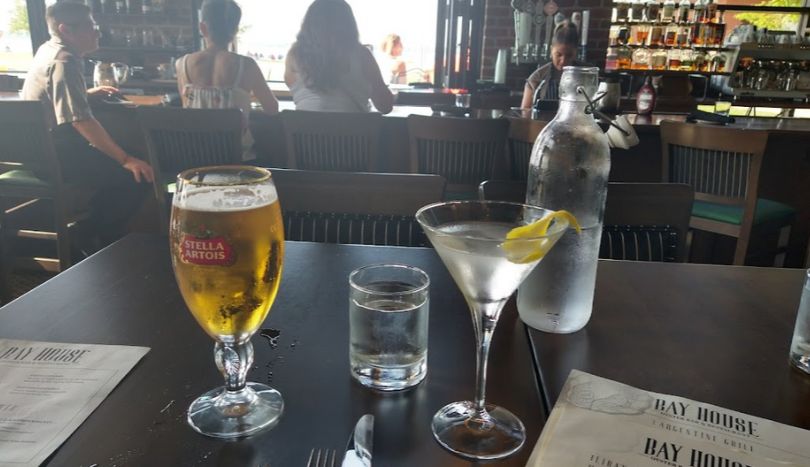 With Erie's only Fresh Oyster Bar & Argentinian Grill, Bay House Oyster Bar & Restaurant offers Erie a dining experience unlike any other. Take advantage of the steaks, fresh oysters, seafood, and innovative cuisine. Their oyster bar boasts a distinctive eating space and claims to be a popular Erie attraction.
The Presque Isle Bay on Lake Erie is beautifully visible from the indoor and outdoor eating areas, which are located on the 2nd-floor Mezzanine and Lounge. They have a complete bar with a wide variety of wines and inventive cocktails at the outdoor bar.
26. Brewery Hunting on the Lake Erie Ale Trail
The Lake Erie Ale Trail consists of 13 breweries located in the Erie, PA Great Lakes area. Every member brewery develops its brew from basic ingredients, adding a personal touch and a commitment to the art to give each batch of beer a distinctive flavor.
Locals like beers with unusual names like Keyboard Warrior by Erie Ale Works and Neverending Hopstopper by Lavery Brewing. The easiest way to get a growler or pint is to rent a bike and head out along the path for other activities in Erie PA.
27. Award-winning brews from Altered State Distillery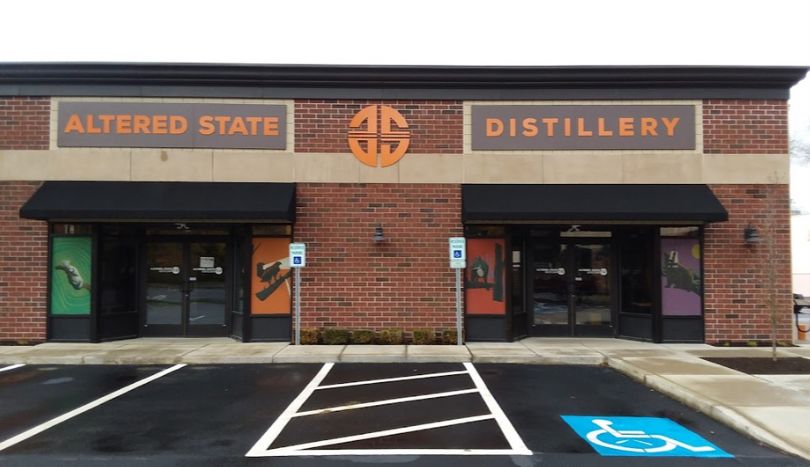 Erie's first artisan distillery since Prohibition is located just off the Bayfront Highway between the Bicentennial Tower and Presque Isle. This neighborhood craft brewery and music venue have a large outdoor terrace that is ideal for watching live local music while drinking one of their seasonal-created cocktails.
Blended whiskey, double-oaked whiskey bourbon, a Smoked Old Fashioned, Summer Breeze, rye whiskey, barrel-aged rum, vodka, and gin are produced using handmade syrups derived from locally sourced, seasonal ingredients. Summertime is the ideal time to visit the location with friends following a city tour.
28. Self-Guided Tour of the Lighthouse of Erie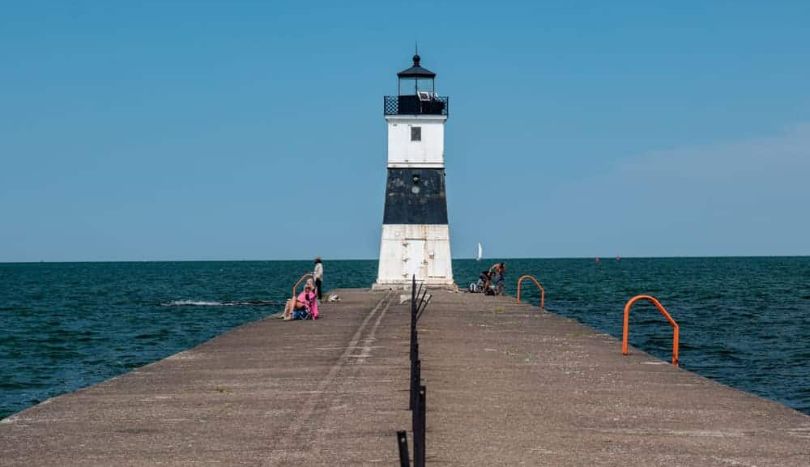 Discover the North Pier Light, Presque Isle Lighthouse, and Erie Land Lighthouse. Just beyond the main entrance to the Coast Guard Station, on the northernmost tip of the dock at Presque Isle State Park, is the North Pier Light. The North Pier Light is accessible all year long.
Tourists can climb the towers of the Erie Land and Presque Isle Lighthouses to enjoy an unobstructed panoramic view of Lake Erie and the Presque Isle State Park. From May through September, the Presque Isle and Land lighthouses are open as fun things to do in Erie, PA.
29. Explore the Allies of Downtown Erie
Downtown lights up with energetic live music, theater, athletic events, and comedy acts as the sun sets. The city is buzzing with activity. Four local microbreweries are conveniently located downtown, and there are fantastic restaurants and taverns in between that serve local flavorful food and locally brewed beer, and wines.
The Brewerie at Union Station is next to Lavery Brewing Company. You may get a bite at the Bourbon Barrel or Calamari's Squid Row. An evening downtown Erie, Pennsylvania is incomplete without visiting an antique store. Take the self-guided tour to explore the fun center at your own pace.
What are the Various Options for Staying in Erie, PA?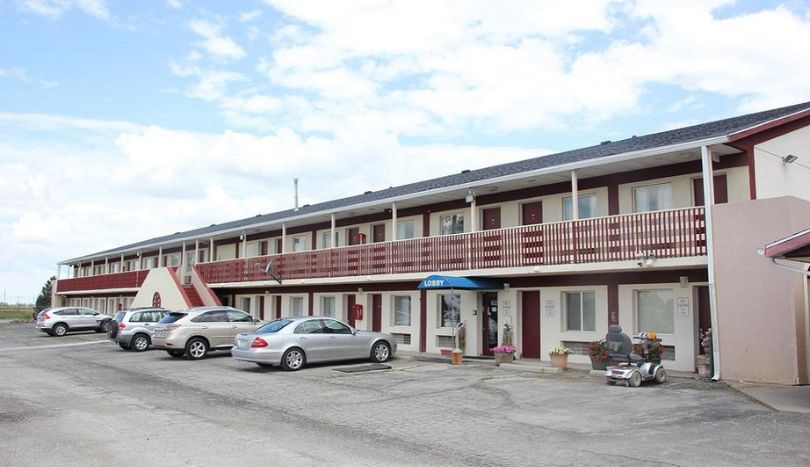 Finding clean, basic-services accommodation on the road might be challenging on a tight budget. Some of the best choices for travelers on a budget are Lake Erie Lodge and Econo Lodge.
Additionally, affluent visitors searching for comfy and opulent services may want to think about booking a room at Cobblestone Hotel & Suites. Both Lakeview On The Lake and Spencer House Bed & Breakfast provide first-rate services to their visitors.
Final Thoughts
Several activities in Erie, PA are lined up for all age groups. Catch electrifying concerts and dramatic productions, national touring acts, and amazing exhibitions, or fill your day with informative museum gallery visits. Erie is delighted to be home to several theaters and galleries, each of which has a unique style.
See More in Pennsylvania:-