The city of Clovis is located in the Llano Estacado area of New Mexico. It is a city with a great musical past, the county seat of Curry County, and a wealth of agricultural and recreational opportunities. The range of things to do in Clovis, NM, is huge. A welcoming community with a long history based on music, agriculture, and cooperative efforts has contributed to the growth and development of the city. Such incredible roots have only grown stronger over the years. Now, Clovis is one of the most important agricultural centers, cowboy nations, and musical cities in the east of New Mexico.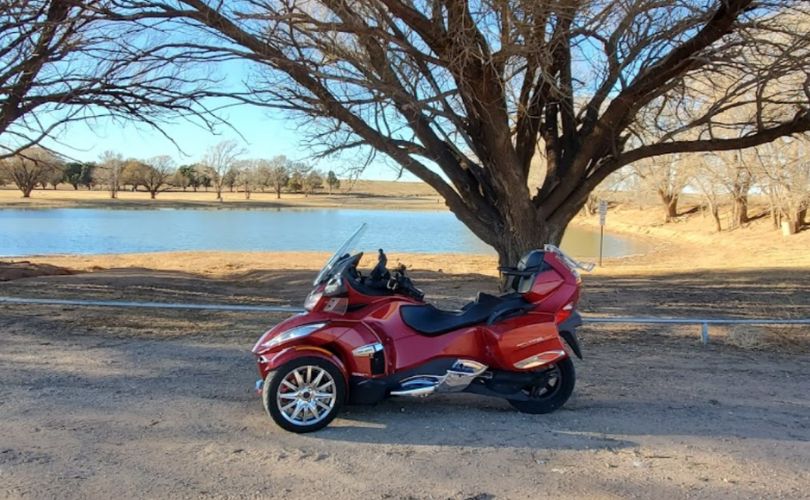 What is There to Do in Clovis, NM?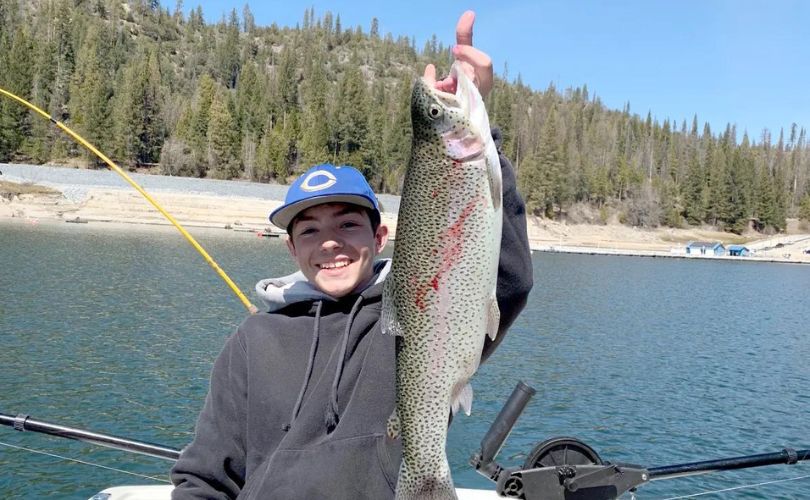 The city of Clovis has a long history in music and remains home to a thriving agricultural industry and many interesting attractions.
Along with a variety of historical, as well as agricultural places, this area is also home to famous events. These include rodeos and music festivals. Tourists may enjoy some relaxing days at the picnic and fishing locations. Additionally, the city's cuisine is the star attraction.
1. Explore the ATV Trails of Ned Houk Memorial Park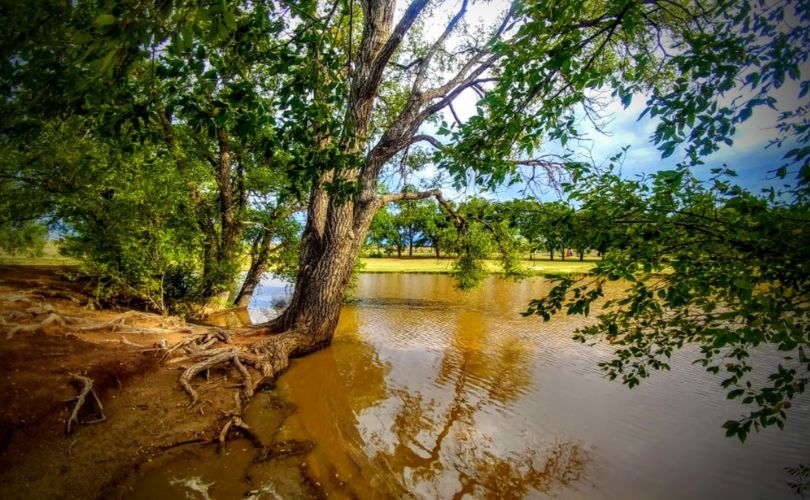 Visit the Ned Houk Memorial Park to better understand the city's more rural side. There are several amenities to use when touring the Ned Houk Memorial Park.
These amenities include places for playing ball sports and even an archery range.
Additionally, visitors may select from a variety of path alternatives.
The trails are open for horseback riding, hiking, and ATV use.
A favorite activity here is fishing at three distinct lakes.
So, visit the park to spend some quality time with your family.
2. Attend a Local Event at Clovis Civic Center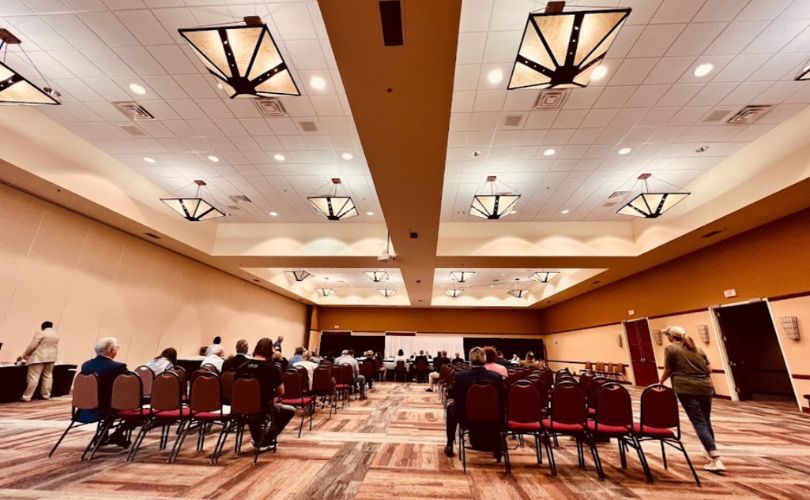 The 30,000-square-foot Clovis Civic Center is a building that can accommodate various events. The city owns the facility, which is run by Global Spectrum. The Civic Center is a flexible venue that hosts both small and large events.
Around 1,100 people can be accommodated there for entertainment events, among the fun things to do in Clovis in NM. It features cutting-edge audiovisual capabilities, in-house catering, and interior design.
Whatever time of year you visit the city, there is always some event lined up. Check their calendar to take part in some enjoyable activities.
3. Hillcrest Park: For a Playful and Relaxing Day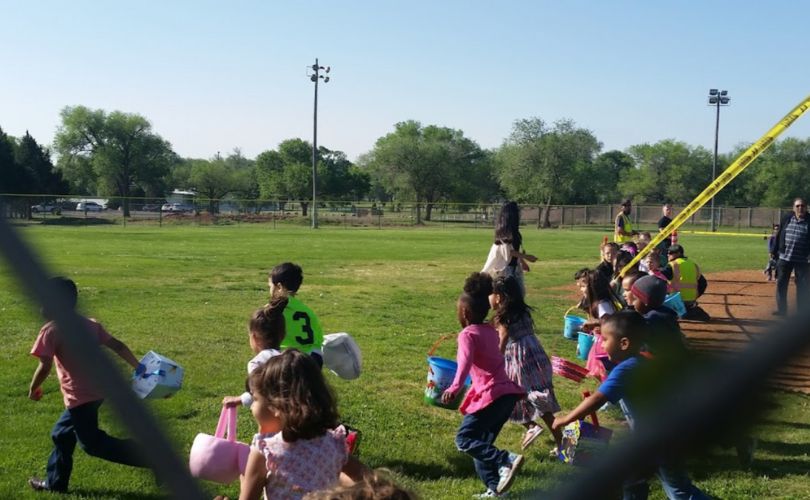 Hillcrest Park, which boasts 157 acres of recreation, is a favorite among Clovis locals. The baseball and softball grounds appeal to sports fans. There are additional lighted courts for
Volleyball
Tennis
Basketball
Soccer
The playground is fun for kids. Even a dog park with separate spaces for big dogs and little dogs is available there. There are also several picnic areas with benches and shelter. June, July, and August are the months when the splash park is accessible to the public. Visit the indoor pool at the Clovis Aquatic Center for a short swim.
4. Visit Norman & Vi Petty Rock 'N' Roll Museum for Musical History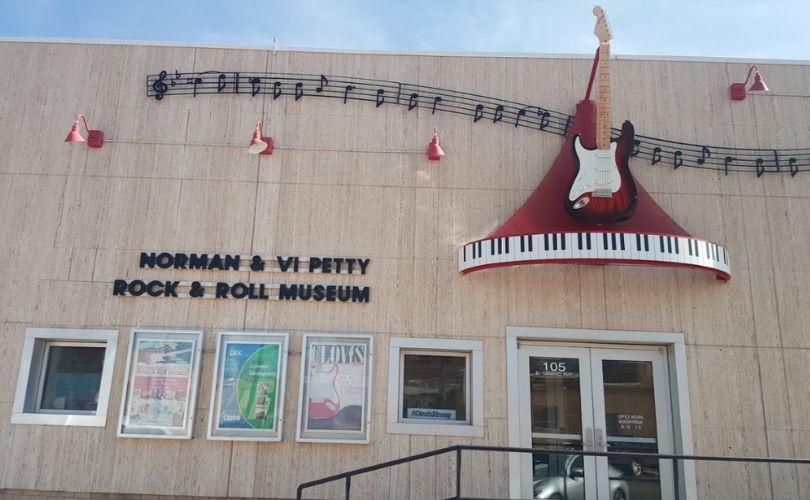 Both the Pettys and the musicians who recorded at the 7th Street Studio are honored at the Norman and Vi Petty Rock & Roll Museum. Its goal is to capture and preserve Clovis' musical heritage. This museum is a major Clovis, NM attraction.
Original equipment from the 7th Street Studios is present in this location.
The Clovis Sound was produced by adding a lot of recordings.
Among the studio relics, is the original mixing board used to produce Buddy Holly and the Crickets.
Several photos, instruments, radio collections, and other mementos are included.
5. A Quick Bite at Cotton Patch Cafe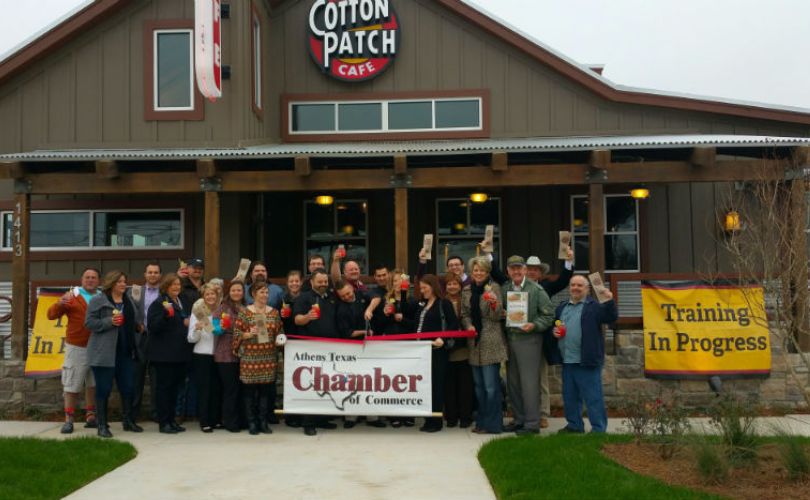 This Texas-born restaurant specializes in offering Southwestern cuisine. It satisfies customers with its filling, freshly prepared dishes. Visit Cotton Patch Cafe when you are seeking a welcoming eatery.
This restaurant is likely to satisfy any hungry visitor with its hearty Southwestern meals.
They offer quick service and have a pleasant staff.
You only need one mouthful of their crispy fried steak to be satisfied.
The steak is juicy and has a crunchy breading that has been perfectly fried.
It comes with a rich sauce on the side.
Southern Sweet Texas Tea is the perfect way to end the meal.
6. Explore the Hillcrest Park Zoo with Kids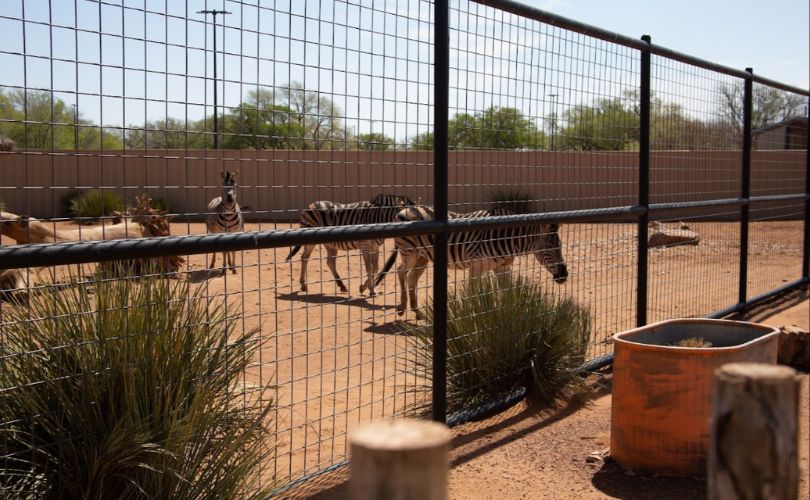 The second-largest zoo in New Mexico is Hillcrest Park Zoo. They've been running since the 1930s. Since the 1950s, they have been in business in Clovis. It is situated inside Hillcrest Park. Both kids and adults may enjoy a unique, healthy, and informative experience at this zoo.
The possibility of encountering giraffes, a Bengal tiger, reptiles, monkeys, and other wild species is available to tourists. Children will enjoy seeing the animals. You can go to the park after exploring the zoo for a short break.
Note: The zoo is accessible from Tuesday through Friday until 5 p.m.
7. Catch Your Workout Routine at Roy Walker Community Center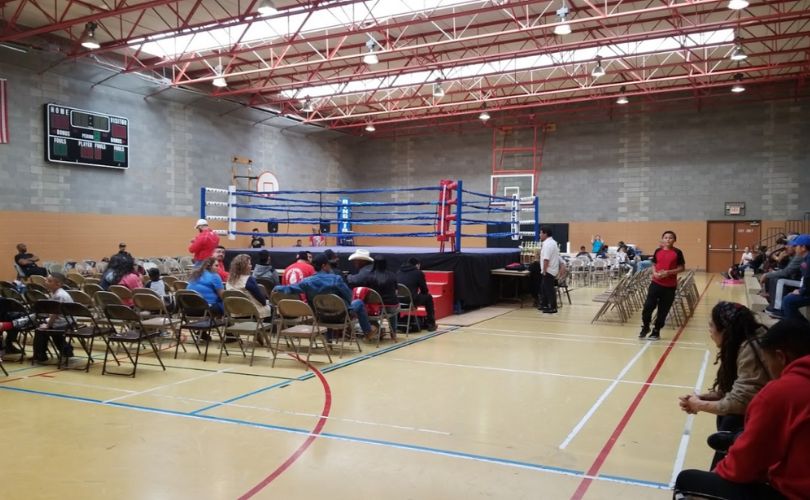 At 316 West 2nd Street, there is a community center named after Roy Walker. There are two full-sized gymnasiums within the recreation complex. Individuals of different ages may be seen having fun here.
Take a look at the best things you can do in Clovis, New Mexico:
There are excellent basketball and volleyball courts in the gymnasium.
The community center also hosts a number of different events and pickleball tournaments.
It also has a weight room with all the necessary equipment for professional weight training.
The general public is given access to this for free.
You must visit the gym to pursue your workouts during vacation.
8. Greene Acres Park: Play a Round of Tennis or Jog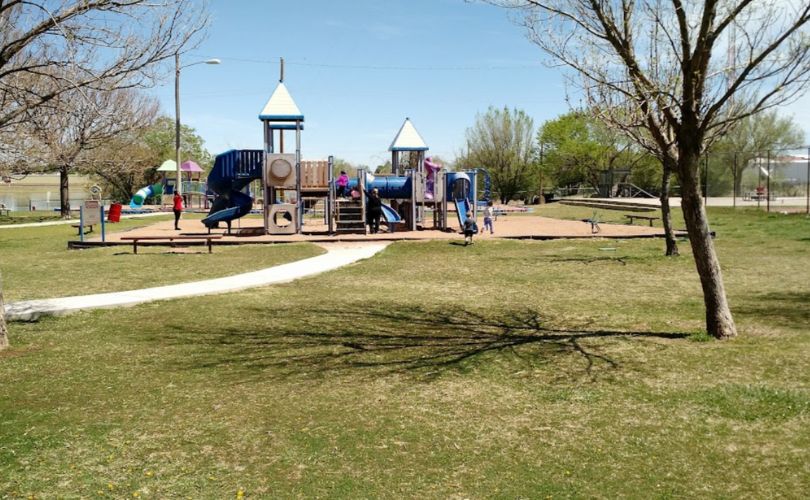 In the center of Clovis lies Green Acres Park. It is located at Main, 21st Street, and Mitchell. The park's open space spans 24 acres. Given the requirements of guests, it has a number of facilities.
There is a lake in this park that is supplied exclusively for bank fishing.
It even has a tennis court that is nicely lit.
Additionally, people adore the concrete walking path and frequently use it in the morning.
The basketball court, playground, and skate park are available for kids to use.
Finally, there are several tables and chairs with shelters accessible for enjoyable picnics.
9. Hooks Alley for Easy Evening with Friends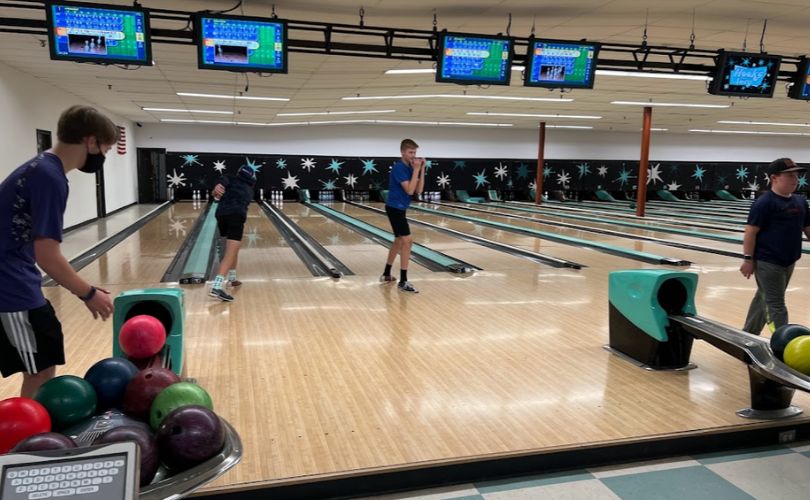 Get yourself over to the Hooks Alley bowling alley whenever you appreciate bowling. This is among the enjoyable activities in Clovis. There are twenty lanes plus a number of additional amenities at this bowling facility.
When you are at this spot with friends, here is what you can do in Clovis, New Mexico:
Every month, a number of leagues are scheduled at this location.
After you have played, you may watch these entertaining leagues.
It even has a place where delicious food and some excellent drinks are served.
The bowling alley also has a store from which you can buy any necessary bowling accessories.
So, be ready to have some fun after lunch.
10. Practice Your Swing at Colonial Park Golf Course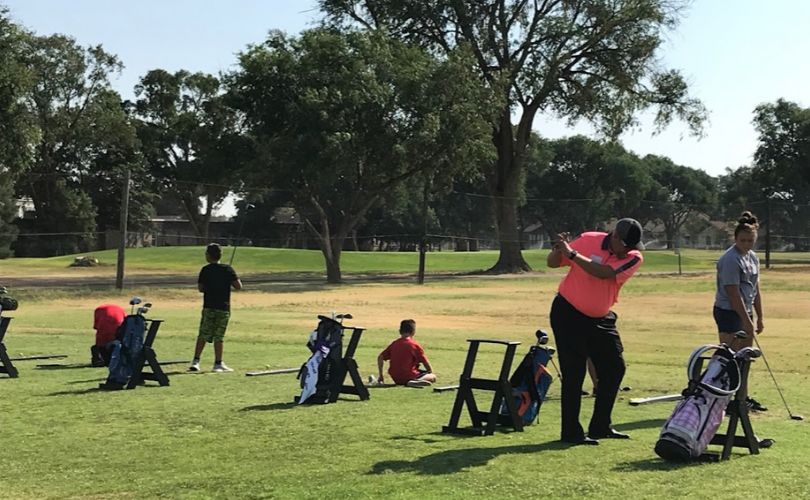 This is an 18-hole city championship golf course. It is situated at 1300 Colonial Parkway. Bring your favorite stick so you can practice your swings here. Even with family, it is a fun thing to do in Clovis, NM.
For a seamless experience, the driving range and pro shop at this golf course are well-stocked. There is also a quiet restaurant within the park as well.
Families may relax here while enjoying a delicious meal. The reasonable ratings of this course are well-liked by the locals. The helpful crew at this well-kept course is available to assist guests.
While you are in New Mexico with your family, make sure that you visit Santa Fe too. You can find a multitude of exciting things to do in Santa Fe New Mexico such as skiing at the best locations.
11. Swim at the Pool of Potter Park on Summer Days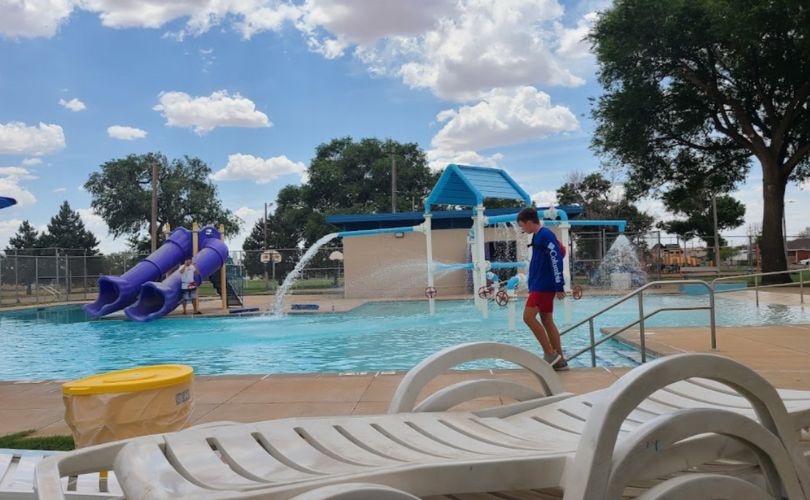 The city of Clovis provides plenty of places to relax outside. Potter Park is another such choice. It is situated at 7th Street and Upsilon.
The Potter Pool is located within this 8-acre park.
This outdoor pool is open for public use.
You may come here in the summer to escape the heat.
Play a game on their basketball or tennis courts to pass the time more leisurely.
Additionally, you may bring some food here for a brunch in the fall by the picnic shelter.
12. Goodwin Lake Walking Trail for Elderly Travelers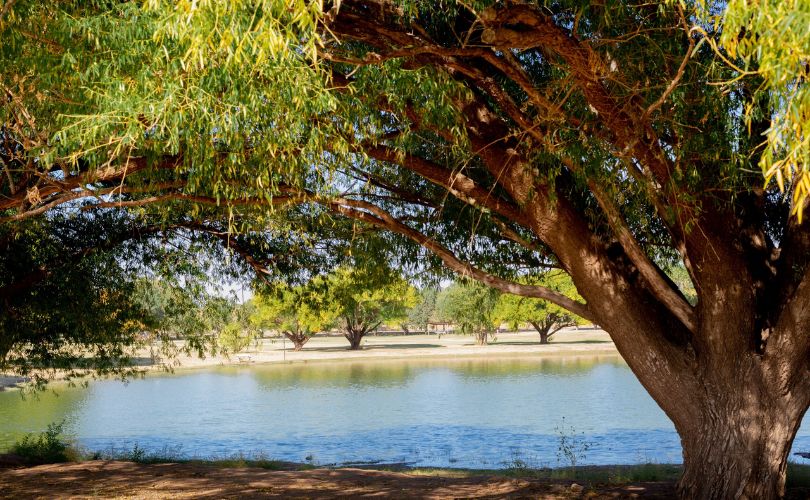 The entrance access for the Goodwin Lake Walking Trail is situated at 3201 North Prince Street. Over 40 acres of undeveloped grassland are open to the public. This open space serves as a walking or cycling route across.
It is possible to use this trail for short hikes.
This is the best option when you enjoy trekking and want to fit in a quick itinerary.
The playa lake is encircled by a one-and-a-half-mile concrete trail.
You can rest owing to the trail's beautiful surroundings.
Take some time here to fully let go of stressful things while you're on vacation.
When you are really fond of trails, there is another place to check. You can plan a trip to McKittrick Canyon Nature Trail. Located close to Clovis, it is among the top attractions in Carlsbad in NM.
13. Visit the Archeological Site of Blackwater Draw
In North American archaeology, Blackwater Draw is a renowned location. Today, it is recognized as a National Historic Site. It is recognized for being the location where the Clovis culture was found.
On weekends, take a drive southwest from Clovis to see this historic landmark.
The sedimentary strata of Blackwater Draw are known for their geological record.
It provides a history of local activity going back 13,000 years.
In 1969, the Blackwater Museum was constructed.
In 2017, it moved to the campus of Eastern New Mexico University.
Since then, it offers local students and visitors an understanding of Paleoindian civilization.
14. Pack your Roller Blades for Roller World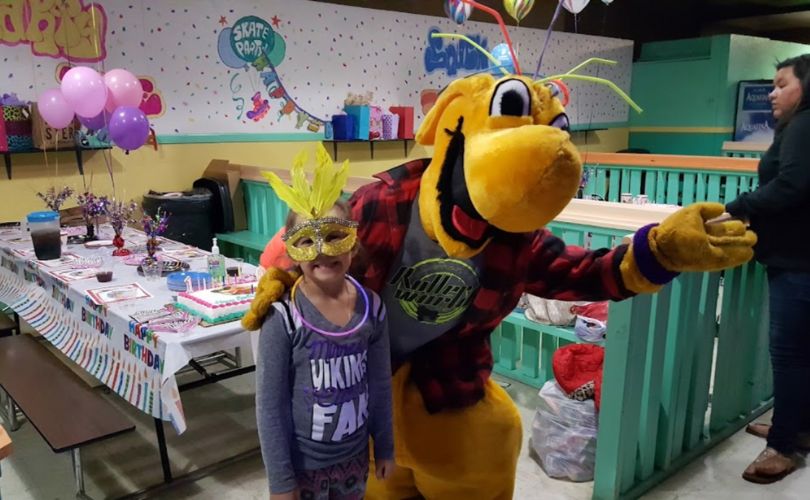 For many years, roller skating has been a popular pastime. They are the place to go when you want to have a good time. Roller World, the only ice rink in the neighborhood, can accommodate your demands.
The goal has been to make roller skating enjoyable. The whole family will enjoy themselves here. It is also an excellent thing for adult groups to do in Clovis, New Mexico.
The Lusk family oversees this entertaining outlet. Overall, it has a welcoming attitude and is a tidy, secure, and enjoyable facility. Contact them in advance to book the rink for fun group activities.
15. Windrush Alpacas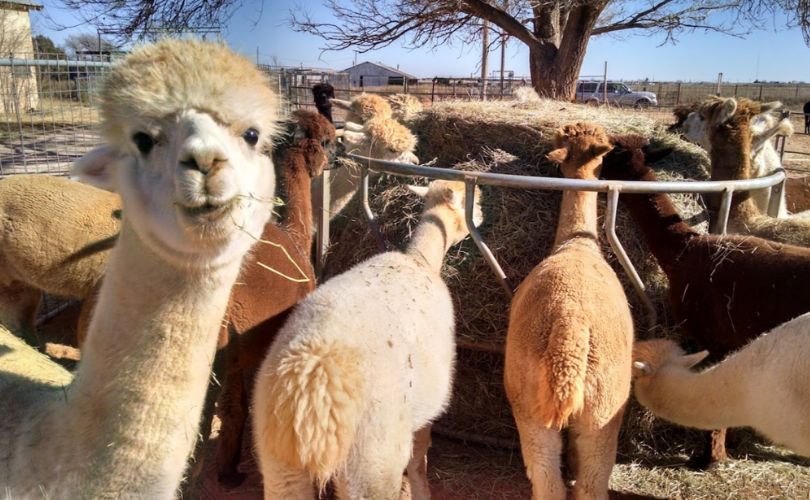 Public access to the alpaca herd is available at Windrush Alpacas. Visitors of all ages are welcome at this unique farm. Find out here how to care for alpacas.
A wonderful day outside with family and friends is guaranteed at the farm.
They are ready for Open Farm Day on the second Saturday of every month.
This is not available in July and August.
Drinks and baked goods are even available.
Best of all, the entry is free.
For a more personalized experience, families can schedule a private farm visit.
In the end, stop by the gift house for fun goodies.
16. Just Kiln Me Now is a Hidden Creative Gem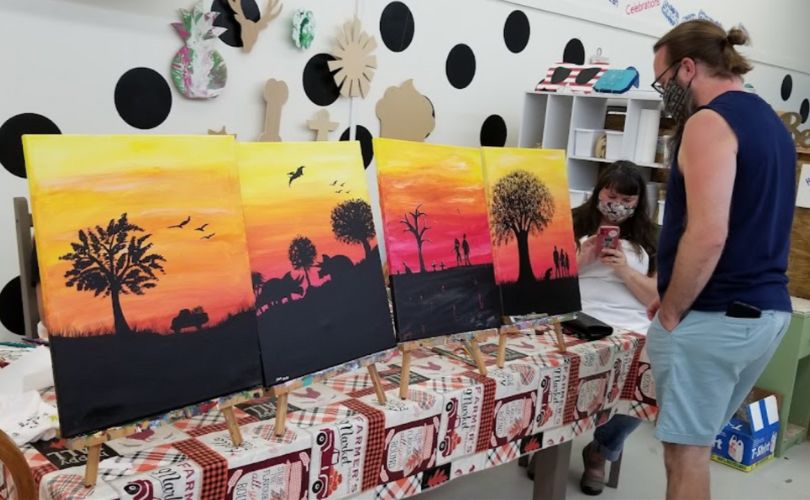 On Main Street, Just Kiln Me Now is tucked down between antique shops. It is a distinctive location with activities for all interests. They provide you the opportunity to make something you love.
You get to choose your clay piece, then customize, paint, and enjoy yourself. Building with clay is another well-liked option. Thursday nights are designated days.
You will be led by a teacher through each step required to create your selected work. For the pottery wheel, only two people may work at once. For a pleasant and unique date, you may therefore make reservations here.
17. Try the Freshly Brewed Coffee of Java Loft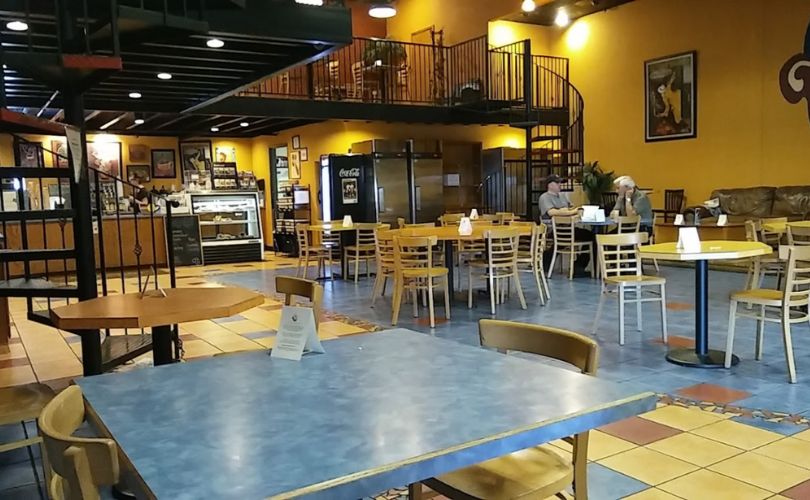 The restaurant quickly gained popularity once it launched in 2003. The Java Loft offers more than just deliciously fresh coffee. It can engage you in a lot of fun things to do in Clovis in NM.
It offers some of Clovis's greatest cuisine, from delectable pastries to freshly baked bagels.
Additionally, there is a variety of milkshakes and occasionally live music.
It is now the trendy coffee place in town.
The regulars have recommended their cinnamon coffee cake.
When paired with a hot cup of coffee, it tastes divine.
It's a great place for a romantic evening because of the generally lively but comfortable atmosphere.
18. Paint and Merrymake at Merchant Kitty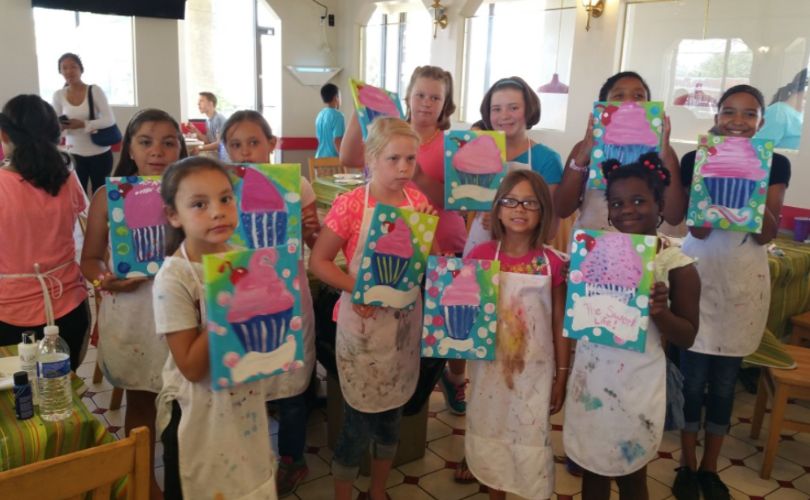 Participate in painting sessions at Merchant Kitty with other art lovers. In the studio, they provide a variety of classes and art projects. Through their employees, you may inquire about any lessons that are offered.
You can attempt painting a portrait or designing flowers. Here, you may take advantage of private and group classes. Their catalog contains further information about their services.
Birthday celebrations for loved ones may be wonderful with this creative and enjoyable avenue. It is also excellent for families with young children.
19. Historic Railroad Park: Ideal for Quick Stop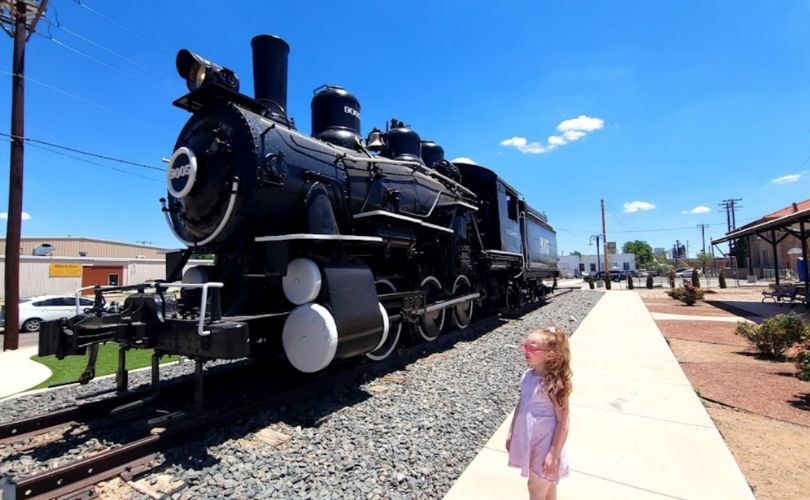 Visit the Phil and Verna Williams Historic Railroad Park while in the city center. Take a seat and enjoy the peaceful wind. Explore the park, take photographs, and discover the history of the railroads.
The vintage 9005 locomotives are now being restored by the Clovis Area Train Society.
There are also memorial stones and signs for bench sponsors.
It is for those who want to support their cause and illustrious past.
Include this location on your list of days when you desire a laid-back experience.
It's the perfect thing to do after brunch.
20. Explore the Farm Life of St. Bernard Farms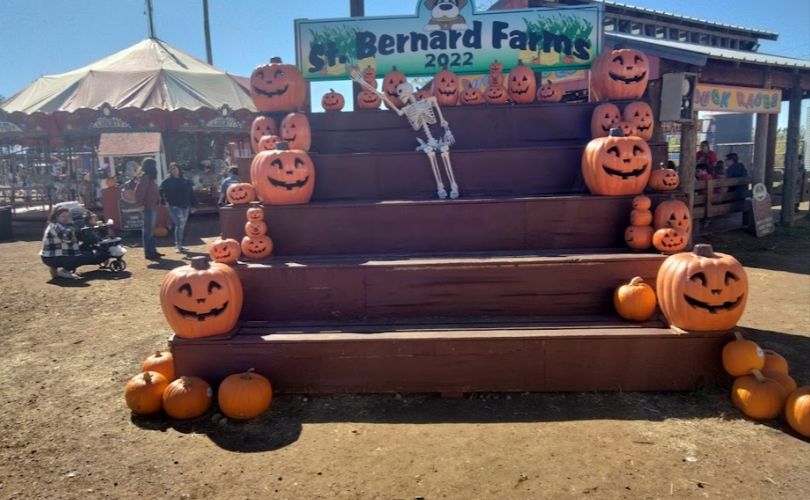 For those interested in agriculture or entertaining farm activities, St. Bernard Farms seems to be the fun attraction in Clovis, NM. Visiting the farm in the fall would be wonderful because there are so many Halloween-themed things.
There are many sites to explore whenever you visit this farm, from enormous pumpkins to spooky houses. Events and gatherings are welcome at St. Bernard Farms. Their website has information about their rates. As a result, you may book a spot at the event you wish to attend.
Note: Hours of operation: Saturday and Sunday, 1 p.m. to 9 p.m. (subject to change).
21. Leal's Mexican Restaurant​ Satiates Hungry Guests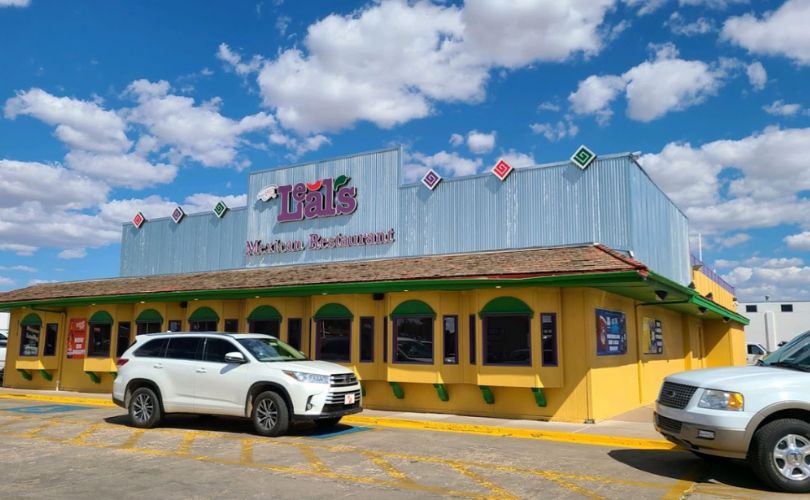 This relaxed and informal restaurant on Prince Street serves a variety of Mexican staples, including tortillas and tacos. It is ideal for anyone looking for the most well-known eateries in Clovis.
The delicious chile rellenos, enchiladas, tamales, fajitas, and quesadillas have been attracting customers for years.
Additionally, this location of Leal's offers a happy hour.
The menu offers only traditional Mexican cuisine, which is quite tempting.
They strive to adhere to the original recipe.
After a strenuous day of trekking, stop by for a filling supper.
22. Fishing at the Lake of Oasis State Park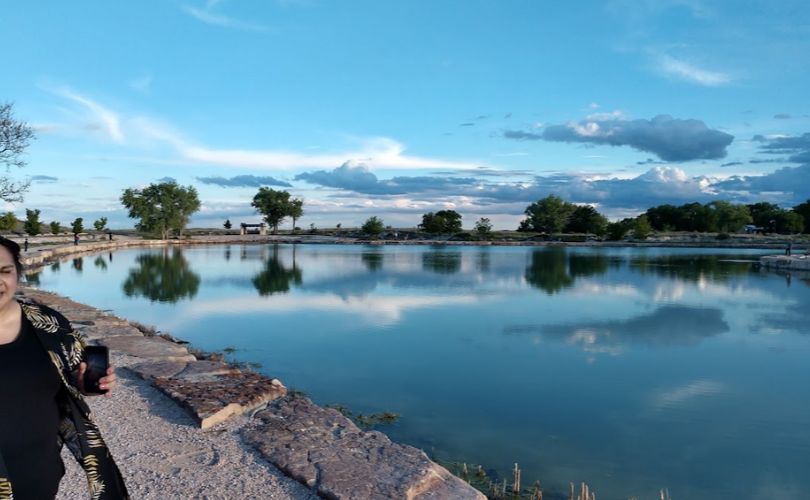 Despite being only a short distance from the city center, this location has such peaceful surroundings. A little lake for fishing and boating makes it a wonderful retreat.
But for many people, the beautiful hiking routes and camping are more attractive.
Oasis State Park is a favorite destination for bird watchers. This park draws a variety of bird species. On the dunes nearby, you may also go sand sliding, which can be a lot of fun.
It is advised that you secure your place in advance when you plan to camp. This is due to the limited number of available slots.
23. Clovis Fun Center: A Ton of Recreational Activities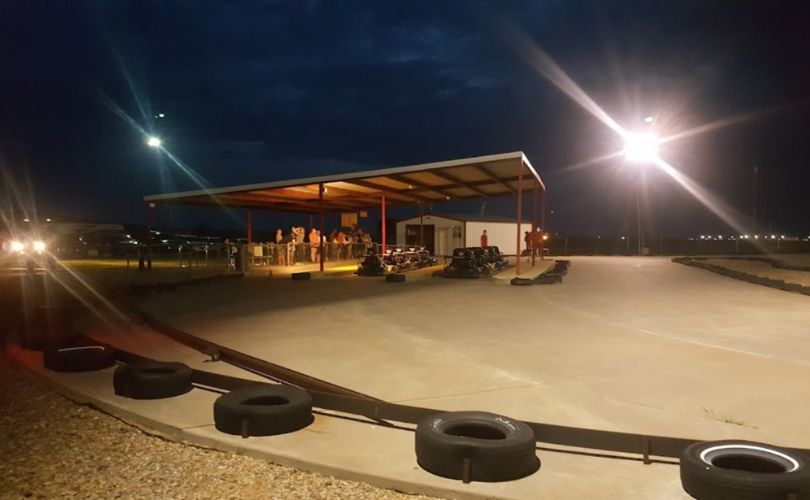 You may find more entertaining things to do outside in the city at the Clovis Fun Center. When you visit the fun center, there is a wide range of activities you may participate in.
They range from paintball to go-karting and other activities.
Trying out bumper boats will be enjoyable when you have a special fondness for bumper cars.
In these wet and crazy bumper boats, enjoy unique things to do in Clovis, NM, like head-spinning action.
Even playing a round of miniature golf here may be entertaining.
All skill levels are challenged by their courses, which take place in uphill mountains.
24. Draggin' Main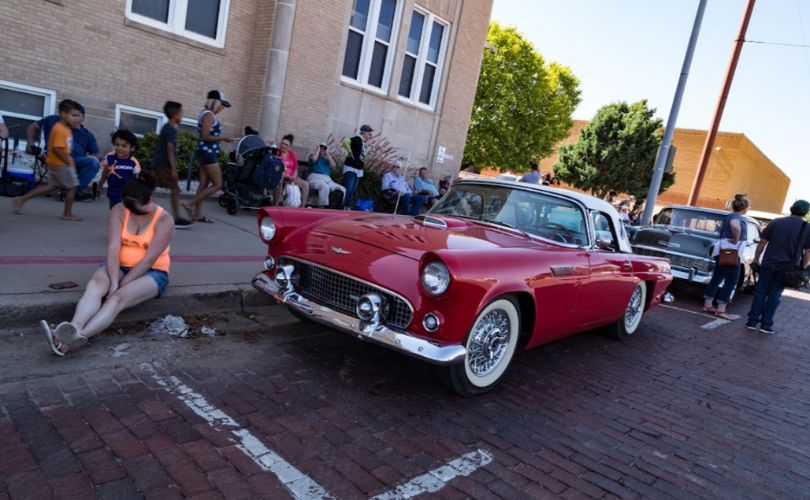 Main Street became a well-liked recreation area in Clovis, New Mexico, starting in the 1950s. On Friday nights, driving the "main drag" of the city was a routine with a long queue of cars.
With loads of laughter, the radios in the car played rock and roll. The weekend social lives of teenagers and young adults were enhanced by such activity.
It merged during the Draggin' Main Music Festival in Clovis in 2017. Currently, in late June, about 15,000 automobile and music enthusiasts gather to cruise Main Street while grooving to country and classic rock tunes.
25. Escape the Rooms of Under Lock and Key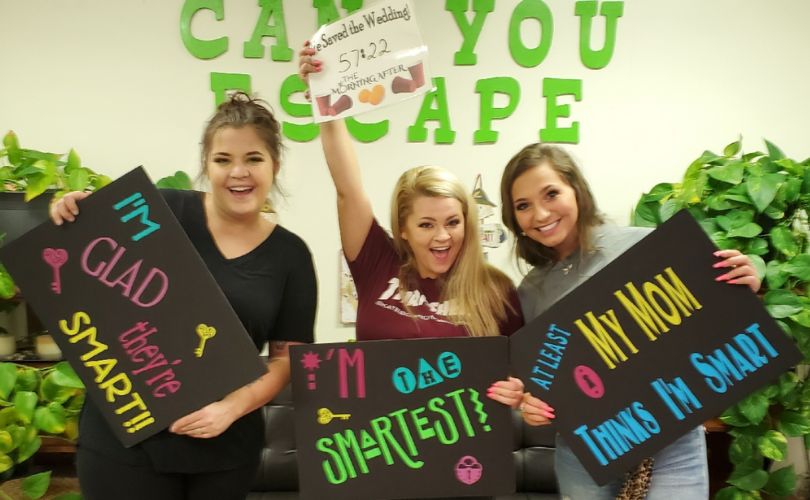 Visit the Under Lock and Key escape room if you're looking to test your mental abilities. This location has three escape rooms, and each one has a unique theme that you may explore.
There are a variety of riddles and difficulties in each area.
To win, you and your team must come up with a solution in one hour.
There is something for everyone, regardless of whether you enjoy a good mystery or a fun time.
The maximum number of participants is eight.
The website of the escape room allows you to make online bookings in advance.
Hence, it is a fun activity to do with the family in Clovis, NM.
26. Clovis Music Festival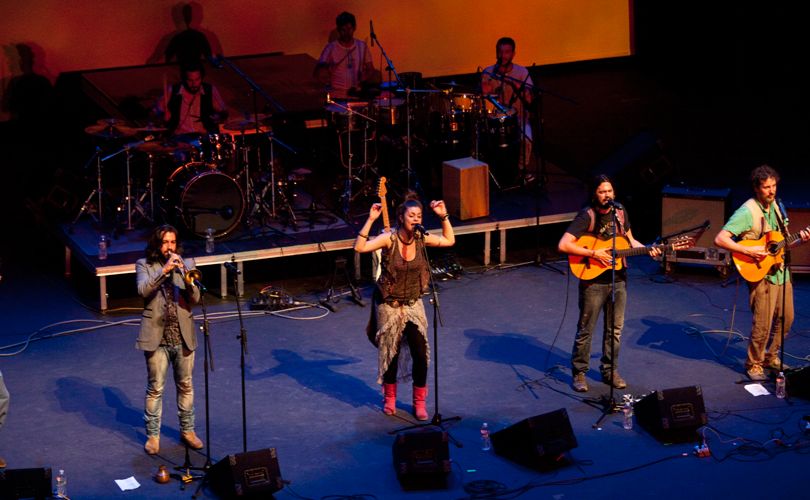 With the renowned Norman Petty Studios, Clovis is recognized as among the cities that gave rise to rock and roll. The Norman Petty Trio was founded in the early 1950s by Petty, local to Clovis, along with wife Vi and Jack Vaughn (guitarist).
Roy Orbison and Waylon Jennings were early rockabilly legends that Petty inspired and covered. In 18 months, he wrote and produced over 40 of Holly's songs.
The Clovis Music Festival is held every year to maintain the enthusiasm of residents and tourists. Thus, music enthusiasts will like this entertaining event the most.
27. Affordable Food at Coffee Bistro
This beloved neighborhood institution moved from Prince Street to Mabry Drive in 2017 to expand its menu and improve its offerings. A full breakfast at Coffee Bistro is the ideal start to the morning in Clovis.
This restaurant ensures a nice brunch or breakfast experience.
The delicious bistro dishes and freshly made coffee will win your heart.
This location offers both hearty bowls and a variety of quick eats.
Even special seasonal drinks are developed by them.
Additionally, the ambiance at the restaurant is welcoming.
Furthermore, the food is affordable for those on a strict budget.
Where can Tourists Stay in Clovis, NM?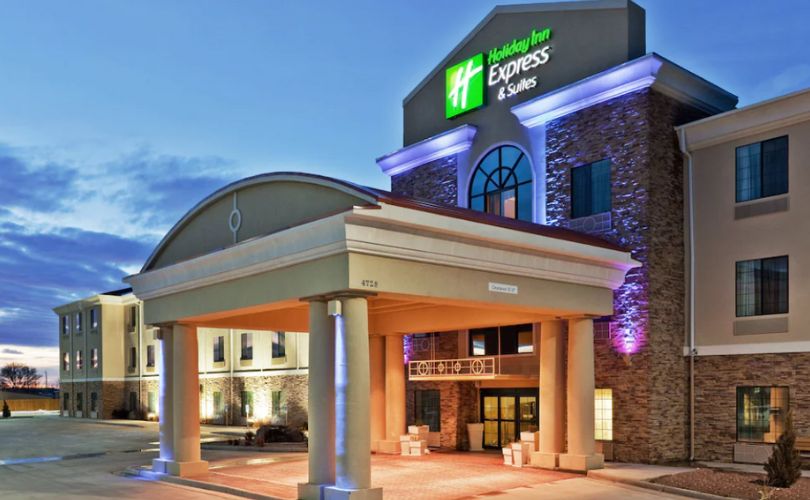 Everything just gets better when you stay in a comfortable place. Locations providing top-notch services include Clovis Comfort Suites and Hampton Inn
Families that travel with pets may have trouble finding lodging. Holiday Inn Express & Suites Clovis, however, is a fantastic option when you're traveling with dogs. You may always select budget-friendly hotel options like Super 8 by Wyndham and Motel 6 Clovis, New Mexico.
In a Nutshell,
The best way to define Clovis is as a community in New Mexico with a significant musical heritage. The zoo and farms provide entertainment to those who prefer the outdoors. Others can explore a fun indoor complex. Hence, the city offers a wide variety of attractions for an exciting trip.