Capitola is a beautiful city located approximately two hours from San Francisco, nestled on the Monterey Bay coast.
This town, dubbed the "oldest beach resort on America's West Coast," dazzles with its colorful vintage cottages and beaches.
People travel from all over to experience the small city's beautiful parks and sand beaches, provided there are plenty of things to do in Capitola CA.
Capitola, however, is much more than just beaches; it is home to a variety of cafés, boutiques, galleries, and nightlife.
The city's close-knit community hosts numerous festivals and events throughout the year.
One thing is certain: there is plenty for travelers to enjoy and discover in the city.
In Capitola, California, these are the top things to do:
1. Margaritaville Offers Mexican Food and Drinks
Margaritaville is the epicenter of fine dining and culinary scene for more than three decades in a row,
and is among the most visited restaurants in Capitola.
The restaurant is a freestanding, independent operation owned by the Sunset Hospitality Group.
It serves a wide variety of beautiful, freshly prepared Mexican cuisine, with a focus on seafood specialities.
Margaritaville serves homemade margaritas and authentic Mexican fare including enchiladas with pollo mole, and steak-filled burritos.
The restaurant also features a patio area along the water that is dog-friendly.
2. Enjoy Captivating Dawn and Dusk Views at Capitola Beach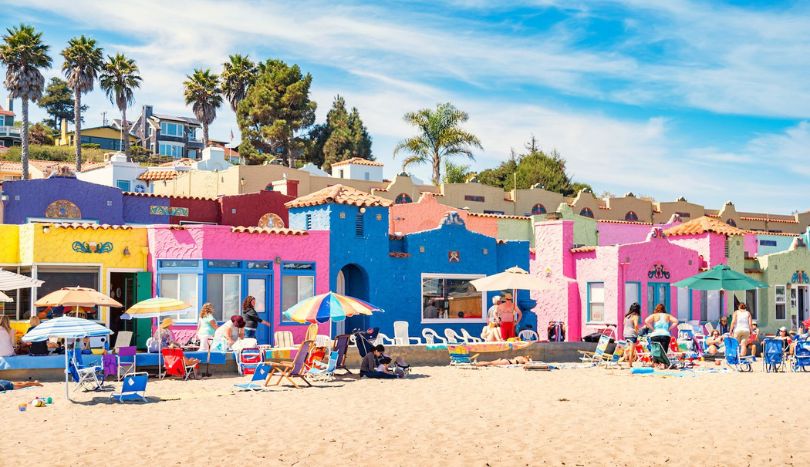 Capitola City Beach, a popular urban sandy beach, is perched near the northern end of Monterey Bay.
The weather on the central coast is ideal for soaking in the stunning ocean vistas, and is among the terrific things to do in Capitola.
There are volleyball courts, baths, stores, restaurants, restrooms, a fishing pier, and many other amenities at the beach. Surfing is very popular here, and you will see many surfers enjoying the ocean waves. Birdwatchers are another group that commonly visits the shore.
There are benches scattered around the beach where you may sit and take in the scenery. Do not miss to vibe into the views of the spectacular sunset or sunrise views from Capitola City Beach.
3. Sage Float Spa is a Great Place to Unwind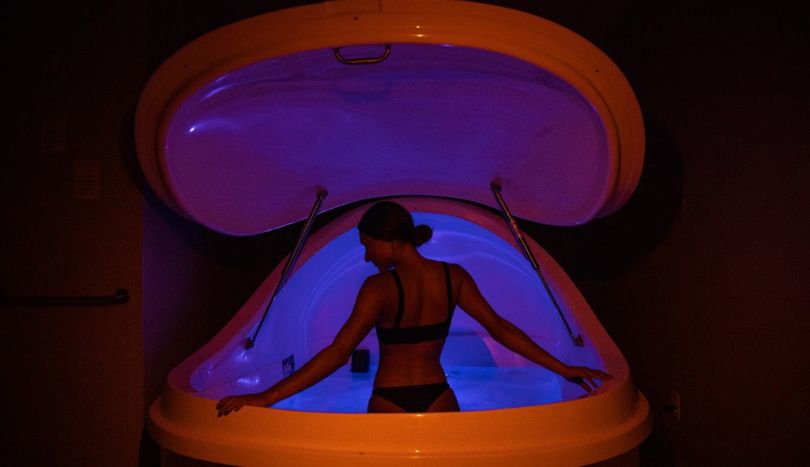 What to do in Capitola for mindfulness? The serene setting provided by Sage Float Spa, which is located 41st Avenue, will allow you to address all the body strains, cramps, and mental stress you might have. .
If you intend to lower your stress levels, get more rest, get creative, and develop your intuition, this is the place to go.
The key feature is where visitors partake in float therapy sessions which include a highly concentrated Epsom salt solution. It nourishes the skin, vanishes dead skin, and let your pores breath.
The float pods' calmness and features like dark mode are ideal for mindfulness and therapy sessions.
You'll feel utterly relaxed, relieved of stress, and rejuvenated after your float session.
After the float therapy session, you may avail the sauna and massage services to finish out your day of pampering.
4. Learn to Surf with Capitola Beach Company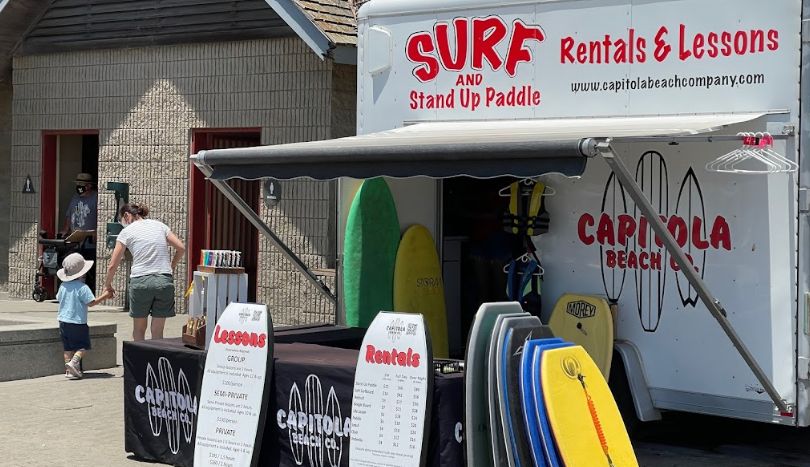 Don't forget to bring your surfboard here. Surfing is one of the prime activities in Capitola for people of all stripes and backgrounds.
If you want to learn to surf, go to Capitola Beach Company, a great surfside beach boutique that provides surfboard and watersports classes.
If you don't know how to surf, their professional and well-trained instructors will help you tame the waves.
Located on Monterey Avenue, it includes all essential equipment with the classes, and you don't have to buy or rent anything.
If you already know how to surf, you may rent surfboards and other gear from this surf shop for a fair fee.
5. Bring Your Children to the Santa Cruz Children's Museum of Discovery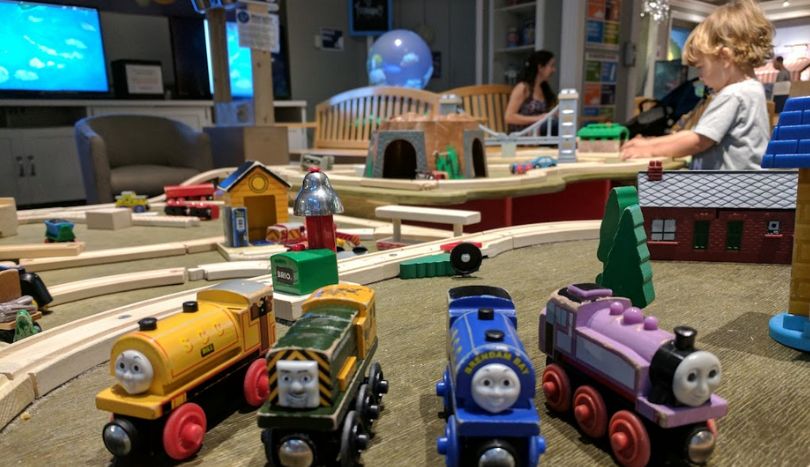 Perfectly positioned inside Capitola Mall, the Santa Cruz Children's Museum of Discovery is a well-liked spot for fun and early education.
Every child who visits the museum is inspired to cultivate an insatiable curiosity and a love of learning, and among the kid-friendly things to do in Capitola California.
Through interactive play, kids will get a taste of the world in which people live while simultaneously honing their motor skills.
A clean and safe environment will ensure that young children have a tonne of fun.
Furthermore, the Santa Cruz Children's Museum of Discovery provides special play dates and birthday parties.
6. A Retreat at Monarch Cove Inn Must be included in your Vacay list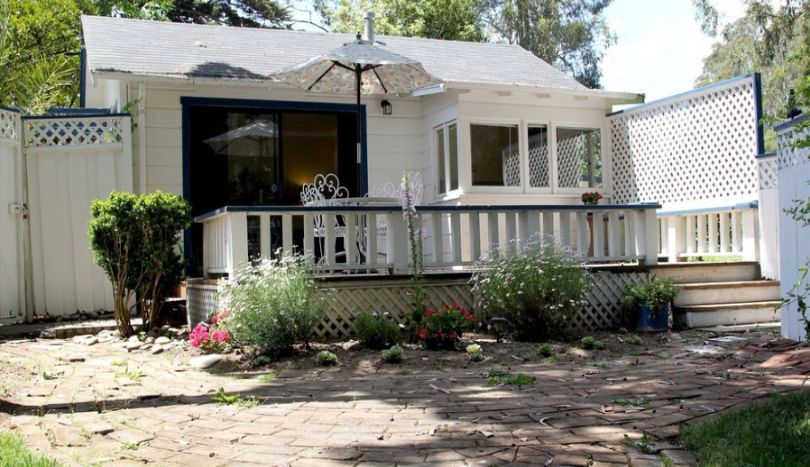 On Capitola's renowned Depot Hill, you can discover Monarch Cove Inn.
The hotel, set on a coastal cliff, provides breath-taking views of Monterey Bay's sweeping curve.
The lodgings are discreetly tucked away in a monarch butterfly haven and flower-filled meadows.
Enjoy a relaxing vacation on the 2.5-acre estate of Monarch Cove Inn. It has individually built Victorian bedrooms and cottages that deliberately blend the past with the contemporary.
Be in awe of their magnificent building and the serene ideal setting which is one of the top things to do in Capitola California.
Check Out: Things To Do in Redding California
7. Explore Capitola on Foot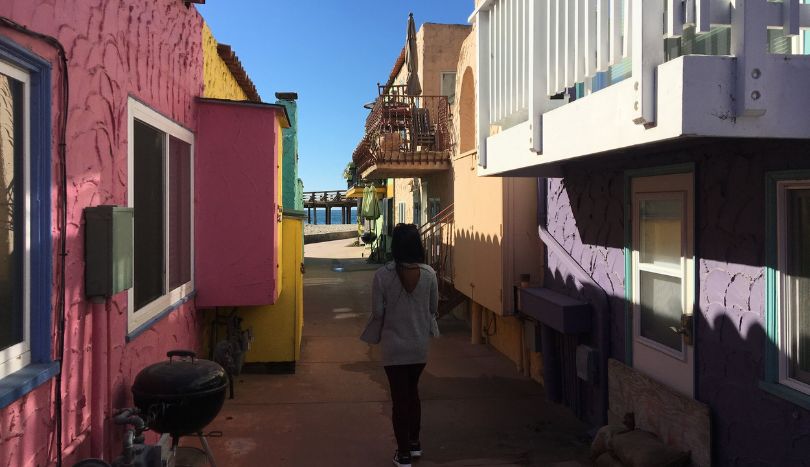 Golden, dazzling sunshine is a trademark of California. Unsurprisingly, the good weather in Capitola makes it ideal for strolling around and exploring. And is among the top Capitola activities.
This charming city has beautiful views of the ocean and sandy beaches.
Visit the finest art galleries seaside, see the famous Vast Dipper wooden coaster at the Boardwalk, kayak with seals through giant corals, and experience the most spectacular sunrises over Monterey Bay.
You can stop by new shops and cafes along the road and sample some Californian street food. Long walks through the palm-lined streets in the golden sunlight will make you fall even more in love with this beautiful city.
8. Caruso's Tuscan Cuisine Serves the Best Pizzas in Town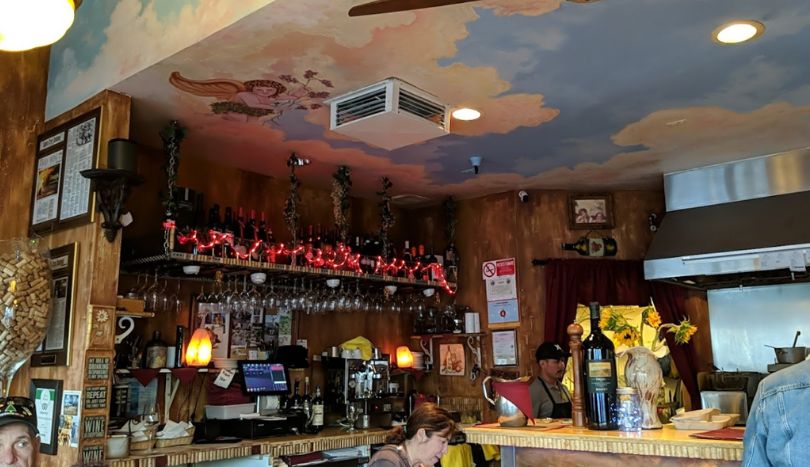 Caruso's Tuscan Cuisine is located within the Capitola Mercantile, a shopping complex modeled after traditional indoor European souks.
This family-run restaurant serves delicious traditional Italian fare.
Its menu includes 12-inch wood-fired pizzas as well as classic pasta dishes and appetizers.
The restaurant is open seven days a week for lunch and dinner and prepares each dish from scratch there.
If you're going to a group, you may need a prior reservation.
9. For Outdoor Pursuits Tour the West Cliff Drive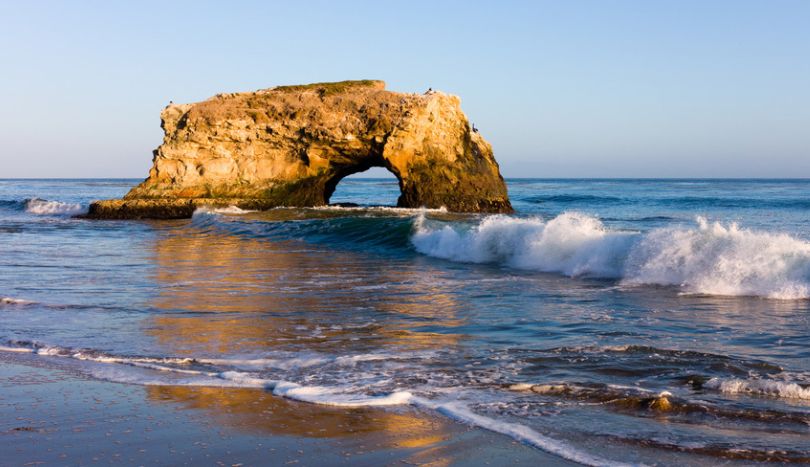 Both locals and tourists alike love to visit West Cliff Drive. From Natural Bridges State Beach to the Santa Cruz Municipal Wharf, this wheelchair-accessible path runs along the picturesque Santa Cruz Coast.
Check out the famous "To honor Surfing" longboard surfer statue, which is frequently adorned with fresh flower leis, and surfers at Steamer Lane.
Its beach, across from Lighthouse Field, is a dog-friendly play area for canines and people.
The Boardwalk and municipal pier are close by at one end, and Natural Bridges State Park is at the other. Bring your dog, the whole family, and your camera, binoculars. Walkers, bikers, skaters, and joggers can all use the path along this spectacular stretch of shoreline, and among the top places to visit in Capitola CA.
10. Sante Adairius Rustic Ales offers Handcrafted Beer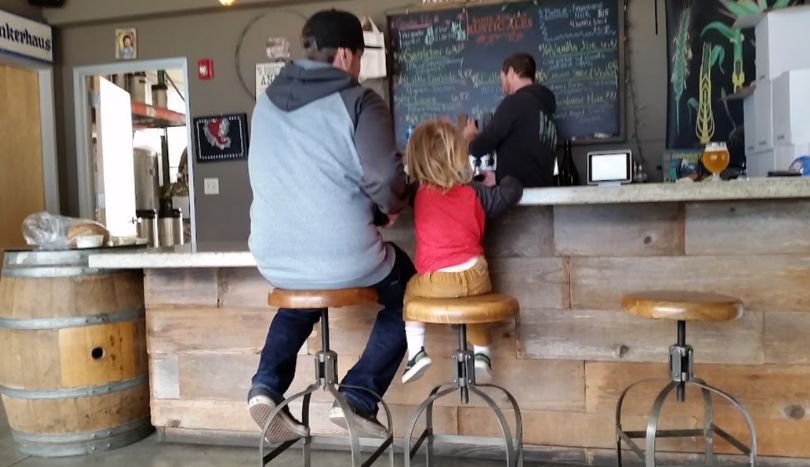 Sante Adairius Rustic Ales is a modest yet charming brewery that serves old-world ales and other delicious beverages.
This brewery places a strong emphasis on craft and quality to produce truly exceptional beer.
It offers the city's best craft beer selection. This place specializes in making ales in the old world fashion.
Four Legs Good Blond Rig, American Crazy Lager, Brasserie Lorraine, Joy's Castle, Bridal Acres German Weisse, and Deaf Jon Witbier are among its best-selling beers.
They rotate their taps on a regular basis, so check back frequently to see what's new.
If you enjoy beer, this is one of the prime Capitola attractions.
11. Visit the Capitola Historical Museum to Learn about local History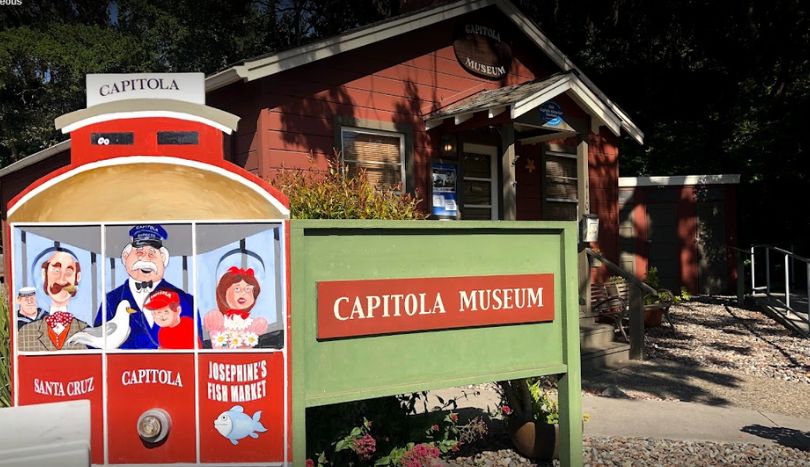 If you're searching for a fun indoor pastime, this is one of the best things to do in Capitola this weekend.
The cultural and social history of the local indigenous and early settlers can be learned here. The museum is open on Wednesdays, Fridays, Saturdays, and Sundays. 
The Capitola City Hall is not far from there, and there are yearly rotating exhibits. As a result, you may wish to return frequently to see whether there are any new exhibitions.
The economy, the arts, and the social history of the area are major topics of many of the displays. You can also get a firsthand glimpse at how the tourism sector affects the local community.
12. Relax and unwind at New Brighton State Beach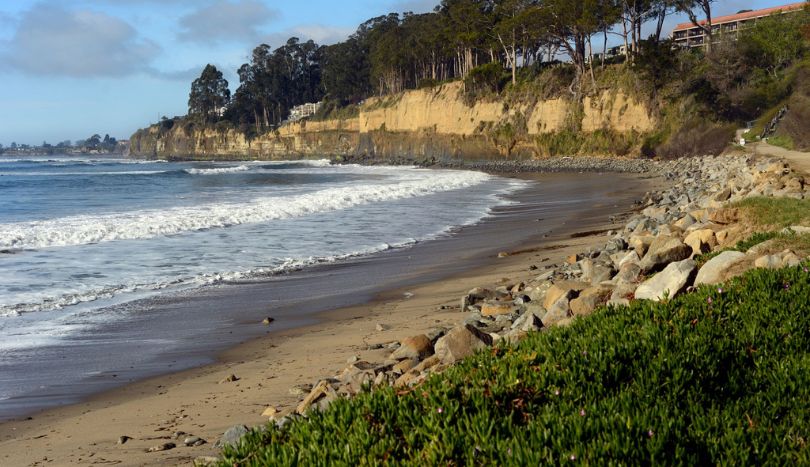 New Brighton State Beach in Capitola is a beach park located east of Santa Cruz's Monterey Bay. It is around 95 acres in size and offers panoramic views of the California coast.
Camping, hiking, fishing, surfing, and swimming are just a few of the leisure pursuits that are available to guests, and are considered among fun things to do in Capitola.
Its beaches and waterways are home to a wide variety of species, including rock crabs, sea stars, dolphins, sea lions, sea otters, pelicans, and many others.
New Brighton State Beach also includes dedicated picnic sites where you may enjoy the beautiful scenery and the sound of the surf crashing.
13. Capitola's Thomas Kinkade Signature Gold Gallery is Worth a Visit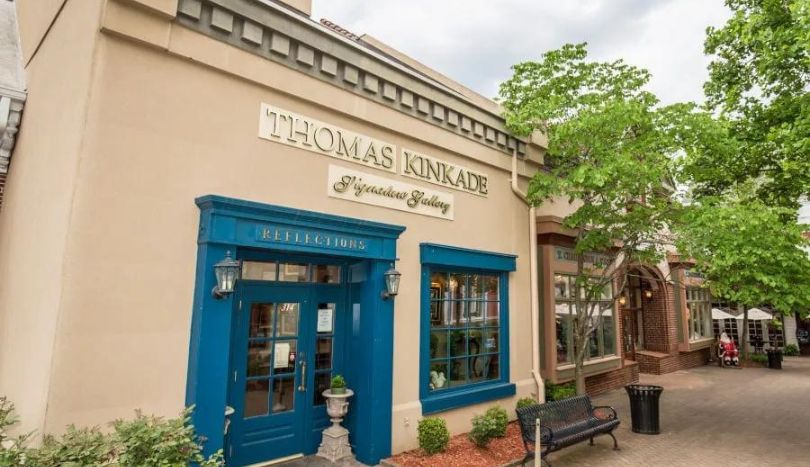 Do you know that every 2nd home in America has at least one piece of Thomas Kinkade art in it?
The stunning Signature Gold Gallery in town showcases paintings by American artist Thomas Kinkade, and is among the top Capitola attractions. The great artist was also known as the "Painter of Light," and he made many portraits in bucolic surroundings and pastoral themes. He was also well-known for his collage work.
The exhibit features all of Kinkade's original artwork, including autographed works and masterpieces. View the work of this venerable American artist at the magnificent Thomas Kinkade Signature Gold Gallery.
14. Join the Annual Capitola Art & Wine Festival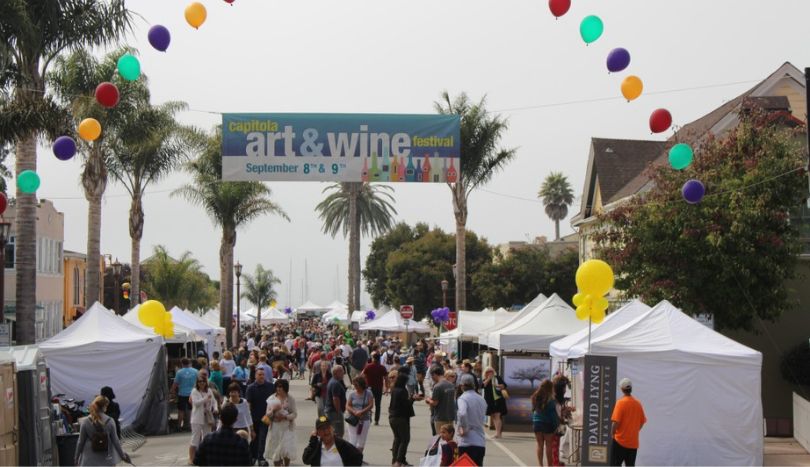 The city hosts a delightful weekend event called the Capitola Art & Wine Festival where you may enjoy french wine, fine cuisine, and locally produced handicrafts.
The yearly celebration takes place in mid-September and serves as the summer's final hurrah.
It features the work of more than 160 great artists, as well as exceptional wines from Santa Cruz's 222 wineries.
Food options range from Hawaiian poke to falafels.
The event features fantastic food, wines, and artwork as well as musical performances, ethnic dances, buskers, and other forms of entertainment.
For delicious food, exquisite art, and top-notch entertainment, go to the Capitola Art & Wine Festival, and it is one of the prime Capitola attractions.
15. Capitola Mall Allows You to Shop Until you Drop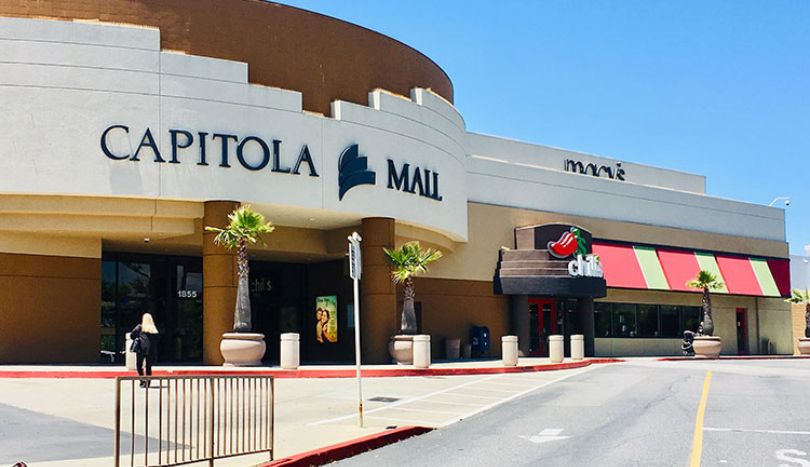 Capitola Mall, Santa Cruz's sole indoor mall, has been open since 1977.
The mall is located on 41st Avenue and features over 100 retailers, eateries, and recreational opportunities. It features the ideal balance of well-known department stores and independent thrift shops.
Target, Macy's, Kohl's, Mac, and a host of other well-known American retailers can be found at the mall.
It has a variety of restaurants, including Olive Garden, Five Guys Burger & Fries, Subway, and Starbucks, in addition to stores.
Stroll around Capitola Mall to experience the traditional American mall.
16. Visit the Capitola Wharf to go Fishing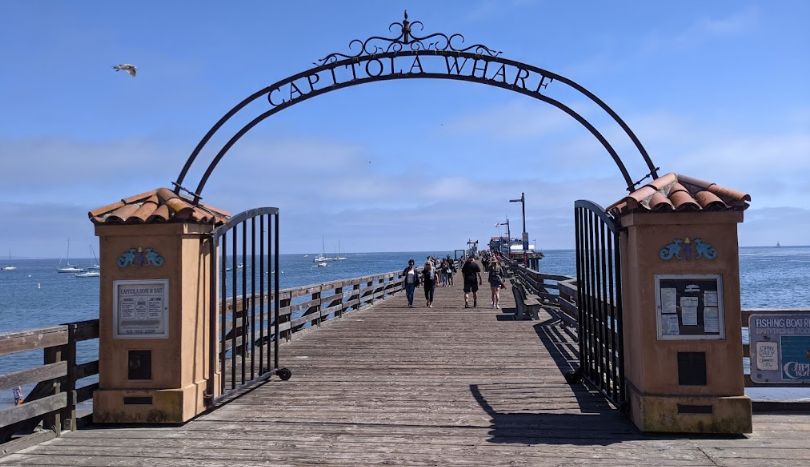 Fishing is one of the top Capitola activities. You can partake in fishing activities while enjoying the picturesque view of the ocean. The Wharf here is 26- meters wide and is never crowded.
After fishing, you can take a peaceful stoll while marveling at the beauty of the coastline and vintage architecture.
Enjoy the captivating sunset and sunrise, and is among the prime attraction is Capitola.
17. Capitola is Known for its Wineries too!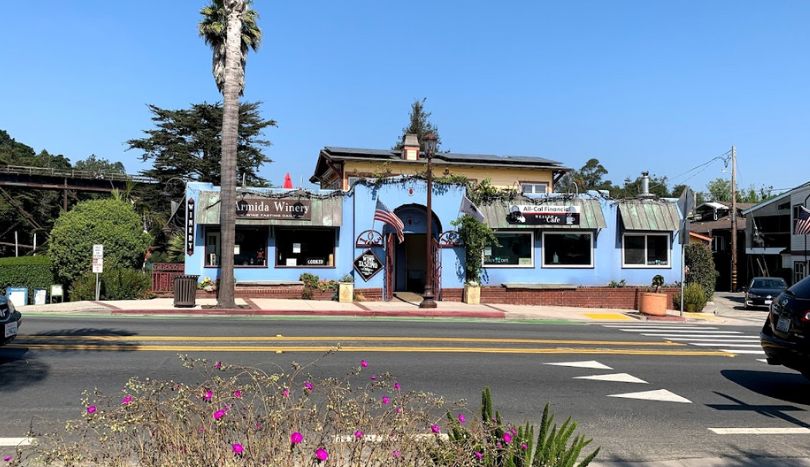 The best wineries in the region may be found in Capitola.
The country's hilly area provides the grapes used to make its world-class wines. Offering outstanding wines and breath-taking views, the Armida Winery Tasting Room is a must-visit.
It is tucked away in a lovely setting between the Santa Cruz Mountains peaks on one side and Monterey Bay on the other.
A large selection of handcrafted, vineyard-designated wines are available in the tasting room.
It offers wines from some of the most recognised vineyards in the area, such as Durell Vineyard, Maple Vineyards, and others.
The Armida Winery Tasting Room offers a wide range of Blanc, Cabernet Sauvignon, Rosso, and other wine varieties for sampling.
18. Enjoy Your Meal at Shadowbrook Restaurant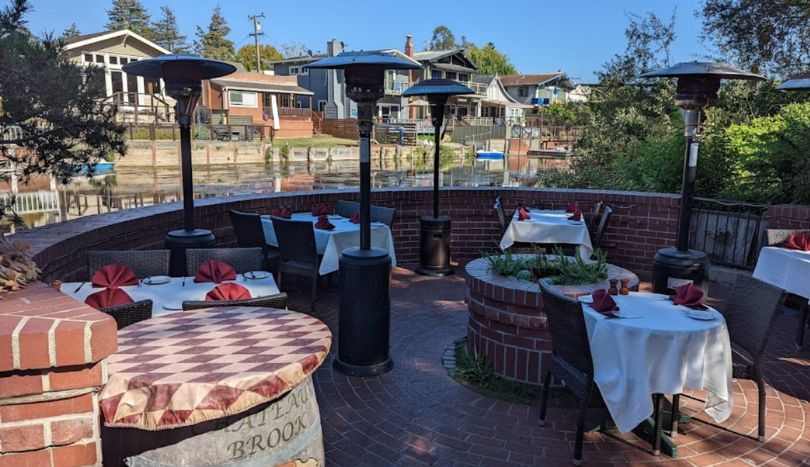 What to do in Capitola for a premium dining experience? The 1947-founded Shadowbrook Restaurant offers a distinctive dining experience and has alternatives for dining indoors, alfresco, and on the rooftop.
The varied menu offers delectable American cuisine with a twist.
Hazelnut-crusted brook salmon, honey-glazed lamb chops, and Thai-style wild fowl are a few of its most well-known dishes.
The restaurant also serves vegan and vegetarian dishes, like sesame seed porridge, black truffle ravioli, stuffed poblano, and soba pasta symphony.
Shadowbrook Restaurant, located on Wharf Road, also provides free shuttle service to anyone within a three-mile radius.
Therefore, if you are close to the restaurant, phone them, and they will pick you up and drop you off there without charge.
19. Phoebe's Fine Jewelry and Art Glass is an Amazing Art Gallery in Town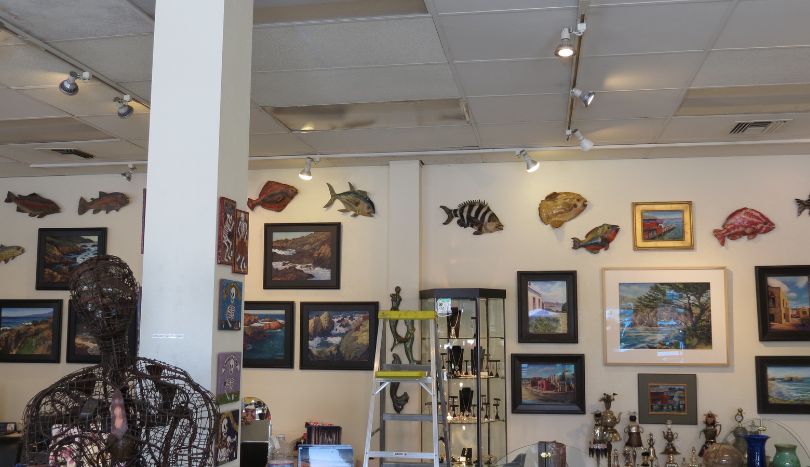 Take a look at this magnificent art exhibit while roaming around downtown Capitola. It has been open for 25 years and features artwork from some of the region's most creative artists.
There are paintings depicting the downtown area, the neighborhood beach, and the lovely pier. You may see Capitola in a whole new light.
This is one of Capitola's most visually beautiful sights, and you could even want to buy some handcrafted things made by local artists. You can also learn about Capitola's history by asking questions while viewing the displays.
Visit the gallery to purchase adorable handcrafted goods made by neighborhood artists.
Their excellent art glass and artworks are particularly recommended.
20. Gayle's Bakery & Rosticceria will Gratify your Savory and Sweet Appetite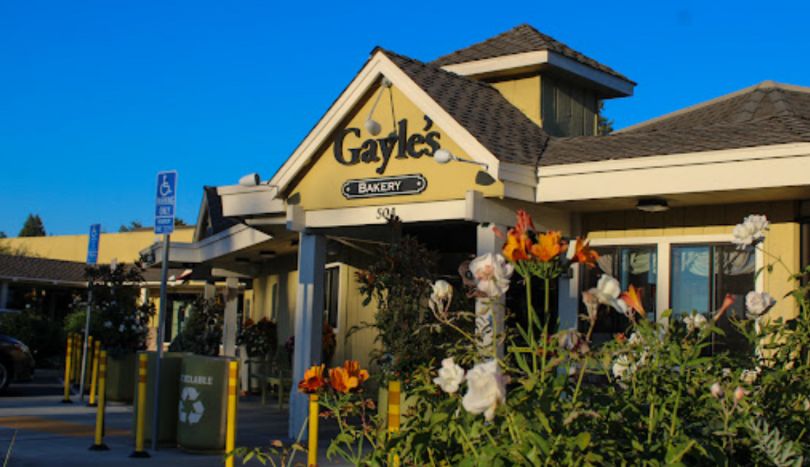 Gayle's Bakery & Rosticceria delivers delectable cakes and pastries, as well as delicatessen hamburgers, pastas, and doughnuts. It is located on Bay Avenue, and among the best things to do in Capitola for foodies.
Satisfy your sweet taste by indulging in delicious cakes and pastries.
Raspberry bramble, citrus mousse, multi-fruit pie, cinnamon swirl, salted caramel biscuit, and old-fashioned carrot cake are among the bakery's signature products.
The warm atmosphere at this bakery is almost as popular with customers as the mouthwatering menu offerings.
Best Places to Eat in Capitola CA
Capitola is a stunning city with many amazing tourist attractions and top-notch dining options. It is located on the Monterey Bay shores.
It has an abundance of eateries, perfect for dining by the oceanfront, near the city center, going on a date with your partner, trying the freshest seafood dishes, enjoying a laid-back meal while taking a break from touring, and so on.
There are establishments that provide impressive menus for children, a large selection of alcoholic beverages, delicious food options for those with dietary restrictions, and so on.
Here are the Capitola's top restaurants so you could get a better idea of all the fantastic options available at your disposal –
(i) Paradise Beach Grille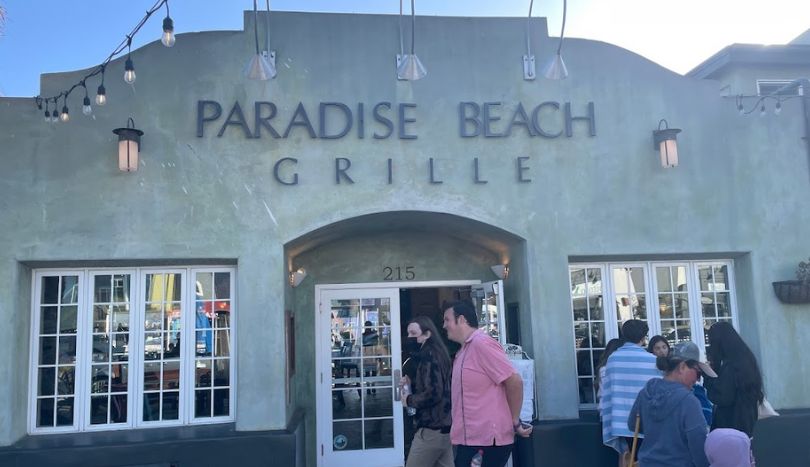 Enjoy a memorable fine dining experience here. It includes bread rolls, chorizo, Swiss cheese, avocados, and blueberries. Lobster with sugar and spices is a refined dish that you should try. It comes with a prosecco cardamom Cream sauce, dumplings, steamed vegetables, golden brown fruit salsa, and black pepper roast potatoes.
Address – 215 Esplanade, Capitola, CA 95010
(ii) Cafe Cruz
The finest seafood dishes and traditional American favorites can be found at Cafe Cruz, one of Capitola's best dining establishments. It has a patio with a big fireplace, a relaxed atmosphere and charming decor. Order the Harris Ranch Bistro Cheesesteak . It's an open-faced sandwich with Greek salad and house-made garlic dip and cheddar cheese on the side.
Address – 2621 41st Ave, Capitola, CA 95010
(iii) East End Gastropub
It features a cool environment with cutting-edge interiors, cool lager, elevated pub fare, beautifully presented dishes, and a welcoming atmosphere. To try an Asian-inspired dish, order the Korean Ssam. These short ribs are grilled and served with butter parsley, house-made dumplings, herbal blends, green onion dip, and black oregano rice cakes. The Salami Rose pizza has a distinctive flavor that you should try.
Address – 1501 41st Ave Suite I, Capitola, CA 95010
(iv) Roux Dat Cajun Creole
If you're looking for places to eat nearby that serve delectable New Orleans-inspired food, think about Roux Dat Cajun Creole. You must try Fennel & Portabella Mushroom Jambalaya. It features slow cooked broccoli, jalapenos, fresh basil, fenugreek seeds, cucurbits, garlic, marinara, and oregano. Order the Red Beans & Salami to try a Crawfish classic. Tomatoes, barbecued meats, rosemary, coriander, bacon, shallots, and bell peppers are among the ingredients.
Address – 3555 Clares St Suite G, Capitola, CA 95010
Best Places to stay in Capitola CA (California)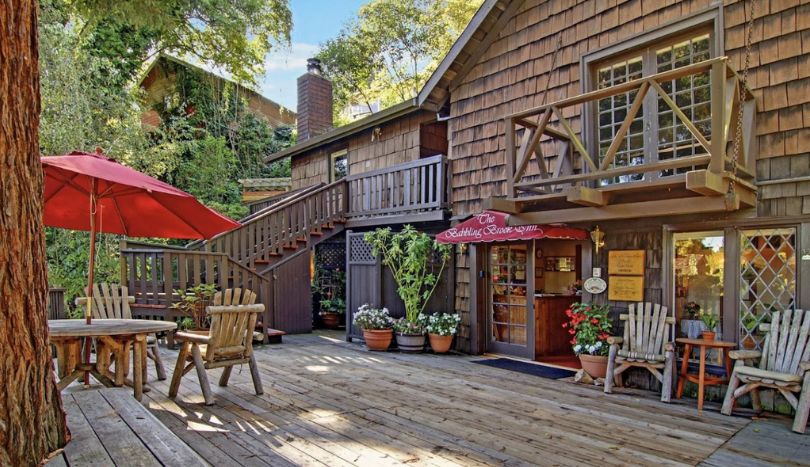 Capitola blends modest European beauty with vintage surf vibes and is located just east of Santa Cruz on the Monterey Bay coast. Capitola is a hidden seaside gem just waiting to be discovered, including kaleidoscope-like architecture, flower-lined streets, mouthwatering cuisine, quaint boutique shops and galleries. Not to miss its pristine white sands. Some of the top accomodation in this seaside town includes –
(i) Capital Hotel
The Capitola Hotel, located in the heart of the village, harkens back to the rise of Capitola's surf culture and close-knit community. The Capitola Hotel's rooms are each individually designed with maritime accents, and the home-away-from-home vibe that extends beyond the rooms. The hotel provides complimentary breakfast, afternoon refreshments, and a weekend snack buffet.
Address – 210 Esplanade, Capitola, CA 95010
Phone number – +1 831-476-1278
(ii) Capitola Venetian Hotel
Capitola's picture-postcard view of vibrant pastel homes reminiscent of the Mediterranean coastline.You will find the similar theme in this hotel. The quaint and lively hotel rooms feature hand-carved Venetian doors and maritime design, as well as views of the Pacific Ocean and direct access to the warm sand. The rooms and suites are only a short walk away from local galleries, boutiques, and restaurants.
Address – 1500 Wharf Rd, Capitola, CA 95010
Phone number – +1 831-476-6471
(iii) Sea and Sand Inn
The Sea & Sand Inn is situated on a seaside bluff. Each of its rooms offers a breathtaking view of the ocean and a warm fireplace. Private hot tubs in spa rooms and suites allow you to enjoy the ocean view in a fresh way. Enjoy a free continental breakfast. The Santa Cruz wharf and boardwalk are a short stroll from the seaside home.
Address – 201 W Cliff Dr, Santa Cruz, CA 95060
Phone number – +1 831-427-3400
(iv) Babbling Brook Inn
The property is a charming, wood-shingled property. It was formerly a grain grist mill from the 18th century. And, it is adorned with redwood and pine trees that flow along a little brook. Individually decorated cozy apartments are inspired by artists such as Renoir, Monet, and Cézanne. Each room has a fireplace to cozy up to after a day of touring and paintings adorn the walls of each space. Stroll around the paths of Babbling Brook Inn to see the covered bridge, charming water wheel, and tranquil garden gazebo.
Address – 1025 Laurel St, Santa Cruz, CA 95060,
Phone number – +1-831-427-3476
Bottomline
Taken together, these twenty things to do in Capitola give travelers plenty of options no matter the season. Experiencing each and every one is an undertaking that can last for weeks, if not months – so what are you waiting for?
See More in California:-