You have to disconnect sometimes in order to reconnect. Fortunately, the Texan landscape has plenty of scenic sites and a wide variety of attractions that let you unwind and spend quality time with your loved one. There are so many weekend getaways in Texas to pick from, from beaches to mountains and everything in between.
This post will help you arrange an amazing trip, whether your idea of a perfect weekend is wine tasting and wandering through gorgeous tiny villages or floating down a river and camping under the stars.
To help you get started, we've narrowed it down to some of the best weekend getaways in Texas. Prepare to discover the finest of what the Lonestar State has to offer –
1. Dallas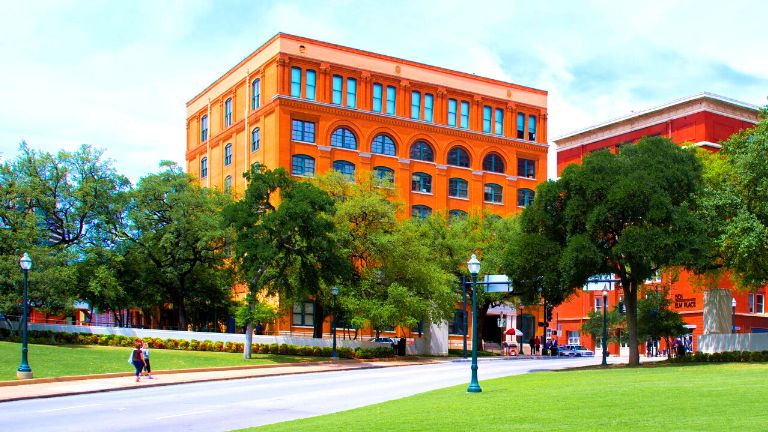 Everything is bigger in Texas, and this includes the country's ninth most populous city (dubbed as Big D by locals). The metropolitan area, in fact, takes pride in achieving greatness. The state fair is enormous, the NFL football stadium is enormous, and the international airport is enormously enormous.
Dallas has something for everyone, whether you want to visit world-class museums, visit some of the city's hippest hangouts, or fix your eyes at the world's best skyline that lights up downtown. Here's how to make the most of your time in the city.
Things to do in Dallas
The best place to begin a visit is in the city centre. There are numerous excellent museums, restaurants, and hotels, as well as a plethora of fun activities, to be found here. This could be your family weekend getaways in Texas. Here's the guide that you should look out for –
The Sixth Floor Museum – Located at the corner of Houston and Elm Streets in Dallas, is a museum dedicated to remembering one of the nation's most tragic and defining moments: President John F. Kennedy's assassination. The tour includes admission to the museum and guided audio that reveals the information on the display.
John F Kennedy Memorial – The open tomb concept, which resembles a memorial, was created to display how Kennedy was a person of free spirit. It's an impressive sight, standing 30 feet tall and 50 feet wide and made of large marble slabs.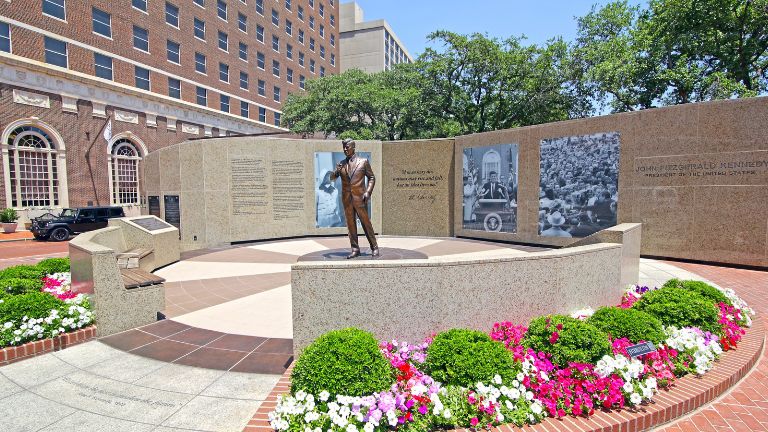 Dallas World Museum – This place is a fun and educational expedition for people of all age groups, conveniently located within easy walking distance from the city's historic downtown core. The aquarium exhibits a diverse range of sea life including bonnethead piranhas, manta rays, starfish, marine turtles, giant reef sharks, and rare leafy seadragons, that are encased in 87,000 gallons of dissolved salts and reside in natural reef settings.
What to Eat in Dallas
Dallas, like any major city, has a plethora of iconic eateries that have served as culinary hubs for generations of residents and visitors. Some of them include –
Pappas Bros. Steakhouse – This is the place to go if you're looking for a delicious Texas steak. Several wine experts micromanage your experience ensuring that your meal is paired perfectly. That sort of experience could be the romantic weekend getaways in Texas.
Fearing's Restaurant – Celebrity chef Dean Fearing located inside a Ritz Carlton as the restaurant offers the delicacies that are a perfect mix of sweet and savoury.
Mia's Tex-Mex – Since 1981, the kitchen has been humbly serving local celebrities, athletes, and a slew of other hungry Texans in a cosy Tex-Mex setting. Grilled chicken burrito bowls, ribeye steaks, homestyle cheese enchiladas, and prime rib tortillas are among Mia's specialties.
Where to Stay in Dallas
Downtown Dallas is the place to stay if you want to see the sights, and it's also the most preferable spot for many first-time visitors. Staying in one of the stays given below could be your well-sorted Texas weekend getaway. Some of the options include –
La Quinta Inn – The most budgeted stay near the downtown area that comes with complimentary breakfast, free parking, and king size suite.
The Home-wood Suites by Hilton – Another downtown property that offers a night stay under a mid-range comes with extended-stay suites and guest rooms.
Omni Dallas Hotel – Located near the Arts District and within walking distance of several museums and other attractions, has a fantastic rooftop pool with views of downtown.
2. Austin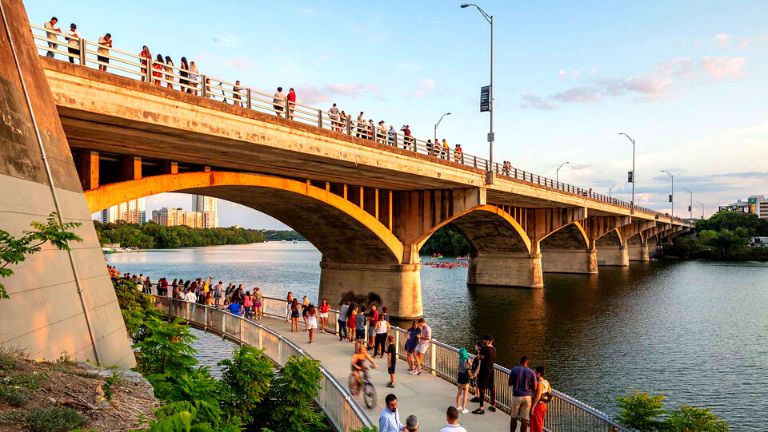 Despite being one of the fastest-growing cities on the continent, Austin provides ample opportunities to connect with nature. These Central Texas weekend getaways is worth remembering.
The state capital draws visitors from all over the world with its diverse cultural and historical offerings. You'll find plenty of places to grab a drink and listen to some tunes in this city which is famously known for music festivals, concerts and gigs. the famous musical gigs and known as the "Live Music Capital of the World". Now that's sound more like a – best girl weekend getaways in Texas.
Things to do in Austin
Plan your trip to Austin with the list of top attractions and things to do in Austin –
The State Capitol and Visitors Centre – A visit here will not only put you in one of the most stunning architecture in Texas – with some of the most interesting history – but it will also be free. Take one of the Capitol tours, which run every 20 to 30 minutes.
Lady Bird Lake – A portion of the Colorado River named after President Lyndon B. Johnson's wife. This 416-acre flowing reservoir has become one of the city's most popular recreation areas. Although the shoreline is lined with hotels and condo buildings, the majority of it is open to the public, with miles of pedestrian walking and cycling trails.
The Congress Avenue Bridge – Enjoy the evening saga with Mexican free-tailed bats that have made the Congress Avenue bridge their home, making it the world's largest urban bat colony. Over a million of these insect-eating creatures take to the sky each evening at sunset making it as picturesque as it could be.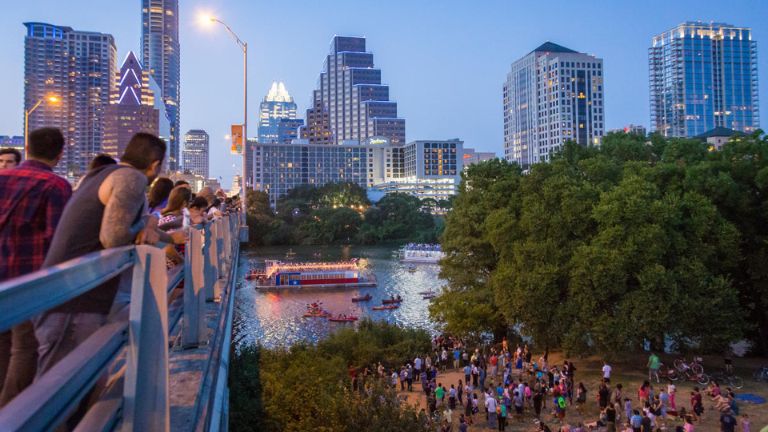 Barton Springs Pool – The site is a 1.2-hectare recreational outdoor swimming pool that is filled with water from nearby natural springs and is maintained at a lowkey year-round temperature.
What to Eat in Austin
Austin takes eating and drinking seriously. You should as well while you're there. The culinary and cocktail scene in Austin has exploded in recent years, allowing visitors to sample a wide range of cuisines and cocktails. The dine-in vibes in the entire Austin exhibits the best weekend getaways for couples in Texas.
Veracruz Taco – With two taco trucks and a storefront in Round Rock, this is one of Austin's best taco places. Their award-winning migas taco will rock your world.
Valentina BBQ – Valentina's It is a great place to go if you're looking for something different. You can go for their delicious tacos, stuffed with smoked meat and served in a spongy, homemade tostada.
Homeslice Pizza – Everyone should try Homeslice Pizza at least once as it is the most Austin's famous pizzeria in Austin. It offers thin crust in Yankee style, but they also serve a deep dish that is delicious.
Where to Stay in Austin
If you're coming to Austin for the live gigs and concerts or just to see the sights, the best place to stay is around the downtown area. The city is relatively small, and many of the major attractions are within walking distance of one another.
Four Seasons Hotel – Overlooking Lady Bird lake and is in close proximity to the downtown area that features saltwater pool, fine dining area and luxury suites.
Hyatt Regency – The mid-range hotel located on the Colorado riverfront and offers the standard amenities.
La Quinta Inn – Just a few steps away from the downtown area is the most budgeted stay that comes with the complimentary breakfast.
3. Tyler, Texas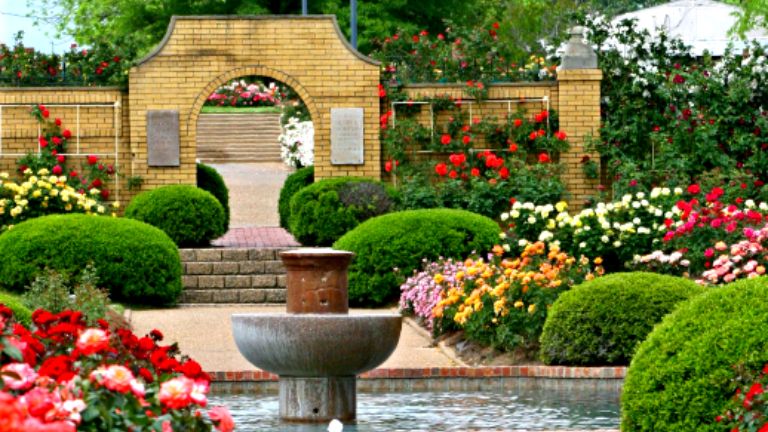 While many Texan communities are known for their outstanding BBQ, music, or lifestyle, Tyler, in the northeast, hails the rose. It was given the name "City of Roses" because of its renown and history of rose production and horticulture. Tyler is home to the world's largest rose garden and the famed Caldwell Zoo, but there is something more than that. This place checks your Texas weekend getaway for families list.
Tyler, in addition to the great outdoors, has a large proportion of museums dedicated to ecology, science, aerospace, and warfare making it ideal for people interested in learning more about the area's history and culture.
Things to do in Tyler TX
The majority of Tyler's tourist hotspots do not take too long to explore, but they are gratifying experiences. You would be able to see many of the highlights in one trip. Check out our recommendations for the finest things to do in Tyler, Texas.
Caldwell Zoo – All of the habitats at the zoo are designed to simulate the animals' natural surroundings in order to promote conservation and awareness of nature and wildlife. The park has 85 acres of gorgeous nature and offers a variety of activities for guests of all ages. The petting zoo for the children is the opportunity for you to get candid with the animals. You can also suit yourself to the aquarium where you can experience and learn about marine life.
Rose Garden – One of the best things to do for free in Tyler is taking a visit here that features 500 varieties of roses spread out over 14-acre of the well-kept garden.
Discovery Science Place – Located inside an old car dealership is an interactive science attraction that has been repurposed to entertain and educate children and youngsters on the joys of science. Aside from temporary exhibitions, it exhibits a variety of hands-on science-related experiences such as 'The Cave,' which teaches children about dinosaurs, rock climbing walls, dig pits, and even a 3D film experience.
What to Eat Tyler TX
Try one of Tyler's numerous wonderful restaurants to immerse yourself in the culture. There's a unique array of dining alternatives available for any taste with the best gourmet selection in East Texas.
Abuelo's Mexican Restaurant – Its unique in-house specialities include scratch-made salsa, tortillas, and traditional Tex-Mex delicacies.
Aspen Creek Grill – Farm-to-table food prepared with a variety of choices include steaks, salads, ribs, pastas, and pizzas.
Athena Greek Restaurant – Best homemade Greek and American delicacies at affordable prices.
Bernard Mediterranean Cuisine – Flavorful French, Italian and Spanish cuisines prepared from the freshest ingredients.
Dakotas – In a mood of fine-dining then switch to this America's one of the best seafood and steak restaurants that offers huge portions and stiff drinks.
Where to Stay Tyler TX
There is a place for everyone in Tyler whether they are looking for the convenience or comforts or the cosiness of a private residence.
Baymont Inn & Suites – It comes with standard amenities and is a driving distance from many great biking and hiking trails and other attractions.
Best Western Plus Southpark Inn & Suites – This mid-range suite offers the comfort alongside complimentary breakfast as you would be in close proximity to the Typer State Park.
Candlewood Suites – Convenient, cosy inn for the travellers place based at ideal location features quick downtown access. The prophet offers complimentary breakfast, free parking, and airport pick-up and drop off.
Courtyard by Marriott – Spacious accommodation includes complimentary wifi, breakfast, microwave, refrigerator, and premium bedding. Staying here could get you a fun weekend getaways in Texas.
Ain't this is a perfect setting for weekend getaways with kids in Texas?
4. San Antonio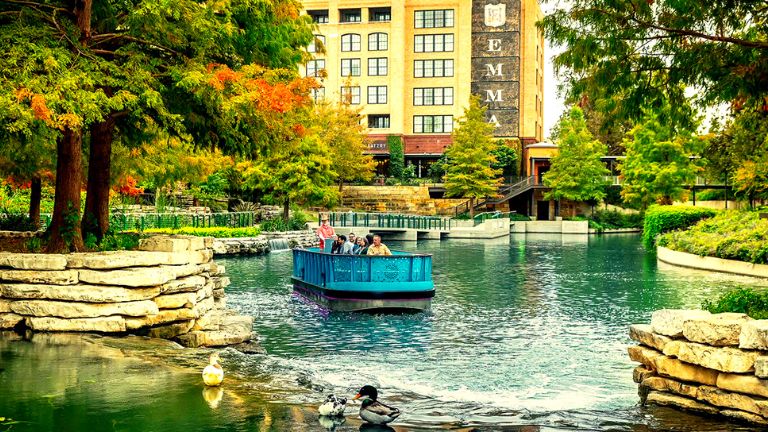 San Antonio is a well-known and well-loved cultural hub in the heart of Texas, with a rich history and a fascinating blend of Mexican, Spanish, and American cultures, making it one of the greatest weekend destinations in Texas.
Things to do in San Antonio
San Antonio is an excellent city for exploring, as it is home to some of Texas' most famous historic monuments. If you want to spice up your itinerary with some exciting activities, there are plenty of options for weekend getaways in San Antonio Texas in mini-adventures in and around the city.
San Antonio Riverwalk – The River Walk, where cobblestone walkways and restaurants border the San Antonio River as it flows through the downtown area, is the city's focal point. This is a lovely spot below street level, with tranquil rivers, graceful footbridge, ducks, and lots of shade provided by big trees arching over the embankment.
The Alamo – The Alamo Roman Catholic Mission, now a museum, was established in the 18th century to educate people about the legendary Battle of the Alamo, which took place in 1836. A trip here would be a fantastic opportunity for the family to explore the Mission's fascinating history.
San Antonio Missions – Named as UNESCO World Heritage Site is one of the greatest attractions in the city. It was the shelter site for the South Texan population who lived in constant fear from Apache raids.
Natural Bridge Caverns – The largest commercial cave is a 20-minutes drive from San Antonio. These magnificent caves are famed for their vast open spaces, but they also feature small corridors and fascinating formations. Another alternative here is a gem and fossil mining experience, which allows kids to observe how gold miners worked and to uncover and identify their own jewels in the mining waste.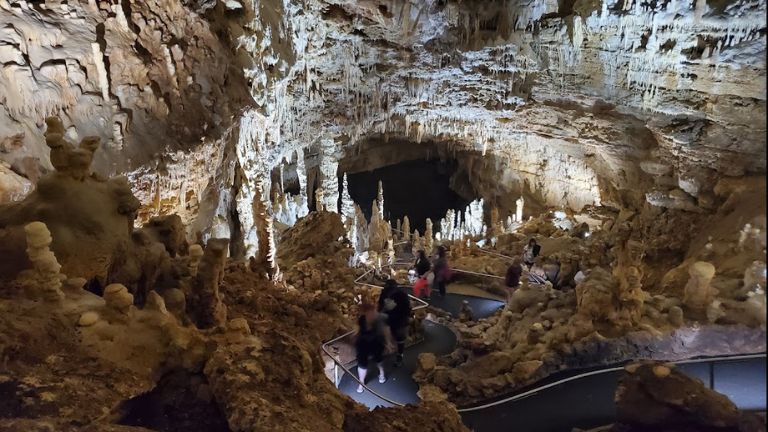 What to Eat in San Antonio
Bbq and Tex-Mex are still popular in San Antonio, but the city's international vibe has broadened the culinary possibilities, much to the joy of taste buds and rumbling bellies. There are no negative alternatives here; only excellent cuisine. You can eat with your fingers, poke about with chopsticks, or conquer with an old-school fork and knife.
Cured – Specialises in house-made, sustainable sausages, cured meats, and Gulf-sourced veggies and seafood. Meats are marinated for up to a year and served with recommended beer, wine, and cocktail pairings to complement the flavours.
Dough Pizzeria Napoletana – Serves wood-fired oven meat-feast pizza topped with chunky house-made sausage. Try signature tiramisu and crafty cappuccinos.
Mi Roti – A Caribbean street-food shack serves jerk chicken wrap dipped in its own sauce and a side of masala fries.
Battalion – This eatery brings Italian fine dining to San Antonio. The grilled tuna and red meat meals are delicious, but it's the handcrafted pasta dishes, such as tortellini, ravioli, and fettuccine, that really stand out.
Where to Stay in San Antonio
San Antonio has hotels to suit all budgets and travel preferences, whether you're on a road trip, a romantic weekend, or a work trip. Some of the best are mentioned below for the affordable weekend getaways in Texas –
La Quinta Inn and Suites by Wyndham San Antonio Downtown Area – The property is in close proximity to the downtown area and comes with a pool area and the restaurants nearby.
Holiday Inn San Antonio Riverwalk – Perfect for families offers a variety of room sizes and layouts. There is an outdoor pool, alongside complimentary breakfast.
Hotel Emma – This hotel offers a distinct type of grandeur, with pleasant and attractively furnished rooms and common areas, nestled in a magnificently conserved 1894 heritage place.
Hotel Valencia – The boutique property is a smaller facility with beautiful rooms and lovely eating and lounge places. Some rooms include Juliet porches with views of the River Walk or the peaceful atrium.
Wanana have dog-friendly weekend getaways in Texas? Go for all the hotels aforementioned.
5. Fredericksburg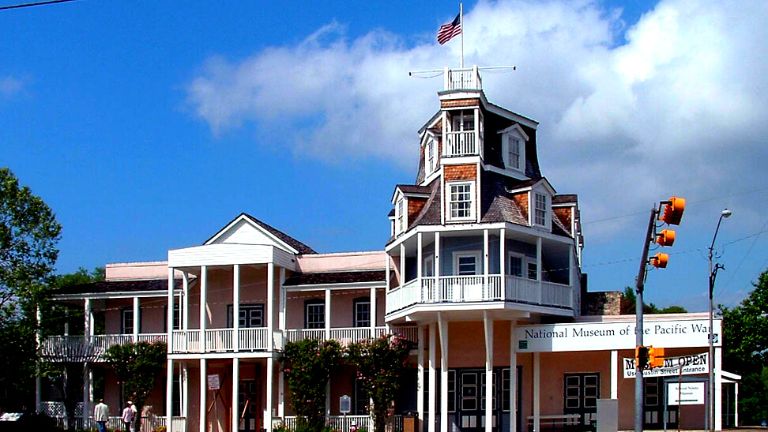 Fredericksburg is located in the Texas Hill Country, just a short distance from Austin and San Antonio. Despite its proximity to major cities, it is popular because it retains a small-town vibe while offering a diverse range of attractions. It's the ideal weekend trip from almost anywhere, thanks to its unique German history, blooming vineyards, boutiques, and museums. This trip is more synonymous to romantic weekend getaways in Texas Hill country!
Things to do in Fredericksburg TX
This tiny central Texas town is a tourist magnet in its own way, located within the close proximity of both Austin and San Antonio. Here's a list of some of the best weekend activities in Fredericksburg, Texas.
Visit local wineries – With a chauffeur or one of the many escorted tours, a trip to the Texas wineries is a terrific way to spend a day trip or weekend. Look for wines like Syrah, Albarino, Brunello, and Navarra, as many of the wineries specialize on seasonal fruits that grow well in the Mediterranean.
National Museum of Pacific War – If you have a basic interest in history, the National Museum of the Pacific War should be at the top of your list. The Pacific War Museum's three buildings contain two typical exhibits dedicated to Admiral Nimitz and the WWII conflicts, as well as an outdoor Pacific Combat Zone where renditions bring the battles to life right in front of your eyes.
Take a visit to Lukenbach – People come from all over the country and the world to drink beer under the oak trees and listen to country music in the paraphernalia bar in this three-building village. The town hosts everyday casual performances as well as concerts by country music legends.
Relish on German delicacies – Influenced by the town's heritage, there are a lot of German-inspired cuisines that are must-try. Traditional bratwurst, pretzels, and apple crumble are served alongside the Texan version of schnitzel with Monterey cheese and bacon.
This and various other activities can be your dream romantic weekend getaways in Fredericksburg Texas.
What to Eat in Fredericksburg TX
This tiny town exhibits a thriving food culture. There are plenty of good eats here, with great Texan wine, German offerings, and Tex-Mex and burger joints everywhere. The eateries are the perfect setting for one of the weekend couple getaways in Texas. Here are some of the best selections for the eateries in Fredericksburg.
Otto German Bistro – On a constantly changing menu, this elegant cafe serves sophisticated German favourites like duck chops and Bavarian lamb soup, as well as other European cuisine.
Hondo's on Main – Most days, the Hondo's features live music and a huge patio to entertain. Burgers, burritos, and panini are among the informal, delicious culinary options on the menu. The Frito pie is a must-try.
Der Lindenbaum – It serves borscht, wiener, and rheinischer sauerbraten, among other German favourites. They have a large assortment of German beer and wine to choose from.
Sunset Grill – It delivers an excellent assortment of omelettes, salads, sandwiches, and numerous variations of poached Eggs for breakfast, lunch, and Sunday brunch. You must try their French toast.
Where to Stay in Fredericksburg TX
Fredericksburg has a wide range of hotel alternatives. This tiny town has something for everyone, from large hotel chains to locally owned motels, tiny inns, vacation rentals, and B&bs.
Inn at Barons Creek – Located a few blocks from the heart of downtown, the property offers all-suite rooms that are royally spacious. There is an outdoor pool and free parking on the site.
Fredericksburg Inn and Suites – The downtown from here is within walking distance. The inn offers modern accommodations that are cosy and comfortable. It also has a pleasant outdoor terrace with a fire pit, as well as free parking and breakfast.
Full Moon Inn – It's a six-room bed and breakfast that's a mix of rustic and vintage elegance. The inn is less than a mile from the well-known hamlet of Luckenbach, Texas.
6. Houston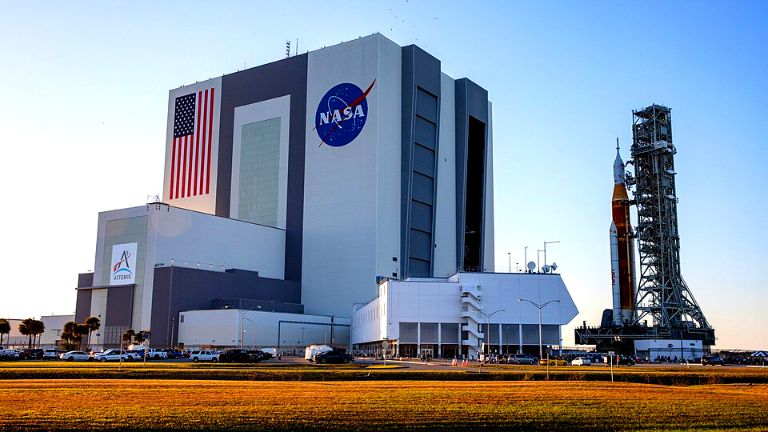 The fourth-largest city in the United States is a global hotspot with world-class culinary, culture, hotels, shopping, and nightlife. Take a stroll through Houston's historic Heights, spend the day in the Museum District, or visit Space Centre Houston. Later, get a bite to eat at one of Washington Avenue's hundreds of award-winning eateries. In this city where Southern hospitality meets metropolitan style, there's always something to do while you enjoy your weekend getaways in Houston Texas.
Things to do in Houston
There's something for everyone in Houston, with everything from the dynamic Theatre District to the interesting museums, as well as adjacent amusement parks, brewpubs, and a fanatical athletics culture. Take your kids and family along to the NASA Space, museum of natural science, the downtown Aquarium and many more attractions that make Houston a kid-friendly weekend getaways in Texas.
NASA Space Centre – At the NASA Space Centre, marvel at the wonders of space travel and pretend to be an astronaut for a day. Guests may learn about the prospects of space flight, witness how astronauts prepare for their missions, and get a close look at real spacecraft, astronaut suits, and interplanetary technology at this iconic Houston site.
Houston Museum of Natural Science – The Museum of Natural Science has four levels of permanent exhibits, as well as a variety of interactive exhibits throughout the property. While you could spend hours examining the above parts, the Cockrell Butterfly Centre, the Hall of Ancient Egypt, the George Observatory, the Wiess Energy Hall, and the Burke Baker Planetarium are certainly the most popular.
Downtown Aquarium – The 500,000 gallon massive aquarium full of fish, sharks, touch pools, and informational exhibits. It's also a place for adventure. The on-site Gondola, as well as the aquatic ballet and the Shark Voyage adventure train, are popular with locals and tourists alike.
JP Morgan Chase Tower – Visit the 1,002-foot-tall observatory deck for panoramic views of the city in the past.
Miller Outdoor Theatre – It occupies about 7.5 acres of land in Hermann Park, and is proud to be the only free open-air theatre of its kind in the whole United States.
The Houston Opera, Houston Orchestral, Queen jazz guitarists, and many more culturally diverse acts are presented in the theatre, and you can attend for free.
What to Eat in Houston
Houston has an extraordinary culinary history that is waiting to be discovered. It's difficult to narrow down a list of the city's definitive dishes when there are so many fantastic cuisines and places to pick from. These fancy eateries also accomplish your mother daughter weekend getaways in Texas goals. Some of the world's best include –
Rudi Lechner's German Restaurant – Go for pan-fried breaded beef hamburger patty served with Austrian tubers and red cabbage or kraut of your choice.
Himalaya Restaurant – The crunchy, fiery fried chicken filled with Pakistani spices is a Houston specialty.
Christie's Seafood & Steaks – Serving residents Gulf classics, and the fried calamari with horseradish mayo sauce, since 1917, is a must-try. The original sauce is made with homemade mayonnaise and garlic and cooked until it is silky smooth and sumptuous.
Kenny's & Ziggy's Deli – The perfect burger patty is created with Pat LaFrieda pastrami and short rib, then topped with a big amount of housemade pork belly, coleslaw, and plentiful Russian vinaigrette.
Where to Stay in Houston
Whether you want to dip in a crystal-clear pool, relax in a beach club, dine at a renowned restaurant, get a massage at a spa, or work out at a gym, the accommodations here include many traveller-friendly features.
The Westin Downtown – The 12-storey 4-star hotel is minutes away from the numerous attractions like Downtown Aquarium, JPMorgan Chase Tower, and the Museum of Natural Science.
The Post Oak Hotel at Uptown Downtown – The elegant 5-star hotel features Egyptians cotton linens, elegant bar, Parisian pastry shop and much more.
Four Seasons Houston – It offers family-friendly activities such as kid-friendly pizza-making lessons, entertaining poolside pastimes, and spa treatments.
Hampton Inn Houston Downtown – High-speed WiFi, pet-friendly rooms, ADA-accessible facilities, a dazzling swimming patio, a yoga studio, complimentary breakfast, and more are all available at this hotel.
7. Galveston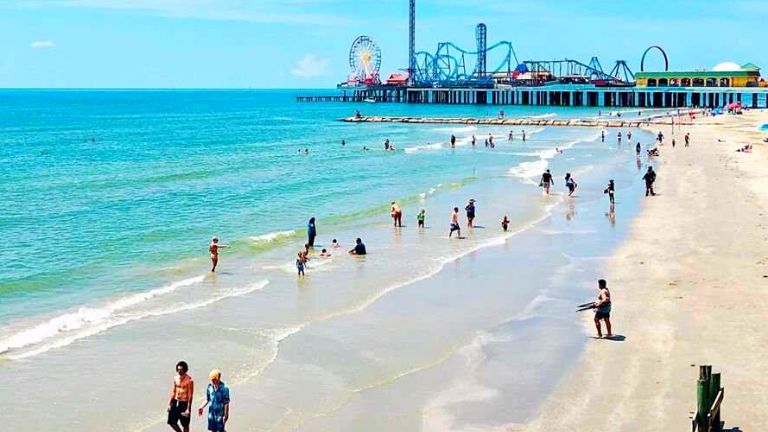 Planning for solo weekend getaways in Texas? Galveston has everything, from gorgeous beaches to fascinating attractions, rich biodiversity, and exhilarating theme parks thrills. You'll find enough to adore in this coastal town in Texas, whether you're a nature lover, adventure seeker, history buff, or anywhere in between.
This beach town of Texas is less than an hour from Houston, has magnificent beaches and a picturesque downtown, is a year-round destination for Texans and vacationers. The attractions here are worth it for the girl weekend getaways in Texas.
Things to do in Galveston
While many visitors come to Galveston primarily to relax on the beaches, the city also provides a diverse range of activities, including hiking, fishing, and water sports, as well as museum visits and delicious cuisine. See our list of top things to do here –
Stewart Beach – Showers and lavatories, lounger and shade rentals, a children's playground, shops, and a lifeguard are all available at this family-friendly beach.
The Strand Historic District – A historic landmark made up primarily of Victorian-era structures., many of which withstood the Great Storm of 1900. It's a great area for a little walking, shopping, and dining now that it's home to various restaurants, cafés, museums, and vintage shops.
Aquarium Pyramid – The Pacific, Antarctic, Great Barrier Reef, Coral Sea, and Caribbean marine species are all represented in this massive aquarium. The underwater tunnel, touch pools, and the gigantic riverbank otters and penguins are some of the highlights.
Schlitterbahn – Schlitterbahn is a summer tradition for South Texas people, providing one of the top things to do in Galveston and the state. The park is made up of water tracks, waterfalls, and slopes. It offers activities for people of all ages. This could be the best hidden weekend getaways in Texas.
Galveston Island Historic Pleasure Pier – Pleasure Pier is the most visible landmark along the Seawall. It features various entertaining rides for all ages, as well as games and activities, and a restaurant. This is a great family activity and a fun way to spend some time if you're visiting Galveston with kids.
What to Eat in Galveston
Because of its closeness to the Gulf of Mexico, the Galveston has a plethora of seafood restaurants serving delectable, fresh seafood dishes. Here are the top places to eat in Galveston's charming city –
Queen's Bar-B-Que – This place delivers delicious Pecan and Oak-smoked meats that are sure to impress any guest. Try one of the great sandwiches, such as the barbecue ham, sirloin, deli cheddar, chorizo, or turkey.
Shrimp N Stuff Restaurant – You can also make your own seafood platter with boiled, fried, coconut, or stuffed crustaceans, tilapia, oyster balls, and mussels, among other options.
Saltwater Grill – A popular seafood restaurant open for lunch and dinner in the Galveston strand area. The menu includes soups, salads, sausage rolls, spaghetti and risottos, steak, trout, and crawfish meals, as well as homemade pastries.
Cajun Greek Restaurant – Serves a variety of Greek dishes, including pesto and pita bread, as well as Greek "gobstoppers," a Greek burger, and tzatziki.
Where to Stay in Galveston
The island offers a wide range of lodging options to suit any budget or desire. You'll find everything from luxury hotels and resorts to exquisite b&bs, as well as vacation rentals, and villas, to fit your needs.
DoubleTree by Hilton Galveston Beach – Conveniently located near the beach offers the outdoor pool and the cabanas. Complimentary breakfast available.
Moody Garden Hotel Spa and Convention Centre – They complimentary airport transfer. You can also transfer from the hotel to the city's prime attractions. Stay in the Galveston Suite for a touch of luxury, complete with rich décor and a living / dining room.
Day Inn & Suites by Wyndham Galveston West/Seawall – The spacious guest rooms include a microwave and a refrigerator. Some even have a private balcony with breathtaking views of the ocean. They offer complimentary continental breakfast.
Holiday Inn Express Hotel Galveston West – A refrigerator, microwave, espresso machine, and jacuzzi are included in each room. In the morning, enjoy the substantial breakfast buffet and complementary coffee in the lobby. The stay plans here also include the all-inclusive weekend getaways in Texas.
8. Waco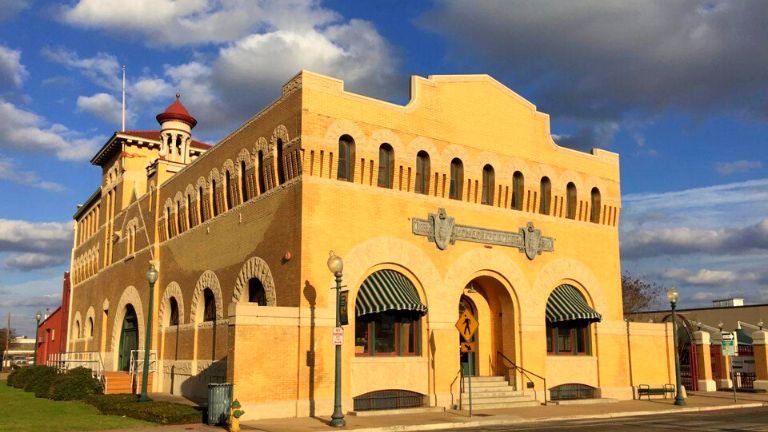 Waco is a small county area compared to its northern and southern counterparts. Dallas and Austin offers fantastic attractions and things to do, as well as some eccentric attractions. It makes a Waco Texas weekend getaways fascinating and worthy.
Magnolia Market at the Silos, one of the biggest visitor attractions, can be seen from practically everywhere in downtown. The Waco Mammoth National Monument and the Texas Sports Hall of Fame and Museum are two of Waco's notable sports, science, and history attractions. Waco's more humorous side may be seen at venues like the Dr. Pepper Museum, where you can learn everything about the popular American soft drink brand.
Things to do in Waco
Start planning your trip to Waco by looking over some of the best things to do in Waco. You can also consider this as cheap family weekend getaways in Texas.
Magnolia Market at the Silos – This is one of the main highlights of Waco. It is an elite outdoor venue with modest stores in a rural setting, patio seating, a patisserie, a housewares shop nestled in a restored grain mill, and community gardens for family outings.
Dr. Pepper Museum – The museum features three floors of collectibles, artefacts, and installations commemorating the soft drink's history. A pharmacist in Waco discovered the soft drink in 1885, and it still has a significant influence in the city today.
Waco Mammoth National Monument – The site consists of two primary facilities that house information and objects discovered during archaeological research. You can see mammoth skeletons from an elevated view into an excavation site in one of the climate-controlled buildings because it is a working fossilised site. There are many walkable tracks around the site, the longest of which is the half-mile Eagle Trail.
Cameron Park Zoo – .More than 300 wildlife species can be found in this 52-acre zoo. As you enter the park, listen carefully to see if you can spot the pale skinned orangutans calling from Gibbon Island. The African Savanna is a popular zoo attraction, containing giraffes, white rhinos, lions, and other animals. This could be your spectacular weekend getaways of Texas.
Lake Waco – Are you planning a weekend lake getaways in Texas? Lake Waco is a fantastic place to spend a day doing water sports and enjoying the outdoors. The man-made lake can be found on Waco's western outskirts. Bird-watching, rafting, sailing, fishing, and trekking are all popular activities near the lake. You can enjoy the breezy day at Twin Bridges Beach and Airport Beach – both are sandy beaches.
What to Eat in Waco
The city is full of BBQ joints, fine-dining restaurants and casual cafes. For someone with a big appetite, they all serve "impossible-sized" dishes. We have selected some of the best places to dine in this Texas town that will help you work up an appetite.
Vitek's BBQ – This place delivers delicious barbecue meals on a regular basis, including cured meats, brisket, and juicy chicken.
Baris – Family run Italian restaurant known for its tasty pizzas and other delectable dishes including a range of baked pastas and ravioli.
Dubl-R Old Fashioned Hamburger – Freshly corned beef is shaped into flat patty and pan fried before being garnished with sautéed, scallions, bacon bits, and diced tomatoes. The famous American style mustard is then applied to these delectable hamburgers.
135 Prime – Waco's top choice for fine dining that uses the best in American beef, seafood, and wines. The appetisers menu include blue crawfish cakes, sautéed crustaceans, and jumbo oyster martinis. The main course includes ribeye, tilapia fillets, prawns, and more.
Where to Stay in Waco TX
Are you looking for a weekend getaways in Texas on a budget? You can walk to many of the key tourist attractions and get the best views of the river if you stay in a hotel in the downtown area. Budget hotels can be found a little farther from the downtown area.
La Quinta Inn and Suites by Wyndham Waco Baylor Downtown – Complimentary buffet breakfast, high-speed wifi, a pillow-top duvet, and a well-stocked mini-bar are just a few of the amenities available at this hotel.
Hotel Indigo Waco – Baylor – The simplicity, cleanliness, and low costs are some of the signature features that this property is famous for. There are numerous amenities at your disposal including an infinity pool, an on-site bistro, free parking, and cleaning services.
Hampton Inn & Suites Waco South – There is a flat-screen TV in every room, as well as complimentary high-speed WiFi and room service. Continental breakfast, airport transfers, an indoor pool, and a relaxing bar lounge are also available.
9. Amarillo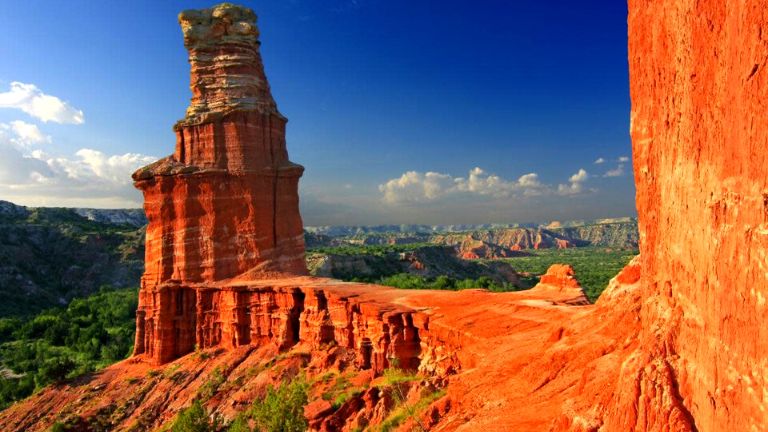 Amarillo, Texas, is a surprisingly fascinating small city with a history that includes nuclear energy, liquid hydrogen, petroleum, ranching, and is one of the country's most popular road trips.
From the Quarter Horse Museum to the Panhandle Plains Historical Museum, Amarillo features many distinct museums relating to West Texas history and culture. Try your hand at graffiti at Cadillac Ranch, or hike the hills in adjacent Palo Duro Canyon to take in some of the state's spectacular landscape.
Visitors will find some unexpected surprises in this modest and quiet community in West Texas' High Plains, and many of the top tourist sites and activities to do are complimentary. Grab your best weekend getaways in Texas now with the following attractions –
Things to do in Amarillo
Whether you're planning a weekend break in Amarillo, travelling by on Route 66, or living in the area and looking for additional city attractions to visit, this list of things to do in Amarillo has got you covered. This is one kind of best weekend getaways in Texas for singles.
Cadillac Ranch – Ten old Cadillacs stand artistically in a lineup, half-buried standing vertically tall in a farmer's field. Grab a can of spray paint and make your own graffiti on the automobiles. You can either bring your own canisters or there are plenty of half-filled canisters littered throughout the field. Choose a few colours and start working on your artistic concept.
Palo Duro Canyon – The second largest canyon in the United States after the Grand Canyon is 30 minutes south of Amarillo. It is a popular hangout for hiking, camping, and mountain biking.
Panhandle Plains Historical Museum – Texas' largest history museum provides an insight into the state's history from the time of the dinosaurs to the present. You can also learn about the American Indians colonists, oilfield, minerals, irrigation as a resource, and technologies that influenced the region's growth, such as windmills and transportation, and much more.
Downtown Amarillo – The downtown section of Amarillo is being revitalised, and you'll discover a mix of old and new structures. Dining options are booming, and many new independent eateries are sprouting in the city centre, resulting in a new vibe and what appears to be the beginning of a vibrant Amarillo.
What to Eat in Amarillo
Whether you're looking for authentic Mexican cuisine, juicy steaks, or classic American meals, the restaurant scene in Amarillo is quite authentic. Some of them include –
Tyler's – Diners go to Tyler's for one, two, or three meat platters, which include grilled pork, steak, and ribcage for visiting foodies to relish. There is a range of sandwiches loaded with roasted meats such as bacon, chicken, and pork belly.
Jorge's Taco Garcia – This Tex-Mex joint specialise in substantial crossovers of American and Mexican cuisine. They also serve a variety of tacos, including rice and soft tacos, quesadillas and burritos.
Ohm's Cafe – Xinjiang pork chops with pan seasonal veggies, oven-roasted flank steak with onion and potato mush and red wine petite, are among the main courses.
Doug's Hickory Pitt – The eatery is a delectable den of barbecued cuisine, skilfully cooked for long periods of time in grills. As a result, the BBQ pork pastrami, slow-cooked pork ribs, and smoked chicken chunks are exceptionally tender.
Where to Stay in Amarillo TX
Attractions are dispersed throughout the city, yet distances are minimal. If you're only going for a few days, booking a stay at the downtown area is a smart option. Quality hotels can also be found along I-40, which travels east-west across the city.
My Place Hotel Amarillo – A popular, pet-friendly resort with stylish rooms, comfy furniture, and kitchenettes, is located on the western outskirts of Amarillo. The property offers a complimentary continental breakfast.
Baymont Inn and Suites Amarillo East – Located on the eastern outskirts of Amarillo, it offers the stay with cheap tariffs, free continental breakfast, and an outdoor pool throughout the year.
Microtel Inn & Suites by Wyndham Amarillo – The pet-friendly hotel is in close proximity to downtown offers affordable stay, complimentary buffet breakfast, and pleasant accommodations.
10. Marfa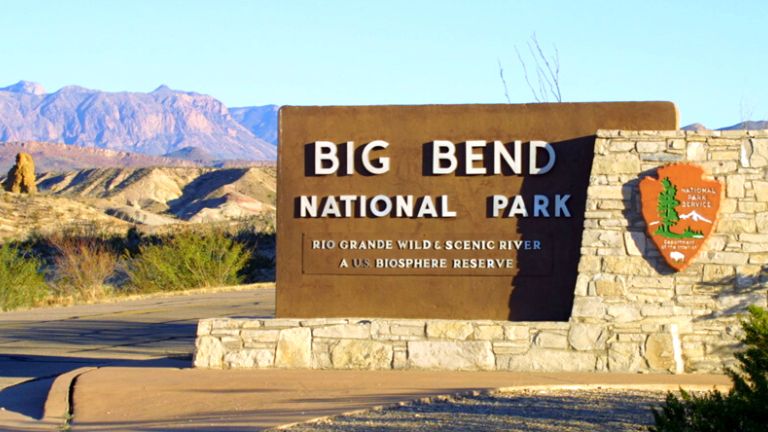 Planning a secluded weekend getaways in Texas? Marfa would be your rescue place. It is a picturesque desert town in West Texas that is high on everyone's list of great places to visit because of its art exhibitions and photogenic prospects.
There's a lot going on in this desert hamlet, from Prada Marfa to the mystery of the haunting light. Marfa, on the other hand, is a weekend destination.
Things to do in Marfa
The guide mentioned below will show you the best things to do in Marfa and how to make the most of your Texas weekend getaway.
Prada Marfa – A unique artwork located stranded by the side of the road in the Chihuahuan desert, 35 minutes drive from the city center, is the headline attraction on many West Texas itineraries. The Prada store in Marfa is not an illusion! Millions of tourists have photographed Elmgreen and Dragset's "pop architectural land art project" since 2005.
Marfa Lights – Nobody knows what causes the Marfa Ghost Lights, or flashing circular lights in the desert sky. Visitors go to the viewing spot 10 miles east of town, in the hopes of catching a glimpse of the phenomenon. After sunset is the best time to see the Marfa Mystery Lights dancing across the sky.
Big Bend National Park – Thousands of road trippers stop at Big Bend for gorges, hydrothermal vents, and bluebonnets in the spring. If you just have one day, plan your trip meticulously because the national park is quite large in terms of distance, and when night falls, it's just you, the stars, and the wildlife. Check out Dog Canyon (4 miles) or Hot Springs for a quick hike.
What to Eat in Marfa
The gastronomic scene in Marfa has grown significantly. With Tex-Mex, Mediterranean, French, and Southeast Asian flavours all represented, the wide range of foods to be enjoyed here is as varied as the artwork that thrives on the grounds of this distant desert hamlet.
Food Shark – The place offers the selection of reasonably priced dishes. The menu here offers a wide variety of foods that are sure to make your jaws clench. The fattoush salad is a mash-up of baby spinach, zucchini, red onion, fresh herbs, green olives, kale chips, salty goat cheese, and a spritz of balsamic vinegar.
Buns n' Roses – This charming, eccentric Marfa establishment serves a variety of culinary pleasures, including a mushroom-Swiss sandwich with potato wedges.
Cochineal – Enjoy the beautifully casserole dish barramundi with tomato puree, potato puree, poached romanesco, and roasted rainbow daffodils while sipping a bottle of wine.
Maiya's – Enjoy the tender traditional Middle Eastern mutton sausages, semolina, beet tzatziki, and butternut squash on the exquisite lamb kibbeh and mezze plate.
Where to Stay in Marfa
Here is the list of the great places to stay in Marfa, Texas which include anything from cheap motels, to campgrounds and exquisite stays.
El Cosmico – Great place to experience a bohemian-style stay make it a perfect Instagram artifact. You get access to free parking and complimentary breakfast.
Hotel Saint George – This is one of the few hotels in town with a pool. Design of the rooms are immaculately and beautiful. The lobby's concrete floors and brick walls are vestiges of the original hotel, which was built on the site of the former Hotel Saint George.
The Hotel Paisano – The rooms are neat and clean in an "old Hollywood" manner and provide a relaxing stay while in town. For a delicious supper, visit Jett's Grill, the hotel's restaurant.
Conclusion
So, have you found a trip to suit your needs? While there are so many weekend getaways in Texas to choose from, we hope that this helped narrow down where you might ultimately want to go. Luckily, Texas is huge and has a lot to offer. Even if our list did not sway you on what to do, hopefully it will help give you an idea of where you can go, and how you can connect with nature and other people while you're there. So, get outside and enjoy the Lone Star State!
From the Mexican border to the northern edges of Texas, you'll find incredible variety, history and beauty amongst these plenty of the best weekend getaways in Texas.