It is nearly always the best time to travel to Turkey regardless of any season. The country boasts a diverse offering which includes mountains, deserts, seashores, and towns.
The diversity of the country's landscapes also results in significant regional variety in its traditional food. Small towns and villages frequently hold colorful celebrations during the harvest season.
It's crucial to remember that the two most major Muslim holidays, Eid al-Fitr and Eid al-Adha, follow the lunar calendar, thus their dates move somewhat every year. Expect more people and more expensive travel because these holidays are particularly popular travel dates for Turks. During certain times, several small enterprises may also be closed. To understand the impact, think about traveling around Thanksgiving or Christmas in the US.
High Season – June, July, and August
Best for beaches, Black Sea highlands, and outdoor activities.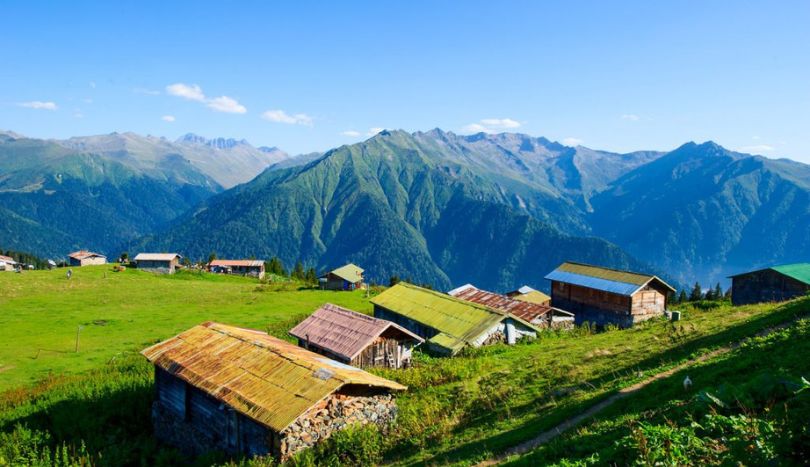 Turkey's Aegean and Mediterranean coasts get a large influx of local and international sunbathers in the summer. Naturally it soars the number of visitors and the cost of accommodations.
Booking ahead of time is essential in famous locales, which sometimes organize exciting outdoor festivals by the seashore or in ancient amphitheaters.
Many areas of the country, including Istanbul and Cappadocia, can be uncomfortably hot in the summer if you're not on the sea. It's the best time of year to visit Turkey, especially the cooler green lowlands of the Black Sea mountains.
Shoulder Season – April, May, September, and October
The best time for sightseeing, hiking, and cultural activities.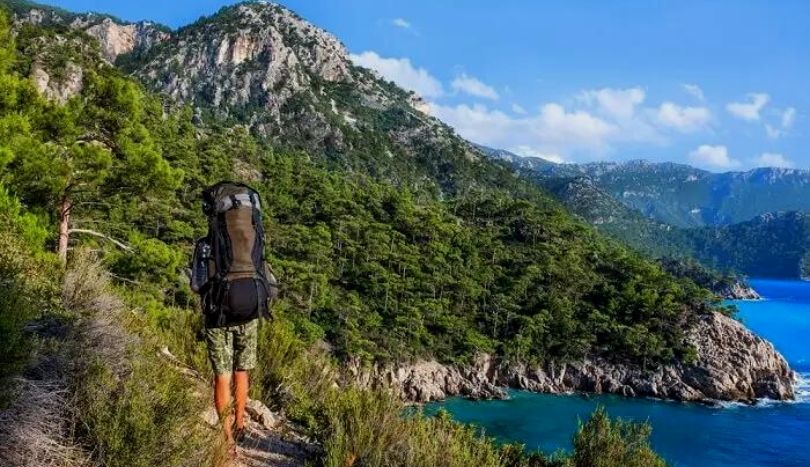 Almost everywhere in the country enjoys the spring and fall seasons. The weather is usually comfortable enough and is the best season in Turkey for eating and drinking outside. The arts and culture calendars in Istanbul and other major cities are usually rather active.
After the summer vacations are over and most visitors have returned home. The fall months are still suitable enough to go swimming, and diving along the Mediterranean coast.
Low season – November, December, January, February, and March
Best for skiing and other bargains.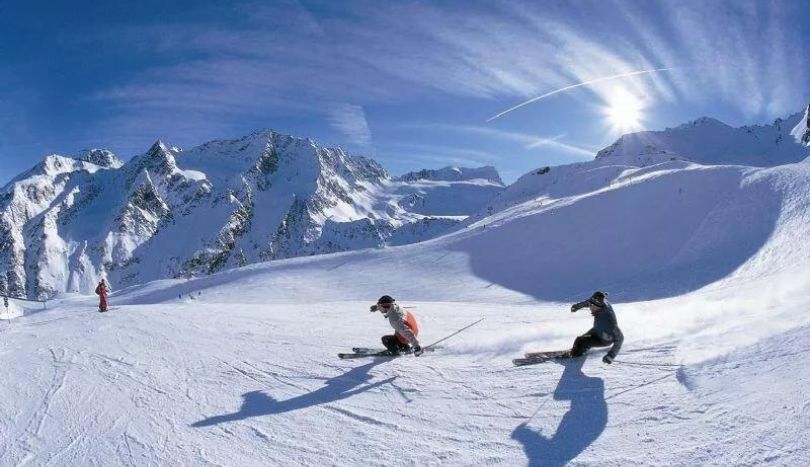 Winter is peak season in ski resort locations, but elsewhere you'll find good deals and few other people. You can have access to five-star properties at dirt-cheap fare. The weather can be gloomy, but Turkey's various museums offer plenty of indoor activities.
Its hamams (Turkish bathhouses) are ideal for warming up. Dinner in a meyhane (tavern) or ocakbasi (grill house) is a relaxing way to end a busy evening.
Local transportation may be more constrained and certain lodgings and eateries in coastal locations may be closed for the year. Although the weather may still be quite pleasant, it is one of the best time to visit Turkey.
Here's the month-by-month analysis of the weather in Turkey, key events & festivals and more –
1. Ski Lovers Flock to Turkey in January
Winter is in full force in Turkey in January. Temperatures are cool, if not cold, with a national average of 4°C. Expect frequent showers. Some regions, like Antalya, are typically warmer at this time of year, with an average high temperature of 15°C.
Istanbul, the most visited city, has an average temperature of 8°C. Additionally, coastal resorts also feel the pinch of frost, and the sun sets at around 4 pm. However, tourist spots will be quiet, so if you don't mind the cold, go for it. But it's pretty chilly.
Istanbul is often cold, dreary, and damp, and seaside resorts are desolate. The ski season is in full swing on Mt. Erciyes in Cappadocia, as well as further east in Erzurum and Kars. Black Sea anchovies (hamsi) are at their fattest and most tasty.
Because of Istanbul's proximity to the sea, it is normal for it to be particularly windy during this period. If you plan to take a cruise on the Bosphorus, be warned that unanticipated weather conditions may cause cancellations.
What to do – Winter visits to prominent locations such as Cappadocia are just as spectacular as summer visits. It has a different vibe, with frost fairy castles and plenty of opportunities for beautiful panoramic shots.
Key events & festivals – New Year's Day, Orthodox Christmas, The Selçuk Camel Wrestling Championship and the Greek Orthodox Epiphany
2. Early signs of spring starts to crack in February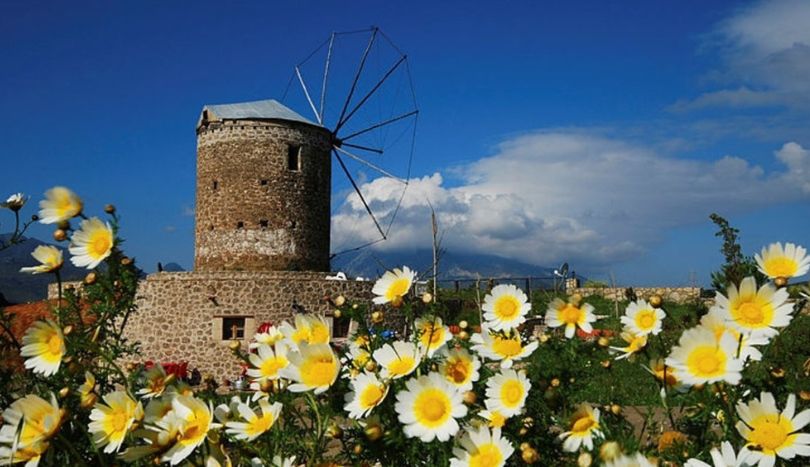 It's still cold in February, and it's still low season; if you don't mind crowds, this could be a terrific time to visit Turkey. If you prefer warmer temperatures, this is not ideal.
Just under 50% of the days in February see rain, so pack some waterproof clothing so you'll be prepared for any dampness as well.
Cappadocia even receives snow in February! Temperatures on the south coast range from 15°C to 5°C in the evenings. Temperatures in the rest of the country in February average around 10° C. Istanbul never climbs beyond 10°C, and Ankara, the capital, stays about 7°C. This month may be ideal for finding cheap lodging and avoiding crowds.
What to do – Can't seem to warm up? Perhaps a hot hamam will do. In locations like Datça, which holds an annual festival celebrating almond blossoms, the first hints of spring are beginning to poke through the winter chill along Turkey's southern coast.
Positively, the decrease in tourists at this time means that you may see all the incredible museums and landmarks with almost any crowds. Snow is widespread further inland and to the east.
It is the best time to visit Turkey, If skiing is your thing. Just head north to the little ski resort of Kartalkaya in the Koroglu Mountains.
Key events & festivals – Datça Almond Blossom Festival, Istanbul International Gastronomy Festival, and Istanbul International Film Festival.
3. It's the Arrival of Spring in March, and the Perfect weather for outdoors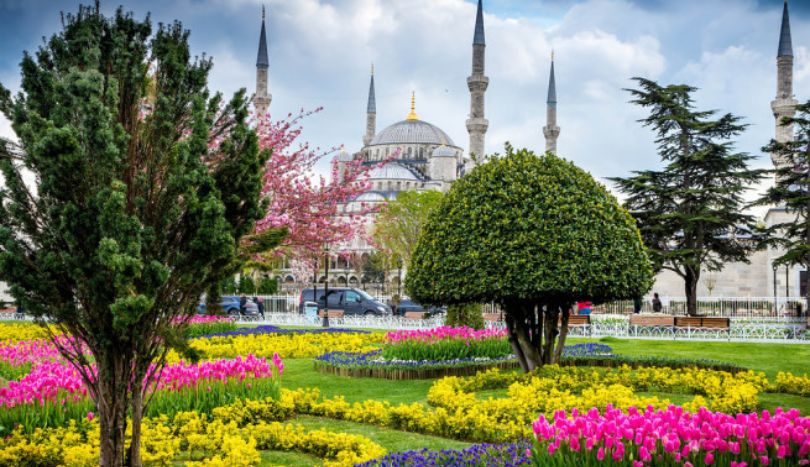 In March, the days begin to lengthen as winter begins to fade. That doesn't mean it's warm; it's still really cold. Although 8°C is the national average, the temperature can vary significantly depending on the region you're visiting.
Some places, such as Marmaris on the southern coast, are actually starting to get reasonably warm (17°C). In Cappadocia or areas near the Black Sea, temperatures can still drop below freezing. Expect frequent snowfall and fog. One of the best months to visit Turkey if tourist crowds aren't your thing.
Newroz is a springtime festival that is observed by Kurdish populations in Turkey. Wintry Istanbul begins to melt, and days on the Mediterranean coast can be sunny and mild.
Key events & festivals – Newroz, İzmir European Jazz Festival, and Canakkale Victory and Martyrs' Day.
4. April is the seasons of Tulips and Hiking in Turkey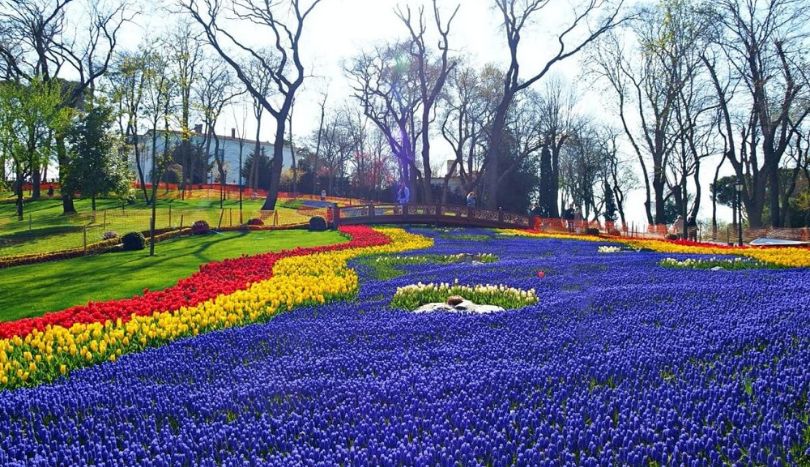 In Turkey, spring begins in April. The average high temperature in the nation is 15°C, with nighttime lows of around 8°C. Although it's not quite "warm," you must admit that it is progressing. As April comes to a conclusion, the days continue to lengthen, with the sunset approaching 8 p.m.
Coastal places, particularly the south, have warmer temperatures this time of year. The sea temperature in April is a (tolerable) 18°C in Marmaris and Antalya.
There is still rain, and the weather may be somewhat unpredictable, particularly in more rural and hilly locations. The bright side is that it's also tulip season in Turkey!
What to do – April is the best time of the year to visit Turkey for hiking on southern trails like the Lycian Way and Carian Trail. The tulips blossom in parks all across Istanbul and wildflowers grow throughout the nation. Anzac Day, an annual remembrance of Allied soldiers who died on the Gallipoli front during World War I, brings a large number of tourists to Canakkale.
Key events & festivals – Anzac Day, the Istanbul Film Festival, the Alaçat Herb Festival, and the Urla Artichoke Festival.
5. May Soars the Heat and Summer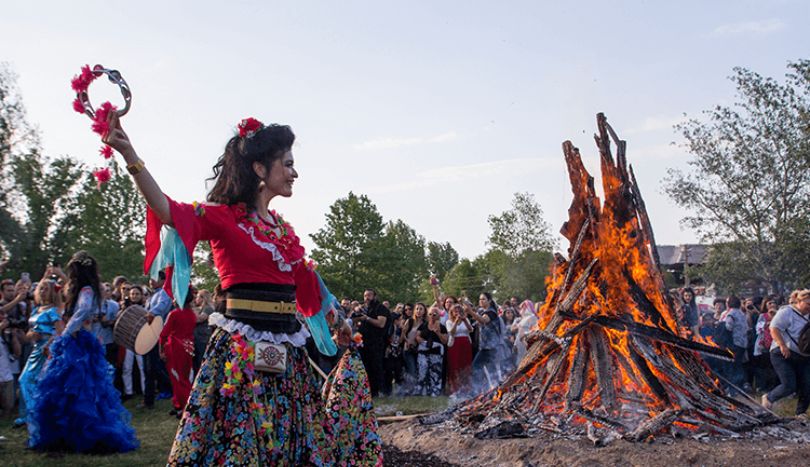 As the weather warms up in May, the sun begins to shine brightly on Turkey. All of the rain has given an abundance of nature to this Mediterranean country, particularly in its mountain valleys. Turkey has an average temperature of 16°C year round, with bright days and fewer clouds. There isn't much rain, which is a good thing.
In cities like Istanbul, where typical high temperatures reach 20°C but humidity levels are high (75%), the arrival of summer can be felt by the end of May.
Cappadocia stays unmistakably chilly, with average temperatures falling below 10°C for the most of the month. It is not the greatest time to visit Turkey for those seeking a balloon ride over the fairy chimneys without freezing.
What to do – The Aegean and Mediterranean shores are warm but not quite sweltering. This time of the year Istanbul's sidewalk cafés and rooftop bars are busy. Even Turkey's far east is thawing. It's a great time to be almost anywhere in the country, and of course the best time to visit Turkey.
Key events & festivals – Hıdrellez Festival
6. June is the Perfect Timing for Beach Activities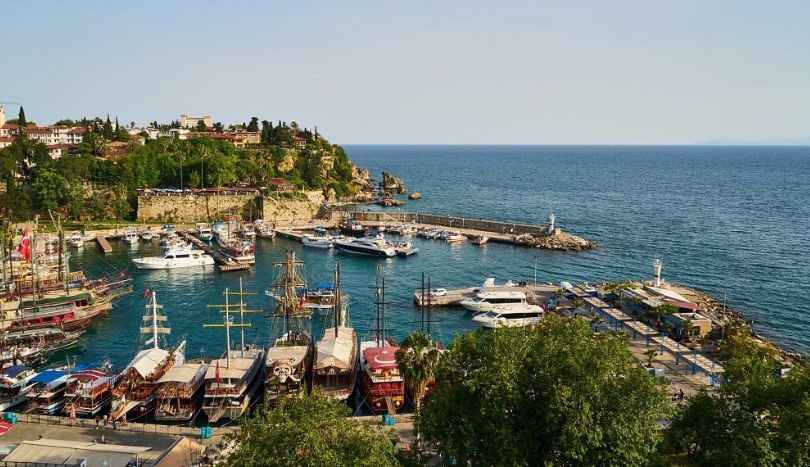 Now as the sun is rising, Turkey begins to heat up. It's summertime in this transcontinental country, which means high temperatures. The Mediterranean coast is finally ready for beach days. June is an excellent time to visit towns like Marmaris to avoid the summer crowds.
Antalya, another fantastic beach choice, has temperatures of 31°C and sea temps of 25°C. One of the greatest months to visit Istanbul is June. Istanbul's average temperature of 22°C makes it not yet very warm. It's a nice time to start exploring the city's historic sites, such as the Blue Mosque, without being overrun by tourists or scorched by the heat.
What to do – The summer festival season begins in Istanbul with outdoor classical concerts, some of which take place in historic places. The country's southeast experiences oppressive heat, and beaches begin to fill up.
Key events & festivals – International Bursa Festival, Kirkpinar Oil Wrestling Festival, Tekirdag Cherry Festival, and Istanbul Music Festival
7. July is ideal for Swimming or Lazing in the Shallows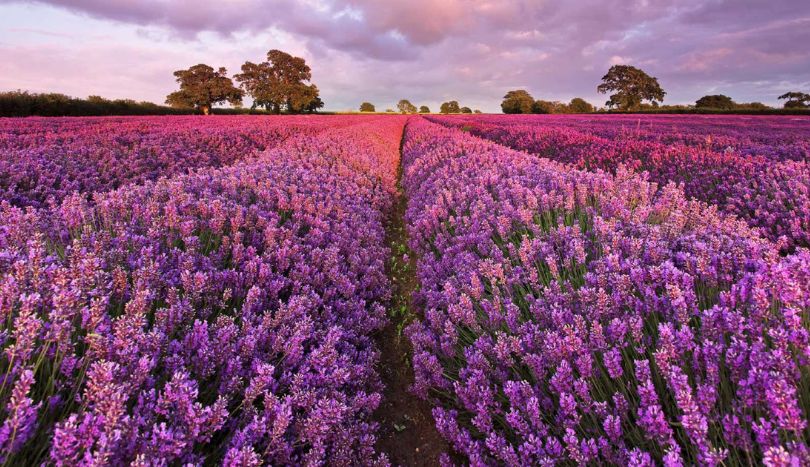 Turkey experiences a lot of sunshine in July, making it one of the greatest seasons to travel there. Peak tourist season begins in mid-July, so if you want to visit this country without crowds, July may not be the greatest time. But if you want hot, beach-worthy weather, this is ideal.
Although temperatures in the nation generally average 25°C, boy is it warm on the south shore!
The average high temperature is 31°C, and the water is ideal for swimming or lazing in the shallows. Antalya enjoys highs of 34°C, while Cappadocia has 28°C! ideal for a hot air balloon flight in the morning.
What to do – The verdant high pastures (yayla) of the Black Sea region provide respite from the heat elsewhere. Lavender fields are blossoming in Isparta Kuyucak village and zmir's Seferihisar.
Key events & festivals – Istanbul Opera Festival, Bozcaada Jazz Festival, Istanbul Jazz Festival, Bosphorus Cross-Continental Swimming Race, and Kirkpinar Oil Wrestling Championships.
8. August is Hot and There are lots and lots of Visitors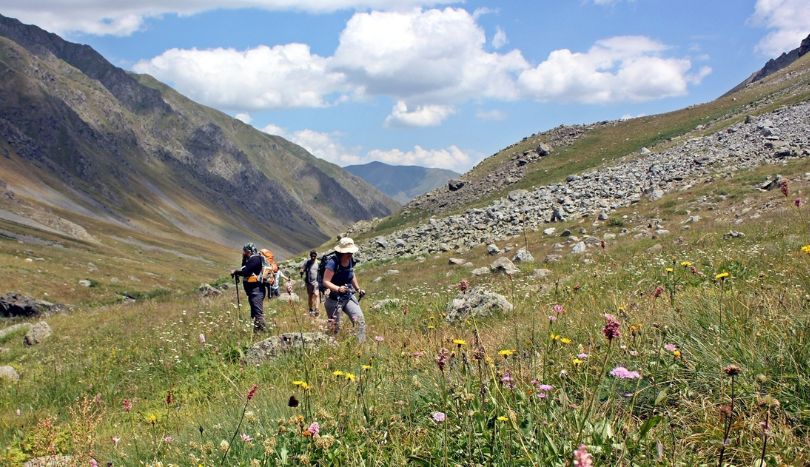 Similar to July, it's hot in Turkey in August, and there are many visitors. Cruise ships begin to dock in Istanbul and other coastal areas, making visiting the best sights less enjoyable. It's also hot and humid.
Even at night, the temperature never drops below the low 20s, so you won't need any layers or sweaters.
If you want to swim in a bathtub, the Mediterranean Sea is around 26°C in August.
August in Turkey means long days, beach fun, lots of sunshine, and vacationers in Istanbul. It's a fantastic and the best time to travel to Turkey.
What to do – The best way to escape the crowded beaches during the peak of the summer season is to take a blue cruise aboard a gulet. It is a traditional wooden yacht, around the Aegean or Mediterranean coast.
In Istanbul, take a ferry trip or a tour of the Bosphorus. It's also a great time to hike in the Kaçkar Mountains, which are snowed in for much of the year.
Key events & festival – Ephesus Opera and Ballet Festival, Bodrum Ballet Festival, and the Gümüşlük Classical Music Festival
9. September Heralds the Beginning of Cultural Activities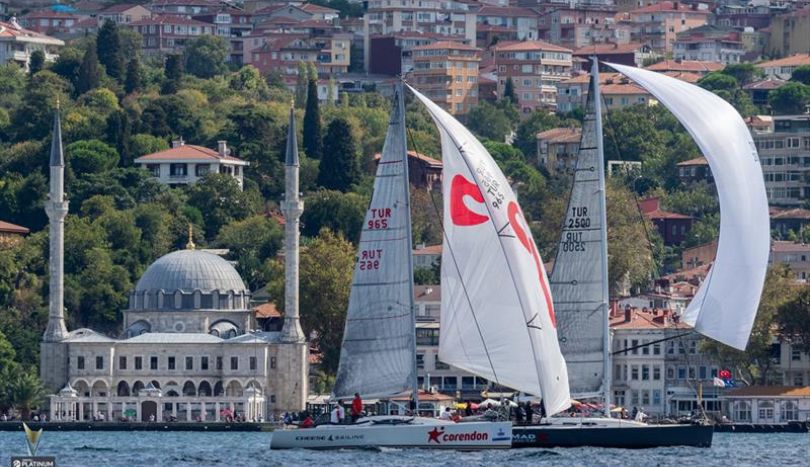 September is one of the greatest months to visit Turkey. In September, Turkey remains quite warm, but temperatures are beginning to fall. Although it is 27°C on average throughout the nation, it is still above 30°C every day at the coast. It's one of the best times to visit Turkey if you want to go to a less busy beach or see the sites of Istanbul without having to combat the crowds.
Tourists thin out, and accommodations become more affordable, but the weather remains fantastic. However, as the month progresses, temperatures begin to decline and rainfall increases.
What to do – As the school holidays come to a close, beach towns get a little quieter (but still delightfully warm). Istanbul is buzzing once more, with a busy cultural calendar, particularly for visual art exhibitions and festivals.
Key events & festival – Bosphorus Cup Istanbul Regatta, Aspendos Opera and Ballet Festival, and Istanbul Biennial
10. October is Warm, and offers Accommodations at dirt-cheap Fares!
This month marks the beginning of transition to more fall weather, and is exceptionally the best weather to travel to Turkey. Istanbul witnesses an average high temperature of 19°C, making this a pleasant time of year to roam about ancient sites.
Although there may be a few beach days in October, the water temperature has dipped (17°C), and the south coast experiences average temperatures of 20°C. There is a lot more rain, with 60mm falling in Istanbul throughout October. If you go during this month, bring layers, waterproofs, and possibly a sweater.
What to do – Cappadocia and the beaches are still warm. Istanbul often experiences more nice days. The Southeast region heralds the onset of winter. The crowds and costs are on the low side this time of the year.
Key events & festivals – Republic Day, Cappadocia Ultra-Trail, Istanbul Design Biennial , and Antalya Golden Orange Film Festival
11. Reserve November for indoor Pursuits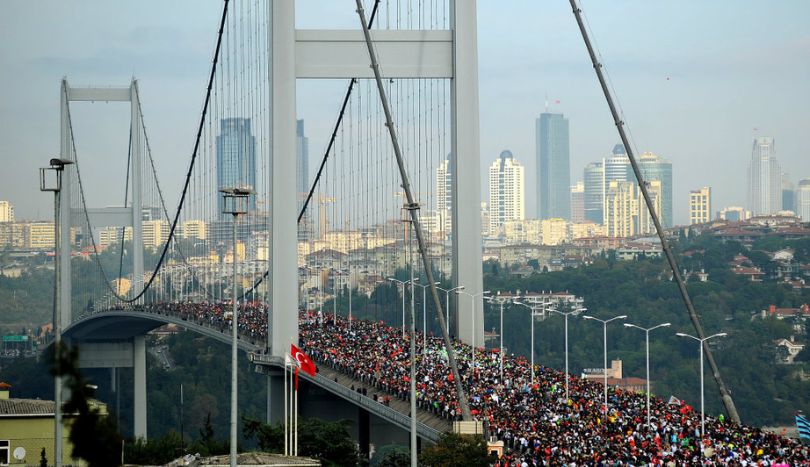 The average November temperature in Turkey is 13°C. Most of the country can get rather chilly, especially in Cappadocia, which can experience its first snowfall at this time of year. Istanbul is also considerably colder (15°C), and the masses who used to visit the city are long gone.
Antalya and the southern regions remain relatively warm, with temperatures hovering around 20°. But as night falls, these temperatures can fall to around 9°C. Sunset occurs about 5 o'clock, making the days shorter. Summer has definitely passed us by at this point.
What to do – The rainy season begins in parts of the country, making this an excellent time to get a museum pass. It's pomegranate season, so drink up!
Key events & festivals – Istanbul Marathon, Bursa Karagöz Shadow Puppetry Festival, Istanbul Theater Festival, and Istanbul Puppet Festival. If skiing is your thing, this is the best month to visit Turkey.
12. December is When the ski Resorts are in Full Swing!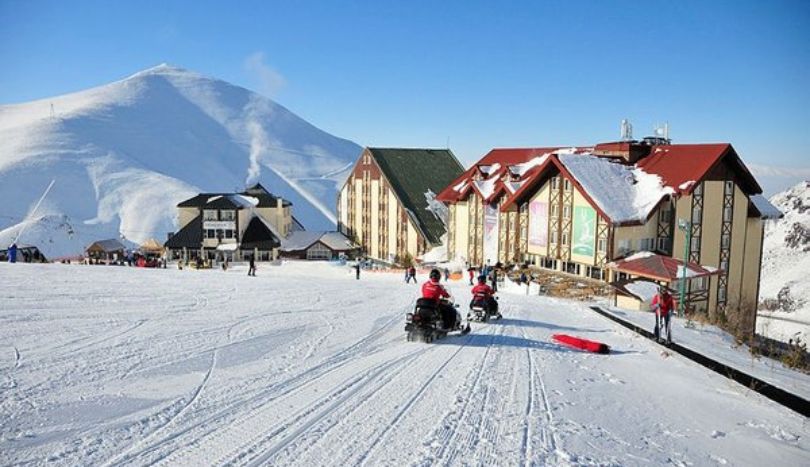 Then there's December. This is when Turkey begins to get quite chilly. It snows in Cappadocia, and the Black Sea regions become virtually cold. If you want to go skiing, head to Uludag in Bursa Province. This ski resort is in full action in December, so if you want to hit the slopes, this may be the best time to visit Turkey!
It's 8°C and raining in Istanbul. Istanbul has rain on a majority of December days. Antalya and much of the south receive a lot of rain. Temperatures drop to 5°C as the New Year approaches.
What to do – When it snows, the fairy chimneys of Cappadocia appear even more surreal . The central Anatolian city of Konya holds a week of celebrations to commemorate the death of Mevlana, the Sufi mystic and poet better known in the East as Rumi.
Key events & festivals – Konya Mevlana Festival, Christmas, and Whirling Dervish Festival.
Bottomline
We hope we were able to provide you with some insight into the key times of the year when visiting Turkey. Of course, sometimes, the best time to visit will simply be a matter of your preferences. There's no wrong or right time! If you're planning a trip this year and would like some help.
Check out more interesting posts: